Hey! I'm Amanda, I normally post as whitegirlroadtrip, but I'm pretty pumped to be here today.
WGRT is where I document traveling in a 30' Airstream with my amazing husband, Aaron, adorable (yet questionably behaved) dog, Kalie, and everything we own. Together we explore the US finding new adventures, campsites to review, and I scour the airwaves and Internet to find the next great band and travel playlist.
We have also been lucky enough to make amazing friends along the way, like Kyle and Olivia. So, you'll read about some of that here and there too.
But, I recognize that this whole full-time RV travel – living in a dream fantasy – unicorn lifestyle that some of us have isn't really all that common or "normal." So, while Aaron and I were going on our 5th week literally living in Moab, our visitors (my brother & best friend, Mike) were only going to be with us for a single week.
Now I'm sure you're wondering, "how the heck can you possibly fit in five weeks of living into just a one week visit!?" But don't worry, I'm going to make it so easy for ya.
With only two rules: always trust the tour guide (me!) and never take a rest day (this is your vacation and the clock is ticking!).
So, to ensure that your next trip to Moab is the best time ever, I have compiled the exact itinerary that our group followed, including places to eat, 4×4 trails to drive (if you're into that sorta thing), and sights to see.
I use the term "itinerary" loosely. All the stuff we did each day is just thrown on a list. You can mix it up however you like. Use that creativity I know you have inside.
Are you ready? Brace yourself, things are about to get crazy.

Friday:
Saturday:
Sunday:
Monday: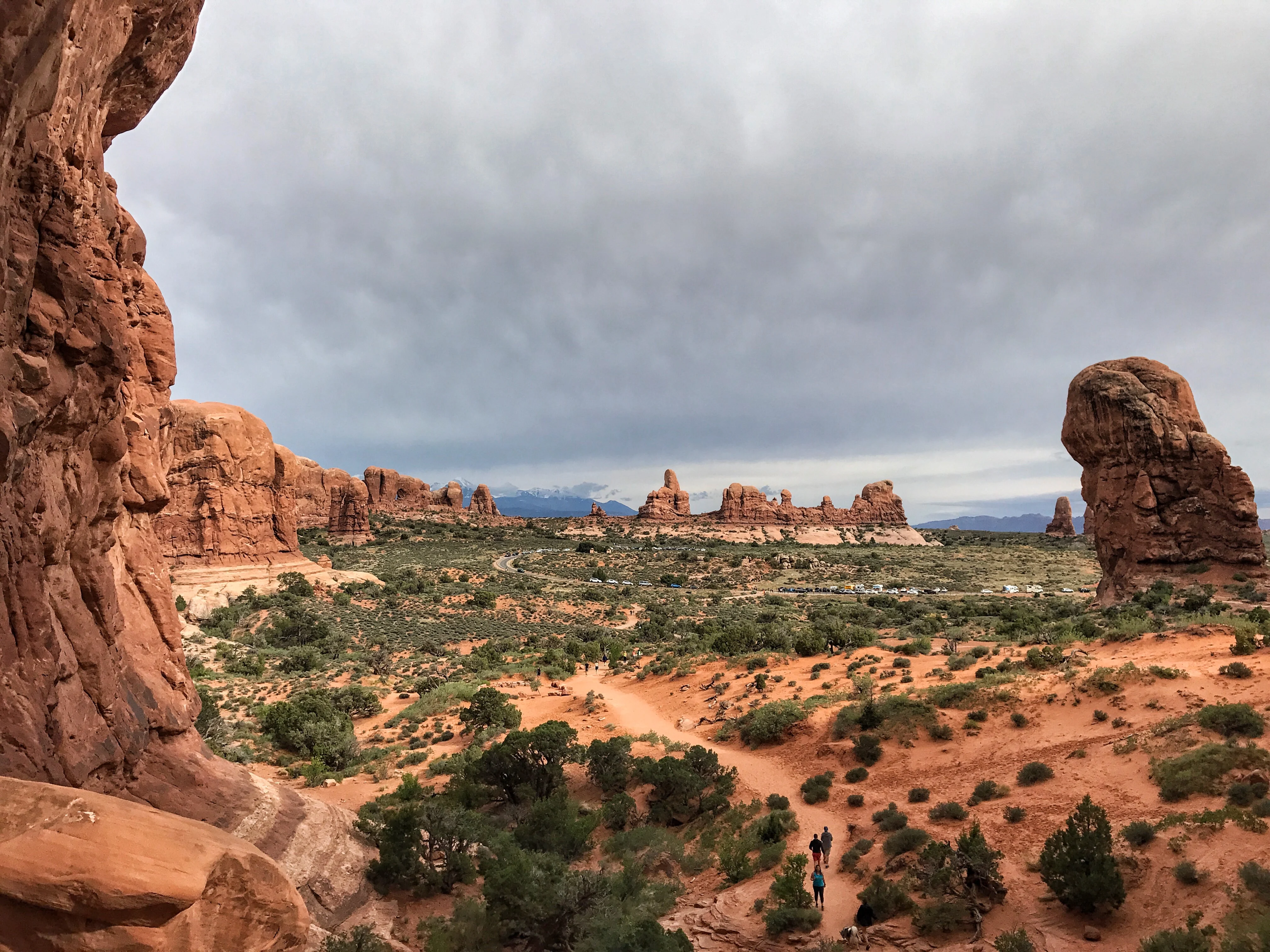 Tuesday:
Wednesday:
Thursday
So there ya have it. That's exactly how I recommend making the most out of your next visit to Moab, Utah. What do you think? Did I miss anything critical? Let me know!
✌🏻 Amanda (whitegirlroadtrip)
[Bloglovin] [instagram] [twitter] [facebook]
Thanks for reading our blog. Help support our mission – to live freely and deliberately – by checking out our Etsy store or shopping Amazon through our link.