The Best Camping at Lake Hattie, Wyoming
Lake Hattie, Wyoming is pretty dang rural!
Fortunately, there are tons of free camping options in the area. We scouted out Lake Hattie a few days before arriving and were excited to do a little beachfront camping.
Ideal For:
This area is operated by the state and has a 5 day stay limit. The site can accommodate all size RVs, but the best waterfront sites are only accessible by smaller rigs. Tents, vans and RV can all camp here.
Here's the Breakdown:
[youtube https://www.youtube.com/watch?v=dA6qr6zxi2I&w=560&h=315%5D
Location: Lake Hattie, Wyoming (nearest town in Laramie)
GPS: 41.2375, -105.9014
Date / Temp: We camped here for a few nights in late July. The temps were great – 70s during the day and 50s at night. The water is crystal clear warm enough to swim in.
Lake Hattie Wyoming Amenities:
This primitive site offers few amenities and practices a "pack in, pack out" policy. There is a vault toilet, boat ramp and fire rings. Beware, there are no garbage cans on sight – however, you can dispose of light trash, dump tanks and fill up with potable water at the Territorial Prison Museum.
Wifi / Cell: One of the highlights of this site is its connectivity. We received a strong 4G LTE signal with our AT&T hotspot & phones. According to Campendium reviews, Verizon also receives great signal at the site. Unfortunately, T-Mobile receives no service. The cell booster did come in handy – it increases small signal into a robust signal (for better streaming 😃).
Noise: This site is very quiet a night. During the daytime, there is a lot of waterfront activities. The boat launch stays busy and many folks fish from the shore. Overall, super chill!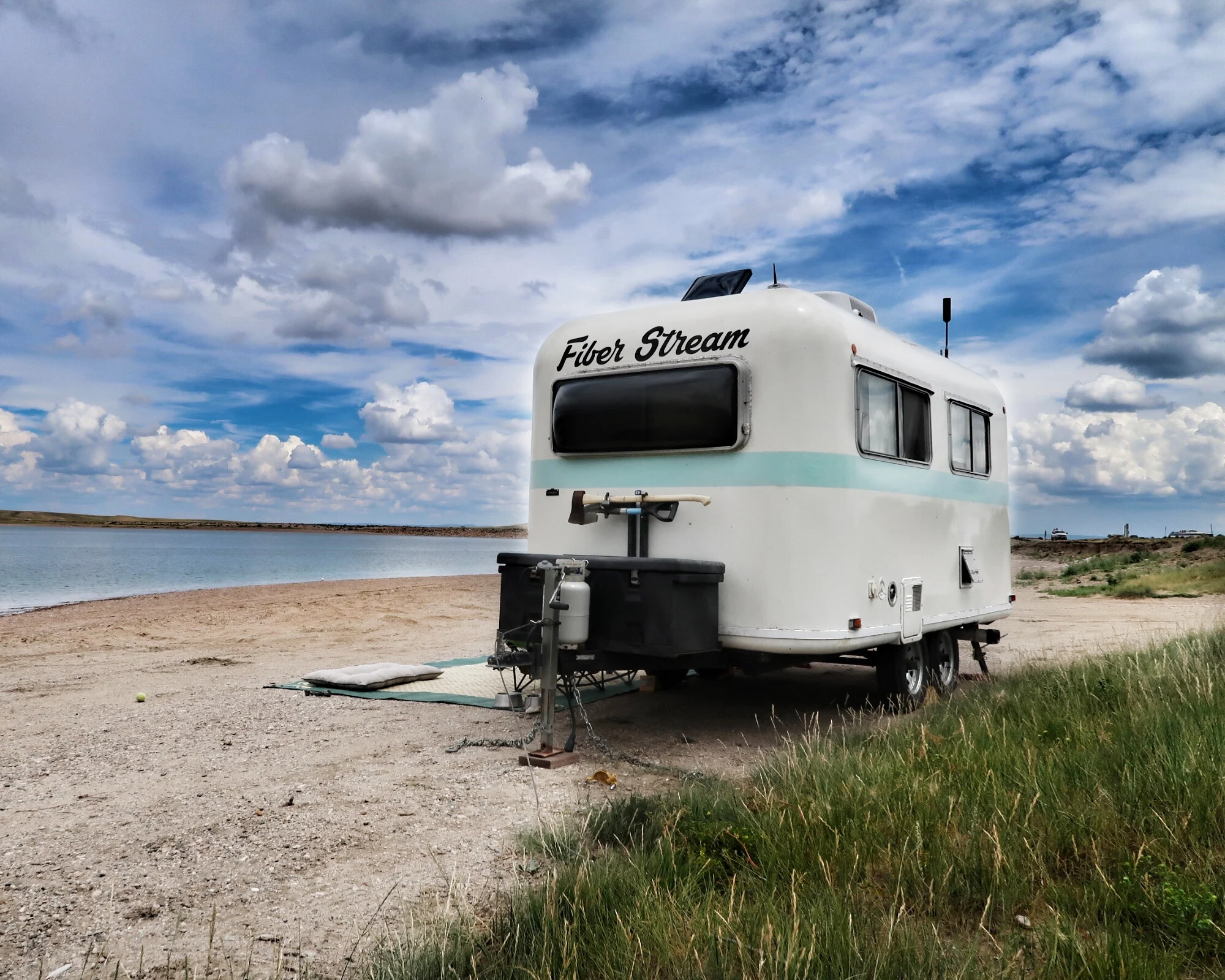 Grocery / Errands: Laramie is a good sized, college town. We did grocery shopping, thrift store searching and our typical post office runs. There are multiple laundromats available, as well. It is a 20 mile drive from the campsite.
Dog Friendly: This site is very dog friendly. River had a lot of space to play and explore. It's recommended to keep dogs on a leash at Lake Hattie.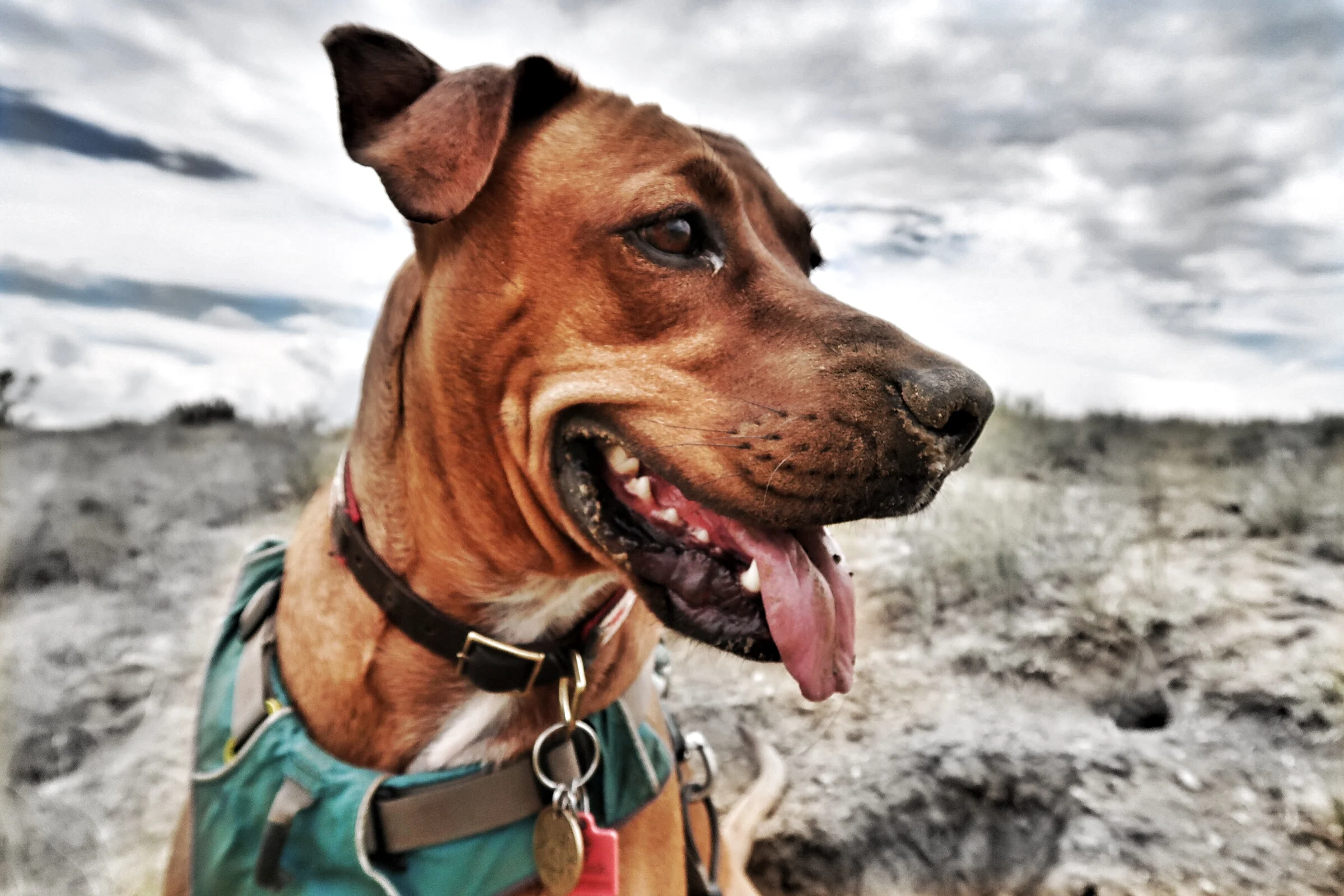 Lake Hattie Entertainment:
We really enjoyed the vibe of the campsite and didn't have the urge to get out and explore too much. We did enjoy Sweet Melissa's – a vegetarian restaurant in historic downtown. The town has multiple museums and cool outdoor sports bars. Lake Hattie can be it's own source on entertainment if you like fishing!
Tips for Free Camping at Lake Hattie, Wyoming
#1 Tip
Be prepared for your power needs. This could mean having solar power or an inverter generator, either way, if you want to use power you'll have to supply it yourself!
#2 Tip
Bring a fishing pole!
#3 Tip
If you have a small trailer and a 4×4 truck, you may be able to access the beach camper. We were able to camp on the beach with our 16 foot trailer and 4×4 For Ranger.
#4 Tip
If you want to see our 20 Favorite Free Campsites across America, read the list here. BTW, Lake Hattie Wyoming made it on the list!
Become a FREE CAMPING INSIDER and join the 100,000 campers that love to score the best site! Simply enter your email below.