The Ultimate Mammoth Lakes Camping Guide
Mammoth Lakes is known for world-class skiing. But there is so much more to do in this area of California then simply taking to the slopes.
The less-visited backside of the Sierra Nevada mountains offers incredible hiking, mountain biking trails, fishing spots, ghost towns, and excellent campgrounds.
That's why we created the ultimate guide to Mammoth Lakes camping.
About Mammoth Lakes
Before any humans roamed Mammoth Lakes, this area was a harsh environment for any animal to live. These mountains were overtaken by volcanic activity. Evidence of this can still be seen today at Devils Postpile National Monument and the many natural hot springs in the area.
As America grew in population, the California gold rush brought many new settlers.
Mammoth Lakes has no shortage of things to do in every season. There is even an entrance to Yosemite just 30 miles outside of town.
Best Campgrounds & RV Parks at Mammoth Lakes
Mammoth Lakes camping is excellent because it offers something for everyone.
Owens River Road Dispersed Camping
Owens River Road dispersed camping is located 10 miles outside of Mammoth Lakes town. Making it the perfect free campsite, centrally located to everything.
The area is a relatively flat open space with pine trees to provide shade.
The road out is a relatively groomed dirt road with some spots that will need to be approached slowly. But there is plenty of space for bigger RVs.
This is a free campground, so there are no amenities. Owens River Road Dispersed Camping Area is frequently visited by travelers, but there is plenty of room to spread out. Decent cell service for all major carriers is reported.
Address: Owens River Rd., Mammoth Lakes, CA 93546
Sagehen Meadows Campground
Sagehen Meadows Campground, located only 10 miles from views of Mono Lake, is the perfect campground for getting away.
This campground is located at the foothills of the mountain. However, there's little tree coverage due to the desert climate, making it perfect for stargazing.
It's also closely located to many natural hot springs in the area.
This is a free campground and offers no amenities. Roads to Sagehen Meadows Campground are easily traveled by any size rig but expect to get some scratches as the brush is prevalent.
There are 3 clearly marked sites that are well spaced out from each other. You can have a campfire, but you need to get a permit from a ranger station free of charge. This campground is only accessible during June – September.
There is little to no cell service. (An RV cell booster could seriously help)
Address: 1N02A, Mammoth Lakes, CA 93546
Convict Lake Campground
Convict Lake Campground is perfect for those that don't want to drive anywhere. Located within walking distance of Convict Lake and the many hiking trails, this is a great place to just set up and relax.
The lake is also a trendy fishing spot.
With 85 sites, this campground can accommodate the popularity. Convict Lake Campground has no hookups but does offer potable water at designated areas and a dump station. It also has flush toilets and showers can be purchased at the resort.
There is very spotty cell service in the campground.
It can accommodate up to a 40′ RV but check with the site host before reserving to make sure you get the right spot. Some sites are not level or large enough to host an RV.
At $25 a night, this Mammoth Lake campground is a great place to stay.
Address: 2283 Convict Lake Road, Mammoth Lakes, CA 93546
McGee Creek RV Park & Campground
Located 20 minutes outside of Mammoth Lakes town, the McGee Creek RV Park and Campground is centrally located. The campground is well shaded and, in the fall, offers the changing colors for a beautiful backdrop.
This is a well-spaced out campground even with 50 sites.
Depending on your needs, they have full hookup premium sites at $45 a night to no-hookup sites at $31 a night and everything in between. It's a tranquil campground with has water views.
The customer service is welcoming, making sure everyone feels accommodated. Verizon cell service has been reported.
Address: 110 McGee Creek Rd., Mammoth Lakes, CA 93546
Wagner's Mammoth Pool Resort
Wagner's Mammoth Pool Resort is a very secluded campground perfect for getting away and into the mountains. North Fork is the closest town at 42 miles and no cell service, making it a true getaway.
Wagner's Mammoth Pool Resort offers lots of hiking, swimming holes, fishing, and even a river to float down if you have inner tubes.
The campground has 60 sites with lots of room to accommodate larger RV's. There are no hookups, but potable water, pit toilets, picnic tables, firepits, and showers are offered.
At $35 a night, this campground is the perfect oasis in the mountains.
Address: Mammoth Pool Road, North Fork, CA 93643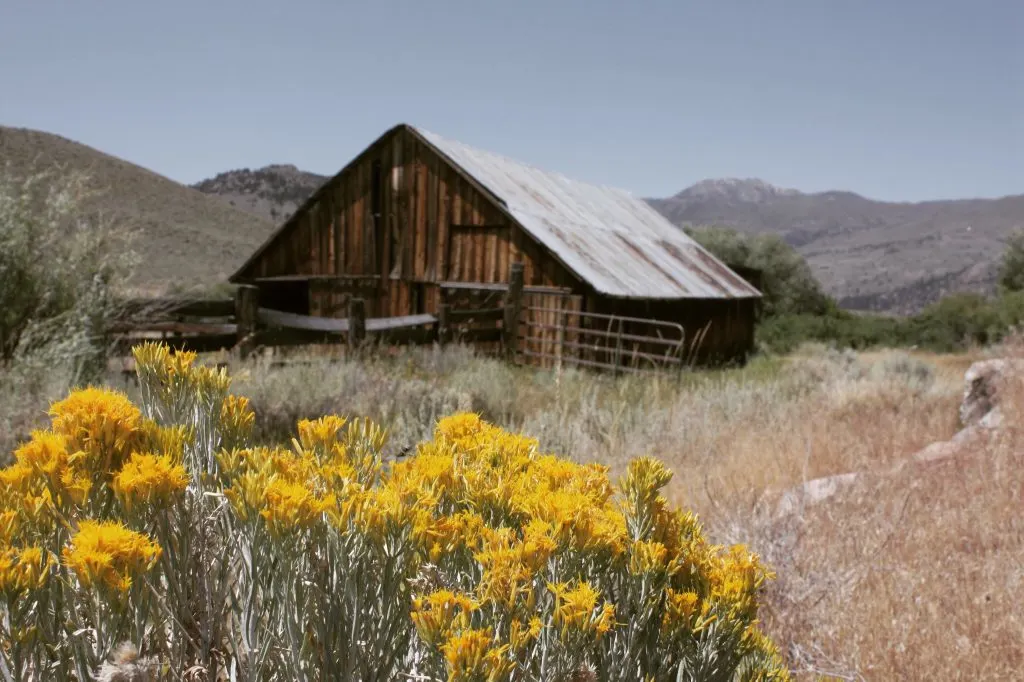 Trip Planning to Mammoth Lakes
The Mammoth Lakes area is an ideal mountain getaway for all walks of life.
If you're traveling with an RV, trip planning to Mammoth Lakes is essential. The area is known for its switchbacks & mountain passes.
With RV Trip Wizard you can get a much better understanding of what to expect for a travel day. After spending a large amount of money on an RV, you don't want to run into a low hanging bridge!
We use RV Trip Wizard to route our cross country trips. With tools like budgeting, fuel planning, and avoiding bridges, we can easily travel safely through the USA.
Here's how to sign up to RV Trip Wizard for free.
Discover the Best Free Camping in America
To be honest with you, we hate paying for camping. There are so many free campsites in America (with complete privacy).
You should give it a try!
As a matter of fact, these free campsites are yours. Every time you pay federal taxes, you're contributing to these lands.
Become a FREE CAMPING INSIDER and join the 100,000 campers that love to score the best site!
We'll send you the 50 Best Free Campsites in the USA (one per state). Access the list by submitting your email below: