9 Best Things To Do on Route 66 in Arizona
If you're looking to take a great American road trip, Route 66 might just be the most classic one of all. The iconic highway has wound its way through most of our nation's motoring history, and it can be an eye-opening journey for today's travelers, too.
Today we're highlighting the Arizona-stretch of this fabled highway. Made popular through song & film, this section of Route 66 is pure Americana.
My wife and I have traveled across the USA in our Airstream since 2014. Please take our advice and add this trip to your bucket list! We loved it.
Route 66 still has lots of stories to tell, but you've got to slow down to hear them.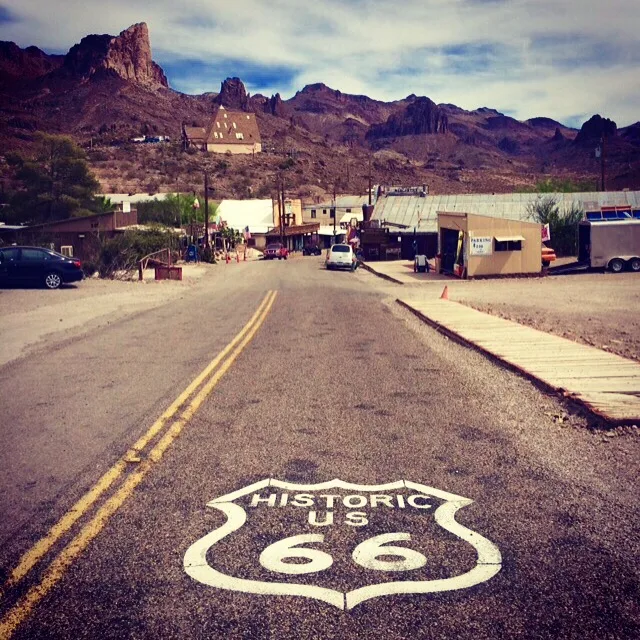 #1 Visit The Ghost Town of Oatman, AZ
Price: Free
Why You'll Love It: If the prospect of a Wild West gunfight, dance hall girls and livestock running through Main Street is your idea of fun, hightail it to Oatman!
This ghost town is alive with wild burros and remnants of the gold mining industry, and following Route 66 to town is half the fun. You'll traverse winding mountain roads with views for miles.
Address: Southwest of Kingman on Highway 10 in the Black Mountains
GPS: 35°01'38.3″N 114°23'00.4″W
What's the Word: A recent review on Trip Advisor states, "Loved the look and feel of this "Old Ghost Town." We had no trouble parking our RV for a small fee and then immediately bought food to feed the burros at $1 per bag. There was a shoot-out at high noonish."
Route 66 Arizona Vibe Score: 9/10
Nearby Campground: Check out Sunrise RV Park in Kingman for a home base location. You can explore Oatman and more of Route 66 in Arizona by day, then come home to a clean, inviting RV campground, where your own comfy bed awaits.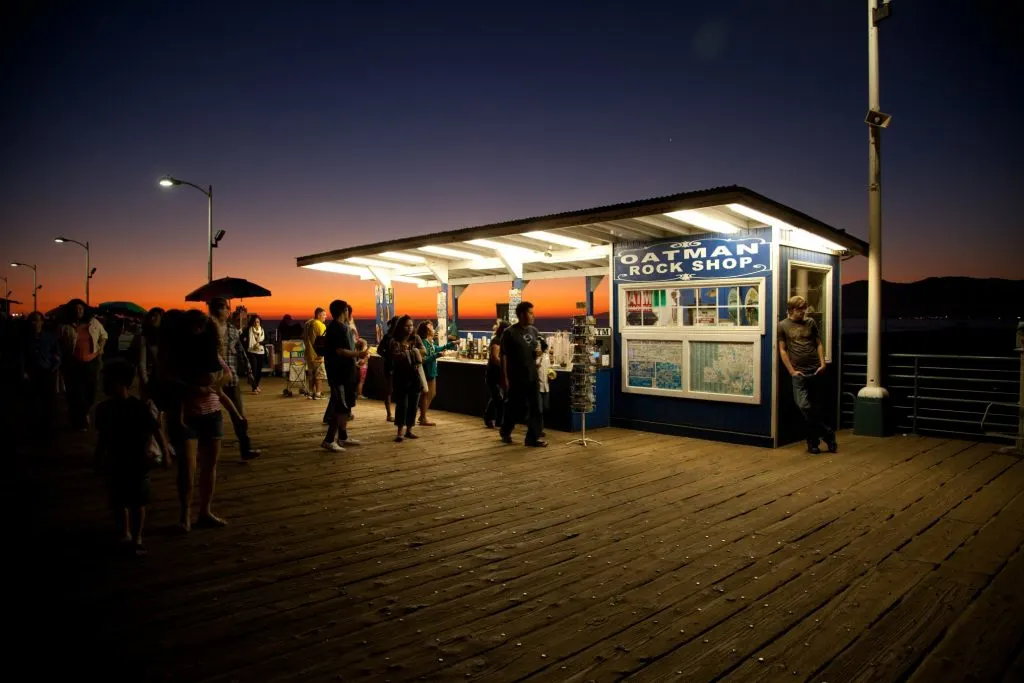 #2 Painted Desert and Petrified Forest National Park
Price: $25
Why You'll Love It: It's hard to imagine such vibrant colors in desert rocks until you venture into the Painted Desert in eastern Arizona.
Couple your enjoyment when you realize that ancient petrified trees are scattered throughout the park, as well! It's a double whammy for rock lovers and national park enthusiasts everywhere!
Address: 1 Park Road, #2217, Petrified Forest, AZ 86028
What's the Word: A recent reviewer on Trip Advisor gushed, "I really didn't know what to expect when we arrived, but I can tell you it was really awe-inspiring."
Route 66 Arizona Vibe Score: 9.5/10
Nearby Campground: You can't beat the prices at Petrified Forest Gift Shop and RV Park, if you're looking for a place to rest for the night, after (or before) meandering through the National Park. At $12, you'll get a level campsite with electric hook-ups on a first-come, first-serve basis.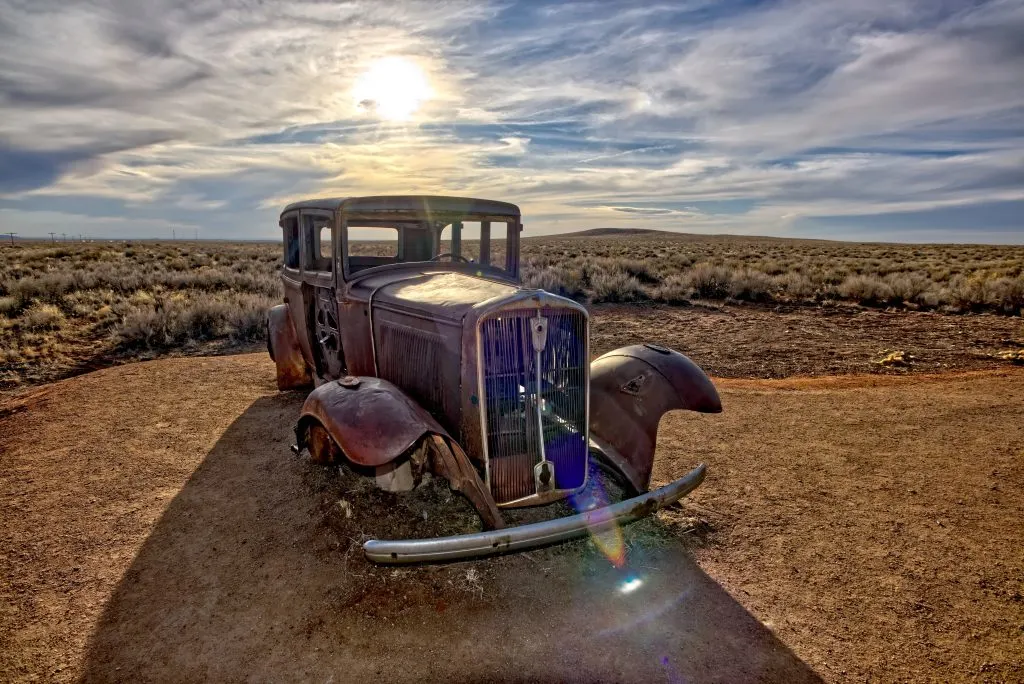 #3 Standin' On The Corner Park in Winslow, Arizona
Price: Free (so take it easy!)
Why You'll Love It: You will find yourself humming the lyrics of one of The Eagles' most popular songs when you visit the life sized mural that is depicted.
Yes, it's a girl, my lord, in a flatbed Ford slowin' down to take a look at me!
Take a selfie with Glenn Frey's sculpture and be sure to walk around the corner to see architect Mary Jane Colter's favorite creation, La Posada Hotel.
Address: Corner of Kinsley & E 2nd Street, Winslow, AZ 86047
What's the Word: A recent reviewer on Trip Advisor crooned, "If you don't start singing the iconic Eagle's lyrics when you hear the name "Winslow, AZ," then this may not be a great detour for you. However, if you break into song, this is a must see detour. It is nostalgia… Route 66… Eagles!"
Route 66 Arizona Vibe Score: 10/10
Nearby Campground: To stop "running down the road," grab a campsite at Take It Easy RV Park in Winslow. With full hook-ups and great access on and off the highway, it is obviously the perfect place to "take it easy."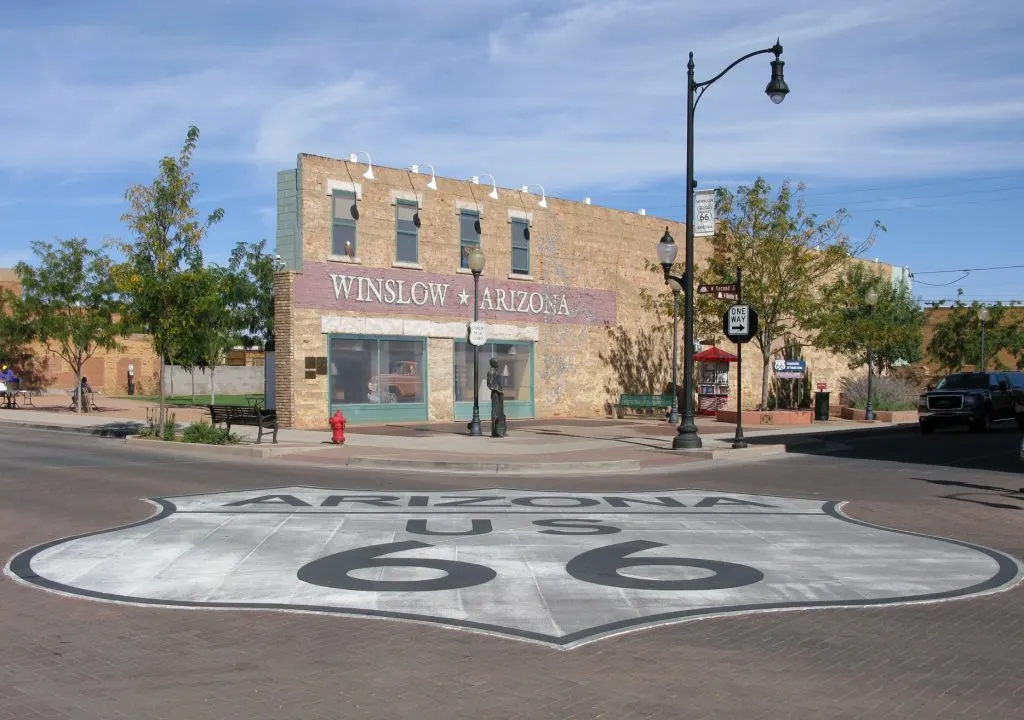 #4 Arizona Route 66 Museum in Kingman
Price: $4
Why You'll Love It: The Route 66 Museum captures the spirit of travel by automobile in Arizona from a variety of viewpoints. You'll feel the wind through your hair when seeing dioramas and photos of the illustrious Mother Road.
You will also understand the sense of utter despair while viewing a display on the refugees from the Dust Bowl that traveled the route, looking for a better life.
Address: 120 W. Andy Devine Avenue, Kingman, AZ 86401
What's the Word: A recent reviewer on Trip Advisor suggested, "The exhibits here are wonderful. It tells the story of the highway and its treasured history."
Route 66 Arizona Vibe Score: 8.5/10
Nearby Campground: You will find shady sites at the Kingman KOA Campground, with wide spaces, clean facilities, and a pool for a daily dip to cool off in this desert location.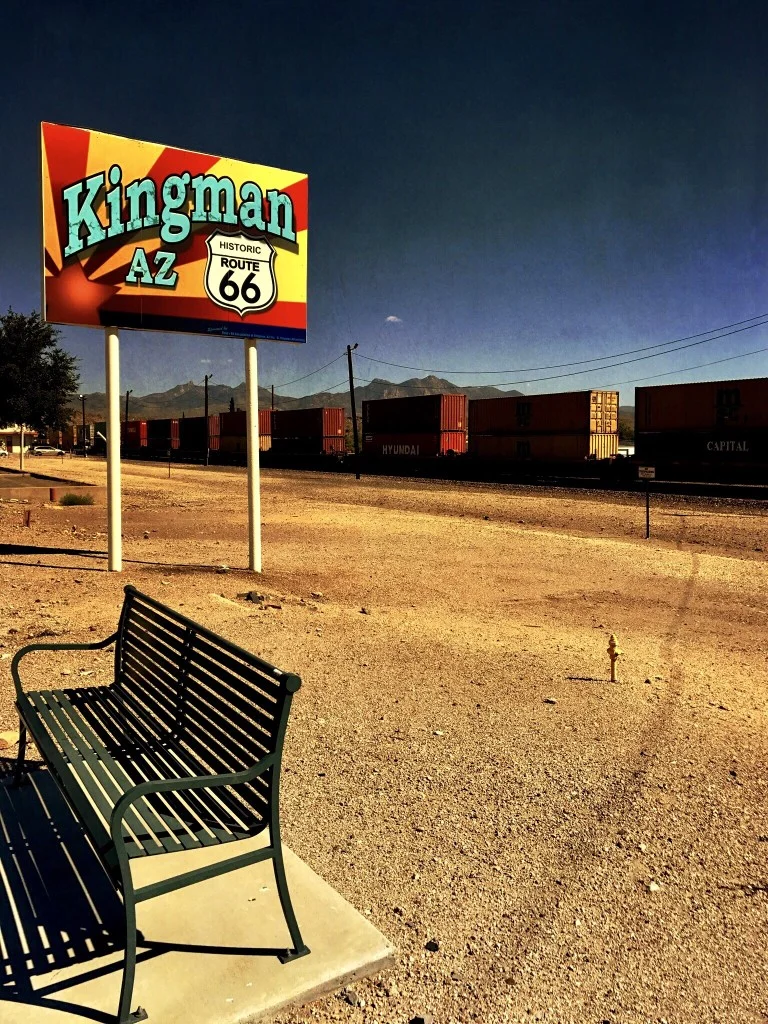 #5 Meteor Crater near Flagstaff
Price: $22
Why You'll Love It: If you like really, REALLY big holes in the ground, you're going to love the Meteor Crater! Actually, just learning about how this particular hole was created is fascinating.
And the adjacent theater and 4D experience displays in the visitors center will transfix the space lovers and rock lovers in your group.
Address: Interstate 40, Exit 233, Winslow, AZ 86047
What's the Word: A recent review on Trip Advisor said, "We enjoy planetary and earth sciences, so we decided to visit the site after seeing exit signs while traveling on Interstate 40 on a recent road trip."
Route 66 Arizona Vibe Score: 8/10
Nearby Campground: A stay at Woody Mountain Campground and RV Park puts you close to several destinations close to Flagstaff, from Meteor Crater to the Grand Canyon!

#6 Angel & Vilma's Original Route 66 Gift Shop in Seligman
Price: Free
Why You'll Love It: Seligman is the actual backdrop for "Radiator Springs" in the animated movie series, "Cars."
And Angel Delgadillo is the man/barber responsible for saving Route 66, otherwise known as Main Street USA.
His gift shop is full of kitschy souvenirs, but you can also see Angel there and discuss how the Mother Road has changed during his 90-year-old lifetime!
Address: 22265 Historic Route 66, Seligman, AZ 86337
What's the Word: A recent reviewer on Trip Advisor exclaimed, "This place is full of Route 66 souvenirs similar to any other place, but you have to stop to see the old barber shop, and if you are lucky shake hands with Angel Delgadillo him self. The iconic barber!"
Route 66 Arizona Vibe Score: 9.4/10
Nearby Campground: With really reasonable rates and full hook-up sites, the Historic Route 66 RV Park is a good stop along your memorable Route 66 tour.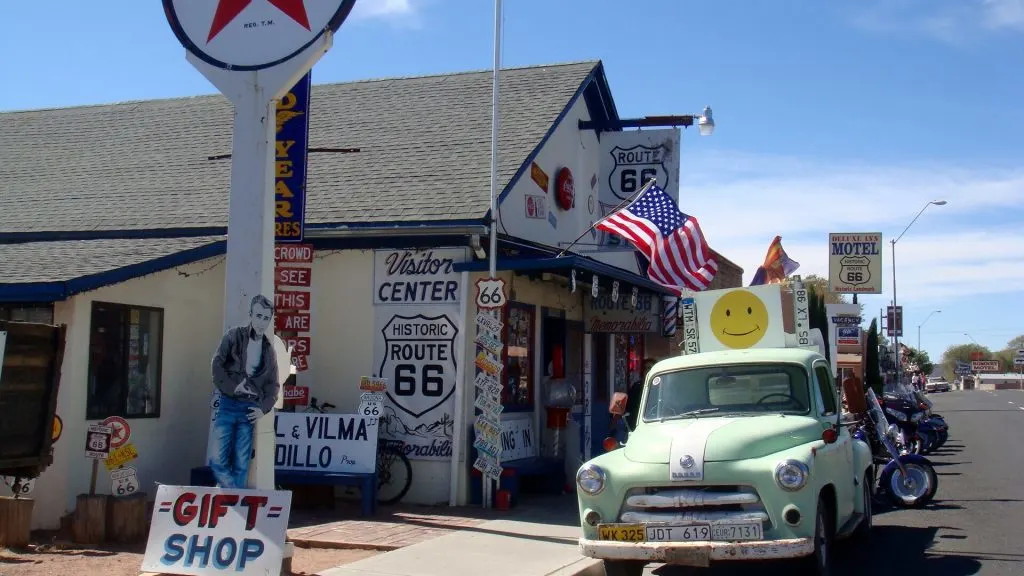 #7 RelicRoad Brewing Company in Winslow
Price: $10 and up
Why You'll Love It: With plenty of comfort food available, more than 20 Arizona brews to choose from, AND Standin' on the Corner Park out the window, diners can't go wrong at RelicRoad. It's the perfect trifecta!
Address: 107 W. 2nd Street, Winslow, AZ 86047
What's the Word: A recent reviewer on Yelp stated, "Relic Road is the perfect spot for a heavy meal, the perfect bar food."
Route 66 Arizona Vibe Score: 9.4/10
Nearby Campground: There aren't a lot of extra amenities at Take It Easy RV Park, but they have everything you need to enjoy a stay in Winslow, with full hook-ups, large campsites and a location that can't be beat.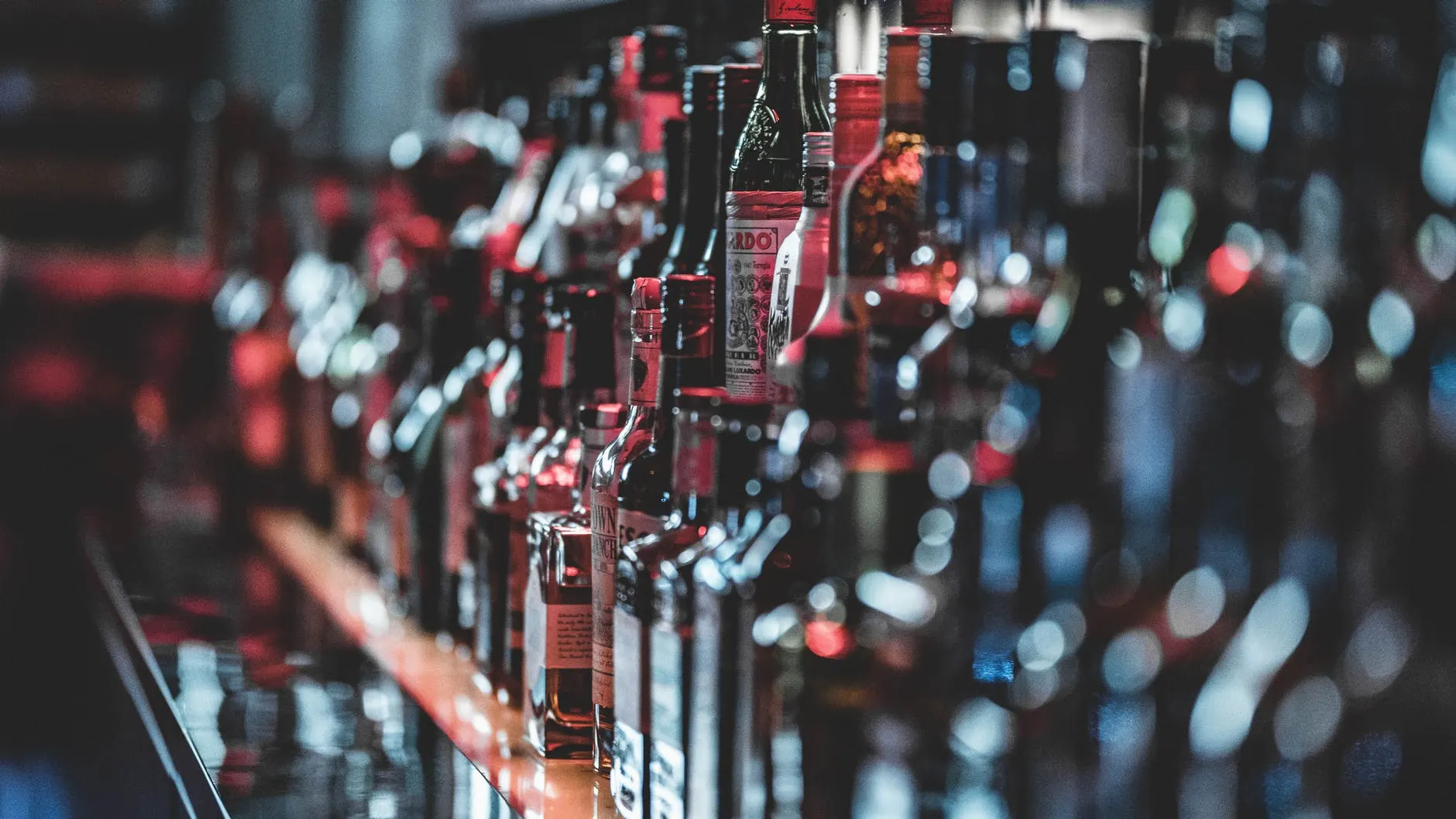 #8 Drinking Horn Meadery in Flagstaff
Price: $6 and up
Why You'll Love It: Why not try an historic libation in a category all by itself? Mead, created with honey from the nearby pine forests, is all the rage and has been around since the Vikings sailed the seven seas!
Partakers will enjoy imbibing at Mead Hall, a recreated middle age drinking pub. This hot spot is also included in our Flagstaff Travelers Guide.
Address: 108 E. Route 66, Flagstaff, AZ 86004
Route 66 Arizona Vibe Score: 7/10
Nearby Campground: The Flagstaff KOA offers simplicity for your camping excursion. with large, separated sites, plenty of amenities to keep you coming back for more, and a beautiful location, you'll find it easy to set up camp and stay for a while.
Here's our comprehensive Flagstaff RV Park & Campground Guide.
#9 Wigwam Motel in Holbrook
Price: $76
Why You'll Love It: It's Kitschy-ness to the extreme! You'll love the retro look, antique cars in the parking lot and the feeling that you are living in a 1940s bubble, where Route 66 exemplified the love of transportation by automobile.
The wigwams (actually teepees!) might not have as many amenities as today's modern motels, but you're spending the night in an actual landmark (and bed is really comfortable)!
Address: 811 W Hopi Drive, Holbrook, AZ 86025
What's the Word: A recent reviewer on Trip Advisor explained, "If you want to feel like your grandparents felt-book (on Route 66) a room. It made us feel a little like we were in Radiator Springs looking for Doc and Tow Mater."
Route 66 Arizona Vibe Score: 10/10
Nearby Campground: Big rigs love the OK RV Park in Holbrook, as it offers long pull-through sites with picnic tables and cable hook-ups. It's located far enough from the highway to be quiet, and you'll find clean restrooms and a laundry available.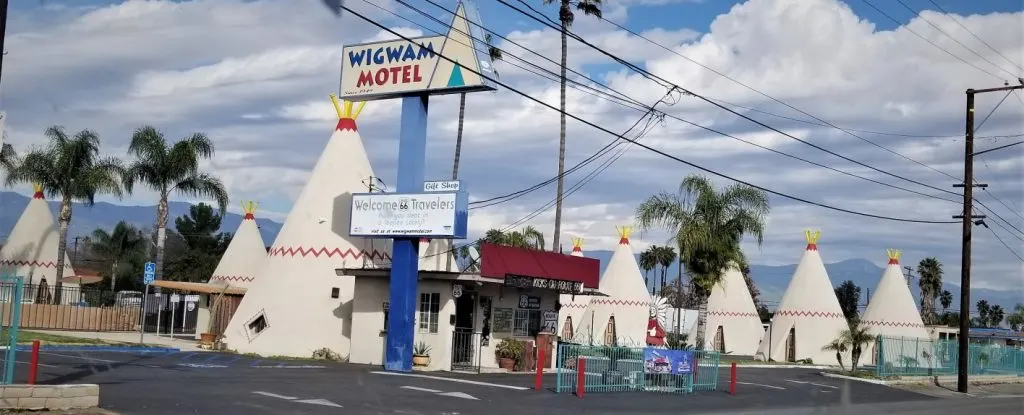 Route 66 Fading Glory with Newfound Interest
When our interstate highways were built beginning in the late 1950s, many of the towns along Route 66 were literally bypassed. In some places, though, the interstates were built parallel to the old U.S. 66 or used parts of the same roadway.
In retrospect, Route 66's heyday was brief, and there were some down years when many of the bustling businesses from its glory days were boarded up or abandoned.
Today, though, Route 66 enjoys a reawakening as more and more people take the time to explore these back roads and what they have to offer.
It would take at least two weeks to cover every mile of what might be America's most famous road, but there are enough points of interest along the way to justify a detour off the interstate. Slow down for historic Route 66 and the stories it has to tell.
Plan Your Route 66 Adventure
Route 66 is one of the best destinations in America that mass-tourism hasn't ruined. Plan your trip before that changes!
If you're traveling with an RV, trip-planning is essential.
We use RV Trip Wizard to route our cross country trips.
It allows us to avoid steep passes, tolls, and tunnels – making travel day way less stressful! Try RV Trip Wizard Free for 7 Days.
Discover the Best Free Camping Across the USA
To be honest with you, we hate paying for camping. There are so many free campsites in America (with complete privacy).
You should give it a try!
As a matter of fact, these free campsites are yours. Every time you pay federal taxes, you're contributing to these lands.
Become a FREE CAMPING INSIDER and join the 100,000 campers that love to score the best site!
We'll send you the 50 Best Free Campsites in the USA (one per state). Access the list by submitting your email below: