Is Disney's Fort Wilderness Campground Worth The Price?
If Central Florida is on your itinerary, a stop at Disney World must be on the agenda. And why not splurge a little to enjoy camping like Prince Charming or Cinderella in the Happiest Place in the World?
Sitting smack dab in the middle of the park are 750 acres of cypress and pine trees hiding the Fort Wilderness Campground and Resort, where RVs of any size are not only welcomed but catered to!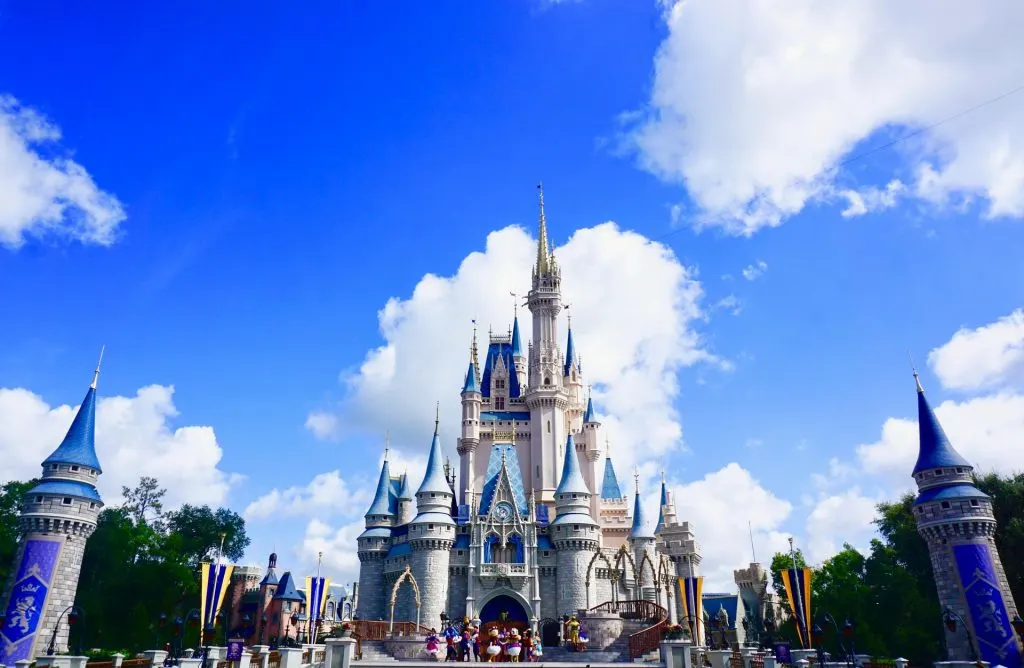 What is Fort Wilderness Resort and Campground?
Once you enter Disney World, you don't have to leave. There's resort camping available right on site at Fort Wilderness Campground! 800 enormous campsites await, each with mature privacy landscaping and numerous amenities that you won't find anywhere else.
This rustic resort works hard to meet your every need and desire while you explore the fantasy world of Disney.
Fort Wilderness Resort Rates
The campground offers 4 types of campsites that will fit anything from tents to large rigs. Each campsite has electrical, water and cable hookups, and most have sewer. You will find changing seasonal rates for each:
Tent or Popup Campsite $68 to $172
Full Hookup Campsite $101 to $201
Preferred Campsite $115 to $219
Premium Campsite $123 to $228
JP Smith, founder of the Ultimate RV Checklist app, admits that the rates are steep! However, Smith also acknowledges that you get what you pay for.
He says, "It's a wonderful place, one of the greatest RV parks I've ever stayed at. And the Benefits that come with being at a Disney property are awesome. Early entry into the parks and free transportation from your rig to any of the venues is amazing."
"That said, you definitely pay for those luxuries. So for me, it was a vacation, and on vacation, you splurge!"
Fort Wilderness Campground Overview
Just one reviewer (there were SO many!) on Trip Advisor had this to say about staying at Fort Wilderness:
"This is not your typical campground. It is an experience. We went for a week, and wish we had planned one day where we didn't have tickets to a park to just enjoy the campground."
Campground Attractions and Activities
Hold on to your socks, because Fort Wilderness Campground has a collection of events like no other. Campers have access to recreational vehicles, Disney mini van services, and water taxis throughout the resort. Free high speed internet is included with every site. Campers can:
Sit at the beach and enjoy a nightly "electrical water parade"
Take a trip down the water slide at the pool
Learn a new sporting activity like archery or horseback riding
Or, cap off each evening at the group campfire, singing along with Chip 'n Dale and relishing a scrumptious s'more or two.
In fact, Len Testa, author of The Unofficial Guide to Walt Disney World, says, "Fort Wilderness is home to one of Walt Disney World's best buffets, at the Trail's End Restaurant. It's temporarily closed, but when it runs, it's an all-you-can-eat experience with fried chicken, smoked turkey, BBQ ribs, seafood, cornbread, and (if you're into this sort of thing) salads and vegetables."
So, Is It Worth The Price?
This back country resort is over the top in so many ways, so if you are looking for an all-inclusive vacation, Fort Wilderness will exceed all your expectations.
Nightly fireworks, huge private campsites, sparkling clean facilities and more activities than you can count on fingers and toes make this campground a top pick on everyone's bucket list. And with Disney's signature personalized attention to every detail, you will, no doubt, be talking about this getaway for years to come!
Liz Smith, recent Fort Wilderness visitor and founder of Peanuts or Pretzels, says, "In our opinion, staying at Fort Wilderness is absolutely worth the price because it gives you so many perks. Being so close to the parks is hugely convenient. By staying on property you also have access to Extra Magic Hours, so you can go into the park either late at night or early in the morning before the public has access."
Yes, it's pricey, but to be honest, it's less expensive than staying at one of the hotels on property and you get to bring your own 'house' along. Think of it as the daily price of an adventure experience.
If you are looking for a little pampering on your next RV trip to Orlando, do yourself a favor and book a campsite at Fort Wilderness Campground. You'll find it convenient to the park and a comfortable respite upon return each day, with indulgent amenities and a quiet campsite in the woods.
But, to keep it balanced, here's a not so rosy take:
Christine Wang isn't as quick to totally praise Fort Wilderness (and she has great knowledge on the topic as the founder of The Ski Girl). Wang says, "Overall, I'd say it was a bit too expensive and not quite worth the money. We were looking for a way to visit Disney World and the surrounding attractions for cheaper than staying at a proper resort and thought Fort Wilderness might be a solution."
"We have a small RV and stayed at one of the RV sites in the campground. The facilities and experience were fine, I just think we could have saved more money staying at a different RV park in the area."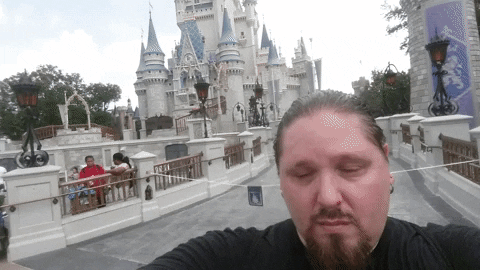 Discover the Best Free Camping Across the USA
To be honest with you, we hate paying for camping. There are so many free campsites in America (with complete privacy).
You should give it a try!
As a matter of fact, these free campsites are yours. Every time you pay federal taxes, you're contributing to these lands.
Become a FREE CAMPING INSIDER and join the 100,000 campers who love to score the best site!
We'll send you the 50 Best Free Campsites in the USA (one per state). Access the list by submitting your email below: