5 Best Truck Bed Tents for Camping
Trucks are extremely versatile.
Trucks can be meant for everyday use or fancied up for some serious 4-wheelin' fun. They can have short cabs or extended cabs, and they can have long beds or short beds.
But did you ever think that truck beds would actually become truck bed tents? We've got 5 of the best truck bed tents listed here.
All you have to do is choose one!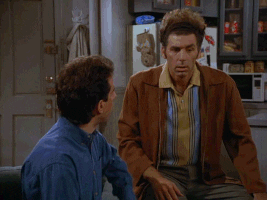 What is a Truck Bed Tent?
Think back to the time when we were kids. Always playing outside, climbing on things, swinging from things, and running everywhere we went.
Now, remember that old truck rusting away in your grandparents' driveway? The one you and your cousins always used as a bed, piled high with blankets and pillows. Those were the best star-gazing, sleep-easy nights in the world.
Welcome back to that world, my friend. Truck bed tents are tents made to be secured inside your truck bed. These tents you the freedom to wander – knowing that you'll sleep like you did when you were a kid. Some have sewn in flooring, some don't.
But, they all have tent material protecting you from the elements and giving you a place to sleep comfortably in your own vehicle. And, you're off the ground! You supply any luxuries you prefer – like blankets and air mattresses.
Benefits of Truck Bed Tents
You'll be high and dry – no water coursing through your campsite, unless you spilled your Nalgene bottle.
No ants or other creepy crawlies living under your tent, unless you forgot to clean out the bed of your truck before you headed out.
Mobility. Anywhere your truck can get to is anywhere you can camp.
Gone are the days of finding that soft, flat spot on the ground. Just be sure your truck is parked fairly level or you'll be playing roley-poley all night long.
Easy storage and pack-up. Think about it, it's already in your truck bed.
There are many varieties of truck bed tents, giving you versatility when seeking the one that fits you and your truck.
Kodiak Canvas Truck Bed Tent
Priced around $370, the Kodiak Canvas Tent fits midsize and compact trucks such as a Toyota Tacoma, Nissan Frontier, or a Chevy Colorado, to name a few. Made out of 100% cotton duck canvas with a ¾ inch steel tube frame, you'll be sure to stay warm and dry regardless of whatever weather is thrown at you.
With five windows and a cab access window, you'll breathe easy and sleep easy. The clamp on rails provide easy mounting and dismounting of the tent, so you can use your truck bed for whatever you need at the time you need it.
Napier Sportz Tent
Priced around $250-270, the Napier Sportz Tent offers you ease of use. It includes a rear access panel for easy access to gear, a 15 minute set up time, a heavy duty waterproof rating and an extendable awning option.
With a variety of sizes to choose from, and made of high quality polyester taffeta and polyester oxford, your tent should last as long as you can handle the star-gazing. Its three windows and two ceiling vents, along with a full tent floor, will give you both comfort and ventilation while snoring away in the middle of nowhere.
Rightline Gear
Priced just under $200, the Rightline Gear Truck Tent features a floorless design, allowing you to set up and take down without removing any gear from your truck bed.
Along with all the other common accessories in most tents, such as inner pockets, this one includes a lantern holder, glow-in-the-dark zipper pulls, and even a sky view vent for your star-gazing pleasure. You'll sleep easy while staying dry knowing that your new truck bed tent is made with 2000 mm water resistant fabric with tape sealed seams. All you need is a place to park the truck.
Guide Gear Truck Tent
Priced at $100, the Guide Gear Tent is not only affordable, but also efficient, setting up in minutes. With sewn-in flooring, 1500 mm water-resistant coating, and mesh windows, you'll be wam, dry, and safe from the crawly critters on the ground. Fits full-sized trucks from Chevy, Ford, Nissan and more.
Milliard Truck Tent
Priced around $150, the Milliard Truck Tent fits a standard 6.5 ft truck bed. With sewn-in flooring, easy set-up and privacy shades, you'll be as secure as a bug in a rug, with the only bug inside being you. Made from a ripstop, durable grade material, and including storage pockets and a lantern hook, this truck bed tent has everything you need for a great night's sleep.
Got a truck? Get a truck bed tent. Not only will you be camping in comfort anywhere your truck can take you, but your inner child will be so excited to pile all those blankets and pillows into that truck. And after a long day of fishing, hiking, or whatever nature-loving thing you love to do, your truck bed tent, the stars above you, and that cushion of blankets and pillows will wrap you up in the best sleep ever. All because you listened to your inner child.
Discover the Best Free Camping Across the USA
To be honest with you, we hate paying for camping. There are so many free campsites in America (with complete privacy).
You should give it a try!
As a matter of fact, these free campsites are yours. Every time you pay federal taxes, you're contributing to these lands.
Become a FREE CAMPING INSIDER and join the 100,000 campers who love to score the best site!
We'll send you the 50 Best Free Campsites in the USA (one per state). Access the list by submitting your email below: