5 Reasons to Avoid a Toy Hauler RV
Toy hauler RVs appear to be the fantasy rig for many campers who love to bring along their extra motorized vehicles.
These dreamers are easy to spot in any campground. They are the RVers whose eyes light right up when they spot a 40′ toy hauler with its extended patio and an assortment of ATVs, motorcycles, and golf carts.
Many RVers yearn for the freedom that a toy hauler represents and drool over the ability to bring every single toy with an engine along to explore The Great Outdoors.
But are toy haulers really all they are cracked up to be?
Is there ever a good reason to avoid them and head for the hills in your RV for some peace and quiet sans toys?
Let's look a little closer at a few detriments to owning one of the giants of the RV industry.
What Is a Toy Hauler?
Any RV with a garage is considered a toy hauler. The rear garage provides space to bring ATVs, motorcycles, kayaks, and golf carts. Most toy haulers are large 5th wheels or travel trailers. However, several Class As have been designed with a cargo room, as well.
These spaces are built with heavy-duty construction in mind and can be versatile, with extra beds and/or living space included.
A toy hauler is immediately recognizable, as the back wall of the RV opens up, laying down as a ramp for easy loading and unloading of motorized toys. Some manufacturers have utilized the ramp as an extra patio, as well, and when emptied, the interior space can be used as a covered living area.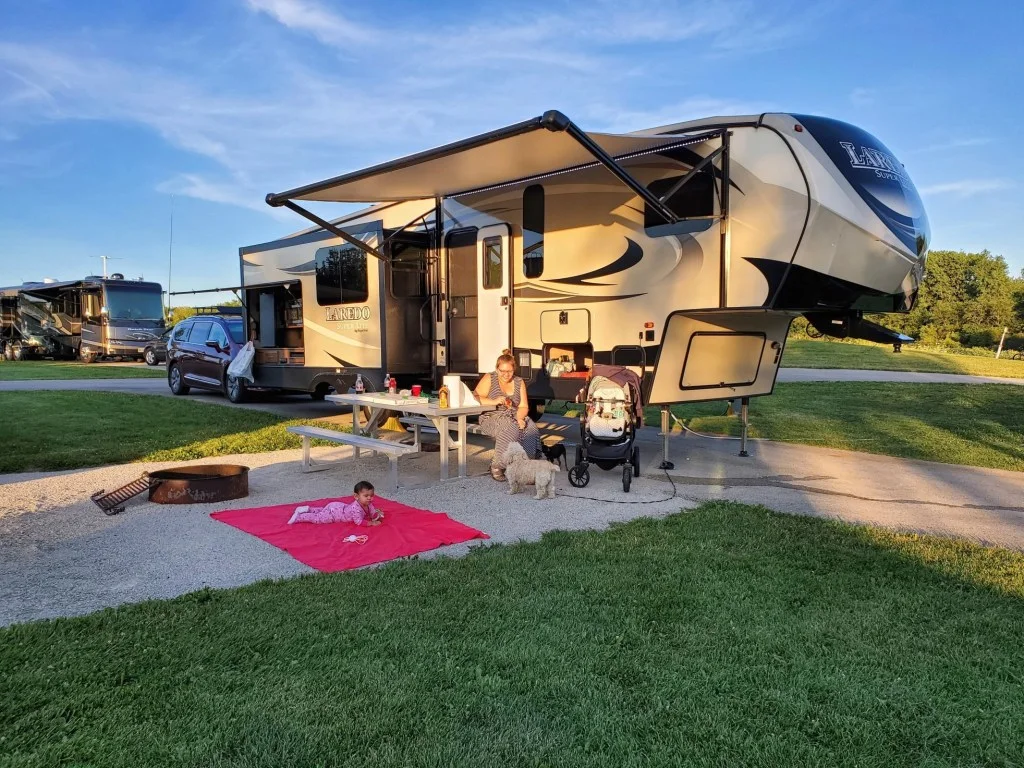 Toy hauler RVs are also great for mobile offices. We've know many RVers who use the garage area as a workspace.
This has two benefits. The separation can make remote-work easier to complete. We've also heard that RV offices that are clearly separated from the living space can be used as an office tax write-off.
However, we're not tax pros. Consult a professional for more write-off details.
Even with all the upside, toy-haulers aren't for everyone.
5 Reasons To Avoid Toy Haulers
Although toy haulers are useful in transporting larger vehicles inside an RV without the need for additional trailers, you may want to think twice about purchasing one. Here are 5 things to consider that might have you backing away from these popular models:
Less Livable Space (Even Though More Trailer Length)
Because a toy hauler is designed as an extra room, most are rather long RVs, ranging in lengths up to 45 feet.
They can be difficult to fit into many campgrounds because of their size. And maneuvering these rigs on the road takes some extra practice.
With that extra length, you're actually getting less livable space inside the rig. Additionally, the cargo compartment is usually built with minimal insulation, amenities, and detailed built-ins.
The 'room' can be versatile, however, with extra beds or dining tables that slide into place. If you're traveling with kids, they'd probably love sleeping in the garage. Adults, on the other hand, won't be as comfy.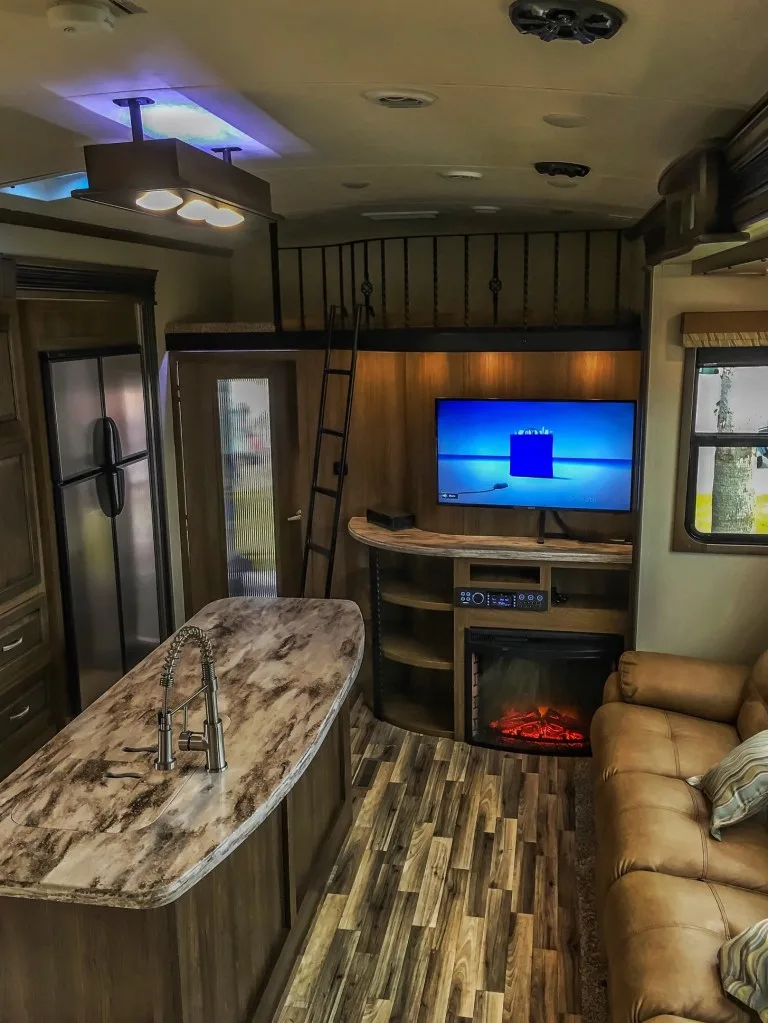 They Are Expensive
These RVs are created with heavy-duty construction to lug extra gear. Toy haulers can add an additional $20,000 to the price tag of a normal trailer.
You may be able to offset some of that extra expense by using the rationale that you are saving the cost of an extra trailer that would be needed to bring along your ATVs if you didn't have the toy hauler, but that may be pushing it!
Toy Hauler RVs are Heavy, Requiring a Larger Tow Vehicle
Because of the extra weight of not only the construction of the toy hauler, but also the vehicles you load into it, you will need a larger truck to pull the load.
Most RVers find that a one-ton truck like a Dodge Ram 3500 or Ford F350 has enough power to move a toy hauler down the road. If purchasing the tow vehicle new, these trucks can run up to $80,000, which can be a real budget adjuster.
This issue can be resolved if you opt for a Class A toy hauler RV.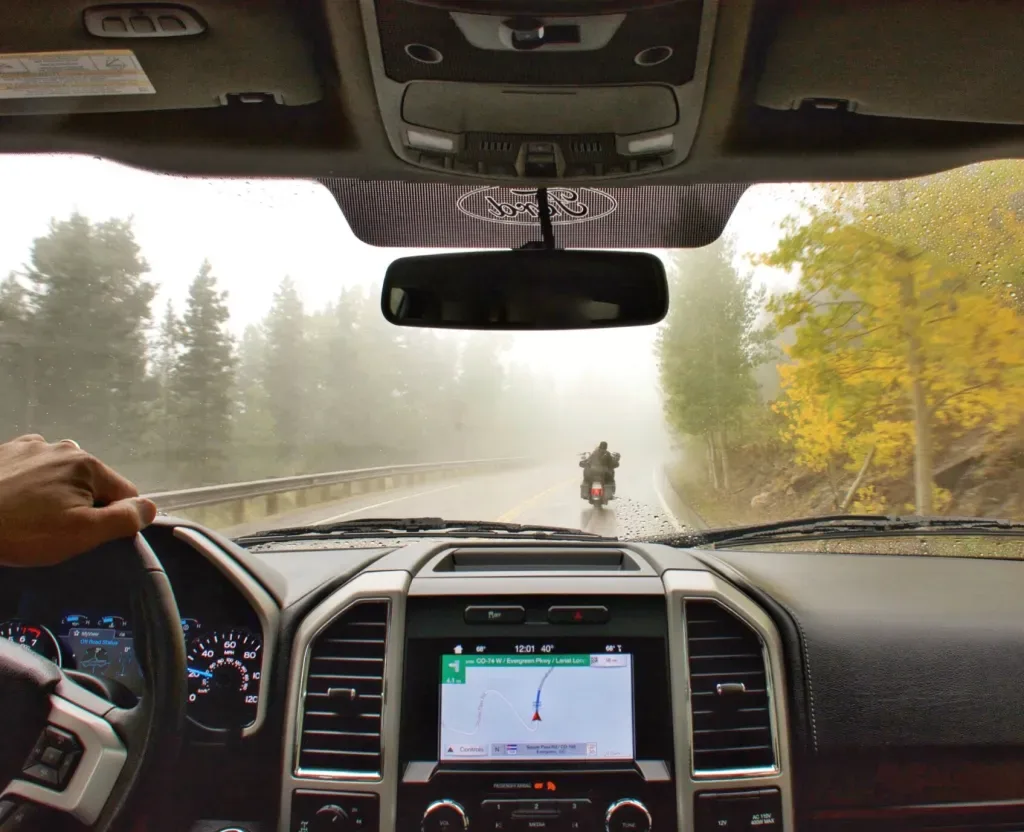 Set Up Time
Setting up camp once you reach your destination will take you longer. Off-loading the extra vehicles from the garage area should be done before you level and stabilize your RV.
In many cases, these toys need to be put outside the motorhome or trailer so you can use the garage as a living space.
There is also additional time spent tying down and untying the motorcycle, golf cart, Razor, etc. before loading and off-loading, as they need to be secure during transport.
Once all toys are out of the RV, you will want to set up the patio by securing the ramp via cables and ground supports. Then you'll need to put railings into place.
If you intend to use the cargo space as a living area, the setup of a drop-down bed or pullout table must be done.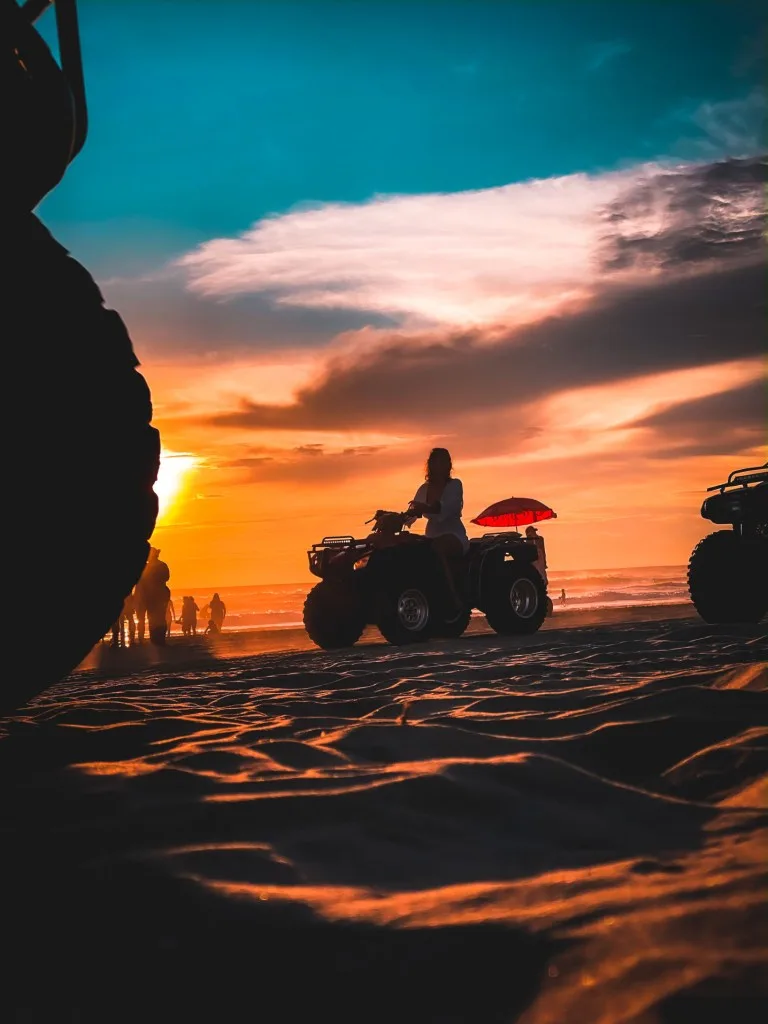 Smell in Living Space From Hauling Gas-Powered Toys
Many toy haulers have remote fueling stations built into the cargo space to avoid using gas cans to keep all of the toys fueled up. These stations consist of a fuel tank, pump and filling nozzle.
With all of this petroleum on board, it is inevitable that gasoline smells from the garage region will filter into the living spaces of the RV.
In fact, it is difficult to avoid smelling like a mechanic's garage when you haul several vehicles that depend upon gas.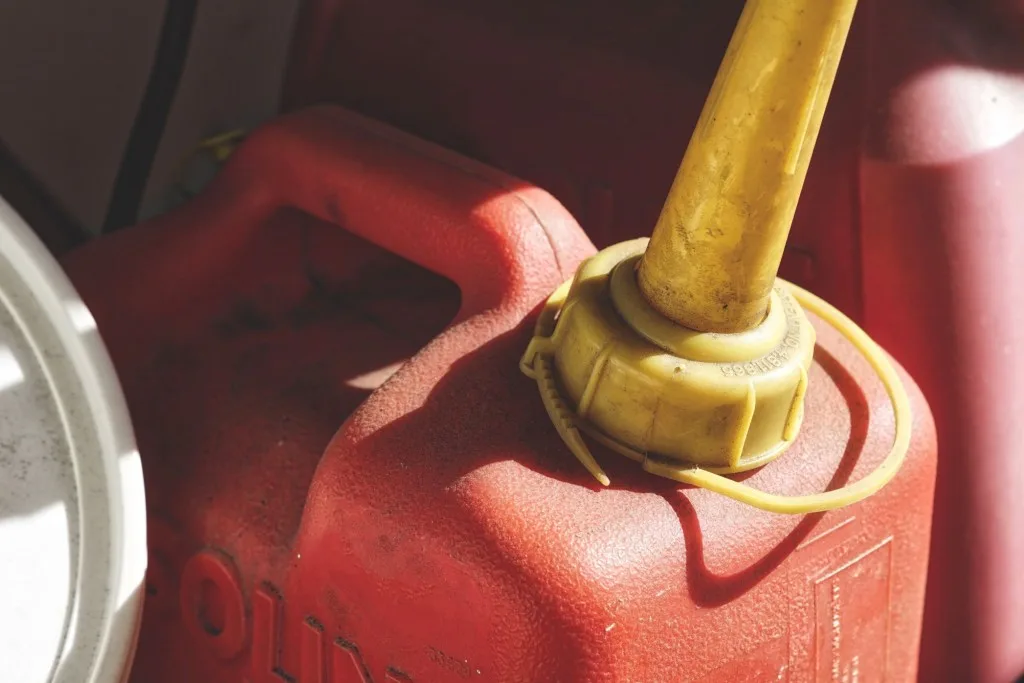 Toy Haulers Aren't For Everyone, But They're The Best Option for Many
Obviously, toy haulers have their rightful place in the RV world, especially for those that take a lot of equipment along to enjoy their camping trip.
But for some, the peace and tranquility of living quietly in their trailer, surrounded by Mother Nature, trumps loud toys.
It all boils down to your camping style and what you are willing to put up with as to whether you consider a toy hauler an essential RV or a superfluous vehicle. You get to decide which is best for you!
Pro Tip: No matter what RV you decide on…this RV mechanic identified these as the first things to break or fail.
Discover the Best Free Camping Across the USA
To be honest with you, we hate paying for camping. There are so many free campsites in America (with complete privacy).
You should give it a try!
As a matter of fact, these free campsites are yours. Every time you pay federal taxes, you're contributing to these lands.
Become a FREE CAMPING INSIDER and join the 100,000 campers that love to score the best site!
We'll send you the 50 Best Free Campsites in the USA (one per state). Access the list by submitting your email below: