Can the Hyundai Palisade Tow an RV Trailer?
There's lots to love about SUVs but, unfortunately, many of them just aren't cut out for camping because they don't have the power you need to tow a travel trailer. This is where the Hyundai Palisade stands apart from many others in its class.
Many RVers prefer a more powerful truck as their tow vehicle. But, there are some good reasons to go with an SUV instead.
SUVs get better mileage, for one thing, and they're more comfortable because they ride smoother. They also offer a lot more space for cargo or passengers. And, they make it easier to get in and out of tight spaces, too.
Many SUVs just don't have what it takes for towing… But the Hyundai Palisade does! Let's dive into the details:
2020 Hyundai Palisade Overview & Towing Capacity
The three-row Palisade was launched in 2018 and quickly became a favorite. This SUV has a towing capacity of 5,000 pounds.
At 191 inches long, it compares generally in size to other big-selling crossovers such as the Honda Pilot, the Toyota Highlander and the Chevrolet Traverse.
The Hyundai Palisade is available in three different models, with a base MSRP of $31,975. It's rated for 19 mpg in the city and 26 on the highway.
Under the hood of the 2020 Hyundai is a direct-injected 3.8-liter GDI V6 engine that partners with an eight-speed automatic transmission to provide 291 horsepower and 262 lb-ft of torque.
What kind of power are we talking about? It's enough that you can zip along from 0 to 60 in about 7.4 seconds.
Can the Hyundai Palisade Tow an RV Trailer?
The power from that V6 is also sufficient to make the 2020 Hyundai Palisade a viable tow vehicle for an RV trailer.
Yes, it's definitely up to task of towing a trailer.
It's always a good idea to be cautious, though. When determining how much an RV trailer weighs, there are a few things to take into consideration.
A camper ends up weighing a lot more when it's fully loaded, so you'll have to know the weight of the trailer itself plus everything on board. Be sure you know how much a trailer hitch can support, too.
So it's a good idea to do some serious homework. You can cause serious damage to your engine or transmission if you overdo it, so always steer way clear of maximum levels.
Besides weight, other things that can put stress on a tow vehicle are things like road conditions, driving in hilly or mountainous terrain or having to fight heavy winds along the way.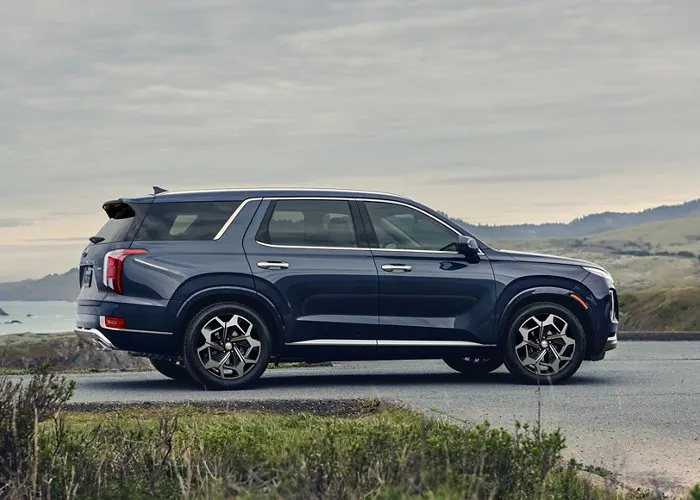 What Kind of RVs can the Hyundai Palisade Tow?
A lot of travel trailers are going to be way out of the Hyundai's league, but there are many that aren't too big.
Teardrop trailers will be no problem for the 2020 Hyundai Palisade, of course. Designed for just one or two people, they are extremely compact and usually weigh less than 2,000 lbs. You don't need an SUV to pull one of these tiny trailers – lots of people get by with a sedan.
For the Hyundai Palisade, pop-ups are another way to go, depending on their weight. They weigh less than other kinds of campers because their sides are made of canvas. They expand to provide more living space (usually for four to six people) and fold back down when they're not in use, so they become a tight little package that's fairly light and doesn't have as much wind resistance as taller trailers.
Though some pop-ups will prove to be too cumbersome, there are many out there that should fall safely within the towing limits of the 2020 Hyundai Palisade.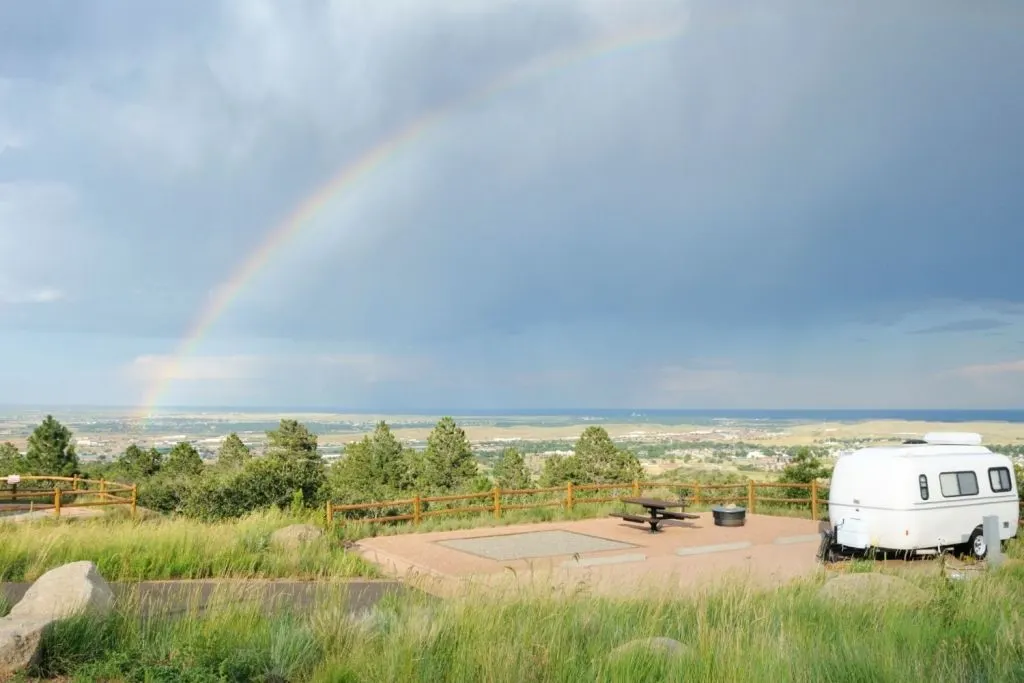 Towing an RV Trailer with a Hyundai Palisade: Yes, It Can Be Done!
Is it realistic to assign the Hyundai Palisade the important job of pulling a valuable RV trailer? With 5,000 lbs. of towing capacity, it certainly is – as long as you keep it within reason.
The Hyundai Palisade can be a terrific tow vehicle as long as you look at all the numbers closely and use a lot of common sense.
Discover the Best Free Camping Across the USA
To be honest with you, we hate paying for camping. There are so many free campsites in America (with complete privacy).
You should give it a try!
As a matter of fact, these free campsites are yours. Every time you pay federal taxes, you're contributing to these lands.
Become a FREE CAMPING INSIDER and join the 100,000 campers who love to score the best site!
We'll send you the 50 Best Free Campsites in the USA (one per state). Access the list by submitting your email below: