Can a Ford Escape Tow an RV Trailer?
People tow RVs with all kinds of vehicles. However, just because you see someone else doing it, doesn't mean it is a good idea.
Today we are going to review what the Ford Escape tow capabilities are. That way, you can make an informed decision on your RV purchase and decide for yourself if your Ford Escape can tow the trailer you've been eyeing.
Let's dive in.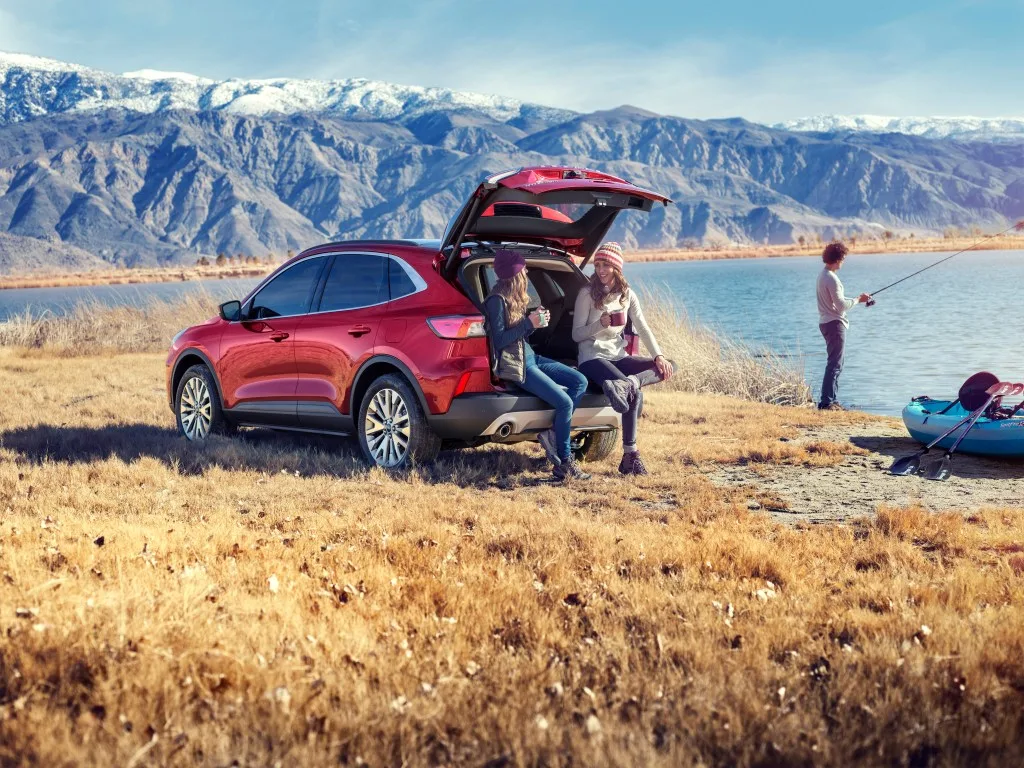 About the Ford Escape
The Ford Escape is a great mid-sized SUV. The 2021 model starts at an MSRP of $24,885. For the highest trim package, you'll be looking at a price tag of just over $34,000.
There are also 2 hybrid options in 2021. It is an amazing choice for people who care about fuel economy (which, don't we all?!). That's because the Ford Escape gets up to an impressive 44 mpg city and 37mpg highway. It also packs up to 250 hp and comes with a variety of engine choices, trim packages, and more.
The 2021Escape also offers some wonderful modern features including auto-adjusting cruise control, lane centering, and an onboard navigation system with points of interest included.
Definitely a great bonus for people like us who are always traveling!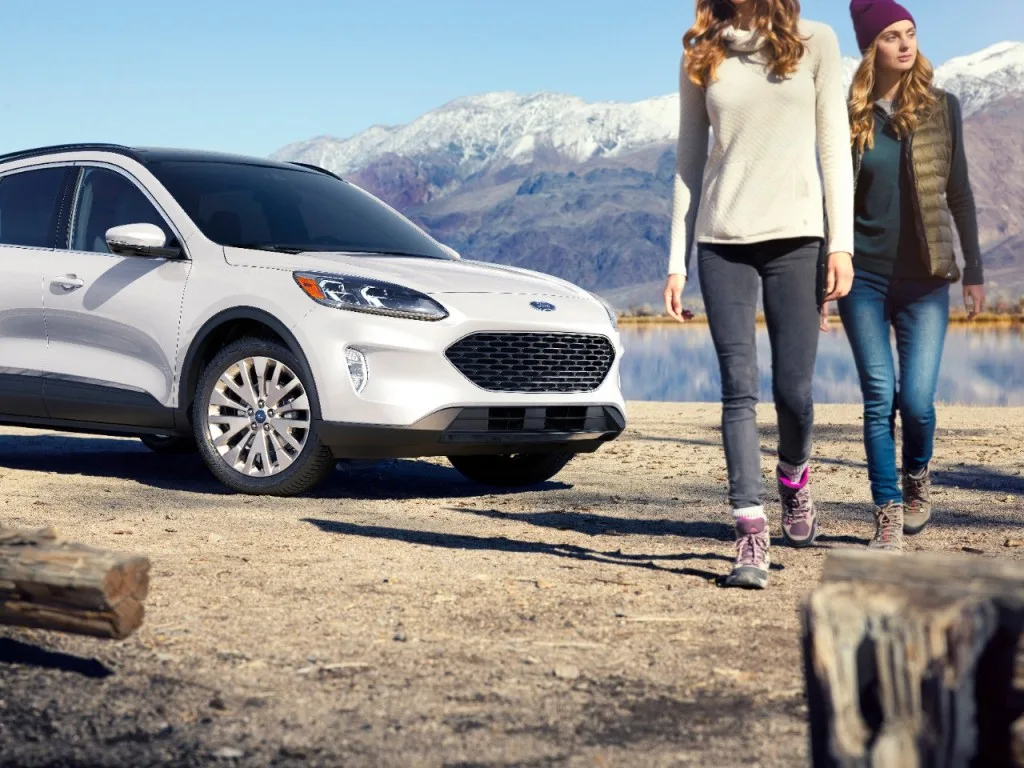 What is the Ford Escape Towing Capacity?
The towing capabilities vary depending on which model and trim package you buy. The range is between 1,500-3,500 pounds.
To get up to the 3,500-pound towing capacity, you'll want to get a model with a 2.0L engine with the Class II trailer package upgrade.
With these upgrades, you'll be looking at some of the best towing capabilities on the market for a vehicle of this size. The only other vehicle in its class that can match it is the 2021 Toyota Rav4.
Does the Ford Escape Have a Towing Package?
Yes! There is a towing package as an optional add-on for both the 2020 and 2021 models. The towing package improves the towing capacity to 3,500 pounds.
It includes a hitch receiver with a 4-pin trailer wiring harness. It features trailer sway control, which helps you maintain superior handling even with a trailer in tow.
If the system detects sway, it automatically adjusts to help you control your vehicle/trailer.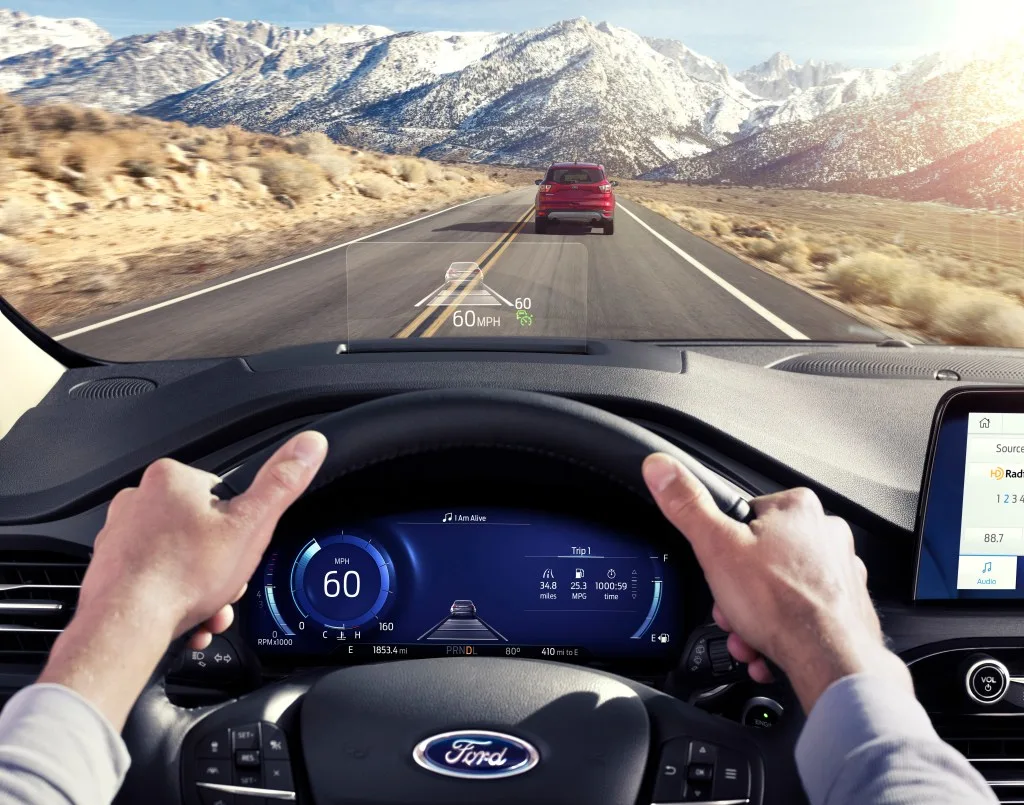 Can a Ford Escape Tow an RV?
Even without the upgraded trailer towing package, the Ford Escape can still tow an RV. The 2.5L models can tow up to 1,500 pounds, while the 1.5 L models can tow up to 2,000 pounds.
If you don't get the tow package, you'll be a lot more limited in which RVs you can tow.
Beefing up your Escape with the tow package gives you a TON more options so you don't have to make any sacrifices because of weight constraints.
Can a Ford Escape Hybrid Tow an RV?
If you opt for a hybrid Escape (either from 2020 or 2021), you'll enjoy all the same luxury for towing. In fact, the 2L Titanium hybrid model can also tow up to 3,500 pounds if equipped with the upgraded tow package.
With a hybrid model, this kind of power is practically unheard of.
What Kind of RV Trailers can the Ford Escape Tow?
There are several styles of lightweight travel trailers the Ford Escape can tow. We are assuming you're going to opt for the upgraded towing package if you are looking into towing an RV. So our max weight is 3,500 pounds.
The first option to tow with your Ford Escape or Ford Escape Hybrid is a pop-up trailer. Pop-up trailers save a lot on weight thanks to their canvas siding.
They also have a minimalist interior and don't have a lot of additional add-ons like a bathroom. Although pop-up campers sacrifice a lot in terms of luxury for an RV, they are lightweight. This means you can tow almost all of these trailers with a Ford Escape.
Pro Tip: Here are the 5 Best Pop Up Campers.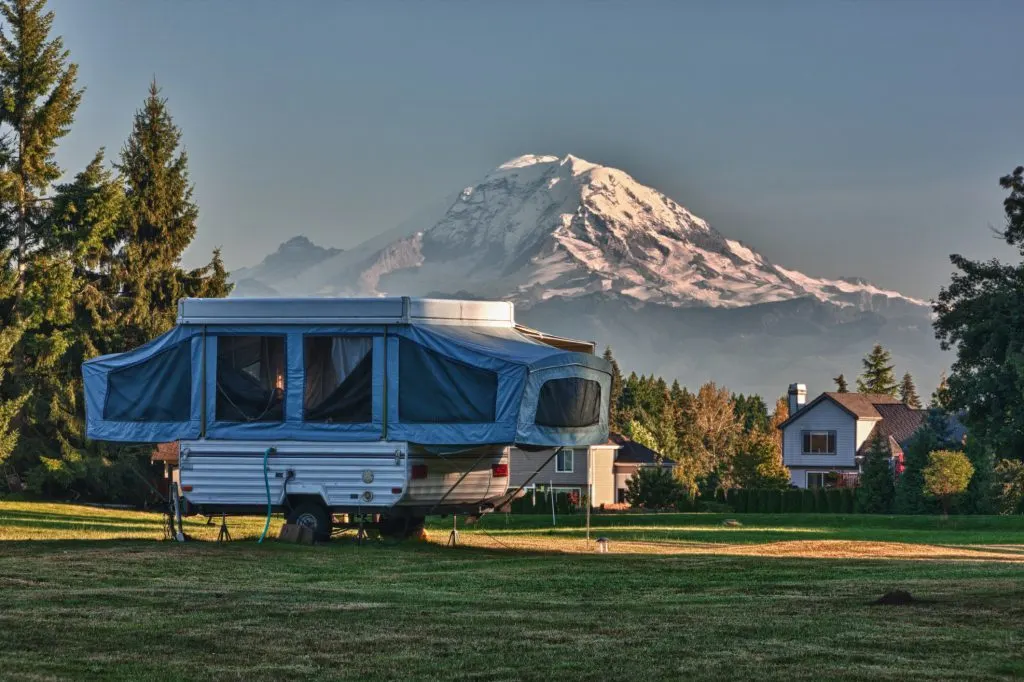 Next are teardrop trailers. You can easily spot this type of camper thanks to its distinctive shape; a teardrop. Although some teardrop campers weigh up to 4,000 pounds, many options are lighter, and you can tow them with a Ford Escape.
Many of these teardrop campers come with all the conveniences of an RV, but more compact.
Usually, you'll have a kitchen, bed, and possibly a bathroom. You can even get teardrop campers designed for off-grid camping.
Pro Tip: Here are the 5 Best Teardrop Campers.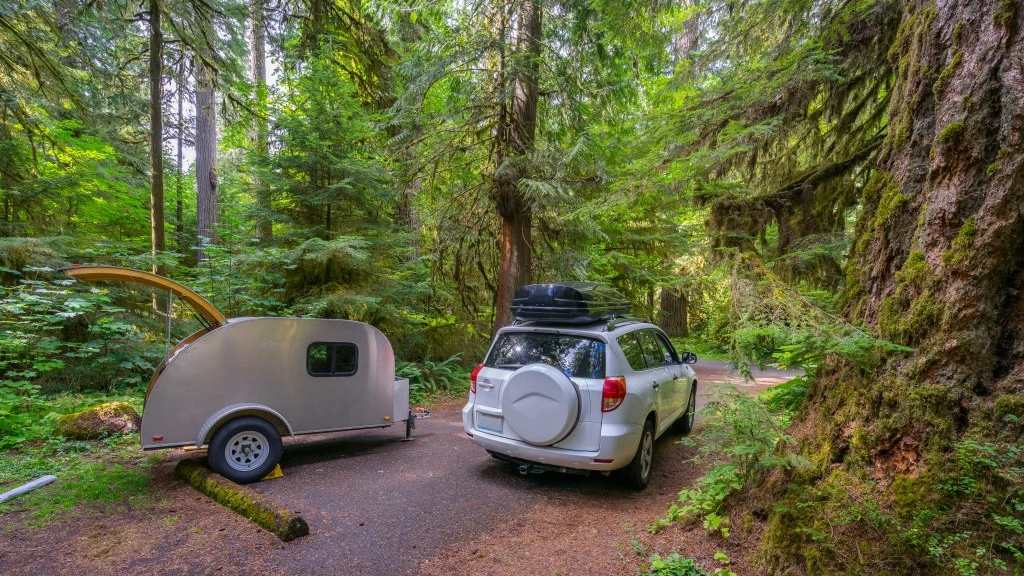 And last are lightweight travel trailers.
Given the advances in RV building and the lighter materials used in modern-day trailers, there are many travel trailers under 3,500 pounds. Just be cautious and make sure you remember these trailers could weigh more when loaded down with your stuff. Small travel trailers can be extremely luxurious and usually include a full kitchen, bathroom, bedroom, and somewhere to eat like a dinette or table. There may even be a small couch or some comfy chairs to sit on.
A lightweight travel trailer is one of the best options for towing with a Ford Escape. You can all the luxury while keeping things light.
Pro Tip: Here are the 5 Best Travel Trailer Brands.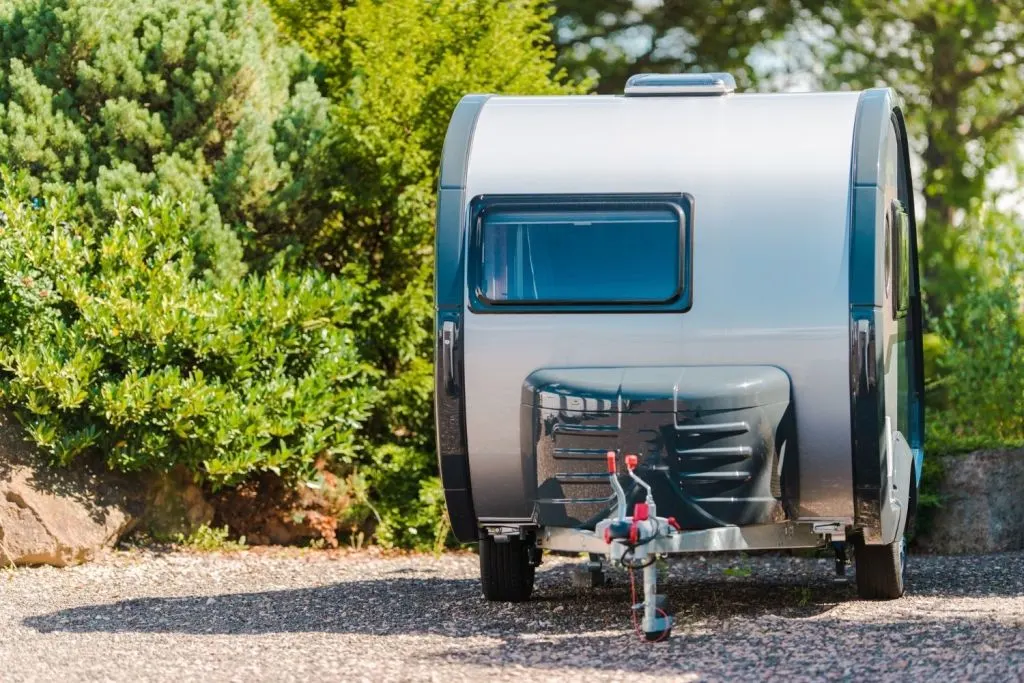 Towing with Ford Escape
The Ford Escape and Ford Escape Hybrid offer impressive towing capabilities, especially for a vehicle of its size. There are plenty of RV trailers you can tow with the Ford Escape with the upgraded tow package.
It really is a must-have if you're planning to RV. You'll be surprised at the Ford Escape tow possibilities and will have plenty of RVs to choose from!
Discover the Best Free Camping Across the USA
To be honest with you, we hate paying for camping. There are so many free campsites in America (with complete privacy).
You should give it a try!
As a matter of fact, these free campsites are yours. Every time you pay federal taxes, you're contributing to these lands.
Become a FREE CAMPING INSIDER and join the 100,000 campers who love to score the best site!
We'll send you the 50 Best Free Campsites in the USA (one per state). Access the list by submitting your email below: