Best To Worst: Key West RV Parks Ranked
Key West is the destination on many lips, especially in the winter.
When you get there, options abound for where to stay, but below we rank RV parks in Key West from best to worst.
You don't want to get caught unprepared, or at a Key West RV park that's all wrong for you. Let's dive in!
The Scoop on Key West
Key West is the southernmost city in Florida at the base of the Florida Keys.
It's at the end of Route 1, which starts in Fort Kent, Maine. With a population of around 25,000 in 5.59 square miles of land, It's known for the beautiful crystal blue water, snorkeling, and the nightlife.
Key West RV Parks from Best to Worst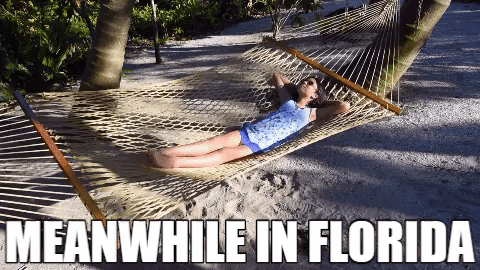 Bluewater Key RV Resort
Address: 2950 US Highway 1, Key West, FL 33040
Bluewater Key RV Resort has 81 sites, with many on the waterfront or with water views. It's about 14 miles from downtown of Key West. This is pure luxury with the perfect water of the Keys.
Since Bluewater Key RV Resort sits on a peninsula, almost all the sites are on the water. There's a dog park and a people park. If you stay there and fall in love, you can also buy a lot!
Pros:
The resort has great connectivity. This is a gated resort, meaning there is extra security for guests. Other pros of this RV resort include their incredible amenities.
Many sites have a tiki bar with a sink, small fridge and even a microwave.
Cons:
There is a seven-night minimum stay when making advanced reservations and the rates vary from $160 to $237 per night in the high season.
This park is pricey – but it is in Key West, after all!
Geiger Key RV Park
Address: 5 Geiger Road, Key West, FL 33040
Geiger Key RV Park has 36 sites, most with water views or access. Geiger Key also calls itself "the Backside of Paradise."
With a number of tours and activities for guests, the fun goes on and on at this park. Many of the watersites have tiki shades. Prices in season are $142 daily for a waterfront site and $165 per night for a premium waterfront site.
Pros:
You can park your boat in one of their boat slips for an extra $35 per day with discounts for weekly or monthly rentals.
This park has great wifi, and there is even a seafood restaurant right on site!
Cons:
The park states upfront that it's not child friendly. So if you have kids, Geiger Key RV Park is a no-go.
Boyd's Key West Campground
Address: 6401 Maloney Ave., Key West, FL 33040
Boyd's Campground has 263 sites. It has a heated pool with a poolside tiki hut. The pool is a great location to relax, swim, snack or retell stories from the day's adventures.
Rates for peak season, December to March, range from $73 per night for a primitive tent site to $187 for full hook up, RV, waterfront site. Rates are based on a party of two. In the winter months there are water aerobics classes, movie night and more.
Pros:
There is a place nearby to rent bikes with quick delivery, a perfect way to explore Key West.
This campground is well maintained with security, laundry facilities, and even a boat ramp.
Cons:
Like many Key West RV Parks, the price is limiting for some budgets.
Leo's Campground
Address: 5236 Suncrest Road, Key West, FL 33040
Leo's Campground is a family owned campground that has 29 sites close to downtown. They host various events, like happy hour, movie night and trivia.
If big chess or big Jenga are your things, there are sets right next to the water. Don't forget to try your hand at big Connect 4 or corn hole, all available to guests. Big rigs are welcome.
They welcome pets under 30 pounds. Rates in the high season start at $98 per night.
Pros:
Leo's Campground is a popular Key West RV Park. This facility is super clean!
Cons:
Like with many RV Parks, the wi-fi is spotty. They have hotspots in public areas for checking emails and social media. Also, Very few of the sites are right on the water.
El Mar RV Resort
Address: 6700 Maloney Ave., Key West, FL 33040
El Mar RV Resort is tiny, but nice with only 11 gravel sites. People return for the great views and water access.
Rates are $115 per night in season for one of the off-water sites and $125 in season on the water. There is a slower pace at this resort. Many use it as a jumping off place for their visit to Key West.
Pros:
There's a very intimate setting with only a few sites and there is water access right off the resort. El Mar RV Resort provides cable TV and wifi.
Cons:
There's no bathhouse or laundry facilities, so having a self-contained rig is essential for a stay here. This park has a minimum stay of 5 nights.
Also, there are other restrictions at this park, like: only commercially manufactured RVs at least 30′ long are allowed.
No tents, vans, pop-ups, or truck campers. Pets are allowed only if they are under 25lbs, and can't be left alone.
Any Key West RV Park is a Good RV Park
Whatever you like or want in a campground is a personal choice. The big "key" here is that you are super close to Key West and its excitement, warmth and fun.
Each Key West RV park has its own personality and amenities. However, as it is in the Keys, the sunrises and sunsets make any stay memorable.
Discover the Best Free Camping Across the USA
To be honest with you, we hate paying for camping. There are so many free campsites in America (with complete privacy).
You should give it a try!
As a matter of fact, these free campsites are yours. Every time you pay federal taxes, you're contributing to these lands.
Become a FREE CAMPING INSIDER and join the 100,000 campers who love to score the best site!
We'll send you the 50 Best Free Campsites in the USA (one per state). Access the list by submitting your email below: