The Pacific Coast Highway Road Trip Guide
The Pacific Coast Highway is one of the most epic road trips there is. The journey combines a beautiful shoreline with a rugged landscape.
If the Pacific Coast Highway is not yet on your bucket list, it needs to be.
Let's jump in!
Where Is the Pacific Coast Highway?
The Pacific Coast Highway is exactly where you'd expect it to be, along the Pacific Ocean. In fact, it spans almost the entire length of California and is part of California State Route 1.
Where Does the Pacific Coast Highway Start and End?
The Pacific Coast Highway of everyone's dreams starts in southern California, south of San Juan Capistrano at Interstate 5. This is located in Orange County, just slightly south of Los Angeles. The highway comes to an end 450 miles later after running north through San Francisco.
The final point is at U.S. 101 in Leggett, about 180 miles north of San Francisco.
How Long Does It Take to Drive The Entire Pacific Coast Highway?
To drive the iconic Pacific Coast Highway from Los Angeles to San Francisco, you'll cover approximately 460 miles equating to around nine hours of drive time.
This route isn't one to take when you're looking to get to your destination, though. Driving this route is certainly all about the journey. As a matter of fact, it's highly suggested that you take two to three days to soak it all in.
Drive slow, make lots of stops, and enjoy the journey.
What's the Best Time of Year for a Pacific Coast Highway Road Trip?
The best time of year to drive the highway as far as the weather's concerned is summer and early fall. You'll have great temperatures and beautiful blue skies. However, as with most travel destinations, great weather equates to higher crowds. If you can hold off until late September when school is back in session, you'll still have nice weather but fewer crowds.
Best Hikes Near the Pacific Coast Highway
Regardless of when you visit, don't just enjoy the coastal drive from behind the steering wheel. There are numerous locations to pull off and enjoy the view. For those feeling even more adventurous, you can access some great hikes right from the highway.
Escondido Falls
Escondido Falls is a perfect hike for all skill levels. This 3.7-mile out and back trail near Malibu is easily accessed from the Pacific Coast Highway. Hikers will enjoy two waterfalls on this hike. There's an elevation gain of 657 feet, but most hikers agree that it's an easy trail. Leashed dogs are allowed on this hike, and it's open year-round.
Hiker reviews warn of ticks being plentiful in the area, so be sure to take precautions to reduce problems associated with ticks.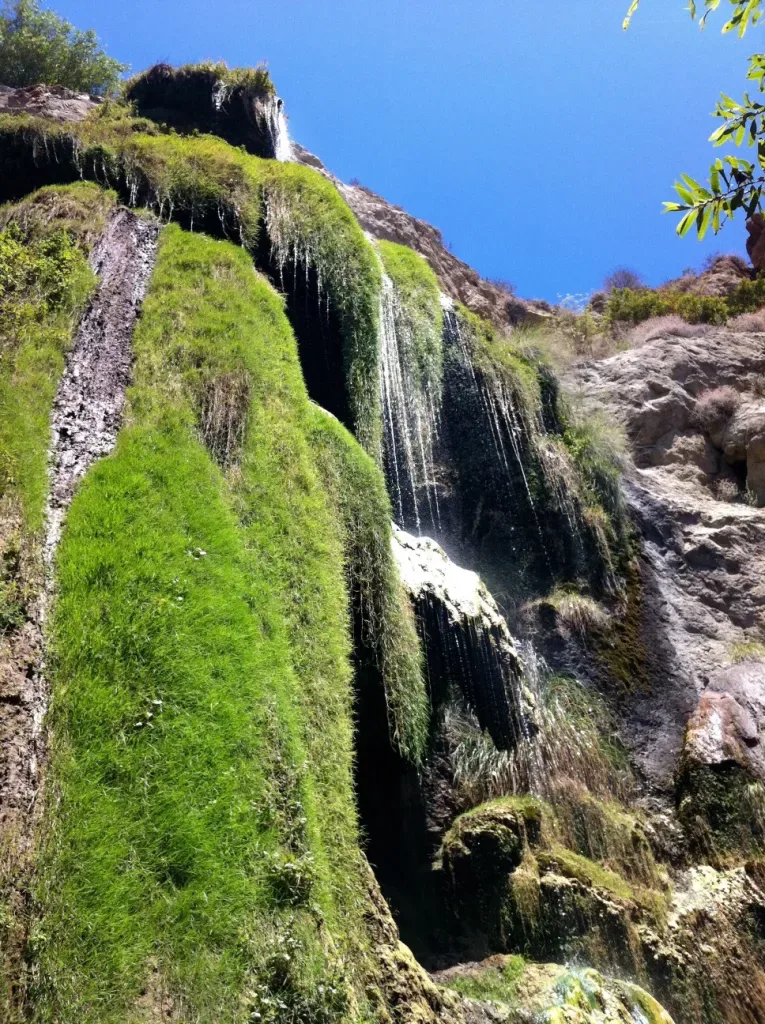 Ewoldsen Trail
Ewoldsen Trail is located within the Julia Pfeiffer Burns State Park and is close to the Big Sur area of the Pacific Coast Highway. You certainly won't forget this 5.8-mile loop's fantastic coastline views. The trail is rated as difficult with an almost 2,000-foot elevation gain and is best done from April to September.
Sometimes the park closes the trail due to wildfires and downed trees, so be sure to check the park's website before planning your trek.
Best Campgrounds Near the Pacific Coast Highway
You can drive the Pacific Coast Highway in one day, but we don't recommend it. This is surely one of those road trips that's best done slowly, taking the time to explore. Indeed, one way to increase your enjoyment of the drive is to stay at campgrounds along the way.
Kirk Creek Campground
Kirk Creek Campground has you camping within walking distance of a rocky shoreline. Those looking for a sandy beach will only need to travel about five miles to enjoy one of the best beaches in the area. Moreover, it's an excellent spot for those looking to fish and hike.
This campground offers a dry camping experience for both tent and RV campers. There are vault toilets located throughout the campground, and each campsite comes standard with a table and fire ring. Bears and mountain lions are located in this region, so campers should be mindful of the wildlife. There's an ocean view from each site! Enjoy your morning cup of coffee and step out to the beautiful coastal views as you prepare for your day.
Malibu Beach RV Park
For those looking for full hook-ups on the Pacific Coast Highway, Malibu Beach RV Park is the place to be. Located in Malibu, California, campers will find themselves only minutes from everything they need. The park itself offers many amenities such as a convenience store and laundry facilities.
If you pay a little extra for an ocean view, you'll enjoy watching the sunset from the comfort of your spot. Each site has electricity, water, and sewer hookups. In addition, RV campers can enjoy propane fires in their space (fire pits not provided).
Is a Pacific Coast Highway Road Trip Worth It?
Driving the Pacific Coast Highway is a journey all of its own and something everyone should do at one point. The journey is the destination because the views alone make the drive worth it. There's certainly something magical about this rugged coast. When you reach the end, you'll surely want to turn around and do the drive again in the other direction.
Discover the Best Free Camping Across the USA
To be honest with you, we hate paying for camping. There are so many free campsites in America (with complete privacy).
You should give it a try!
As a matter of fact, these free campsites are yours. Every time you pay federal taxes, you're contributing to these lands.
Become a FREE CAMPING INSIDER and join the 100,000 campers that love to score the best site!
We'll send you the 50 Best Free Campsites in the USA (one per state). Access the list by submitting your email below: