Surviving An Overcrowded RV Summer, "Boondocking May Be Your Best Option"
If you've been wanting to try boondocking, summer 2021 is your chance. In fact, it might be your best (or only) option.
This summer is shaping up to be a record-setting summer for RV travel, which means campground bookings will be harder to find and more expensive.
Here's why we think boondocking will be the best camping option this summer and how you can get started.
What Is Boondocking?
Boondocking is dry-camping (camping without hookups or amenities) on public lands. Public lands can be found in national forests, on BLM land, and city parks. Best of all, boondocking is usually free.
Many boondocking sites are on very remote and beautiful pieces of land. But, you can also find it near National Parks and within city limits.
It is entirely possible to have the whole area to yourself!
Each boondocking site has its own stay length, but campers can generally expect to camp in one spot for up to 14 days at a time.
Since there are no amenities at boondocking campsites, RVs need to be self-contained. A self-contained RV is an RV that can hold fresh and wastewater, produce power, and leave no trash or waste behind.
Why Summer 2021 Looks To Be One Of The Busiest Yet
2020 changed the travel industry and the way many people are traveling. More people have taken to the roads in RVs and campervans than ever before.
The summer of 2020 was a scary time for people nationwide, with shutdowns, travel restrictions, and campgrounds closing. But 2021 is looking better than ever. While international and plane travel is still tricky, RVing isn't!
Cherie from Grateful Glamper, a popular RV YouTube channel, says, "We've seen a huge increase in campgrounds filling up quickly. So much so, that we made most of our reservations 6 months in advance."
If you still haven't made campground reservations, you may be up a creek.
The Benefits of Boondocking Over Campgrounds
Campground overcrowding has been a growing concern for many years, and the popularity of RVing has only amplified the issue.
With this upcoming summer looking to be the busiest one yet, it's the perfect time to start learning how to boondock.
Popular boondocking sites can fill up quickly, but the good news is that there are millions of acres of public land for free camping. All you have to do is find it (we'll tell you how a little bit further down).
Boondocking for extended periods takes practice and some specialized gear, but it all pays for itself quickly.
Pro Tip: We think an RV cell booster is one of the most essential pieces of off-grid gear. It can keep you connected, even in the boonies.
Where Do You Find Boondocking Sites?
There are many websites and apps that can help you find great boondocking sites. Here's what we recommend:
Campendium
Campendium is a website and iOS app that features free and paid campgrounds all over. This resource is user-generated and has filters to search by free, paid, BLM, national forest land, and cell service.
We created this step by step tutorial about how to use Campendium.
Local Forest Service Websites
If you're near a national forest, grassland, or wetland, head to their website and look for dispersed camping opportunities.
Most times, you will be able to find a map that highlights camping areas. If you have trouble navigating the website, give the local ranger station a call, and they will point you in the right direction!
Here's the best kept secret, almost every National Park is surrounded by National Forest land. This means, if the established campgrounds are booking in a National Park, you should still be able to find nearby boondocking.
iOverlander
A popular campsite repository for the overlanding community, iOverlander is an excellent resource for finding free and low-cost campsites. iOverlander has filters and features for any kind of campsite or amenity you could look for, including potable water, dump stations, showers, and more.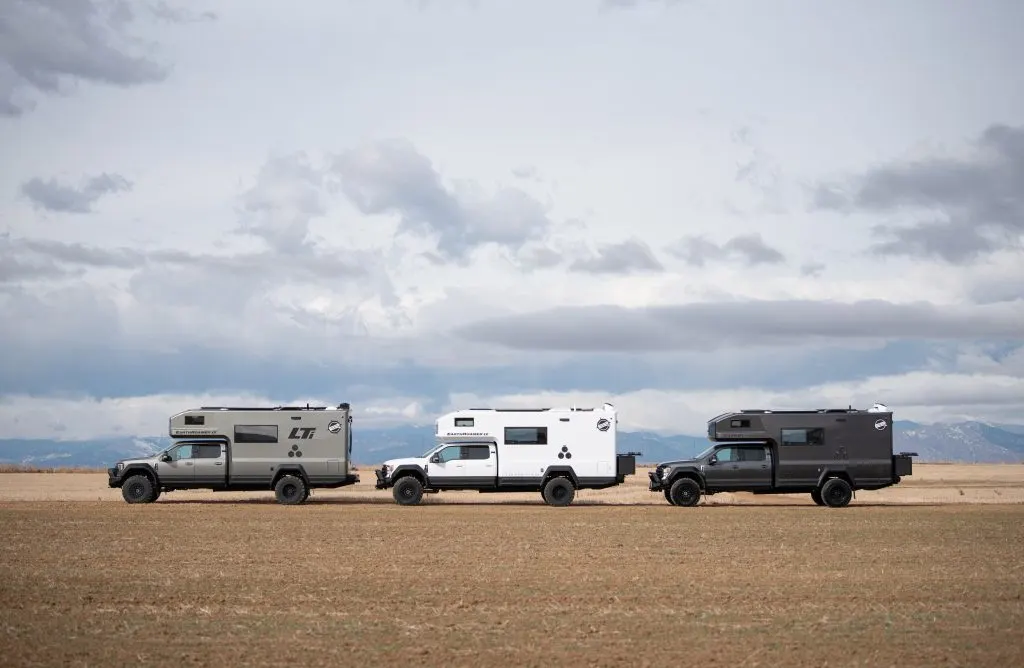 FreeCampsites.Net
FreeCampsites is a well-loved resource for free campsites all over the country. This website is frequently used by car and tent campers, so be sure to read the campsite reviews and details before deciding to head out there. Some campsites are for tents only or in tight mountain areas. But many are great for any size RV (just make sure to read reviews).
Tips For Boondocking Like A Pro
Like we stated earlier, boondocking takes practice and gear. You might not love it after your first try, but we promise it gets better.
David Garcia from Out Doing Stuff recommends, "To find a decent boondocking spot, search at least 2 weeks in advance (more for in-demand locations). Hit up Campendium, The Dyrt, and iOverlander for your best bet at a free ride."
Searching a few weeks in advance will give you more time to understand the nuances of each potential boondocking spot. You can get a good grasp of accessibility, cell connectivity, and nearby services. If you wait until day-of, it'll be hard to identify the nuances.
Garcia adds, "For a unique stay, although it might not be completely free, check out Boondockers Welcome, Harvest Hosts, and Hipcamp. We've found these to be a one of a kind experience likely to be available last minute."
We agree, especially with Harvest Hosts. It's free camping at vineyards and breweries (for a small yearly membership).
Here are our top tips for boondocking like a pro.
Conserve Your Water
The first and most important tip is to conserve your water. This goes for your freshwater as well as your wastewater storage!
Your gray tank will likely fill up faster than your black tank, and it will probably fill up before you run out of freshwater.
Practice taking short showers or sponge baths (or showering at gyms or truck stops), and learn to conserve water when you do your dishes. Doing dishes with a trickle of water keeps things clean and keeps space in your gray tank!
When your tank is full, you have to break camp to go dump. Dumping is time-consuming and can cause you to lose a great spot, so conserving water and tank space as long as possible is very important.
Pro Tip: Bring along a portable water storage bladder. These heavy duty containers, are collapsible and easy to transport.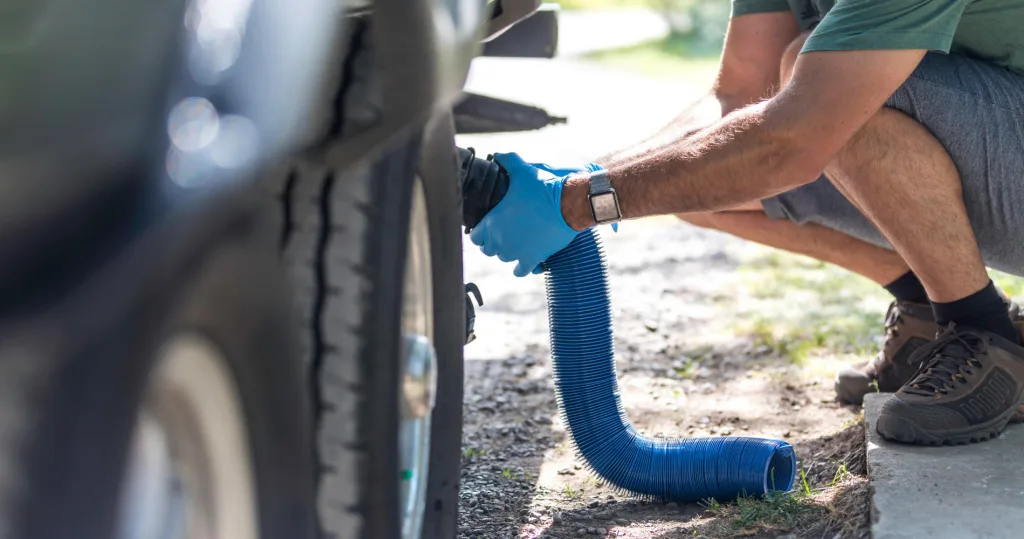 Use Solar Power
Your RV has house batteries that keep the lights and appliances running when you're not connected to shore power. But if you drain your batteries or overuse them, you can damage them to the point of needing to replace them.
Using a generator can help charge your batteries when boondocking, but it is loud, inconvenient, and costs money to keep fuel in the tank.
Solar power is the preferred choice of pro boondockers. Solar power is clean, quiet, efficient, and works all the time. It's an investment upfront, but this is an investment that pays off in spades.
Keep Your Trash To A Minimum
Always leave a boondocking site better than you found it. Never leave litter or trash, not even food scraps. Have a plan and a system for dealing with your solid waste. Also, take all your trash back out with you!
Is Boondocking in 2021 Worth It?
Not only is boondocking worth it in 2021, but it might also be your best or only option!
Nothing beats free (or cheap) camping and the privacy that comes with finding your own remote campsite on our nation's beautiful public lands.
Boondocking takes practice, but each experience will teach you more about what you need and don't need.
If you've been wanting to try boondocking but hold back out of fear, now is your chance! Get out there and try it; you'll be glad you did.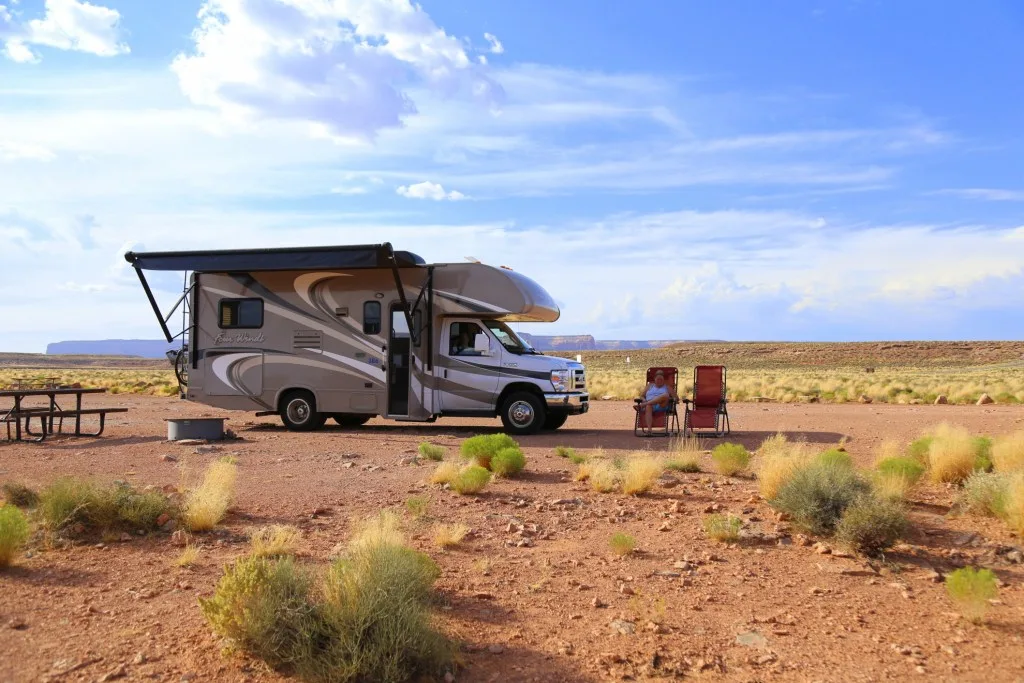 Discover the Best Free Camping Across the USA
To be honest with you, we hate paying for camping. There are so many free campsites in America (with complete privacy).
You should give it a try!
As a matter of fact, these free campsites are yours. Every time you pay federal taxes, you're contributing to these lands.
Become a FREE CAMPING INSIDER and join the 100,000 campers who love to score the best site!
We'll send you the 50 Best Free Campsites in the USA (one per state). Access the list by submitting your email below: