Why Every (Diesel) RVer Needs the TSD Fuel Card
Driving a diesel RV can stretch your budget, but the TSD Fuel Card can save you hundreds of dollars on your next RV excursion.
One of the most expensive parts of RVing is fuel. And for those RVs that use diesel fuel, the price tag is usually even higher.
But, the TSD Fuel Card allows diesel RV drivers to take advantage of trucking gas prices.
Let's see how.
What Is the TSD Fuel Card?
The EFS fuel card created by TSD Logistics Trucking Company lets truckers with diesel engines save up to 50 cents per gallon. The company realized that the more diesel fuel they purchased, the lower the bulk price.
But they only had 100 trucks in their fleet. Rather than purchasing more trucks, they opened up their savings to diesel RV owners.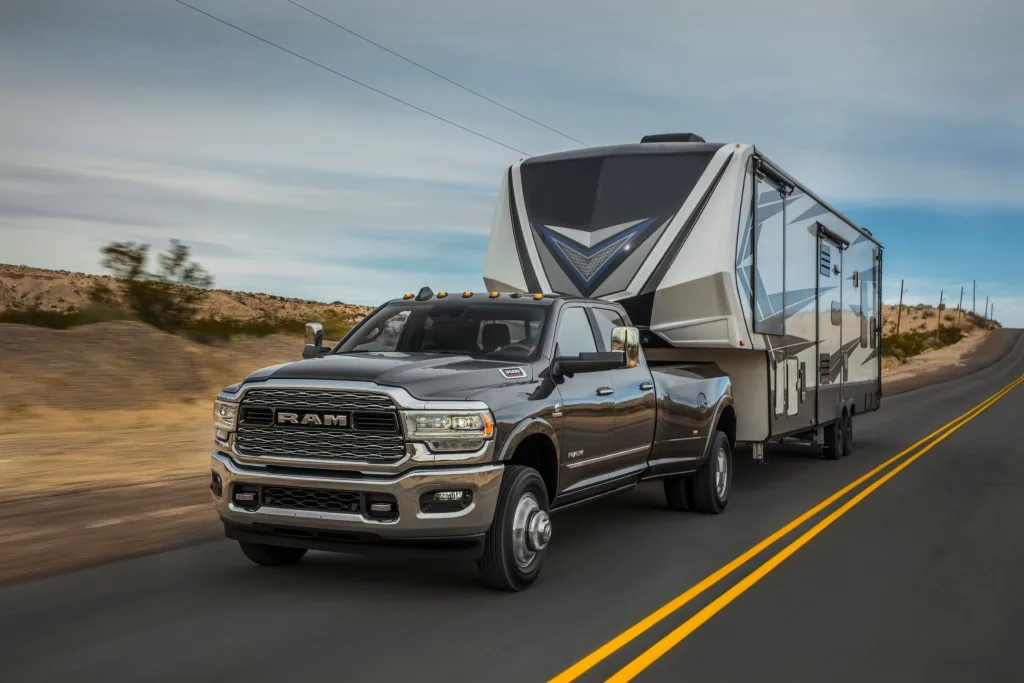 How Does the TSD Fuel Program Work?
Once you apply through their website, TSD Logistics will issue you an EFS card you can use at any truck stop that sells diesel fuel in separate trucking lanes. When using the card, you'll receive 90% of the negotiated discount that TSD Trucking gets on their diesel fuel purchases. In other words, you're paying 10% more than TSD pays for the fuel.
For example, if fuel costs $3.00 per gallon and TSD gets a discounted rate of $2.50 per gallon, you'll pay $2.55 per gallon. There's also a 65-cent fee per transaction. Your EFS card connects to your bank account, so the transaction will show up in three to five business days.
Is it Only for Diesel Fuel?
As of now, it's only for diesel fuel. But TSD says they're working on a gas discount program.
What If You Have a Gasoline RV?
If you don't have a diesel RV, you'll miss out on TSD fuel card discounts. But there are other ways to save money on unleaded fuel.
Check out GasBuddy's website, where you can apply for a free membership. You'll receive a GasBuddy card you can use at any of more than 150,000 gas stations in North America. You can automatically save 5 cents per gallon at participating gas stations. Then download the GasBuddy app to discover special savings of up to 25 cents per gallon. GasBuddy can also help you find the cheapest nearby gas.
Local large grocery chains may also offer fuel discounts. If you accumulate points with those stores, you can use the points to save money on fuel.
How Do You Sign Up for the Fuel Program?
Go to the TSD Logistics website to apply for the fuel card program. Once you receive an EFS card, download the TSD Open Roads app, available for iPhone and Android. Then create an account with a PIN you can use at the pump.
Does it Cost Anything?
TSD Logistics doesn't charge anything for an EFS card. So your application is free. However, each transaction incurs a 65-cent fee. This gets subtracted from your overall savings at the pump. But even with the transaction fee, you should enjoy a heavy discount.
How to Use the TSD Fuel Card and App
Apply for the program through the TSD Logistics website. They will request your social security number, a bank account number, and a routing number. You'll get your card in the mail. Then you can download the TSD Open Roads app to find participating truck stops and travel centers.
You must use the commercial truck lanes to pump your diesel fuel. Insert the EFS card into the pump. In three to five days, the charge will hit your bank account. You can track your savings on the Open Roads app, as well as through an app called EFS. It's as easy as that.
The TSD Fuel Card Saves
If you're worried about fluctuating fuel prices and keeping to a budget, this program could save you a lot of time, effort, and money. Use the app to locate the diesel fuel station of your choice quickly, pull out your EFS card, and fill up. It's that easy. How do you save money on fuel?
Discover the Best Free Camping Across the USA
To be honest with you, we hate paying for camping. There are so many free campsites in America (with complete privacy).
You should give it a try!
As a matter of fact, these free campsites are yours. Every time you pay federal taxes, you're contributing to these lands.
Become a FREE CAMPING INSIDER and join the 100,000 campers who love to score the best site!
We'll send you the 50 Best Free Campsites in the USA (one per state). Access the list by submitting your email below: