What Is the Trans-America Trail?
The Trans-America Trail passes through 17 states as it stretches from shore to shore. It's like the ultimate off-the-beaten-path tour of America.
From the Pacific Ocean through the Rocky Mountains and Western Plains to the Appalachians and the Atlantic, you'll travel back roads and byways the entire trip.
Let's explore!
What is the Trans-America Trail?
You can thank Sam Correro, an off-road motorcycle enthusiast, for leading the way. Correro set out initially in 1984 to create a cross-country route that almost completely bypassed concrete and asphalt. It took him years to map out the Trans-America Trail (sometimes referred to as TAT), and it continues to evolve.
The assemblage of lesser-known pathways includes mostly dirt and gravel farm roads, forest trails, and even old railroad grades.
You won't find this transcontinental route on conventional maps, and no street signs are pointing the way. Instead, riders rely on GPS coordinates and maps they can download themselves that offer turn-by-turn directions. Though initially intended for east-to-west navigation, you can go in either direction. In fact, you can start at any point on the trail.
Many of the stretches are remote, but they're never too far from civilization. This is so travelers won't have to rough it too much if they don't want to.
The roads stay fairly close to opportunities for food, lodging, supplies, and the like. As a matter of fact, the official TAT site has a list of volunteers to help with repairs or give you a place to sleep along the way.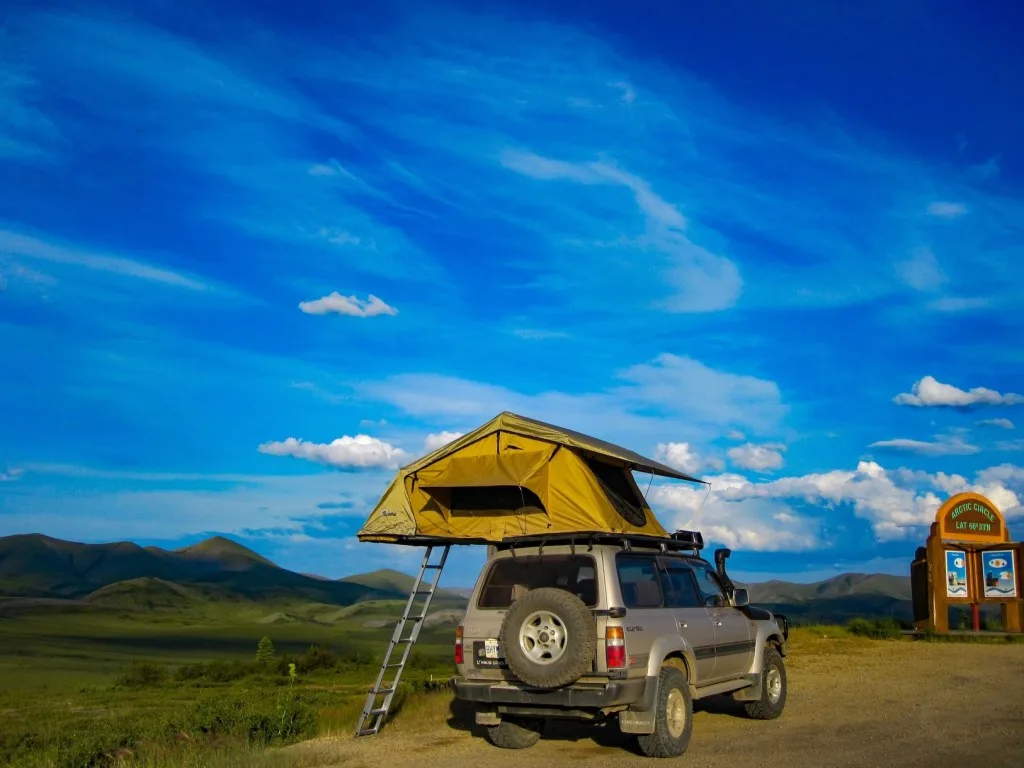 What Is Overlanding?
With its variety of scenic landscapes, the Trans-America Trail plays an important role in "overlanding" in the United States. Overlanders are outdoors enthusiasts who love exploring remote areas in their own vehicles. They also have a big emphasis on self-reliance.
Initially, the name came from an Aussie term for driving livestock to market for long distances. Overlanding is popular around the world, but these days it's mostly as recreation rather than work.
Overlanders use many different types of vehicles. Most of them are mostly stock 4×4 vehicles with high clearance, but you'll see cars and motorcycles out there, too.
In addition, many overlanders trick out their vehicles with creature comforts like roof-top tents and small fridges and stoves.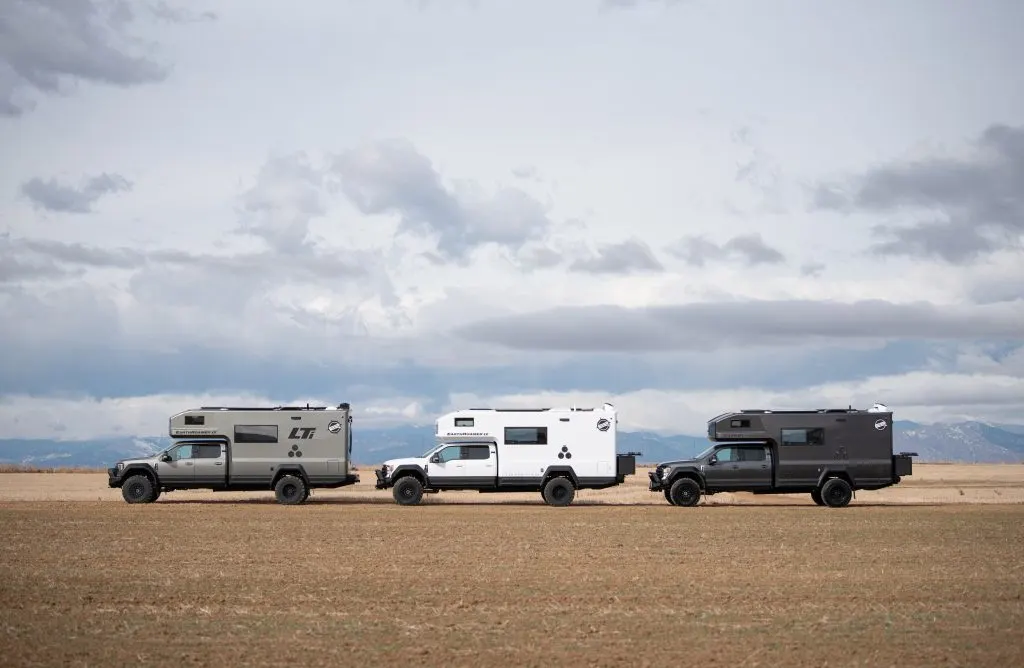 Overlanding the Trans-America Trail
You can see why the Trans-America Trail is so popular with overlanders. It has nothing to do with racing, and it's not even about any particular destination. It's certainly about enjoying the ride – no matter what kind of vehicle you're in or on.
There's really no such thing as a typical TAT rider. They come from all walks of life, and many like to cover around 200 miles a day. But much of the appeal is that you can set your own comfortable pace through the scenic backcountry.
Traveling the Trans-America Trail by Bike
Many bicyclists head down the trail, too, mostly on rugged bikes designed for off-road riding. Things can get confusing, however.
There's a separate trail by the same name, established in 1973 by the Adventure Cycling Association, that's a network of paved roadways. This other route includes highways and neighborhood streets from Astoria, Oregon, to Yorktown, Virginia.
Spurs of the Trans-America Trail
The Trans-America Trail doesn't simply crisscross the country in a straight line. It meanders a bit as it winds through most of the regions of the U.S. except the Northeast. There are three major side routes, which are called spurs.
Shadow of the Rockies
This side route starts just east of El Paso before heading northward through New Mexico and into Colorado. It's by far the highest spur in terms of elevation. In fact, part of the Shadow of the Rockies route includes one of the highest mountain roads in Colorado.
Atlantic Ocean
This is the shortest of the three spurs. It runs 469 miles from Burnsville, Virginia, to the Atlantic Ocean's outer banks at Nags Head, North Carolina. The first half is paved roads in a densely populated area but gives way to wide open countryside.
Pacific Ocean
This connector route extends from Emmett, Idaho, to Port Orford on the Oregon coast. It's a very remote section of the Trans-America Trail and is its westernmost spur. Points of interest include the majestic timberlands of several different national forests.
Where to Get More Information about the Trans-America Trail
To find out more about this fantastic coast-to-coast route, go to the trail's official website. You can also learn about Sam Correro, the trail's originator. His site includes information about navigating the trail, and you can obtain those regularly updated maps we mentioned earlier.
Pro Tip: Visiting the Trans-America Trail's website is the best way to start planning your trip.
Explore the Country on the Trans-America Trail
Are you seeking the roads less traveled? If you want adventure and aren't afraid of a challenge, the Trans-America Trail is already mapped out for you. It's an amazing opportunity to see parts of America you've never seen before.
And as long as you're not in a hurry, it's a great way to avoid traffic!
Discover the Best Free Camping Across the USA
To be honest with you, we hate paying for camping. There are so many free campsites in America (with complete privacy).
You should give it a try!
As a matter of fact, these free campsites are yours. Every time you pay federal taxes, you're contributing to these lands.
Become a FREE CAMPING INSIDER and join the 100,000 campers that love to score the best site!
We'll send you the 50 Best Free Campsites in the USA (one per state). Access the list by submitting your email below: