Can You Live in an RV Park All Year Long?
Many RVers jump into the lifestyle to travel, but that isn't always the case. In fact, many people need to live in an RV park year-round.
If you're stationary, what options do you have? Today we're going to take a look at living in an RV park all year long.
Let's dig in!
Can You Live in an RV Park All Year Long?
To put it simply, yes, you can live in an RV park all year. While there are often ordinances that restrict people from living in their RV (even on their own property), RV parks are usually exempt.
Some people live 100% of the time in their RVs at the site, while others choose to come and go, using it as a vacation home of sorts.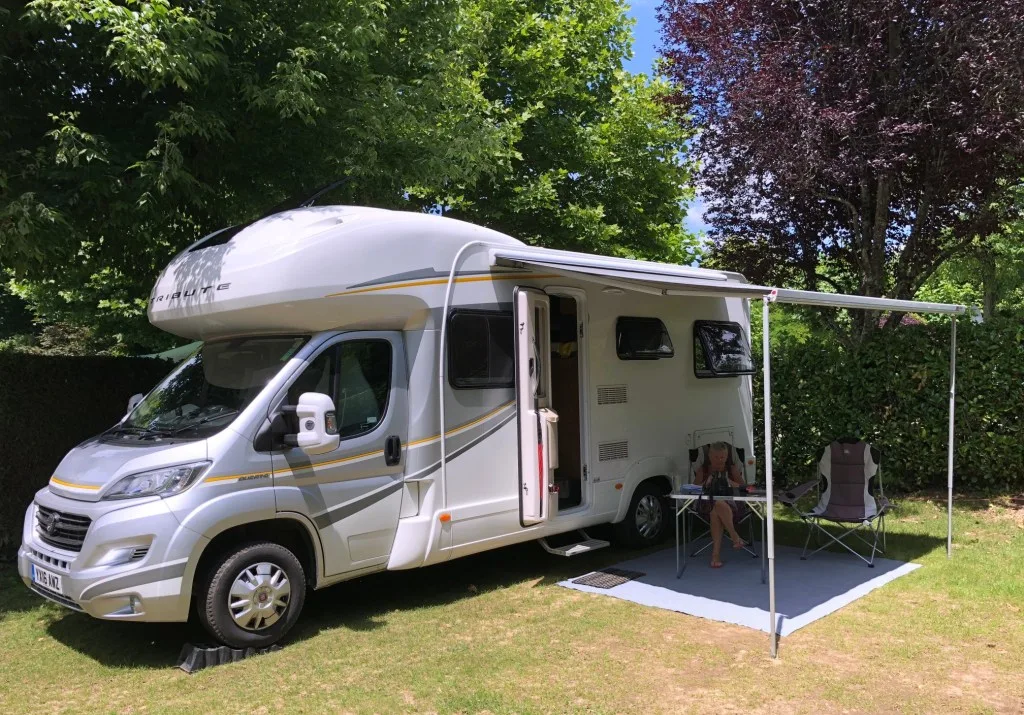 What Is a Long-Term RV Park?
A long-term RV park is an RV park that allows year-round occupancy. Many of these parks reserve a percentage of sites for long-term use, with the rest dedicated to transient use. Some RV parks may even allow you to purchase a site.
How to Find Long-Term RV Parks Near You
Ultimately, the best way to find out if an RV park allows long-term, live-in use is by giving them a call. It's also common for RV parks to list their rates and length of stay options on their websites.
If you don't have a specific park in mind, you can use websites such as Campendium to see which parks exist in the area.
Benefits of Staying in an RV Park All Year Long
Even if work or life situations don't require you to be stationary in an RV park, there are many benefits to doing so. Check out some of the pros of making use of a long-term RV park.
Discounted Rates = Saving Money
Almost always, longevity in a park equates to savings. RV park fees can add up very quickly at a nightly rate. Monthly and even yearly rates tend to come at a fraction of the price.
All the Amenities
RV parks can come with some great amenities if you choose the right one. Many RV parks offer laundry, a game room, a pool, and even a gym.
Using these facilities can help you further save by reducing those costs compared to paying for them separately. Some RV parks even offer activities such as putt-putt golf and boating.
Cheaper than Renting or Owning a House
Rent for living at an RV park can cost less than rent or a mortgage. If you get lucky, utilities may even come included with your rent. Throw in no yard upkeep or HOA fees, and you'll be surprised at how much you're saving.
Move to a New Site or Park if You Want
Unless you've signed a lease, if you have neighbors you don't vibe with or don't love your location, you can switch sites. Changing sites is great for those who like the park they're at but need a change of scenery from time to time.
Of course, for those who want to change parks completely, that's an option as well.
If you're unsure if you'd like to remain at a park long-term, it could be beneficial to give it a trial run before committing.
How to Make the Most out of Stationary RV Life
Whether you're living long-term at an RV park by choice or out of necessity, there are ways to make the most of it. Here are a few tips to get you settled into stationary RV life.
Create an Outdoor Living Space
Even the largest of RVs can feel small. It can be easy to feel trapped if you're spending a lot of time in the RV. Creating a cozy and functional outdoor area can double your space. Check with your park for restrictions, but you can often build a small deck leading up to your entrance.
Add some fun lighting and outdoor furniture, and you're all set!
Maximize Storage in Your RV
A cluttered space can lead to unnecessary stress. If you're sitting still, you don't have to worry about bringing in slides and subjecting your belongings to traveling down an interstate. Storage bins and containers can help keep things organized and out of sight.
It'll take a while to find what works for you, but you'll breathe much easier when you do.
Collect Experiences and Memories, Not Things
Having a small space restricts how much junk you can accumulate. There are only so many places to stash things. Tiny living can push you to work on collecting memories versus things. Also, less "stuff" sitting around means less cleaning.
Is Stationary RV Living Worth It?
If you're outpriced in your area but need to stay put due to family or a career, stationary RV park living can be a great choice. If you don't do well with small spaces or sitting still for very long, a house might be the better option.
Many people also choose to live stationary temporarily while they use the savings to prepare for travel. Would having a long-term spot at a local RV park be beneficial for your situation?
Discover the Best Free Camping Across the USA
To be honest with you, we hate paying for camping. There are so many free campsites in America (with complete privacy).
You should give it a try!
As a matter of fact, these free campsites are yours. Every time you pay federal taxes, you're contributing to these lands.
Become a FREE CAMPING INSIDER and join the 100,000 campers who love to score the best site!
We'll send you the 50 Best Free Campsites in the USA (one per state). Access the list by submitting your email below: