The Rutherford Beach Road Trip Guide
Rutherford Beach, Louisiana, provides a unique boondocking opportunity – camping right on the beach.
Pitching a tent or rolling your RV next to the Gulf of Mexico is something everyone should do at least once. And that makes Rutherford Beach exactly what you need for your next getaway.
Let's take a look!
Where Is Rutherford Beach?
Rutherford Beach is along the Gulf Of Mexico in Creole, Louisiana, approximately 45 minutes south of Lake Charles. You can easily access Rutherford Beach from the Gulf Beach Highway.
About Rutherford Beach
Rutherford Beach is a unique mix of the salty gulf waters and the Mermentau River. The area is rather undeveloped and gives visitors an almost untouched experience of the Gulf of Mexico. Hurricanes hit it hard in recent years, so keep in mind the area is still recovering.
If you like bringing your furry friends along, you are in luck because the beach is pet-friendly. The views at this beach will have you glad you came! There are plenty of shells for you to collect during your stroll along the beach.
There isn't much for facilities, but there are portable toilets for those who need them.
Can You Drive on the Beach?
Rutherford Beach does allow vehicles. In fact, they even permit RVs to drive and camp on the beach. Tides change quickly here and are reported to come in high, so be prepared for a higher than normal tide. Also, beware of soft sand in some locations.
Those willing to navigate camping on this beach will enjoy waking up and walking right out to the water. Those who are a little less confident can park in the parking lot nearby and walk to the beach instead.
Popular Activities at Rutherford Beach
Rutherford beach is especially great for kayaks and canoes. You can start your journey in the Mermentau River and make your way into the Gulf of Mexico. Visitors can also enjoy great hiking right from the beach. In addition, they allow firepits at Rutherford Beach, which makes for great nights gathered around the fire with friends.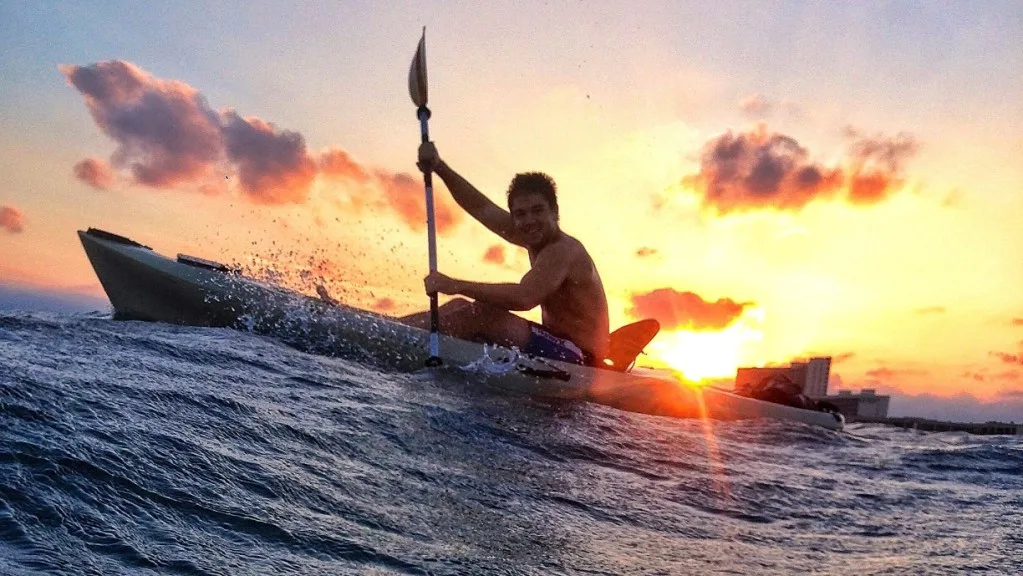 Scenic Drive
The Creole Nature Trail connects multiple highways through "Lousiana's Outback." There are plenty of opportunities to view wildlife, take a tour, explore the beach, and eat at excellent restaurants. The entire scenic byway is about 180 miles from the Gulf to Lake Charles. But you can stick to Highway 82 both east and west of Creole to explore closer to home. A quick search of the Internet will provide you with maps, guides, things to do, and even an app to download.
Hiking Opportunities at Rutherford Beach
Sunbathing and splashing in the Gulf of Mexico aren't the only things to do at Rutherford Beach. There are some great options if you'd like to stretch those legs. Let's get that heart rate up a bit while getting some great views.
Many people don't venture too far from the parking area when visiting a beach. If you're looking to do a great walk and have the shore all to yourself, you can walk for miles watching dolphins while you're collecting seashells. The beauty of walking the beach is that it is always changing. You can walk it every day, and it'll always feel slightly different.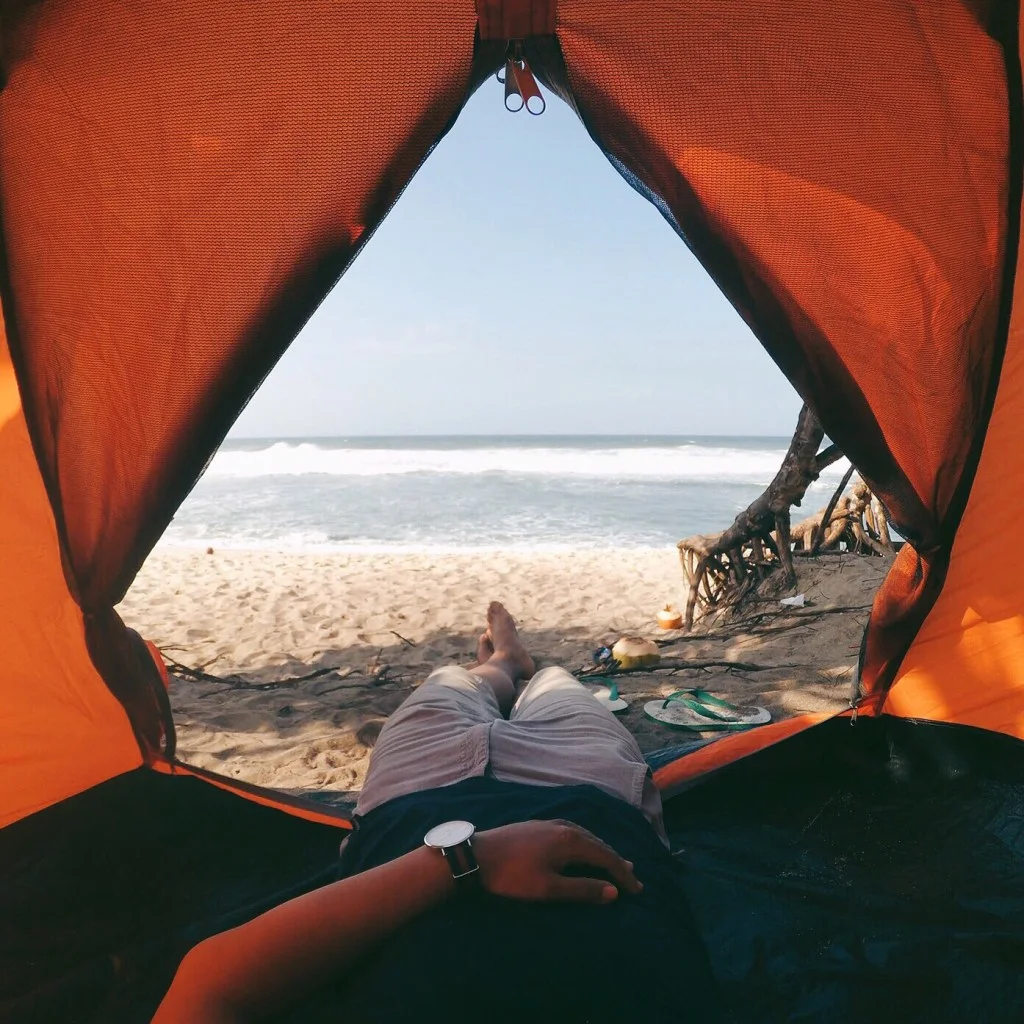 Best Campgrounds Nearby
It doesn't get much better than camping right in the sand. Wake up in the morning and step out into the cool sand with your coffee to enjoy the quiet morning. After a day of fun, watch the sun go down as you gather around a beach fire with friends. Check out these two great beach camping experiences.
Remember to do your part to keep boondocking locations clean and available for other campers. Ensure that you always leave camping areas cleaner than when you arrived and follow the pack in, pack out rule.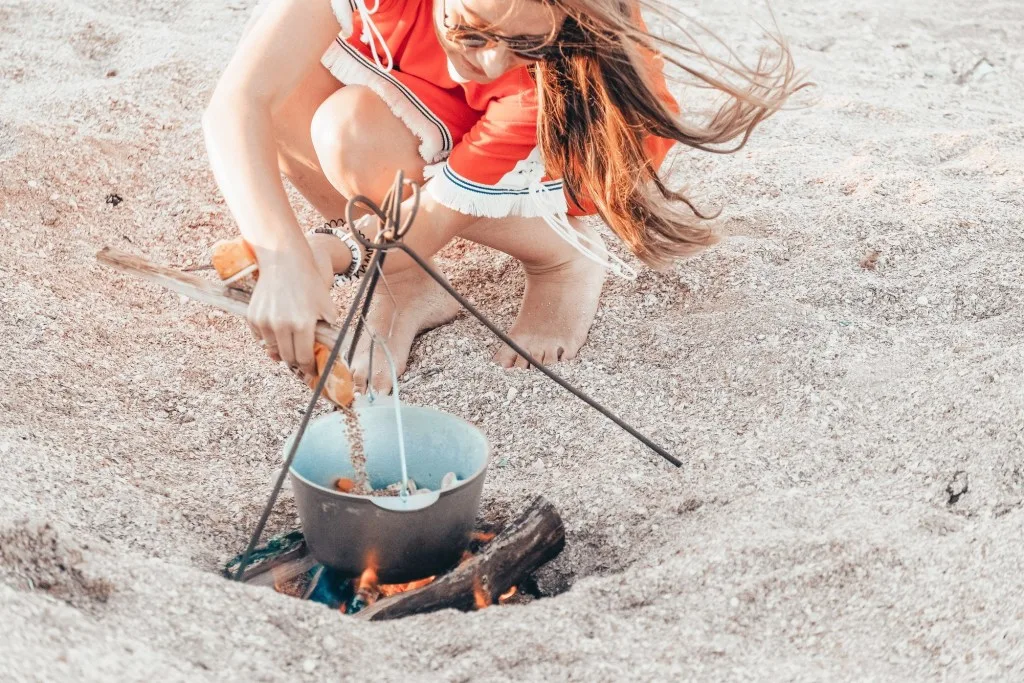 Pro tip: Beach camping is a great experience, but don't make these mistakes when relaxing by the water: The Don'ts of Beach Camping
Rutherford Beach Boondocking
Rutherford Beach is a great place to boondock right on the beach. The area has taken a hit from recent hurricanes, but camping is still possible at this location. Many campers report that there's plenty of beach parking for all, and the area tends to be pretty quiet. Portable toilets are on-site, but campers will want to be self-contained for an enjoyable stay.
Nearby services are limited, so be sure to stock up on food and have a full tank of fuel before heading here. It can get a bit windy, so be sure to stake down anything outside. Also, prepare for mosquitoes to attempt to make you their dinner while enjoying your time on the beach.
Come prepared with some bug spray, and you'll be sure to enjoy your trip.
If you need to do some remote working while camping, this place has got you covered with both ATT and Verizon. Campers report great cell phone service.
Holly Beach Boondocking
Holly Beach offers great boondocking opportunities. This is a great spot to either stop for the night or pull off the Gulf Beach Highway as you're passing through. It provides a nice few days at the beach if you want to make it your destination.
There are limited services and limited facilities. There is a port-a-potty, but aside from that, campers will need to be self-contained. What is lacking in facilities is made up by the novelty of stepping straight into the sand from your RV or tent.
The sand can be soft at this beach, so be sure to adhere to signs letting you know the safe driving areas. Be mindful of high tides when you are choosing your spot for the night. Campers have reported low crowds here, so you should have your choice of spots.
Campers report limited cell service at this location. This is a great place to switch off your devices and enjoy the beautiful beachfront views.
Keep in Mind: Boondocking is an art that takes practice, especially when doing it on the beach. Done successfully though, it can be an amazing experience. Here is why we think Boondocking May Be Your Best Option.
Is a Rutherford Beach Road Trip Worth It?
Rutherford Beach is a great place to spend the day or camp for the night. If you enjoy getting away from everything and don't need many amenities, this is certainly a worthwhile area for a longer stay. Camping right on the beach is a bucket list item for many people, and this is an excellent spot to cross that item off your list.
Discover the Best Free Camping Across the USA
To be honest with you, we hate paying for camping. There are so many free campsites in America (with complete privacy).
You should give it a try!
As a matter of fact, these free campsites are yours. Every time you pay federal taxes, you're contributing to these lands.
Become a FREE CAMPING INSIDER and join the 100,000 campers who love to score the best site!
We'll send you the 50 Best Free Campsites in the USA (one per state). Access the list by submitting your email below: