7 Great San Francisco Bay Area Hikes
If you love foggy mornings, historical monuments, and ocean views, you should consider doing some Bay Area hikes.
From the sea lions in San Francisco Bay to Google's headquarters in Silicon Valley, the Golden Gate Bridge to Alcatraz prison: This area has no shortage of tourist attractions.
And while you're in town sightseeing, you might as well enjoy the scenic hiking trails.
Let's explore seven of the best hikes in the area!
What Region in California Is Considered the Bay Area?
The Bay Area is in Northern California, and it includes San Francisco and Silicon Valley. It also includes Napa Valley, which has some of the best vineyards and wineries in the state. It's full of hills and mountains, lakes and beaches, and plenty of quality food and wine.
Pro Tip: Love wine? While exploring the Bay Area make sure to check out Napa. Read more to find out How to Spend a Day in Napa Valley, California.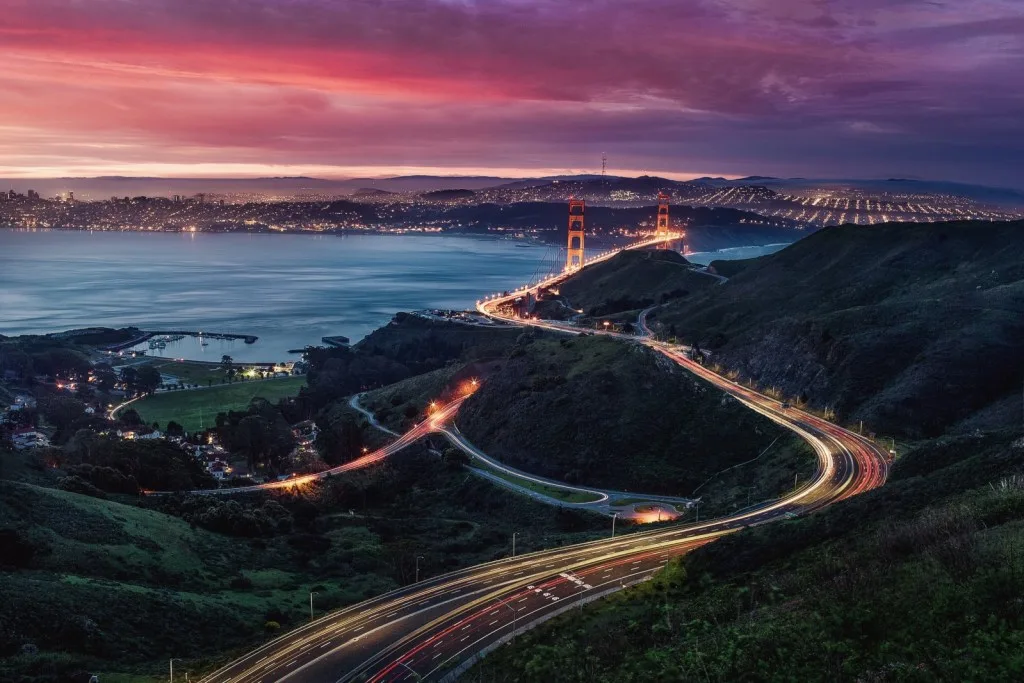 Why You Should Go Hiking in the Bay Area
The Bay Area is, first and foremost, wonderfully cool. Because it's a generally overcast and windy area, the weather is usually perfect for being outside without getting overheated and dehydrated. It's also stunningly gorgeous, from the mountains to the beaches, not to mention both Redwood National Park and the Muir Woods.
Pro Tip: Want some fresh air and adventure while traveling through California? Make sure to check out The Best National Parks In California.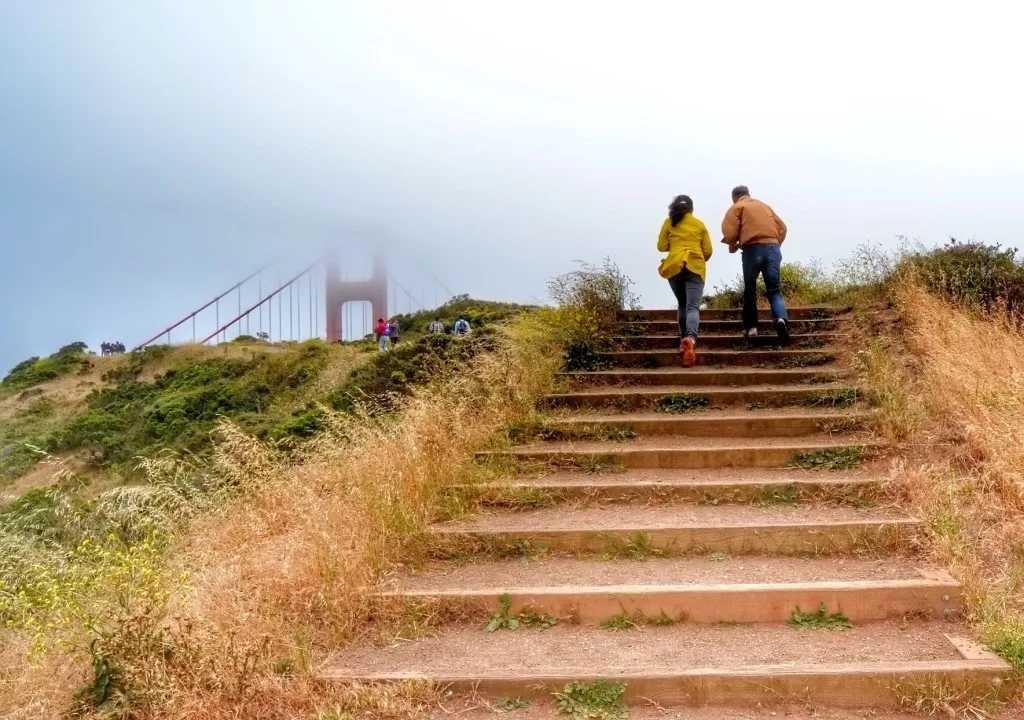 7 Great Bay Area Hikes
The Bay Area has a variety of scenic views, so everyone can enjoy their favorite. It also offers different level hikes to cater to all kinds of trailblazers, whether you're just starting or working yourself up to hike Mount Diablo. Let's see seven of the best Bay Area hikes.
1. California Coastal Trail
Go big or go home! This trail covers the entire length of California, connecting its beaches to form one long hike. The hike spans more than 1,200 miles and, in the bay area, includes San Francisco's iconic Golden Gate Bridge. You can do parts of the trail by bike or on horseback. If you can't get enough of the beach and want to dedicate yourself to an iconic hike, this one is worth checking out.
2. Gerbode Valley Loop
This 5.3-mile loop is a popular one and is located in Sausalito, California. It's perfect for beginner hikers who want to start pushing themselves a little harder to test their limits. In addition to some beach views, this hike also showcases the Marin Headlands and the San Francisco Bay.
3. North Ridge and Sunset Trail Loop
You can reach this 4.8-mile hike by taking a ferry to Angel Island in Belvedere Tiburon, California, which is all part of the fun. Wildflowers surround the trail. From the topmost point, you can see Alcatraz prison in San Francisco Bay. This hike is open all year long and charges a small fee at the entrance.
4. Cataract Trail Loop
If you love waterfalls, this is the bay area hike for you! This trail covers 7.7 miles of waterfalls in Fairfax, California, as well as a lake. You can bring your dog, as long as it's leashed, and enjoy pushing yourself through this advanced hike.
5. Baltimore Canyon via Dawn Falls Trail
This 5.9-mile trail is in Larkspur, California. Feel free to bring your dog to explore the waterfall and watch the birds on this moderate hike. This is an especially good choice on sunny days when you want a little shade while you walk.
6. Coastal and Fox Trails Loop
This moderate riverfront hike in Sausalito, California, stretches 6.3 miles. From Muir Beach to Muir Woods, every moment is picturesque. This ocean view loop gains 1,663 feet in elevation, so bring lots of water.
7. Palomarin Trailhead to Alamere Falls
This moderate-level hike is in Bolinas, California, at the Point Reyes National Seashore. It features a waterfall that connects to the Pacific Ocean, as well as ocean, lake, and island views. Don't attempt this hike during high tide, as it does include climbing down some rocks right at the entrance.
Pro Tip: Want to find more fun hiking trails while in The Bay Area? Download these 5 Best Hiking Apps for Finding Trails.
Plan Your Bay Area Hike
San Francisco is an iconic American city known for its bridge, historic prison, beautiful nature, and amazing bread and chocolate. If you're a food or wine connoisseur, history buff, or movie fanatic, the Bay Area is a great spot to visit.
Reserve your camping spot in Redwood National Park or the Golden Gate Recreational Center if you want a view of the bridge. Which of these Bay Area hikes will you tackle during your visit?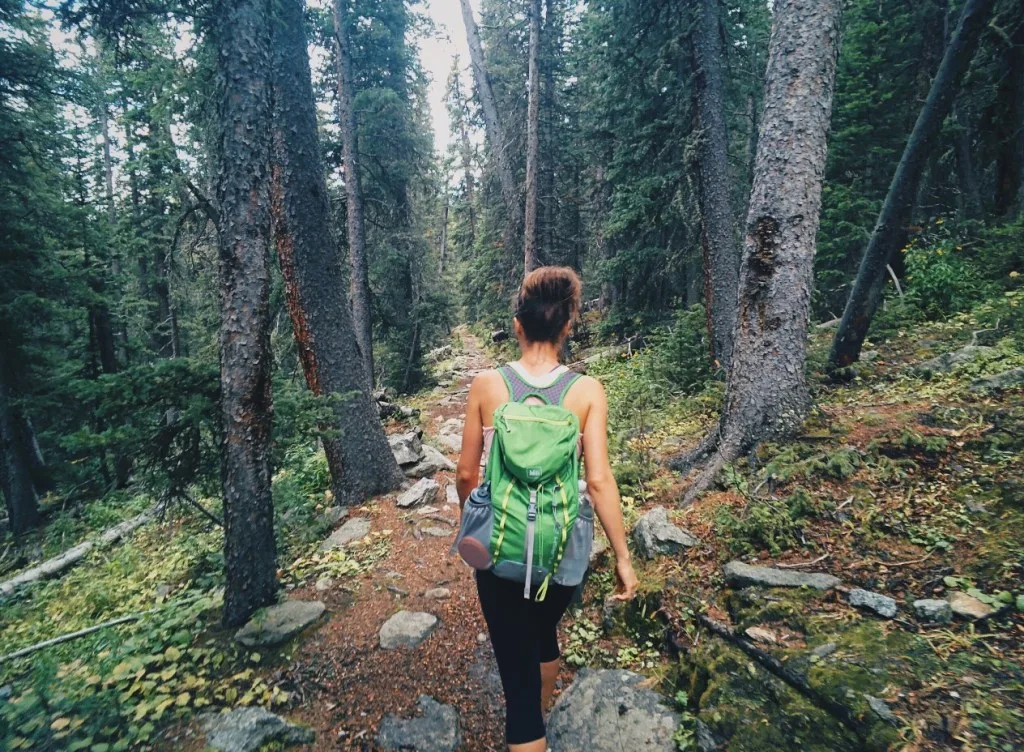 Discover the Best Free Camping Across the USA
To be honest with you, we hate paying for camping. There are so many free campsites in America (with complete privacy).
You should give it a try!
As a matter of fact, these free campsites are yours. Every time you pay federal taxes, you're contributing to these lands.
Become a FREE CAMPING INSIDER and join the 100,000 campers that love to score the best site!
We'll send you the 50 Best Free Campsites in the USA (one per state). Access the list by submitting your email below: