The Goatman's Bridge in Texas is a Terrifying Road Trip
Stories around the campfire often lead to some fantastical tales, and Goatman's Bridge is one of Texas' most well-known legends.
We'll explore the history that started this legend along with some other spooky Texas haunts.
Let's go!
Where Is the Goatman's Bridge?
Goatman's Bridge is in northeast Texas. The closest city is Copper Canyon, which has a population of about 1,500. You can reach the Goatman's Bridge in less than 45 minutes from Dallas and Fort Worth.
A Brief History of Goatman's Bridge
Goatman's Bridge was built in 1884 to connect the towns of Alton and Denton. Alton, now Cooper City, has long been abandoned. The bridge first served as a route for riders on horseback. Later it accommodated automobiles as well.
Legend has it that a demon that's half-man and half-goat haunts the bridge. The story originates from the tale of a black goat farmer named Oscar Washburn. This dependable and essential businessman became known as the Goatman for his quality meat, milk, cheese, and hides.
When a sign went up declaring, "This way to the Goatman," local Klansmen became enraged. In August of 1938, members of the Ku Klux Klan crossed the bridge and took Washburn from his home. They hung a noose on the bridge and savagely tossed him over the side.
When the Klansmen went to the base of the bridge, they could not find Washburn. In their anger, they charged back to his home, burning it down with his wife and children still inside, perhaps to lure Washburn back, but he never appeared again.
Locals say that crossing the bridge at night without headlights or knocking on the bridge three times at midnight brings out the Goatman. Some swear they've spotted him in the surrounding area, where he interacts by grabbing people or throwing rocks at them.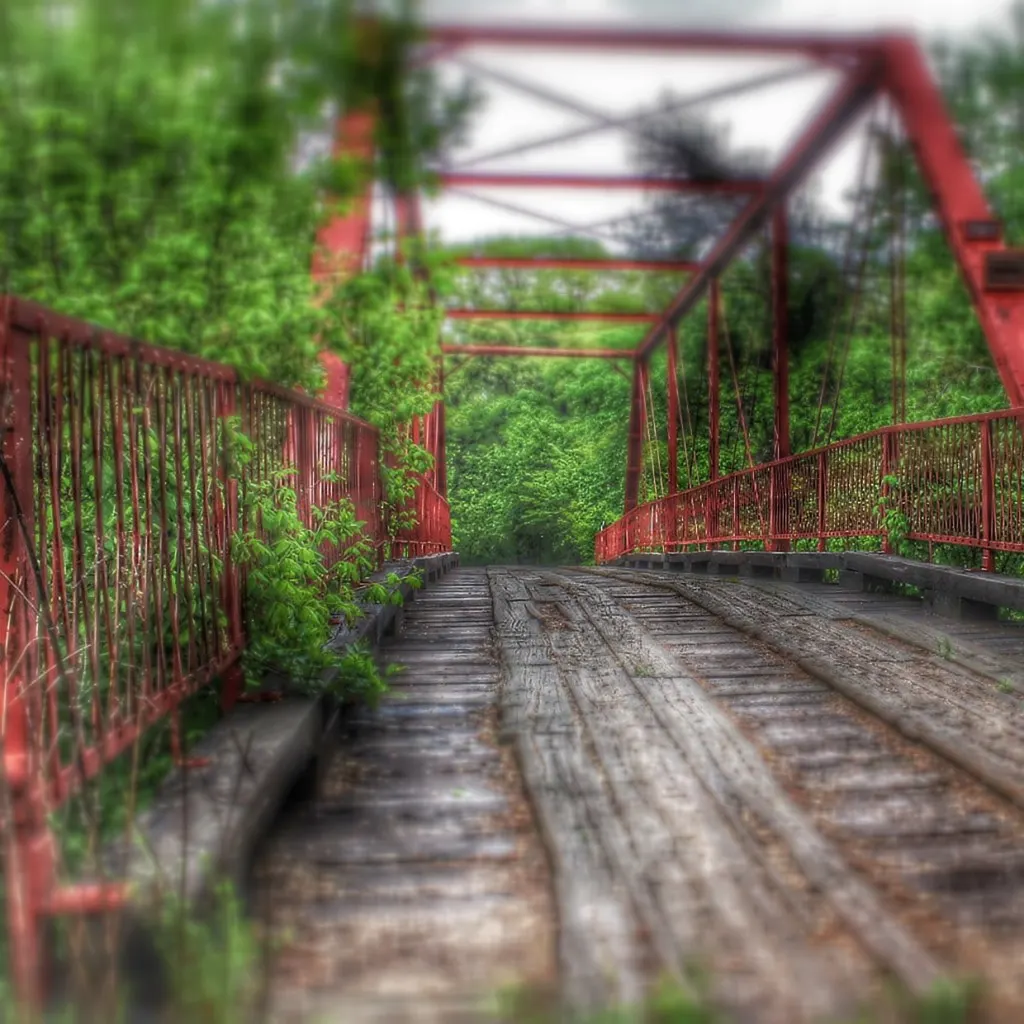 Is There Any Truth to the Stories?
While the legend is relatively detailed, there are no official records of an Oscar Washburn ever existing. This doesn't mean he didn't exist; there are simply no records of him. Many have claimed to see the Goatman. There have even been "ghost hunters" who've investigated the case.
Can You Drive Across Goatman's Bridge?
You can no longer drive across Goatman's Bridge. The bridge was closed to automobile traffic in 2001 upon completion of a new and more accessible road. The bridge is now part of a pedestrian trail you can walk. There's a trailhead just north of the bridge.
Pro Tip: On the hunt for a haunt? Check out these 13 Most Haunted Places in the U.S.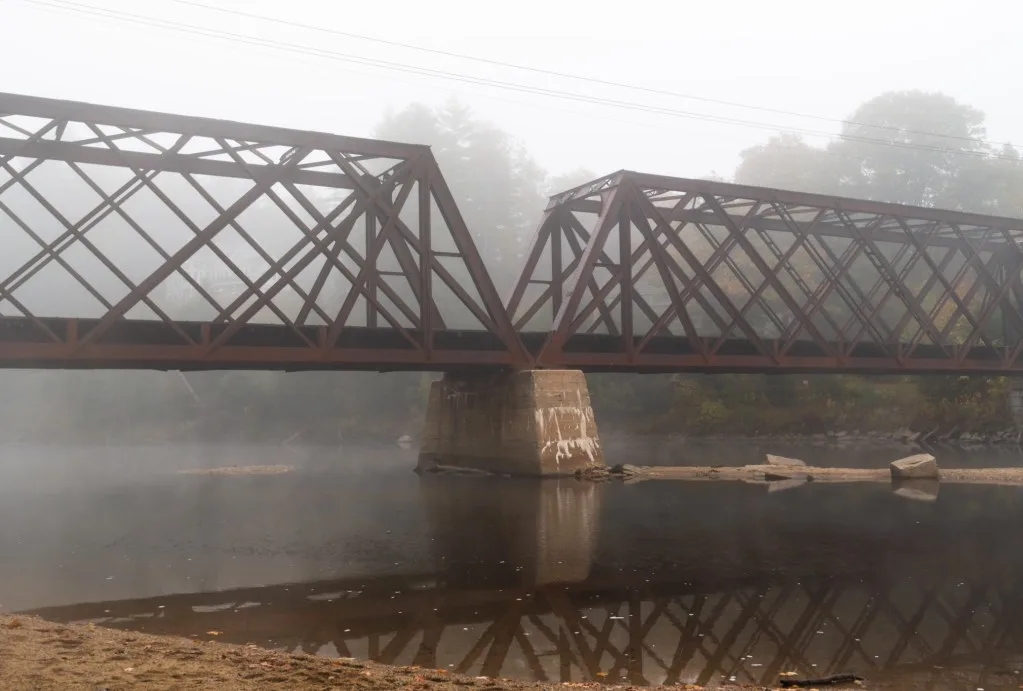 Where to Stay on Your Road Trip to Goatman's Bridge
If you're hoping to make the trip to Goatman's Bridge, you'll need a place to stay. Here are a few great campground options.
Pilot Knoll Park Campground
Less than 10 minutes away from the Goatman's Bridge is Pilot Knoll Park Campground. This park has 55 RV and tent sites. Each site features 50-amp electrical hookups in addition to a picnic table, fire ring, grill, and water hookups. You'll also find a dump station. There's a playground for children, firewood on site, and lots to do in the area.
Hickory Creek Campground
Hickory Creek Campground sits just over 10 minutes from Goatman's Bridge at the popular Lewisville Lake. The area is great for fishing and water recreation. There are 121 electrical sites at Hickory Creek Campground.
Water is located within the park, and a dump station is available to campers. There are hot showers, restrooms, and a boat ramp.
Other Haunted Places to Visit on Your Goatman's Bridge Road Trip
If you want to add a few more destinations to your trip, there are many other nearby attractions. Take a look at these additional haunts.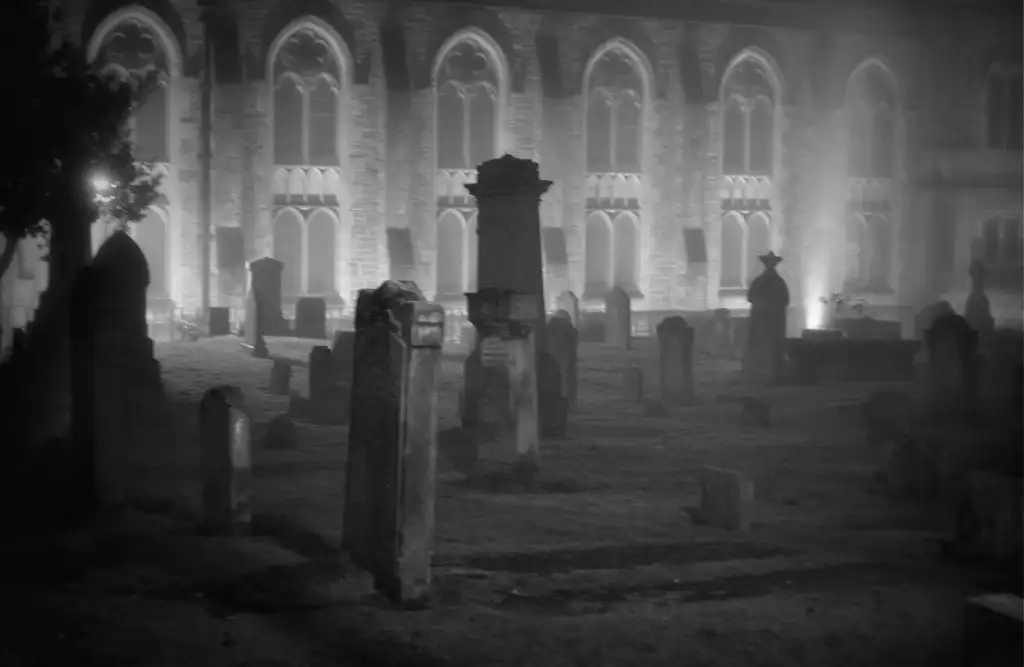 Oakwood Cemetery in Denton, Texas
Oakwood Cemetery in Denton was established not long after the town itself was established as the county seat in 1857. Hiram Cisco, a pioneer settler in the area, donated the land. The oldest grave in this cemetery belongs to Mrs. Wilson, a woman traveling through the area in a covered wagon.
She sadly passed away during childbirth. Her newborn daughter, unfortunately, passed days later and also lies within the cemetery.
Pro Tip: Cemetery explorers wanting to be spooked must check out Spider Gates Cemetery! Read more to find out Why Do Thrill Seekers Visit Spider Gates Cemetery?
The Stockyards Hotel in Fort Worth
The Stockyards Hotel in Fort Worth will have you feeling like you've taken a step back in time. Their slogan is "The Old West At Its Best.'' They do a great job living up to that. They've been welcoming guests since 1907.
You can even stay in the same room Bonnie and Clyde did in 1933.
Hell's Gate at River Legacy Park in Arlington
If you're up for a bit of a hunt, take your shot at searching for Hell's Gate at River Legacy Park. According to rumor, an old trail winds among swampy trees, ending at a large dirt mound.
This mound is supposedly where captured Union Army spies were executed. There's nothing to mark this spot, so you'll have to hunt around a bit. It gained its name, "Hell's Gate," because gate posts are supposedly one of the last things the spies saw.
Explore Spooky Texas and Goatman's Bridge
Whether you buy into these tall tales or not, there are lots of intrigues to discover in Texas. Go see some of these places for yourself to make up your own mind. Does Goatman's Bridge pique your interest?
Discover the Best Free Camping Across the USA
To be honest with you, we hate paying for camping. There are so many free campsites in America (with complete privacy).
You should give it a try!
As a matter of fact, these free campsites are yours. Every time you pay federal taxes, you're contributing to these lands.
Become a FREE CAMPING INSIDER and join the 100,000 campers who love to score the best site!
We'll send you the 50 Best Free Campsites in the USA (one per state). Access the list by submitting your email below: