Where Is Pawn Stars Located (and Can You Visit?)
Pawn Stars is a long-running show with an enormous following. With a rougher edge than Antiques Roadshow, it entertains while sharing bits of history.
But can you go to Pawn Stars? And is that old silver ring worth anything?
We can't help you with that last one, but otherwise, we've got you covered.
Let's take a look!
About Pawn Stars
Pawn Stars is a reality show on the History Channel that debuted in 2009. The show follows the owners and employees of a pawn store. In fact, fans love the show mainly for the relationships between the owners and employees.
Much of Pawn Stars is devoted to the staff's interactions with customers who bring in items to pawn or sell.
Frequently, experts in various fields appear on the show to estimate the value of objects.
Where Is the Pawn Stars Shop?
The Pawn Stars shop is the Gold and Silver Pawn Shop in Las Vegas, Nevada. It's at 713 S. Las Vegas Boulevard (the Strip), a little over a mile north of The STRAT.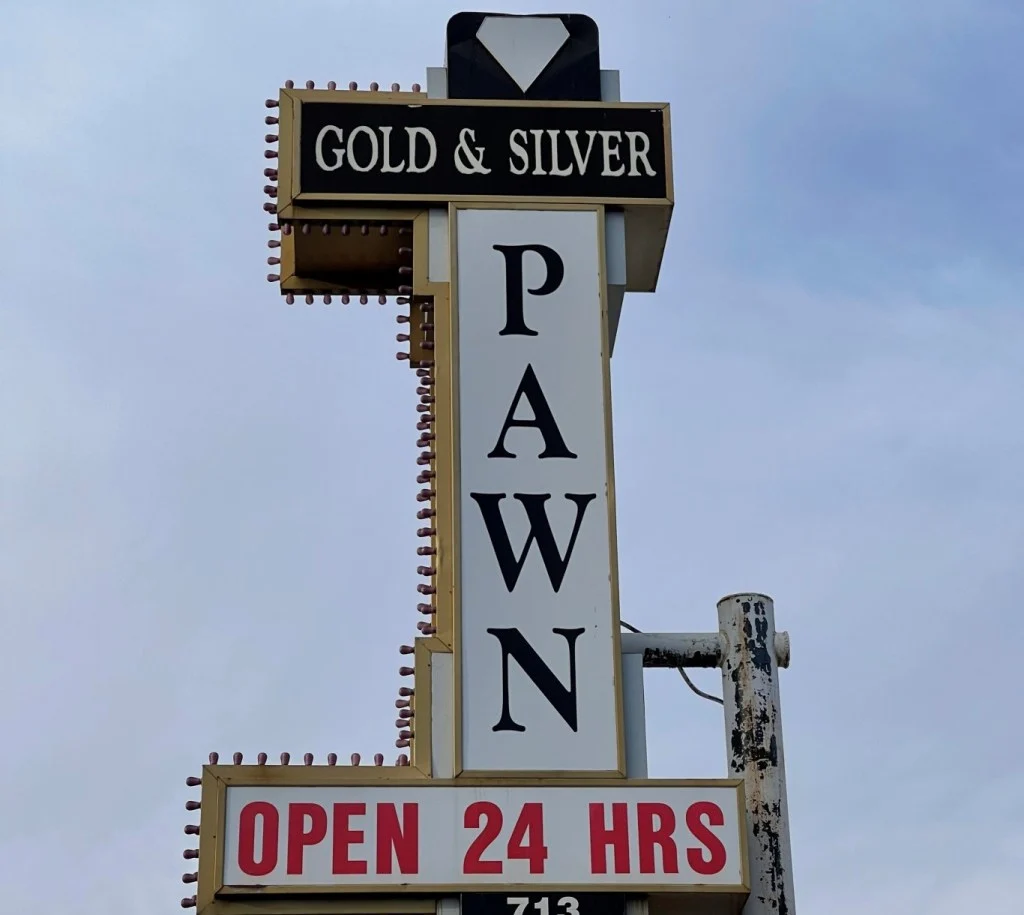 Can You Visit the Pawn Stars Shop?
Yes, you can visit the Pawn Stars shop. There are a few things to keep in mind, though. The Gold and Silver Pawn Shop is a popular tourist attraction, thanks to Pawn Stars. There's often a long wait to get in, and a doorman controls the coming and going of people.
When you get in, you may not get to see the stars of the show.
Frequently, other employees not on the show will be working. However, you can purchase items you may have seen on the show.
Who Are the Stars of Pawn Stars?
Three generations of Harrison men run the shop with help from their staff.
Rick Harrison does most of the negotiating with customers. He's also usually the one to consult with experts before they decide to buy something.
His father, Richard Harrison, is known as "The Old Man." He's usually in the back and busts Rick's chops while dishing out business wisdom.
Rick's son Corey also works for the shop.
The other star is Austin "Chumlee" Russell, the butt of many jokes because of his lack of common sense.
Pro Tip: While driving to Las Vegas keep your eyes peeled for some aliens. You can find them easier with our Extraterrestrial Highway Road Trip Guide.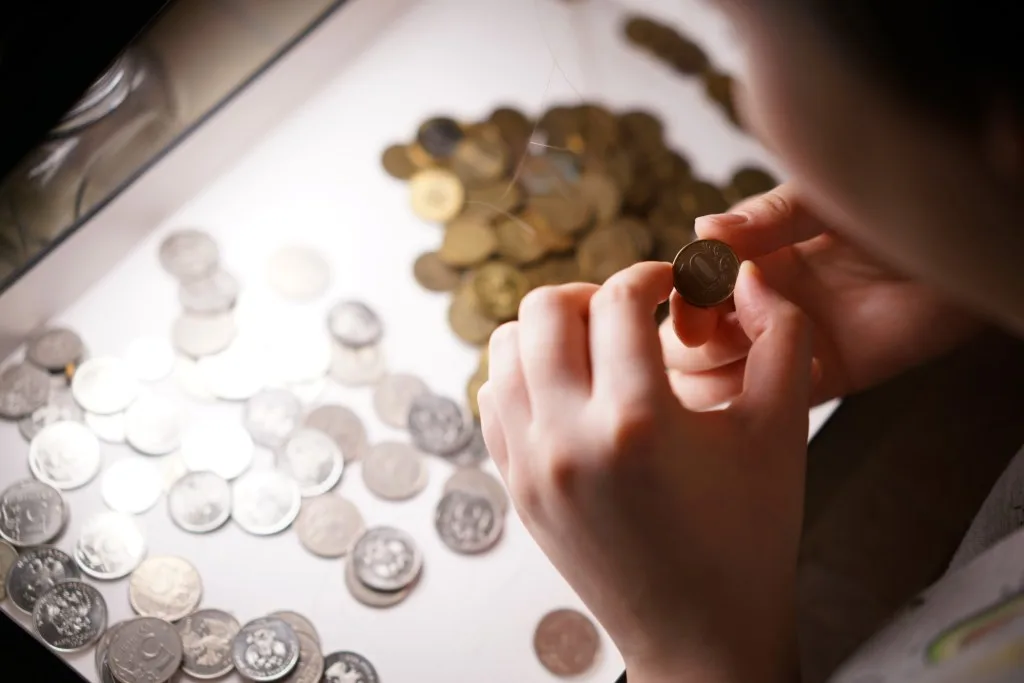 Other Cool Things To Do Near the Pawn Stars Shop
The Mob Museum
The Mob Museum offers many exhibits related to organized crime and related law enforcement.
The music has several floors of exhibits, some of which are interactive. Most are educational ones full of information and photos. There's also a recreation of a courthouse from the Prohibition era.
The first floor has a crime lab where visitors can participate in forensic activities. In the "underground" level, the museum has a speakeasy serving drinks from the past and present. The speakeasy is also accessible separately from the museum.
General admission is $39.95.
Secret Tip: Pssst, get the speakeasy's password from the museum's website.
Discovery Children's Museum
The Discovery Children's Museum offers lots of activities for kids. Generally, kids that are 2-10 years old will get the most out of the experience.
Most exhibits are interactive. Kids get to splash in the water, explore a castle, and do all kinds of hands-on experiments to learn about astronomy, physics, or just about any subject. The museum is geared more towards scientific activities than artistic ones.
Visitors advise that the museum can get quite crowded under normal circumstances. However, they're currently working well below capacity due to Covid. In fact, they're restricting the number of visitors inside, so you may have to wait. It's best to call before visiting.
They don't have a restaurant on-site, so bring snacks. They do, however, validate parking.
General admission is $14.50
Best Camping Near the Pawn Stars Shop
Circus Circus RV Park
Circus Circus has the only RV park located right on the Vegas Strip. Its sites include full hookups with 30 and 50-Amp electricity. Amenities also include a dump station, WiFi, pet run, play area, laundry, pool, and hot tub.
This park is inside a parking lot, so don't expect much scenery or ambiance. Some reviewers caution that other guests are "creepy" but don't give further details.
The Circus Circus RV Park is very much a place you stay for its location. It's especially good because the rest of the Strip is so expensive. However, the location really seems to be the best thing about it.
Rates are around $50/night.
Pro Tip: If you fall in love with Las Vegas and want to stay, you might be wondering Can You Live in an RV Park All Year Long? Find out!
Riviera RV Park
This RV park is just two miles from the Strip, but note that it's only for guests 55 and up. They have 137 sites with full hookup and WiFi. Some sites are pull-through, and some are back-in.
One caveat for potential campers is that the Las Vegas metro area can be sketchy. Some guests have been warned against leaving bikes outside, and others mention nearby homeless camps.
However, Riviera RV park does have night security and a four-star rating.
Rates are around $40/night.
Pro Tip: Many 55+ RV parks allow a certain percentage of younger people to stay. Give them a call if you're under 55 years old.
Is a Trip to the Pawn Stars Shop Worth It?
Watching Pawn Stars is probably a lot more fun than going to the Pawn Stars Shop. The wait is long, and you probably won't see the show's stars. But, if you're in the area and want to try your luck, why not?
Whatever you choose, this is Vegas. You're unlikely to be bored.
There are many options here beyond casinos and bars. Do yourself a favor and enjoy a Sazerac (shhh, that might be the speakeasy password) while you plan a day you'd never want to pawn. What's your favorite thing to do in Las Vegas?
Discover the Best Free Camping Across the USA
To be honest with you, we hate paying for camping. There are so many free campsites in America (with complete privacy).
You should give it a try!
As a matter of fact, these free campsites are yours. Every time you pay federal taxes, you're contributing to these lands.
Become a FREE CAMPING INSIDER and join the 100,000 campers who love to score the best site!
We'll send you the 50 Best Free Campsites in the USA (one per state). Access the list by submitting your email below: