A recent news story shines a light on voyeurism at one of the country's most loved and most visited National Parks, the Grand Canyon.
When you visit a National Park, your shouldn't need to question your safety. And, most guests feel secure and protected during their stay.
Let's take a look at the investigation.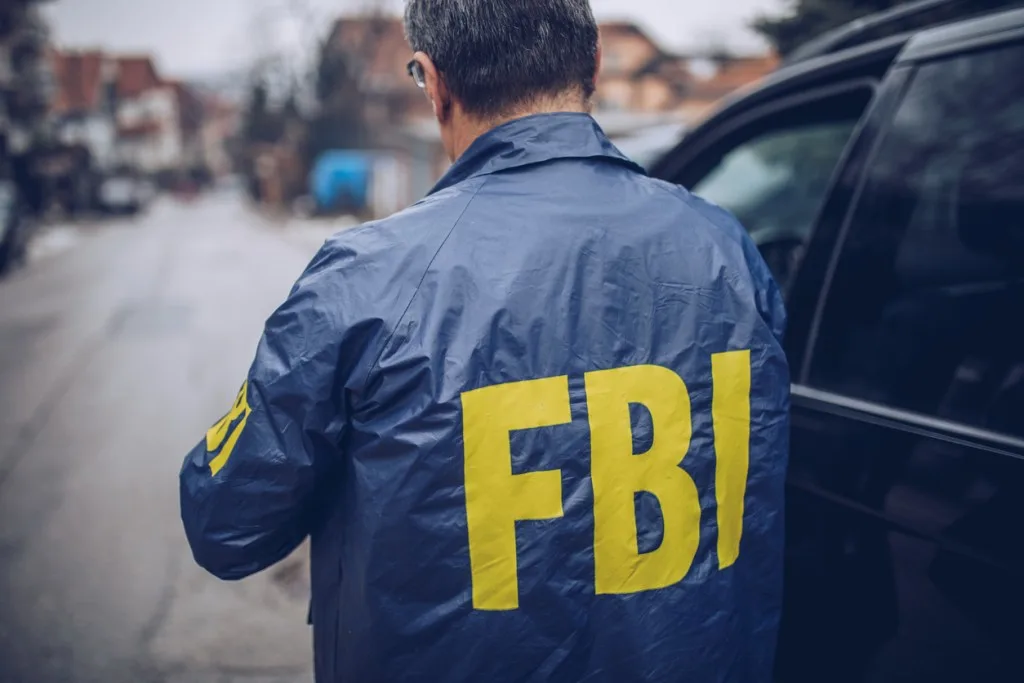 Secret Videos Taken At Grand Canyon Restrooms
Phantom Ranch sits at the bottom of the Grand Canyon and provides dormitories and cabins for overnight stays. This backcountry location is a popular destination for hikers.
In September 2020, guests staying at Phantom Ranch reported voyeurism. They believed they were recorded while using the restroom. The culprit was a maintenance worker who the park subsequently fired. Since then, agents have been investigating the incidents that occurred from 2018 to 2020.
Who Was Responsible For This Crime?
As we mentioned above, the park fired a maintenance worker and removed them from the property. Details are unknown, but since they had regular duties around the restroom facilities, it's not surprising that the perpetrator was park staff.
The victims believed they were recorded while using the bathroom, so the cameras must have been near the ceiling. It wouldn't seem suspicious to have a restroom closed due to repairs, so they probably had easy access to install the cameras.
Did the Perpetrator Share the Illicit Images?
According to investigators, they do not believe the person shared or released any information publicly. However, this is still an ongoing investigation. The perpetrator was probably recording for his own pleasure and didn't intend to share the images.
He probably would have been reported sooner if he had shared the images or recordings. The authorities said the incidents date back to 2018. So more than likely, he kept the images to himself.
Is The Voyeurism Investigation Still Ongoing?
Currently, this remains an active investigation. The FBI would like all guests who stayed in the backcountry of Grand Canyon National Park to come forward. There may be more victims, so the FBI is still determining the scope of the crime.
Although not stated, the FBI is probably looking into the work history of this former employee. Are there other instances where he recorded areas that should have been private?
What To Do If You Were Affected
Were you a guest at Phantom Ranch or Bright Angel Campground between November 2018 and September 2020? If you used the restrooms at Indian Garden during that time, we encourage you to call (928) 318-8770 or fill out a form on the FBI's NPS website.
You could be a victim without realizing it. There are also certain services you may be eligible to receive. Feeling violated as a result of this despicable act can be isolating. Know you're not alone. Others are feeling the same vulnerability, pain, and anger, and there is help for victims.
Have Similar Incidents Been Reported at Other National Parks?
These types of incidents are infrequent. The National Parks are special places of preservation, education, and outdoor enjoyment. Visitors shouldn't have to worry about whether or not they're being secretly recorded in private locations. However, with today's technology, more of these lewd acts are being reported in hotels, Airbnb rentals, and public bathrooms.
One of the most famous incidents involved ESPN reporter Erin Andrews being secretly recorded in her hotel room. The perpetrator, unfortunately, posted those videos online. With the national media attention given to that case, voyeurism has become increasingly worrisome. But incidents like the one at Grand Canyon National Park are not common.
FBI and NPS Taking Investigations Seriously
A violation of privacy is a serious matter. The FBI is treating this investigation as such. An internal NPS review is also being conducted while the investigation is ongoing. No one should fear walking into a public restroom.
When we visit National Parks, we shouldn't feel like we need to look around at the air vents and corners in a restroom to see if we can spy a hidden camera. When we check into a hotel, we shouldn't wonder if someone is watching us. Let's hope news stories like this remain few and far between.
What Exactly Is Voyeurism?
Voyeurism has evolved over the years. At first, it was a disorder that prevented people from having healthy relationships. Today, the definition has changed. Also known as "scopophilia," voyeurism is becoming aroused by watching someone undress or engage in sexual activity.
An offender doesn't have to disseminate the images or videos for authorities to consider it a crime. However, the charges will be more severe if authorities discover the recording has been shared.
The Video Voyeurism Prevention Act makes it illegal to record someone's private area – the genitals, pubic area, buttocks, or female breasts – in a location where they expect privacy. The voyeurism case at Grand Canyon National Park involves recording in a bathroom facility, a place where the women expected privacy. And clearly, in this type of setting, their private areas were recorded.
Discover the Best Free Camping Across the USA
To be honest with you, we hate paying for camping. There are so many free campsites in America (with complete privacy).
You should give it a try!
As a matter of fact, these free campsites are yours. Every time you pay federal taxes, you're contributing to these lands.
Become a FREE CAMPING INSIDER and join the 100,000 campers who love to score the best site!
We'll send you the 50 Best Free Campsites in the USA (one per state). Access the list by submitting your email below: