Sell your RV now!
If those words strike fear in your heart, take courage. Now might be the perfect time to offload that stinker sitting on the pad in your backyard.
Even if you've had offers before that were too low, this might be the time to reevaluate. One expert has the advice we need.
So, what's the market saying?
Let's find out!
RV Order Backlog Helps Sell Your RV Now
Lawyer Steve Lehto in his latest YouTube video, strongly advises you to sell your RV now. Like, right now. If you have an RV you're unhappy with and want to get it off your hands, this is a perfect time to sell.
As in the auto and housing industries, the RV industry is seeing a multi-billion dollar backlog in the supply chain. Getting into a new or used RV is about as difficult as getting into an affordable home.
Younger RV buyers are putting their savings into recreational vehicles. They've spent the last few years building up a surplus, and they want to spend some cash. Some are using these vehicles as homes, and others simply for recreation.
The problem for these young buyers is they're waiting a year or more to get behind the wheel. If you've been unable to sell, now is the time!
You bought an RV when prices were lower a few years ago. Priorities change, and you decide to get off the road, but no one is buying used RVs. Like the 2008 housing crisis, you don't want to sell for less than you paid. Now, you have something that other people want, period.
If you take Lehto's advice and sell now, you'll most likely make more on the sale than you paid in the first place.
Why is There a Backlog?
Winnebago Industries' second quarter earnings report notes that sales are so high they can't keep up. Across the range of products they produce, towables, RVs, and marine, sales are up 29% from this time last year.
The biggest issue facing prospective buyers is a lack of inventory in the entire industry. Winnebago Industries is not alone. Thor Industries reported more than $18 billion in backlogs this year as well.
How Can I Sell My RV Now?
Lehto mentions that selling an RV is more complex than selling a used car simply because of the price point. That said, there are many ways to market an RV. Options include person-to-person, going through a dealer, or using a broker.
Privately
Maybe you've seen ads on Facebook Marketplace or Craigslist. The most direct way to sell your RV is person-to-person. Profits from this type of sale are likely to be higher than other options. If your buyer can pay cash, you should be good to go. On the other hand, if your buyer wants to finance or trade in an existing RV, this may not be the best option.
Through a Dealership
Most RV dealers will allow you to sell your unwanted vehicle through consignment. They'll list your RV on their website and sell it on their lot. The dealer will do the heavy lifting by advertising and showing your RV, and you get to share in the profits. Dealers will keep a percentage of the profits, though, so this may not be your style.
Through a Broker/Buyer
If neither of those options sounds good to you, there is one more to consider. A broker or buyer acts as a middleman between the seller and the buyer. They help both parties get the best deal without in-person negotiating. Often a broker will pre-arrange details of the sale and help market your RV.
But, with a market as hot as this one, you might do better to sell it yourself.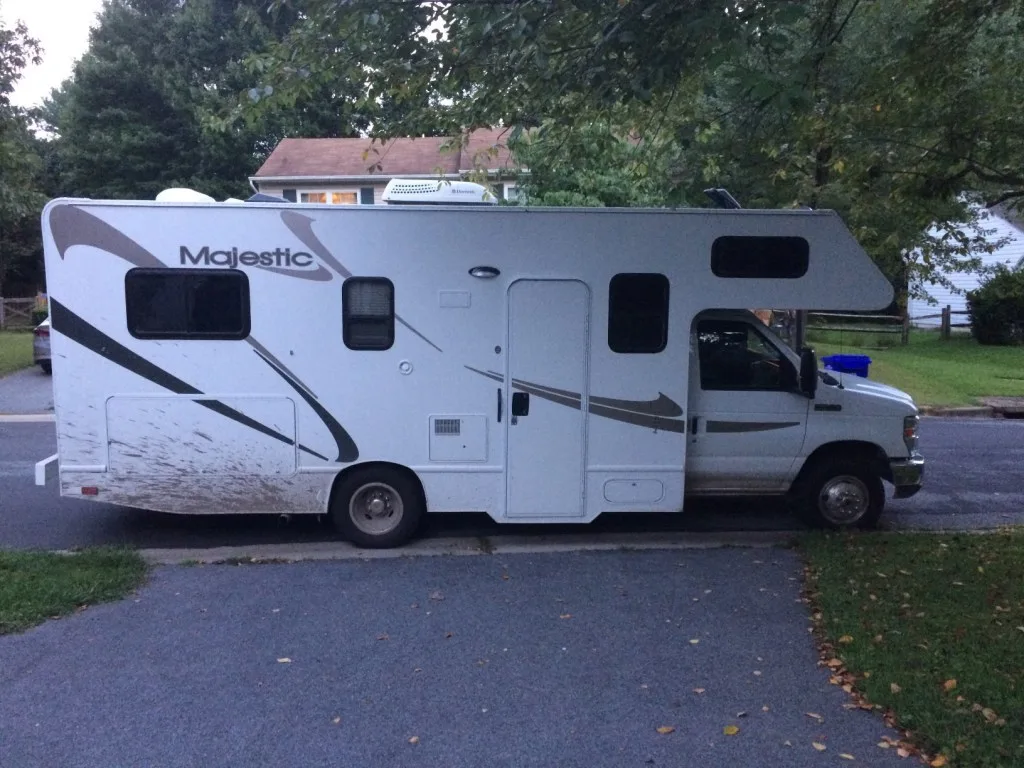 Tips for Selling My RV Now
Now that you've decided how you want to sell your RV, the following steps will help you get top dollar on the sale. Even little things can make a difference in showing and selling your RV.
Clean It Up
Take the time to deep clean your RV. You'll have to do more than just take out the trash and put sheets on the bed. Clean vents, windows, countertops, tabletops, and floors. Shampooing the upholstery to remove stains is an excellent way to increase the value. Boost curb appeal by making the outside shine!
Make Small Repairs
You don't have to fix everything when you get ready to sell. Minor repairs can help potential buyers see that you care for the vehicle. Replace lightbulbs and windshield wipers. Fix any latches that don't work and ensure the kitchen is fully functional. A good tip is to keep receipts so a potential buyer can see evidence of the work.
Sell at the Right Time of Year
Late spring is the best time of year to sell your RV. Part of the appeal of RV life is imagining the fun, which is hard to do when it's freezing outside. To hit the sweet spot, make sure that things are starting to heat up before listing your ride.
The least predictable part of the equation is gas prices. If prices are high, common in the summer months, you're less likely to get a bite. Getting your rig ready to roll before the summer price bump is key.
If You Can and Want To, Sell Your RV Now
Getting off the road is a tough choice. There are a lot of factors that go into deciding to stay put or roll on. But, with the $44 billion backlogs, if you have an RV you can sell, now is the time. Lehto has the right idea. The supply chain will work itself out, and RV manufacturers will catch up.
If you have an RV ready to move, sell it now.
Discover the Best Free Camping Across the USA
To be honest with you, we hate paying for camping. There are so many free campsites in America (with complete privacy).
You should give it a try!
As a matter of fact, these free campsites are yours. Every time you pay federal taxes, you're contributing to these lands.
Become a FREE CAMPING INSIDER and join the 100,000 campers who love to score the best site!
We'll send you the 50 Best Free Campsites in the USA (one per state). Access the list by submitting your email below: