There's no shortage of things to do in Alabama. Whether you're looking for a beach getaway, a history tour, or a boating excursion, the Yellowhammer State has it all.
You won't find more friendly or hospitable folks than in the 24th most populous state in the union. If you feel overwhelmed, we're here to help.
Learn a little about the rich history of Alabama and check out our Top 10 things to do in Alabama. Whet your appetite for adventure with us.
Let's explore!
About Alabama
Alabama's history is a great place to start your journey through the state. It began as a Spanish territory in the early 16th century before the French claimed it in 1713. It then became a British territory in 1763.
Alabama became part of Spanish West Florida after the American Revolution until 1813. In 1816, Alabama joined the United States. The new state was a major cotton producer.
After the Civil War and Reconstruction, Alabama was the site of significant events in the civil rights movement in the 1950s and 1960s. In the mid-20th century, the Marshall Space Flight Center in Huntsville helped bring new economic energy to the state.
Beyond its history, there are plenty of points of interest and things to do in Alabama. With mountains in the north and beaches in the south, everyone will find their place. Hiking, boating, fishing, and swimming all attract tourists.
If you're a fan of college football, you can't miss the massive rivalry between the University of Alabama and Auburn University. On game night, you'll hear fans from each team outside of bars yelling "Roll Tide" or "War Eagle." Pick a side or don't; it's fun for everyone.
Alabama is also home to some quirky, interesting, and downright creepy sites. Our list will help you plan your next trip to this southern state so you don't miss out on some unusual attractions.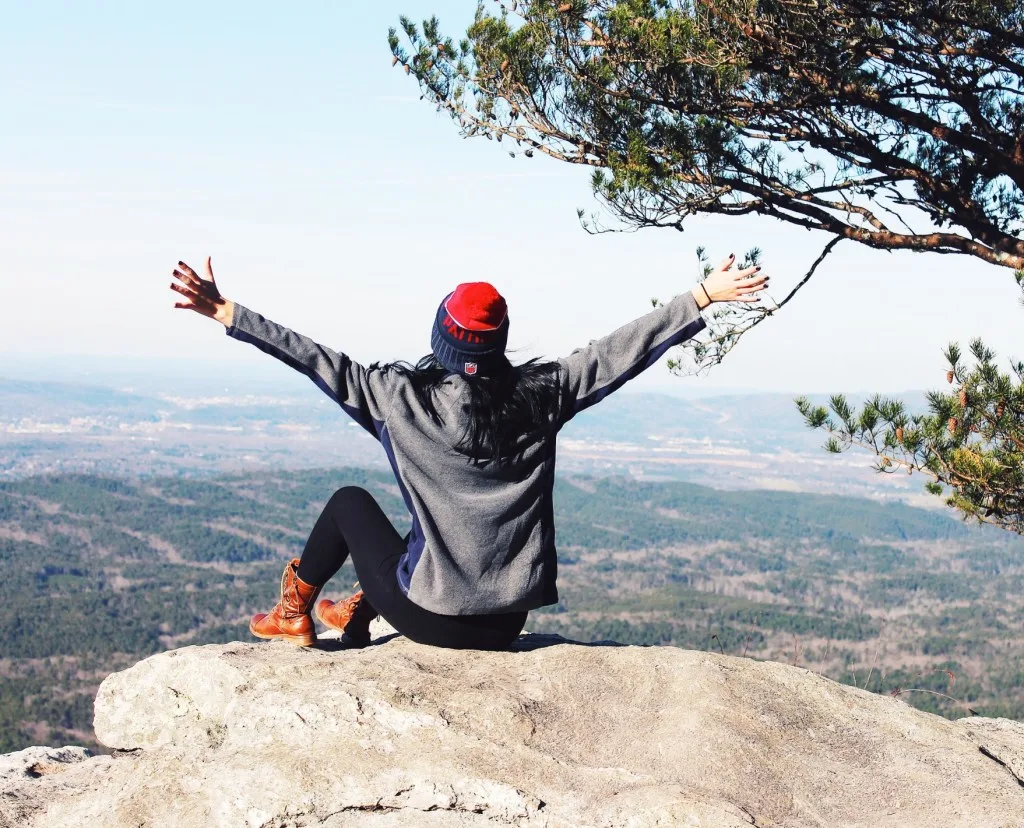 #1 Ave Maria Grotto, Cullman
Hidden in the north-central part of the state, the Ave Maria Grotto is a sight to see. The grotto is nestled in the only Benedictine monastery in the state.
Brother Joseph Zoetl moved to Cullman in 1892 to join St. Bernard Abbey. He began crafting miniature holy sites in his spare time. Brother Joseph used pictures to create miniature replicas of famous buildings from around the world.
Monks moved the buildings to their current location in the Abbey's former quarry in 1932. Visitors enjoy taking pictures of the 150 buildings and can also buy trinkets from the Abbey shop. This is truly a unique experience only found in Alabama.
The entrance fee is $10 for adults, $8 for teens 13 to 17, and $7 for children 5 to 12. They offer military and senior discounts.
#2 Africatown, Mobile
Modern technology has a way of shedding light on things once left to the haze of history. Africatown is a reminder of the darkest parts of American history, the institution of enslavement.
In 1860, 53 years after the US outlawed the importation of enslaved persons, 110 enslaved Africans were smuggled into Mobile Bay. Upon arrival, the Clotilda ship mysteriously burned in an attempt to destroy evidence of the smuggling.
However, in 2019, scientists found the ship in Mobile Bay. The National Museum of African American History preserves the memory and artifacts of those dark days. Descendants of 32 enslaved people on the Clotilda still live in Africatown.
#3 Bunnymen in a Lake, Auburn
Artist Alex Podesta is known for one thing more than any other, dressing up as a bunny. Podesta creates statues of himself in bunny costumes and puts them in unique locations.
On the way to Jordan-Hare Stadium, you can't miss Self Portrait as Bunnies (The Bathers). Among the things to do in Alabama, this one will have you questioning your sense of reality. Podesta loves to challenge viewers to reexamine their existence.
You'll undoubtedly question yours when you see this sculpture. Just be sure to pull over first!
Pro Tip: Go camping while in Alabama at one of these 7 Best Alabama State Parks for Camping.
#4 Dismals Canyon, Phil Campbell
Have you ever seen a Dismalite? Usually seen in cave systems, these glowing larval flies only exist in a few places worldwide. Northwest Alabama is one of them.
Dismals Canyon is one of the most unique places to visit in Alabama. Carved out of sandstone by the East Prong of the Dismal Branch of Bear Creek, the canyon is a National Natural Landmark. Dismals Canyon is privately owned and not a national park.
You can rent cabins, hit the soda fountain and grill, or peruse the country store. But, things come alive after dark when the bioluminescent Dismalites begin to glow up. Guided tours can help show you the best viewing.
Pro Tip: Check the Dismal Canyon website for entrance fees and tour information.
#5 Miss Baker's Grave, Huntsville
If you were a child in the 1960s, you might remember Miss Baker. Space, the final frontier, needed pioneers, and Miss Baker was one of two monkeys sent to space in 1959. And while Miss Baker wasn't born in Alabama, she got there as quickly as she could.
In 1971, Miss Baker and her husband, Big George, moved to Huntsville's U.S. Space and Rocket Center. She lived to the ripe old age of 27 before she passed away in 1984.
The oldest squirrel monkey in history is buried outside the U.S. Space and Rocket Center. If you visit, make sure to bring a banana for the "First Lady of Space."
#6 Museum of Wonder, Seale
If you're driving west from Georgia and need something to do in Alabama, the Museum of Wonder might be for you. Artist and collector Butch Anthony created the installation in 2014.
Next door to the Museum of Wonder, the Drive-thru Museum of Wonder is a must-see. Anthony showcases his collections and something even stranger. He's known for what he calls "intertwangleisms," mashups of unrelated items.
Gallstones with poetry, drawings of skeletons with old portraits, and a two-headed duck are just a few oddities you'll see. If you want to be extra creeped out, visit late at night since it's open 24 hours every day. Bring cash to deposit $1 in the pay slot at the entrance.
Pro Tip: Make sure to search for these 7 Amazing Waterfalls in Alabama while on your adventure!
#7 Neversink Pit, Fackler
Coming in at #7 on our list of things to do in Alabama is The Neversink Pit outside of Fackler. Fair warning, it's not for the faint of heart.
Only 42 feet wide at the mouth, the pit drops 162 feet to the bottom. Pack your rappelling gear for this one since it's the only way to reach the bottom. And the view changes with the seasons, with ice sheets in winter and waterfalls in summer.
Don't feel like dropping down six stories? The Neversink Pit is one of the most photographed sinkholes in the world.
Know Before You Go: To access the Pit, you need a free permit. Visit the Southeastern Cave Conservancy website for information.
#8 Spectre Set Ruins, Millbrook
Just outside of Montgomery, Alabama, is the town of Spectre. But don't go expecting to stay the night there because it doesn't exist.
The film Big Fish, released in 2003, is partially set in the town of Spectre. Film crews built the building facades on a private island in the Alabama River. Over the years, parts of Spectre have fallen apart, burned, or were removed due to flooding.
As of 2017, visitors could still see six houses, the church, and two trees from the spooky forest from the film. If you didn't know it was there, the whole place would be enough to give anyone the heebie-jeebies.
Bring some cash with you when you go. The fee is $3 per person to enter, collected in a dropbox at the entrance.
#9 Tinglewood Carvings, Montevallo
Tim Tingle started a revolution in Montevallo. Tingle is a self-taught woodcarver who made a name for himself by carving trees in Orr Park.
A storm in 1993 damaged some of the centuries-old cedars, and Tingle decided to carve them. Instead of throwing him in jail, Montevallo named part of the park after him. Giant faces carved into the trees draw visitors from around the region.
Hurricane Zeta in 2020 felled two of the massive cedar trees, but the town preserved them. Over 50 trees in the park feature Tingle's unique work. In 2021, the city of Montevallo began the Tinglewood Festival, which features carvers, BBQ, and music.
#10 Unclaimed Baggage Center
Rounding out our list of things to do in Alabama is a place that's a little like the island of misfit toys.
The Unclaimed Baggage Center in Scottsboro, Alabama, was founded in 1970. After a long drive to Washington D.C. to claim their first load of baggage, the owners came up with this unusual concept.
The store is now the size of a city block, and they add over 7,000 items each day. Aside from jewelry and clothing, the store also has more quirky things. A full suit of armor, the guidance system for an F-16, and a live rattlesnake are all there for purchase.
They also have a museum that showcases more exotic finds. A 17th-century violin, Hoggle from Labyrinth, and ancient Egyptian artifacts also appear.
Explore the Unusual Things To Do in Alabama
As you can see, there are plenty of unusual things to do in Alabama. Our list just scratches the surface.
If you think the Yellowhammer State has what you want, Sweet Home Alabama is just waiting.
Have you visited any of these or other unusual places in Alabama? Let us know in the comments.
Discover the Best Free Camping Across the USA
To be honest with you, we hate paying for camping. There are so many free campsites in America (with complete privacy).
You should give it a try!
As a matter of fact, these free campsites are yours. Every time you pay federal taxes, you're contributing to these lands.
Become a FREE CAMPING INSIDER and join the 100,000 campers who love to score the best site!
We'll send you the 50 Best Free Campsites in the USA (one per state). Access the list by submitting your email below: