DEVELOPING STORY: If you're traveling in Florida you may need to re-route your path. It's been reported that a serious accident has closed down sections of I-10 near Tallahasee.
Florida Highway Patrol confirmed this is on the west bound section of I-10.
ABC 27 reports that 'a black SUV ran off the road, striking a tree.'
Fortunately, the state highway system will allow many travelers to avoid this accident depending on their current location.
To get the most current info, visit the Florida Highway Patrol Website.
RVers Don't Despair…Here's the best free camping in Florida!
Free is a magical word that gets everyone's pulse racing. Free camping, especially in the eastern United States, is almost unheard of, but here are the seven best free camping spots in Florida.
Free camping can go by many names; boondocking, dry camping, primitive camping, and dispersed camping. When free-camping, you need to provide your power, water, food, and entertainment.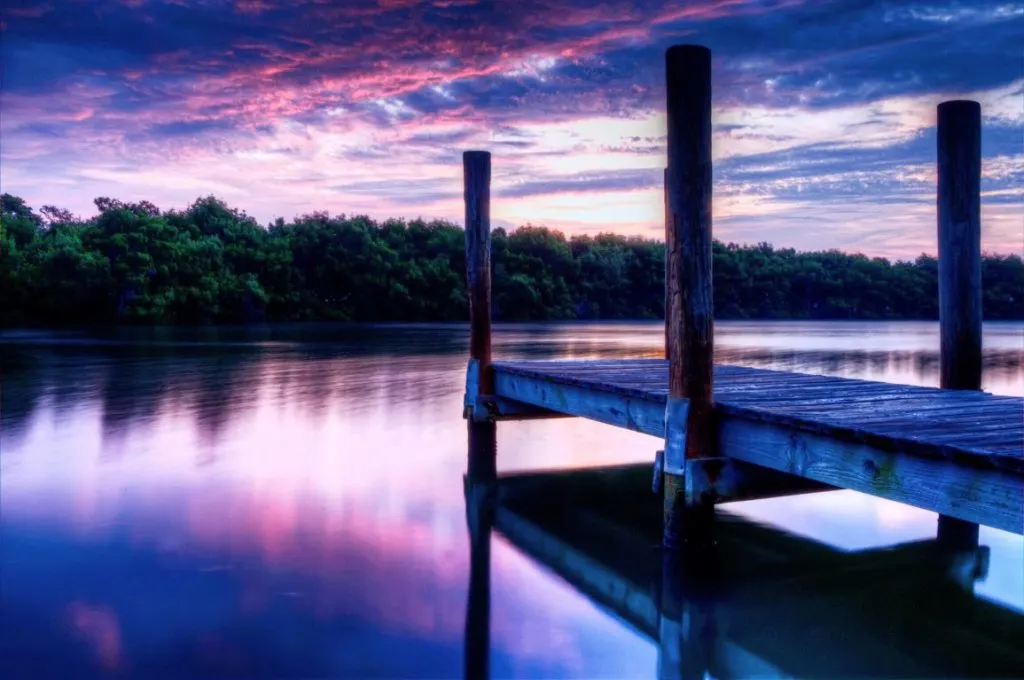 How to Prepare for Free Camping in Florida
Water is the key to life. When you're boondocking, the rule of thumb is to bring 5 gallons of water per person per day. That's for washing up, dishes and other small needs, like water for the animals.
What will you use for power?
At a campground, you plug in the cord, and magically you have power. When free-camping, you will need to have an alternative power source.
The most common is a generator. Most drivable RVs come with one, and it uses gas. Ensure you have a full tank or a way to add gas to your tank if this is your option. They also have portable generators useful for travel trailer owners.
Many RVers choose solar power. They have panels on the top of their RV or use portable panels to harness the sun's energy. The energy goes into batteries, and you run everything in your rig off those batteries.
It's a great renewable energy system.
You will also need something to collect your waste.
Free camping is a carry-in, carry out endeavor. If you bring it in, you must cart it out.
Have a plan for dumping your tanks before and after you go. If the tank gets full while you're there, there are portable tanks to collect the excess waste.
The key to long term free camping is planning and conserving your resources.
Pro Tip: We've teamed up with RV Masterclass this week to offer a giveaway of their signature course bundle! Sign up here
Here are the top 7 best free camping places in Florida.
#1 Cyprus Creek Preserve
Cypress Creek Preserve is in Land O Lakes. It's run by the Southwest Florida Water Management District, which uses a free reservation system that gives a gate code for entrance.
The park is described as quiet and secluded. It's good for a 40-foot RV, but most campers think it is more appropriate for smaller units. Trash is pack-in-pack-out. Recreation in the area is fishing, trails and a picnic area.
Each site has a fire ring and a picnic table. You'll love it for the quiet seclusion and decent cell phone coverage.
#2 Hampton Tract
Hampton Tract Green Swamp Wilderness Preserve is located in Lakeland. A free camping reservation must be made at watermatters.org before arriving.
The sites are mostly level with fire rings and picnic tables. There is a communal pit toilet and a lot of non-potable water spigots due to it being an equestrian campground as well as for RVers. Sites can fit up to a 45-foot trailer, but it's tight. Tenters are welcome. However, be aware that the campground is prone to some flooding.
The Internet is spotty to non-existent. There are a lot of biking and walking trails in the area and a lake about three miles away. The campground is also ADA accessible and pet friendly.
You'll love it for the nature-filled quiet, not far from the community of Lakeland.
#3 Davenport Landing
Davenport Landing is located in the Ocala National Forest in Salt Springs. It has 4 level sites with fire rings. The road leading in has a tendency to have deep ruts, especially after rain. There are no bathrooms and very little cell service.
This is also the access point to the Davenport Historical Site Trail and Exhibit, which has an ancient burial ground.
You'll love it for the history, rustic feel and swimming hole with a rope swing. This is truly off the grid camping.
#4 Hickory Hammock Campground
Hickory Hammock Campground is run by the South Florida Water Management District and is in Lorida. You need to register online to get the entrance code.
There are 25 large, mostly level sites, which are popular with hunters and Scouts, each has its own fire ring. It's also great for birders with lots of trees and hiking trails. There is an equestrian barn located here, too. Hickory Hammock has two composting toilets and two primitive showers. The campground also has a boat ramp, as well as recreation trails and fishing. The campground is pet friendly.
You'll love this campground for the water access and large sites. It is very remote, so bring what you need with you.
#5 Kowechobe Campground
Kowechobe Campground at Dinner Island Ranch Wildlife Management Area hosts 20 sites suitable for big rigs that are reserved online or by calling 561-625-5122. Located in Clewiston, the sites are in a big field with access to fishing, water and recreation trails. Pets are allowed. The Internet struggles in this area.
You'll love this spot for the access to the wildlife management area, especially if you're a photographer and the large sites.
#6 Serenovea Tract
Serenovea Tract, part of the Starkey Wilderness Preserve, is located in Land O Lakes and requires a reservation for the 8 sites. Each site comes with a fire pit or grill and a picnic table. There are pit toilets, but it is recommended you bring your own toilet paper.
This is also an equestrian center. There's access to trails for hiking, biking and horse riding. The tract is located across the highway from a grocery store and gas station. Scout the road before taking your larger rig down the bumpy entrance.
You'll love this campground for the excellent Internet, access to trails and stores, and the space in the sites to spread out.
#7 17 Mile Hunt Camp
17 Mile Hunt Camp is located in the Osceola National Forest in Sanderson. This is a first come, first served campground. There are toilets, but are only open during hunting season. Pets are welcome.
There are many sites for tent camping and flat sites for larger rigs. Like most free places, a 14-day camping limit. The Internet is non-existent for most plans.
You'll love this for peace and quiet and level sites.
It is very remote, right next to Big Gum Swamp Wilderness. From mid-November to January it could be very busy with hunters.
Discover the Best Free Camping Across the USA
To be honest with you, we hate paying for camping. There are so many free campsites in America (with complete privacy).
You should give it a try!
As a matter of fact, these free campsites are yours. Every time you pay federal taxes, you're contributing to these lands.
Become a FREE CAMPING INSIDER and join the 100,000 campers that love to score the best site!
We'll send you the 50 Best Free Campsites in the USA (one per state). Access the list by submitting your email below: