The Giants. Fisherman's Wharf. The Golden Gate Bridge. What do all of these have in common? They're in the city of San Francisco. When traveling to California, you may have a visit to the city on your itinerary.
But before you start planning, let's look at a few reasons why you might want to avoid San Francisco and enjoy the outlying areas instead.
From potholes to poop, it's not the most ideal location for a vacation.
Where Is San Francisco?
San Francisco is located along the central coast of California. The San Francisco Bay includes the cities of Oakland, San Jose, and San Francisco. In addition, Alcatraz Island, Angel Island State Park, and Treasure Island all make their homes in the San Francisco Bay.
Sacramento is less than two hours northeast of San Francisco, and Santa Rosa is slightly over an hour north. San Francisco is easily accessible by Interstate 80 and Highway 101, which includes the Golden Gate Bridge.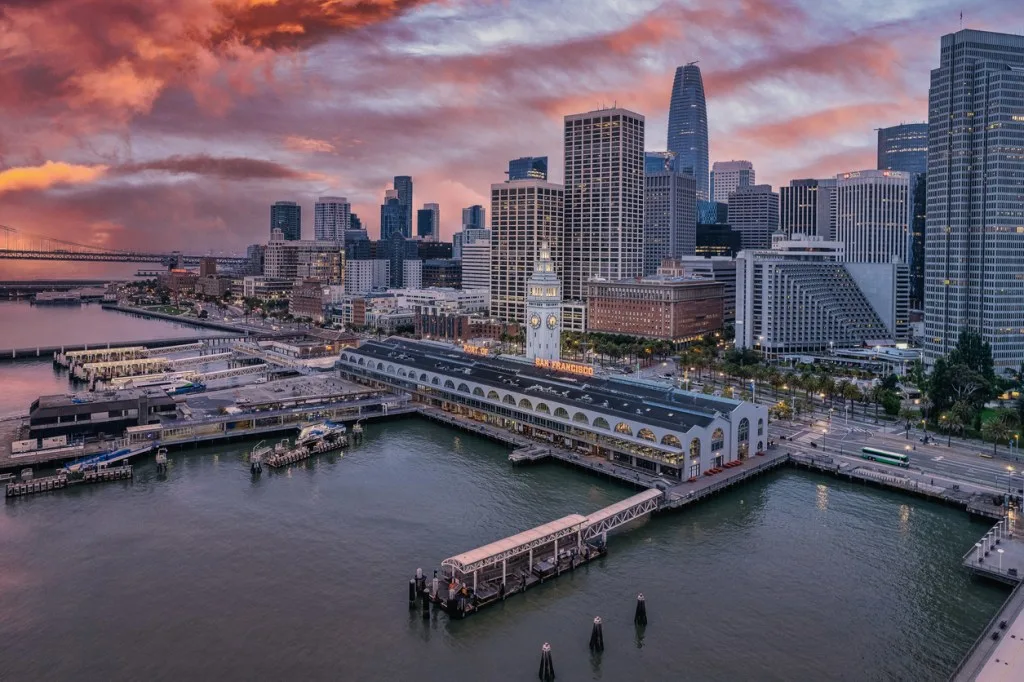 About San Francisco, Calif.
The fourth most populous city in California, San Francisco is home to over 873,000 residents. It's the 17th largest city in America. Other big industries besides the city government are finance and banking, technology, biotechnology, and medical research.
It's no wonder these growing industries are in San Francisco. The county also has the highest median home value in the United States at over $1.2 million.
Tourism, the arts, and cultural centers are also big draws for the area. Fisherman's Wharf, Alcatraz Island, and the Golden Gate Bridge lure visitors worldwide. Almost 40% of residents are from Asia or Latin America, and these groups have built up communities with strong cultural ties to their roots.
5 Reasons Why You Need to Avoid San Francisco
Even with the tourist attractions and international culture, San Francisco is a city you might want to avoid. Not only are the homes expensive, everything is. Plus, you might spend more time in traffic than actually exploring the city. Let's learn more about why you should avoid San Francisco.
1. Traffic And Road Infrastructure Are Terrible
Los Angeles traffic is well-known for hours and hours of delays. San Francisco isn't much better. And to add to the terrible commute are the horrible road conditions. Potholes are everywhere.
The road infrastructure has deteriorated so much that driving through San Francisco might actually be dangerous to your vehicle. Getting a flat tire, tearing up the suspension, or damaging an axle aren't as uncommon as they should be.
2. It's Expensive
Already mentioned is the extremely high cost of living in San Francisco. If you want to buy a house, you better have millions of dollars. But everything else also comes with a high price tag. Going out to eat, attending a concert or theater event, or enjoying a few hours of shopping will cost you.
And if you plan on driving your car, parking will be limited and very expensive. San Francisco certainly isn't a city where you want to plan a family vacation.
3. Public Transportation Is Poor
If you think you'll avoid traffic and potholes by using public transportation, think again. Whereas Chicago, New York, and Washington D.C. have excellent public transit systems, San Francisco falls short.
It seems with such poor parking and roads that the public transportation options would be better. Frequently, the Caltrain has mechanical problems and delays. Also, when it's operational, it doesn't get you to your destination much faster than if you drove yourself.
4. The Weather Is Bad
If you like fog, dampness, and chilly weather, San Francisco is the city for you. If you don't, avoid it. It's also quite windy in the warmer afternoons when the hot air with low pressure rises, and the cold air moves in from the ocean.
San Francisco's climate is often compared to the Mediterranean, although, even within the city, there are subsets of different types of climates.
5. It's Dirty
According to Business Insider, "San Francisco's downtown area is more contaminated with drug needles, garbage, and feces than some of the world's poorest slums." Poop is found everywhere. Homelessness is a crisis. Drugs are on every corner.
If you're looking for great sanitation, this is not your city.
Is San Francisco Safe?
Like all big cities in America, there are certain neighborhoods you want to avoid. Most of these neighborhoods aren't near tourist attractions, however. You have to take a few wrong turns to find yourself in a deep, dark location where you fear for your life.
Its crime rate is a bit higher than the national average, but that's an expectation in a large city. Overall, you should feel safe in San Francisco. Just get used to people always asking for money and stepping over feces left on the sidewalk.
Is a Trip to San Francisco Worth Your Time?
If you're looking for a trip to a big city in America, skip out on San Francisco. Other cities are cleaner, cheaper, and easier to get around.
The Bay area has its perks. Some people want to check off those bucket list items like driving across the Golden Gate Bridge or visiting the Pacific Coast to see the seals. But there are some serious downsides that are worth making San Francisco a city to avoid.
Have you ever been to San Francisco? What was your experience like?
Discover the Best Free Camping Across the USA
To be honest with you, we hate paying for camping. There are so many free campsites in America (with complete privacy).
You should give it a try!
As a matter of fact, these free campsites are yours. Every time you pay federal taxes, you're contributing to these lands.
Become a FREE CAMPING INSIDER and join the 100,000 campers that love to score the best site!
We'll send you the 50 Best Free Campsites in the USA (one per state). Access the list by submitting your email below: