If you're looking for a winter destination to escape the blizzards of Michigan or the frigid temperatures of Minnesota, look no further than the sunny southwestern city of Quartzsite, Arizona.
Conveniently located right off the interstate, Quartzsite is home to only a couple thousand residents but welcomes approximately two million tourists each year.
Let's look at why this is such a popular destination and when you should make plans to visit the Southwest!
About Quartzsite, Arizona
Located in La Paz County in southwestern Arizona, the city of Quartzsite sits at the intersection of Interstate 10 and Highway 95. It's about 128 miles west of Phoenix and about 74 miles south of Lake Havasu City. As of the 2020 census, about 2,400 people are city residents.
Tourism is a significant part of the economy as Quartzsite is one of the country's most popular winter destinations for RVers. Over a million people also come to the city to participate in the eight significant gem and mining shows and multiple swap meets in January and February.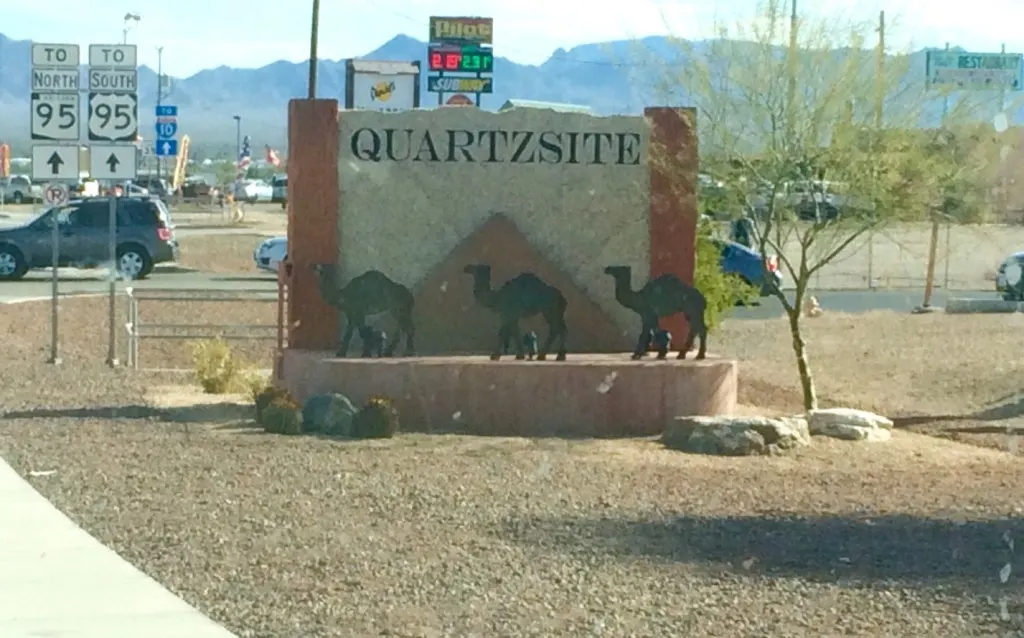 What Is Quartzsite Known For?
If you venture to Quartzsite, Arizona, you'll likely meet more snowbirds than locals. This city is one of the most popular winter destinations in the country with its mild climate and up to 70-degree temperatures. The PowWow Gem & Mineral Show runs every January, which brings in visitors from all over the world.
But if you're not into gems, there are still plenty of other reasons to visit. From ATVing to hiking, there are hundreds of miles of trails to explore. Museums invite history buffs to learn about the ancient southwest, and petroglyphs tell stories of the indigenous people of long ago.
When Should I Go to Quartzsite, Arizona?
The best weather and most comfortable temperatures are in the winter, so many travelers go to Quartzsite during these months.
Temperatures hardly ever go below 38 degrees at night. Once spring hits, the air heats up, and summers can be almost unbearable, with temperatures reaching over 100 degrees. Even in late spring, temperatures can get into the 90s.
What Is the Coldest Month in Quartzsite, Arizona?
December is the coldest month, but even then, you won't experience severe temperatures. The average low for the month is around 38-39 degrees. January is also one of the coldest months, with an average low of about 40 degrees.
Quartzsite normally doesn't receive any snow and only five inches of rain each year. It's one of the driest areas of the country, with precipitation only occurring about 47 days out of the year. Because of this, Quartzsite is quite sunny most of the year, with over 300 days of sunshine. The rest of the country averages about 200 days of sun, so you can see why visitors love this southwestern city.
Why Do People RV in Quartzsite?
Most RVs can't withstand severe weather, such as sweltering or frigid temperatures. The extreme weather is why many RVers travel to Florida, Texas, Arizona, and California during the winter months. They don't want to deal with colder temperatures and having to protect their water lines or holding tanks or worry about the poor insulation of their RV in those winter conditions. Quartzsite is the perfect location to enjoy a mild winter while taking advantage of outdoor recreational activities.
The temperature changes are also why RVers leave those areas by spring to head north. They don't want to deal with poor insulation in hot weather or continuously running air conditioners that may freeze up or need service work when it's 90-100 degrees outside. You won't find many RVers spending the summer in Quartzsite, Arizona.
How Much Does it Cost to Camp at Quartzsite, Arizona?
Because Quartzsite is such a popular area for camping in the winter, sites can be more expensive during this peak season compared to the spring or summer. Some campgrounds also cater only to senior adults, so you'll find age restrictions of over 55 as you search for campgrounds.
Many local campgrounds cost anywhere from $25 to $40 per night in Quartzsite. Resort-type RV parks with full amenities will cost more.
What Is There to Do in Quartzsite?
There's a reason for the name Quartzsite. The mining and gem shows in the area lure jewelers from all over the world. Flea markets and swap meets are also quite popular here. If you'd prefer to explore than shop, take an ATV out on the Arizona Peace Trail and enjoy the outdoors and some thrills and adventure. Visit Hi Jolly's Tomb, a historical burial site for pioneer families.
Numerous state parks and historical landmarks also detail the history of the indigenous people of Arizona. Learn about these ancient cultures or go hiking to explore this Arizona desert land. You're also only about 20 miles from the Colorado River, which forms the border between Arizona and California.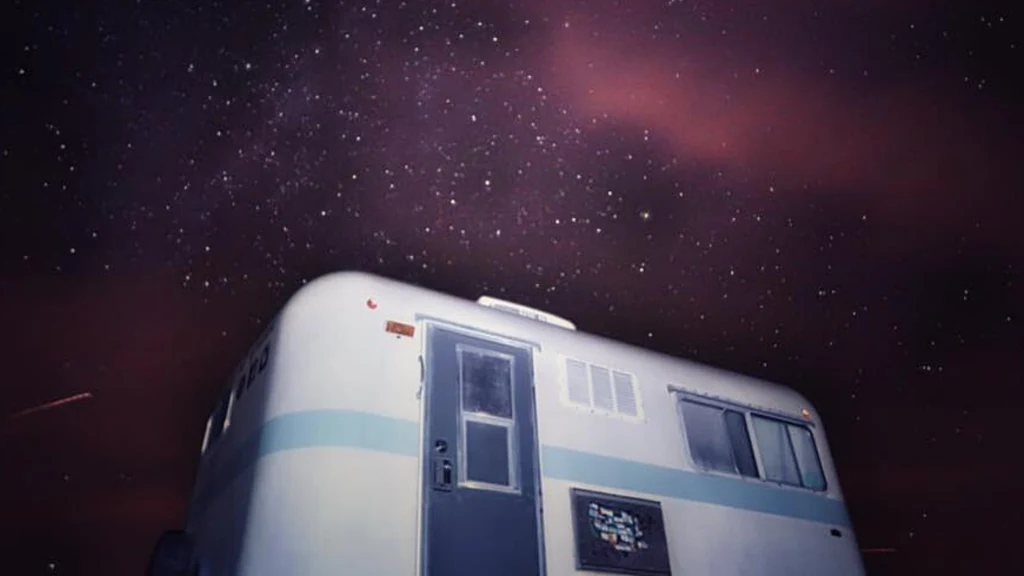 How Far Is Quartzsite From the Mexican Border?
A drive from Quartzsite down to Yuma, one of Arizona's last American cities before crossing the Mexican border, is about 90 minutes. This route is straight south on Highway 95. From Yuma down to San Luis at the border is about another 22 miles on Highway 95. So depending on traffic, you can reach Mexico in less than two hours from Quartzsite.
Is Quartzsite, Arizona, Worth Visiting?
Quartzsite, Arizona, is a beautiful part of the country with mild winter weather, lots of opportunities for gem collecting, and endless miles of outdoor adventure. Whether you're into shopping, history, or recreation, you'll find what you're looking for in Quartzsite. Just don't make plans to visit in the summer. Instead, enjoy the sunshine of January and replace snow clouds with clear skies.
Have you ever been to Quartzsite? If not, what are you waiting for? Make your winter plans now!
Discover the Best Free Camping Across the USA
To be honest with you, we hate paying for camping. There are so many free campsites in America (with complete privacy).
You should give it a try!
As a matter of fact, these free campsites are yours. Every time you pay federal taxes, you're contributing to these lands.
Become a FREE CAMPING INSIDER and join the 100,000 campers who love to score the best site!
We'll send you the 50 Best Free Campsites in the USA (one per state). Access the list by submitting your email below: