When you've got to go, you've got to go. However, finding a bathroom on the road can sometimes be quite a gamble. Some bathrooms are cleaner than others, and there seems to be no consistency.
So, where can you find the cleanest (and dirtiest) bathrooms on the road? Let's see!
What Gas Station Has the Cleanest Bathrooms?
Once you walk into a Buc-ee's bathroom, your expectations for gas stations will significantly increase. Buc-ee's prides itself in having the cleanest bathrooms of any gas station chain in the country. Their bathrooms are massive and extremely well maintained.
Popular gas-saving app GasBuddy recognized them as the highest score when it comes to gas station bathrooms. Buc-ee's is a great place to fill up on fuel, grab some beaver nuggets, and answer nature's call.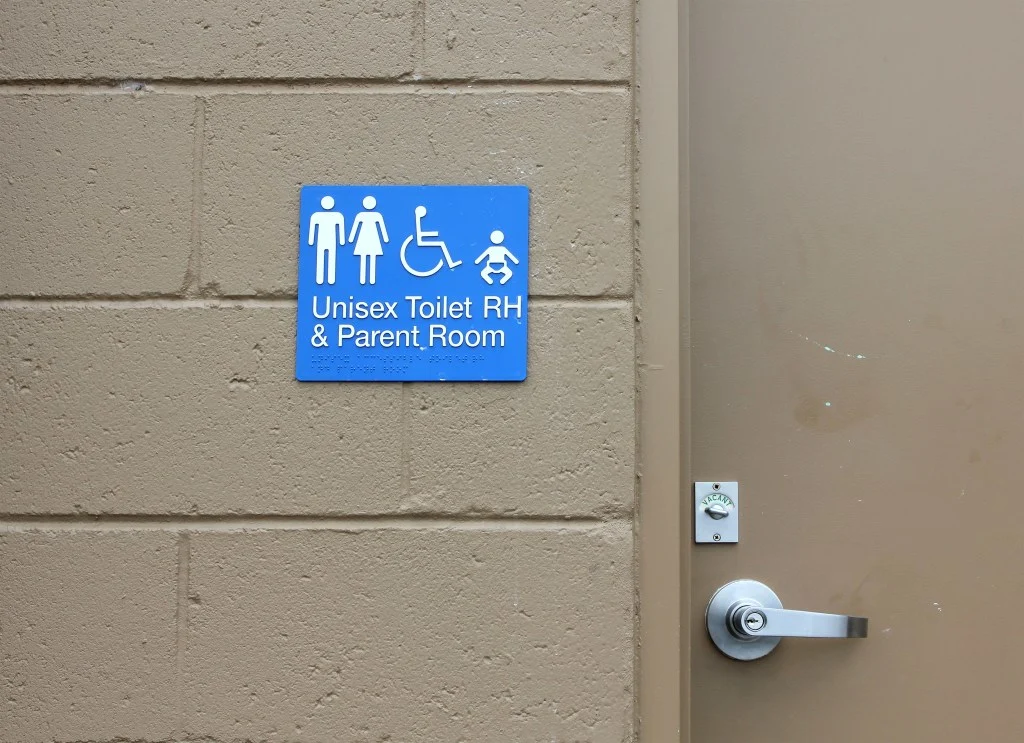 Where Do You Go to the Bathroom When Traveling?
You want to be picky about where you choose to use the bathroom when traveling. One nightmarish experience can drive you to swear off public restrooms for the rest of your life. Here are some places you can stop to use the bathroom while traveling.
However, remember these can be hit-or-miss, and public restrooms can be a gamble you have to take.
Rest Stops
Rest stops typically sit right off the interstate highway and are easy to access. The state often funds them, so they usually receive regular cleanings and maintenance. Stopping at a rest stop is typically a safe bet. However, there can be a rogue rest stop now and again that may catch you by surprise.
These are ideal locations if you're on a long road trip. They often have picnic areas that make it easy to enjoy a meal and get out of your vehicle. Some will even include playgrounds and restaurants to turn stops into multi-purpose stops.
Truck Stops
There are thousands of truck stops across America's highways and byways. Truck stops are travel centers that cater to those who spend a tremendous amount of time on the roads. Truck stops like Love's, Pilot, and Flying J typically have relatively clean bathrooms. However, some are cleaner than others.
If you encounter a filthy restroom, leave a review or submit feedback through the corporate website. These companies take restroom cleanliness seriously and have high expectations for their locations.
Gas Stations
Gas stations may be readily available while you're on the road, but they can be a serious gamble. Some gas stations are independently owned and operated, which means there's almost no accountability for cleanliness when it comes to the restrooms.
The cleanliness of restrooms can be hit or miss and very unpredictable, but most of the time, gas station bathrooms will disappoint you. You may find yourself bathing in hand sanitizer as soon as you leave the gas station. If there are other options, take your chances somewhere else.
Fast Food Restaurants
Don't forget fast food restaurants when you're on the road and need to use the restroom. Many fast food restaurants are corporate franchise locations that hold franchisees accountable for the cleanliness of their establishment, including the bathrooms.
If you're stopping for food anyway, it's worth peeking into the bathroom to see if it's safe to use or not. However, if you're stopping at a Chick-fil-A or other fast food restaurant with a reputation for cleanliness, it's likely a safe bet.
Pro Tip: Want to use a truck stop to go to the bathroom? Make sure you know these 7 Things Non-Truckers Should Know About Truck Stops.
How to Find a Bathroom
There are some tools and resources that you can use to find and scout out bathrooms while you're on the road. Use technology to your advantage and avoid as many surprises as you can when selecting a bathroom.
Bathroom Scout
Bathroom Scout can help you find the nearest bathroom, whether driving down the road or walking in an unfamiliar part of town. The app has a massive database with many known bathrooms worldwide.
You can even use your phone's GPS to help you navigate to the restroom. Users can even rate bathrooms to help provide other users with information regarding whether it's a good place to stop or not.
Flush
Flush is a free app available for both Apple and Android devices. There are no in-app purchases, allowing you to quickly and easily search the more than 200,000 bathrooms in its database. You can find important information about restrooms, including which ones cost or require usage.
Provide ratings and report new toilets not in the database with ease. Using Flush, you can avoid the wild goose chase of running around trying to locate the nearest clean restroom.
Truck Stop Apps
Don't forget to download the apps of popular truck stops like Love's, Pilot/Flying J, and TravelCenters of America (TA). These apps can allow you to find the nearest location when you're traveling. Since these truck stops tend to have cleaner restrooms, you minimize the risk of having a bad experience when you or someone you're traveling with needs to potty.
Pro Tip: Check out these 7 Things to Know About Flying J Truck Stops before you use their app.
Tips for Using Public Restrooms
You want to do all you can to protect yourself and avoid germs when using public restrooms. Let's look at a few tips for using public restrooms and how they can help you avoid contact with nasty germs in public restrooms.
Avoid Placing Things on the Ground
No matter how clean a restroom appears, never place anything on the floor. Who knows when the last time they thoroughly cleaned the floors or what liquids have dried on there. The last thing you want to do is to set your bag or jacket in a puddle of someone else's urine. Use the hooks on the back of the stall door whenever possible.
Check Toilet Paper Supply
Every public restroom user's worst nightmare is going to the restroom and waiting until it's too late to discover that there's no toilet paper. It can create quite a mess or awkward situation. Always make sure you check before you do your business that the stall has a sufficient amount of toilet paper. If not, find another stall to use the restroom. This is typically a mistake you only make once. Most public restroom users will learn their lesson the first time.
Wipe the Seat
It's always a good idea to wipe the seat or use a seat cover when using the restroom. You don't want to plop yourself down on a public restroom toilet seat with an unknown liquid on it. It's disgusting and likely will cause you to lose any sort of appetite that you might have had. It may be a good idea to keep some anti-bacterial wipes on hand just in case you encounter a gross toilet seat and have no other options.
Hover Instead of Sitting
It may not be as comfortable, but there's a good chance you can do your business hovering instead of sitting. Hovering is the best option to minimize contact between your body and the public restroom toilet seat. A side benefit is that you'll also give your legs a decent workout.
Use a Tissue to Touch Any Surfaces
There's a good chance that any surfaces you touch in the restroom will be contaminated with bacteria and germs. It's wise to use a tissue to touch any surfaces to avoid getting those germs onto your hands.
Use paper towels or your elbows to turn the water on and off when the restroom doesn't have the motion sensors to flush the toilet or turn on the faucet in the sink. If the bathroom has paper towels for drying your hands, use them to open the door and discard the paper towel in a nearby trashcan when you leave.
Wash Your Hands Properly
Sadly, most people don't wash their hands properly. The CDC estimates that only 19% of people properly wash their hands after using the restroom. Think about that the next time you find yourself shaking hands with someone.
The CDC recommends a five-step approach for washing your hands. You must wet your hands, lather with soap, scrub for 20 seconds, rinse under clean water, and dry them. If you're skipping or cutting short any of these steps, you're not washing your hands correctly.
Find a Clean Place to Answer Nature's Call
Finding the cleanest bathroom and safest place to use the toilet is important when you're on the road. Don't take any chances stopping at a dicey one. Use the tips and tools we've shared today to maximize your chances of finding a clean place to answer nature's call.
A horrific experience at a restroom can ruin your day and leave your stomach in knots. So choose your restrooms carefully!
Discover the Best Free Camping Across the USA
To be honest with you, we hate paying for camping. There are so many free campsites in America (with complete privacy).
You should give it a try!
As a matter of fact, these free campsites are yours. Every time you pay federal taxes, you're contributing to these lands.
Become a FREE CAMPING INSIDER and join the 100,000 campers that love to score the best site!
We'll send you the 50 Best Free Campsites in the USA (one per state). Access the list by submitting your email below: