The federal government owns more than 600 million acres of land in the United States. Many of these lands are vast, remote areas with minimal infrastructure and offer large amounts of privacy.
They're the perfect environment for seedy activities. You may even worry about using these lands because others have warned you about their risks. So do criminals hide on public lands? Let's find out.
What Is Meant By Public Land?
A government entity owns public lands; these could be federal, state, or even local governments. These offices manage them through various agencies. It's important to know that public lands can also include rivers, lakes, and other bodies of water.
But the land is generally available for the public to use.
What Is the Purpose of Public Lands?
The government sets aside public lands for the benefit of the public good. Typically, the designation of the land determines what activities one can enjoy on or in them. Some public lands, like national parks, have stringent rules and regulations regarding their use. However, while national forests may be equally as beautiful, they typically have much more flexibility in how the public can use them.
You can usually do activities like hiking, fishing, hunting, rock climbing, and other outdoor activities on most public lands. You may need to acquire a special permit or license for some things, but most public lands allow recreational use. However, if your favorite recreational activity includes a motor or other mechanism, you will likely encounter more restrictions.
The ultimate purpose of public lands is to preserve and protect the unique landscapes across the country. However, the governing agencies want to allow the general public to use them, but to do so responsibly.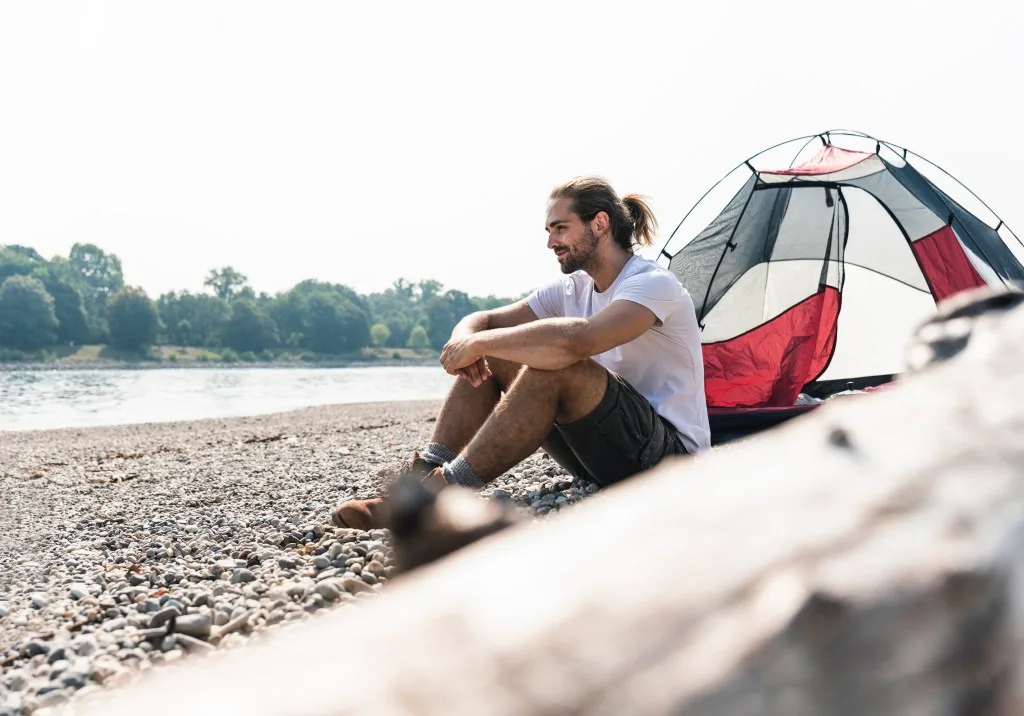 Do Criminals Hide on Public Land?
Criminals will hide anywhere they can find a place to go undetected or evade law enforcement. Unfortunately, from time to time, they will use the vast and remote public lands as their hideout. Is it relatively common? Absolutely not. However, it happens more often than it should.
Recently, Adam Simjee and his girlfriend, Mikayla Paulus, spent some time in the Talladega National Forest in Alabama. The couple stopped to help two females that appeared stranded on the side of the road.
However, the two women took advantage of the couple's generosity to help and pulled a gun on Simjee and Paulus. They ordered them into the woods, where Simjee pulled his weapon on the women. Sadly, he suffered a fatal wound and ultimately died from the encounter.
Again, these incidents aren't common, but they do happen. You should proceed cautiously when interacting with strangers, whether on public or private lands. Your safety is of the utmost importance at all times.
Pro Tip: We took a closer look to decide Is America Still Safe for Camping?
Can You Live on Federal Land?
Federal lands are available for public, recreational use. You cannot set up camp and live permanently on federal land. Public lands for camping will typically have some sort of maximum stay limit. These can range from five to 21 days but vary based on the location and the time of year.
If you plan to use federal lands for recreational camping, ensure you are aware of and follow the stay limits.
Stay limits help protect the land and ensure that everyone that wants to use the land has the opportunity to do so. Tax dollars pay for land management, so everyone should have the chance to use it. Stay limits also help ensure the land has time to heal and doesn't experience damage due to overuse.
What Is in Charge of BLM Land?
BLM land is designated for oversight by the Bureau of Land Management, one of the nine bureaus under the federal government's Interior Department. The BLM oversees 245 million acres, approximately a tenth of America's land base. It aims to protect the precious land and its resources for future generations to enjoy.
What Is BLM Law Enforcement?
Approximately 200 uniformed officers and 70 criminal investigators help ensure public safety and the fulfillment of BLM's mission. These law enforcement officers fall under the Federal Land Policy and Management Act. This act allows them to enforce federal laws, carry weapons, serve warrants, and make arrests.
These officers can also conduct searches of people and places with or without a warrant but must follow the applicable laws. If you cause harm to the land or use it for illegal purposes, you won't want to run into these people. Never commit a crime while on federal property (or anywhere). It's likely not going to end with a walk in the park or a slap on the wrist.
Is There a Lawless City in the US?
Slab City sits a few miles east of Niland, Calif., less than 50 miles from the Mexican border. The city gets its name from the large concrete slabs that remain from its days as a WWII military base. However, despite what "residents" and the community may think, it's not officially recognized as a town or city.
The California State Teachers Retirement System technically owns the land that encompasses Slab City. However, it has no restrictions or regulations on who lives or visits the area. If you want to experience the wild west, Slab City is about as wild as it gets.
While it may not have active law enforcement on site, it's far from lawless. Police cars regularly drive through, and some signs throughout the city list the few written rules. If you need assistance from the police, they'll quickly come to the scene to assist.
Is Slab City Safe to Visit?
Slab City is a large community of eclectic individuals who march to the beat of a different drum. The environment isn't exactly family-friendly and is something that most families will only want to drive through on their way to a safer adventure. However, many people choose to stay overnight or longer in Slab City without any issues.
Slab City is like any other boondocking or remote camping location. Safety is never guaranteed; you must remain aware of any potential dangers and protect yourself and your belongings. Brush up on the rules unique to California for protecting yourself.
Pro Tip: Join the debate on Safety vs Seclusion: Can Campers Have Both? Plus find out how you can stay safe while camping on public land.
What Precautions Should I Take When Visiting Public Lands?
When visiting public lands, you need to have some common sense. Avoid putting yourself in a dangerous situation, and always have a plan to protect yourself. Be aware of your surroundings and have a healthy dose of skepticism when interacting with strangers or someone in need. You don't want to put yourself or your loved ones in a dangerous situation by interacting with someone with ill intentions.
You should leave if you ever feel uncomfortable or unsafe on public lands. Once you reach safety, contact local authorities to report the incident or encounter that caused you to feel unsafe. Reporting these encounters can help ensure future public land users don't have to experience the same issues you did.
Discover the Best Free Camping Across the USA
To be honest with you, we hate paying for camping. There are so many free campsites in America (with complete privacy).
You should give it a try!
As a matter of fact, these free campsites are yours. Every time you pay federal taxes, you're contributing to these lands.
Become a FREE CAMPING INSIDER and join the 100,000 campers that love to score the best site!
We'll send you the 50 Best Free Campsites in the USA (one per state). Access the list by submitting your email below: