No matter how well we maintain our homes and RVs, keeping Flex Seal products on hand is always a good idea.
For RVers, getting caught off guard on the road and needing a minor repair can spoil a trip. No one wants to spend valuable time and money looking for that quick fix.
We'll share five valuable ways to use Flex Seal products to make quick repairs yourself.
Let's dive in!
About Flex Seal
Flex Seal is a line of versatile products used for repairing minor damages around your home or RV. They come in various forms, including tape, liquid, paste, and spray.
Flex Seal products adhere to surfaces including wood, metal, tile, fabric, glass, plastic, aluminum, porcelain, drywall, rubber, concrete, and vinyl. The company says they aren't intended to be a permanent fix. Still, under the right circumstances, it can remain in place forever.
Flex Paste is a super thick, rubberized paste that clings to the surface and instantly fills large gaps, cracks, and holes. Once dry, it becomes a strong, flexible, watertight, rubberized coating that seals air, water, and moisture.
Flex Seal Tape works on both wet and dry surfaces. The company touts a strength of as low as twenty and as high as two hundred degrees Fahrenheit. It makes a strong, waterproof seal.
Many variables affect the success of the products. For instance, Flex Seal Liquid dries faster in the summer than in the winter. And you can't use Flex Seal Tape on greasy, dirty, or porous surfaces.
You may already be aware of certain uses for Flex Seal products. But here we share some ways of using the different forms that might surprise you.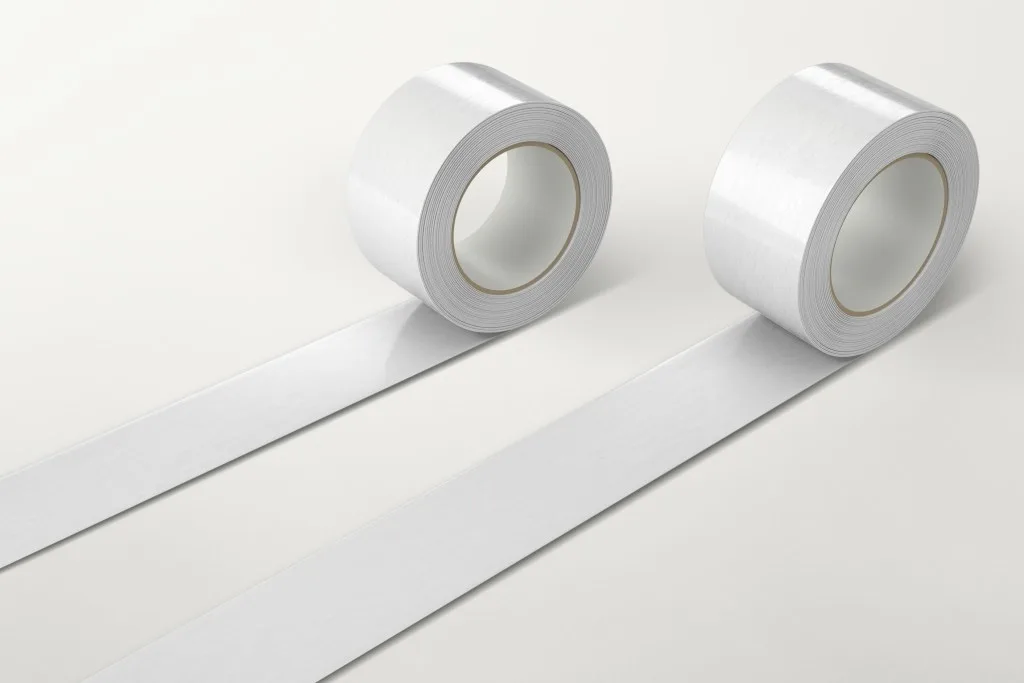 RV Roof Repair
So you and your family take your RV out on vacation. You reach the campsite, put down the leveling jacks, and stretch out to relax for the night. Only, it's raining. And you just felt a drop of water hit your forehead. Not a good way to start the trip.
Time to grab the Flex Seal to do a quick repair. For a small roof leak, Flex Seal Liquid or Spray are your best options. Both products form a waterproof rubbery seal. The spray is suitable for hard-to-reach surfaces.
Flex Seal Tape can also be useful as it's extremely strong and waterproof. It'll definitely help while you're waiting to get to a repair shop down the road or when you get home. Just know the tape is so adhesive it could rip up part of your roof material.
Pro Tip: Unsure if Flex Seal is the best product to use on your RV roof? We uncovered Which RV Roof Sealant Should You Use to help you get the best outcome!
Repair Pipe Leaks
As you start to connect your RV water hose to the spigot, you notice a wet spot on the floorboard. So that's why the tank level went down so fast; you have a leak. Be it a hole, crack, or ill-fitting joint, Flex Seal Tape will help until you get back home.
The tape is very adhesive on many materials, including copper and PVC. Its adaptability means you can use it with hot and cold water pipes. Flex Seal is a good, short-term, cost-effective solution to hold you over until you can get a permanent repair done.
If you use the Flex Seal Tape, simply cut the length needed and follow the product directions. It's that simple. While this isn't meant to be a permanent fix, it can save you while out on the road.
Fix a Pool Leak
It's time for your kid's summer birthday party. It's just a few hours before the little gigglers arrive, and you thought the pool was ready for use. Unfortunately, you notice a leak and realize a fix needs to happen fast.
In this case, Flex Seal Liquid is your best option for a structural leak. It's easily applied and chemically safe for use around swimming pools.
While it's not permanent, it may buy you some time and allow the party to go on without interruption. However, if you think the problem is a suction or pressure leak, there's no guarantee the liquid will work.
Remove Decals
Flex Seal Adhesive Remover is a nifty product that may help in a variety of ways. A five-ounce can will help you remove more than just adhesives.
It can help remove that tacky sticker from your used cargo van before selling it. But it can also easily remove the Flex Seal Tape you used to fix the small hole in your roof.
Did your loving child decide to leave their mark on the back of your car's leather seat with a permanent marker?
Surprisingly, Flex Seal Adhesive Remover can wipe it all away. It can even help keep your camper clean from road and pine tar and bugs.
If you're just finding out about this nifty tip, you're welcome.
Repair Shower Floor Cracks
Be it home or RV, Flex Seal has products to help seal or repair cracks in your shower floor. The assorted products come in different colors to help you match your project.
Consider the Flex Shot. It creates a water-tight seal and is water-repellant with mildew-resistant properties. It typically lasts longer than standard caulks and sealants but with less cracking. With its easy-to-use applicator, you'll fill cracks in no time.
Flex Shot is safe to use in small spaces but does need good ventilation during application. For minor fixes, this is an excellent product for filling gaps and cracks in your shower.
How Long Does Flex Seal Last After Application?
Flex Seal boasts that its water-based, latex-free formulas can last up to thirty years without fading, drying, cracking, or deteriorating. It's a great alternative to creating a waterproof barrier on many surfaces. Application on small projects rather than large ones is better.
The life expectancy of the product depends on other factors as well. Was it applied correctly? What was the original condition of the surface material before you used Flex Seal? The type of environment your repair withstands, such as sun, rain, or extreme temperatures, also impacts the longevity of the fix.
Reviewers report that Flex Seal products can last a very long time. But they also note that you shouldn't use it as a permanent repair.
Pro Tip: Flex Seal products are excellent additions to your RV toolbox, but make sure you also have these Weird RV Tools That Actually Work Wonders.
Flex Seal to the Rescue
Flex Seal can be a lifesaver when you find an unexpected leak or hole needing immediate repair. Their products are so versatile that they may help prevent further damage.
We keep a can of Flex Seal Spray and Tape on hand in the event we need a quick fix. These items will keep you prepared when the time comes to repair that pesky leak.
Discover the Best Free Camping Across the USA
To be honest with you, we hate paying for camping. There are so many free campsites in America (with complete privacy).
You should give it a try!
As a matter of fact, these free campsites are yours. Every time you pay federal taxes, you're contributing to these lands.
Become a FREE CAMPING INSIDER and join the 100,000 campers who love to score the best site!
We'll send you the 50 Best Free Campsites in the USA (one per state). Access the list by submitting your email below: