If you've traveled around the country, you've probably come across more supermarkets and grocery store chains than you can remember. But one of the best is in the nation's southeastern corner – Publix.
It's a chain that's inspired diehard loyalty from many who love its quality, selection, and service. So how do you make the most of your Publix shopping trip?
Read on to find out!
What Is Publix?
Publix is a supermarket chain with more than 1,300 locations across the southeast, all of which have dedicated fans and shoppers. It was founded in Winter Haven, Fla., in 1930. Its more than 230,000 employees own the company – the largest employee-owned business in the United States.
How Many States Have Publix?
If you're traveling through certain parts of Florida, Publix may seem like an inescapable presence. But you may be surprised to learn the chain has locations in just seven states: Florida, Georgia, Alabama, South Carolina, Tennessee, North Carolina, and Virginia (in order of most to least stores).
Florida is far and away the leader in total stores, with nearly 840, compared to number two, Georgia, with just under 200. Virginia has the fewest Publix of any state where the chain currently operates, with just 19.
Pro Tip: If you prefer to shop at Costco instead of Publix, make sure you avoid committing any of these Seven Deadly Sins of Costco Shopping.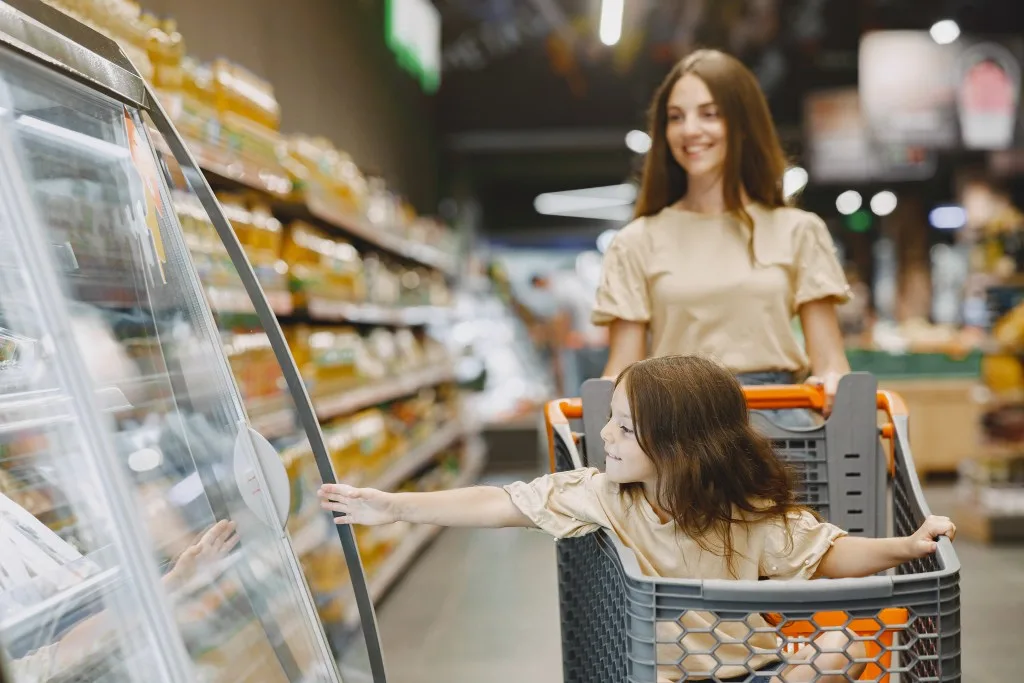 7 Rules for Shopping at Publix
It's hard to go wrong when shopping at a store with such high quality and a broad selection as Publix. But you can make your next shopping trip an even better experience by following these simple rules.
1. You Can Save With Coupons
Those who know how to use coupons can save everywhere, but Publix has one of the most generous policies out there. The chain accepts manufacturer's coupons, online coupons, and even coupons from nearby competitors!
Deals are also stackable, meaning you can combine multiple discounts and deals on a single item. This can result in deep savings that dramatically reduce your grocery bill. The pharmacy even accepts coupons for prescriptions!
2. The Deli Is Top Notch
Go to any Publix and you'll likely see a crowd in the deli. It's not because of slow service or anything of the sort. In fact, Publix has some of the most prompt deli service around! No, the deli is just that good! From top-quality deli meats to delicious prepared foods, Publix's deli rivals or exceeds many full-time independent delis.
Deli staff will also prepare a variety of delicious sandwiches with these ingredients that will have you coming back time and time again.
3. Almost Anything Can Be Returned
One of the things that Publix is known for is its commitment to customer satisfaction. One of the most prominent places this is felt is its return and refund policy. The chain promises to replace the item or refund your original purchase method if you're unhappy with your purchase for any reason.
All you need to do is bring it back with a receipt. Store employees may even be able to help look up your receipt if you paid with a credit card or used your phone number during the purchase.
Still can't track down your proof of purchase? No worries. Publix will still provide you with a credit in the form of a store gift card.
4. Buying Alcohol in Bulk Earns You Discounts
Publix frequently carries wine and beer in its main stores, but the real magic can be found when buying in bulk at the nearby Publix Liquors.
There, you'll get a 10% discount when purchasing eight or more bottles. In addition, these stores offer an extensive selection that's perfect for casual drinks or dedicated cocktail enthusiasts.
5. The Meat Selection is Quality
All too many grocery stores these days have eliminated the butcher in favor of sad-looking, pre-wrapped steaks, chicken, and other meat. Publix has an experienced meat section staff that can help you select the best cuts for your needs and even portion your selection for easy cooking.
The store also offers antibiotic-free meats and pre-seasoned and pre-cooked products. There are even regionally or ethnically popular meats and cuts you may not find in a cookie-cutter grocery chain.
6. Seniors Get Daily Discounts
Getting older has its downsides, but also its perks! Shoppers over 60 can enjoy a 5% discount every Wednesday at select locations.
This small discount can add up to quite a bit over time! It's just one of the many small ways Publix gives back to the community it serves.
7. You Can Cash Personal and Payroll Checks at Publix
Sometimes another trip to the bank is just too much of a hassle to think about. If you're a Publix shopper, however, you're in luck! Publix allows customers to cash both personal and payroll checks at all stores.
You'll need to provide a photo ID and pay a small fee, but the convenience of the program is a lifesaver for many. It's just one of the several financial services at Publix, including money orders, transfers, and coin redemption.
What Is the Best Day to Shop at Publix?
The best time to shop is partly a matter of personal preference, but some times are better than others. For example, you'll want to skip weekends and the time immediately after most jobs let out if you're trying to avoid the crowds.
Weekday mornings tend to have the least shoppers, and some believe they'll get a better selection by shopping on Thursdays, which carry new sales.
Pro Tip: For Walmart shoppers, make sure you know these 10 Unwritten Rules for Shopping at Walmart before you start shopping.
Is Shopping at Publix Worth It?
Shopping for food is a very personal experience. Many people will spend more or drive further for higher quality, while others are happy to accept a more limited selection in exchange for lower prices and convenience. Publix undoubtedly provides some of the highest quality grocery shopping in the regions it serves. For many residents and visitors, it's quite convenient as well!
For those looking for one of the best combinations of service, selection, prices, and quality, it's hard to go wrong with one of the many Publix supermarkets.
Discover the Best Free Camping Across the USA
To be honest with you, we hate paying for camping. There are so many free campsites in America (with complete privacy).
You should give it a try!
As a matter of fact, these free campsites are yours. Every time you pay federal taxes, you're contributing to these lands.
Become a FREE CAMPING INSIDER and join the 100,000 campers that love to score the best site!
We'll send you the 50 Best Free Campsites in the USA (one per state). Access the list by submitting your email below: