There are a few sure signs that the seasons are changing. The temperatures drop, the leaves changing color, and in some areas of the country, the arrival of snowbirds. We're not talking about real birds of the winged variety.
We're talking about the seasonal travel phenomenon that can significantly impact some states. So what do you need to know about snowbirding and when they arrive? Let's take a closer look.
What Is a Snowbird?
The term snowbird refers to people who live primarily in cooler or more temperate regions of the country. However, they spend several months of the year (typically the coldest ones) in a second home or rented property in warmer areas. They take their name from their shared behavior with actual snowbirds, which migrate south for the winter.
Snowbirds differ from full-time travelers because their lives are generally split only between two places. They also differ from others with multiple homes in the purely seasonal and weather-based motivation for their travel. Many are motivated by the desire to simply escape the cold and the snow. Others make the move for health reasons or to be more active during the winter. Still, others just enjoy the change of pace and scenery.
How Old Are Snowbirds?
Generally speaking, snowbirds tend to be older (usually in their 50s or above) and are often retired. While people of all ages can live the snowbird lifestyle, it's easier for those who don't have to be in a physical office for work every day. However, since the COVID-19 pandemic, more people have begun to work fully remotely, unlocking the snowbird lifestyle for millions.
Pro Tip: If you're 55+ and want more information on staying in a more age exclusive RV park, We Snuck Into a 55+ RV Park, Here's What We Learned.
What State Has the Most Snowbirds?
While it can be hard to track precisely how many snowbirds there are, the leading state is fairly clear – Florida. The Sunshine State claims more than three-quarters of a million seasonal residents thanks to its mild winter weather. It's also just a few hours' drive or flight for millions of Americans living east of the Mississippi River. Florida also offers a large amount of housing suitable for part-time and seasonal residents. There are a seemingly limitless number of condos and retirement communities.
Arizona is generally considered the second most common snowbird state, partly because of its proximity to highly populated West Coast states like California. Like Florida, it also offers year-round warm weather in many parts but with a drier climate. Developers have taken advantage of the extensive amount of undeveloped land around major cities like Phoenix and Tucson to add a significant amount of snowbird-friendly housing.
When Do Snowbirds Migrate?
Like their namesakes, snowbirds begin to migrate south as the temperatures begin to drop. Their exact departure and arrival dates will vary by personal preference. Some in more northern areas may head down as soon as Labor Day, enjoying six months or more in warm climates.
Others may wait until Thanksgiving or the holidays to head down to their winter abode, spending just the true winter season itself down south. On the flip side, some begin to head north as early as March. Others stay until temperatures climb in May.
The migration dates of snowbirds may partly depend on legal and tax issues. Certain states may require those claiming legal residency to spend a certain amount of time there per year – often about six months. Snowbirds looking to take advantage of the residency benefits of their winter homes should ensure they coordinate their travel to check all the appropriate boxes.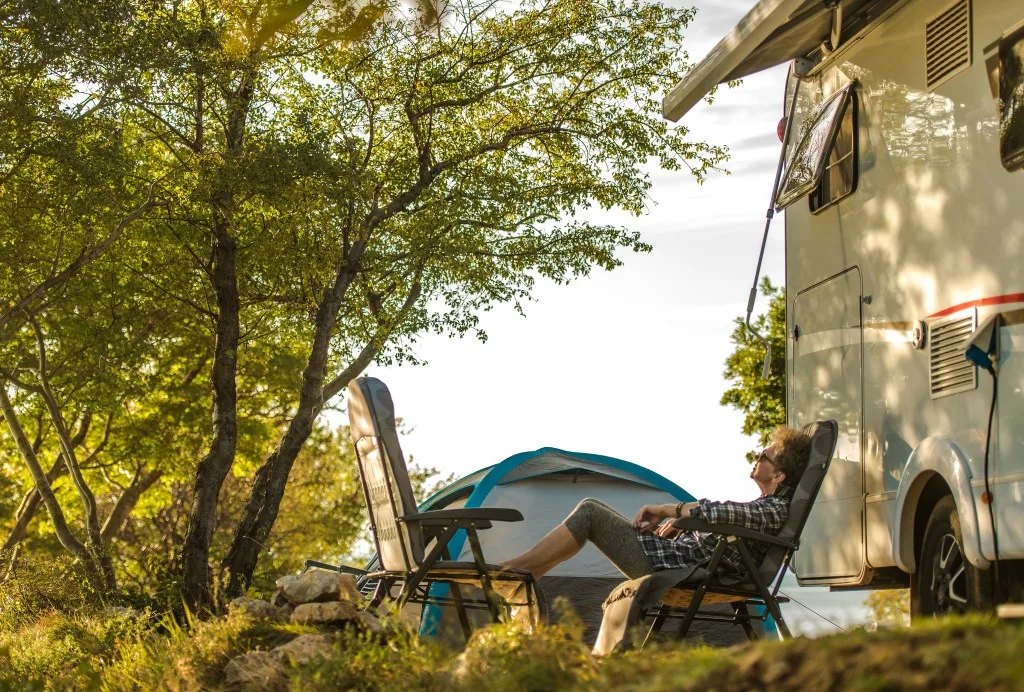 Where Do Most Snowbirds Come From?
Snowbirds can hail from anywhere where winter temperatures drop below comfortable levels – in other words, most of the United States! Many snowbirds come from frigid states in the northeast and upper midwest, where winters can be especially punishing. Others may have initially lived in states like California with more temperate seasonal weather but spend time in snowbird states for tax benefits or retirement advantages.
Pro Tip: Need some inspiration for where you should spend snowbird season? We uncovered Where Should You Snowbird This Winter?
Where Is the Cheapest Place to Be a Snowbird?
As you might expect, many of the cheapest places to be a snowbird are in locations where many of them tend to congregate. Florida has many affordable snowbird destinations, from Clearwater and St. Petersburg on the Gulf coast to Cocoa Beach and Ormond Beach on the Atlantic.
However, other popular spots include northwest Arkansas, Charleston, and Hilton Head in South Carolina. Those on the west coast may opt for Sedona or Tucson in Arizona or even join the island lifestyle with more moderately priced spots in Hawaii.
What Do Snowbirds Do With Their Houses?
Snowbirds have several options for their property or properties when they're not using them. Some may rent out their home, either to traditional short-term renters or through services like Airbnb or VRBO. This can help them save money by reducing or eliminating the cost of their primary "non-snowbird" residence.
The same can be done for their snowbird property (if they own rather than rent) during the summer months. Others may be content to leave their houses vacant when they're not there. They prefer things to remain as they left them. These folks will often hire someone to stop by periodically to check on the home and take care of necessary maintenance.
Is Being a Snowbird Healthy?
There's a lot that goes into a healthy lifestyle. To be sure, being a snowbird isn't healthy on its own. Those who live an unhealthy lifestyle in their main homes won't see a cure-all from heading to warmer climates, even if their winter days will be more pleasant.
However, being a snowbird can be a way to improve your health in some cases. This is especially true for snowbirds who take advantage of warmer winters to be more active year-round, where they might have lived a more sedentary lifestyle up north. In any case, those who hate the cold may find themselves simply enjoying life more as a snowbird. At the end of the day, that's what many people are looking for.
Are you ready to give snowbirding a try? Tell us in the comments!
Discover the Best Free Camping Across the USA
To be honest with you, we hate paying for camping. There are so many free campsites in America (with complete privacy).
You should give it a try!
As a matter of fact, these free campsites are yours. Every time you pay federal taxes, you're contributing to these lands.
Become a FREE CAMPING INSIDER and join the 100,000 campers that love to score the best site!
We'll send you the 50 Best Free Campsites in the USA (one per state). Access the list by submitting your email below: