We Snuck Into a 55+ RV Park, Here's What We Learned
For anyone under 55, there's a certain mystique that surrounds 55+ RV parks. What are those seniors doing in there? How awesome are the amenities? Why can't I camp there?
These were common questions we asked ourselves.
Well, this week we snuck into a 55+ RV park.
To be honest, we were invited to it…but, we were still the youngest folks around (by far) and we never felt completely in "our element."
In a recent article, we learned that the majority of RV owners like these type of age-restrictive parks.
Let's dive in!
What 55+ RV Park Did We Visit?
We camped at Sunkissed Village RV Resort near The Villages in Florida. Not only is the RV resort 55 and up, the entire community is geared towards active living seniors.
Additionally, the park is age-restrictive with RVs. All units must be 15 years or younger (two strikes against us). The 15 year rule is more lax than the traditional 10 year rule, but many RV owners find this rule annoying.
How Nice Is The RV Resort?
Sunkissed Village RV Resort is amazing. This park is brand new and all the amenities boast that fact. From our bricked-pad to pristine sewer connection, Sunkissed will be a beauty for years to come.
Keep in mind – being a new park means some of the trees aren't yet mature. They saved a few large oaks on site, but shade may be lacking for a few years.
PRO TIP: We use Campground Reviews to read honest reviews about RV parks before arriving. Even though Sunkissed Village is new, they already have5 star reviews on the site!
What Kind of Amenities Do They Have?
The amenities at Sunkissed, and many 55+ RV parks, are the main selling point. At this park you'll find a resort-style pool, hot tub, fitness room, billiards room, pickle-ball courts, shuffle board and a large meeting room.
Additionally, they have daily scheduled activities and weekly live music.
Community is the key at 55+ parks. Not only do they provide a nice environment, they encourage an active lifestyle.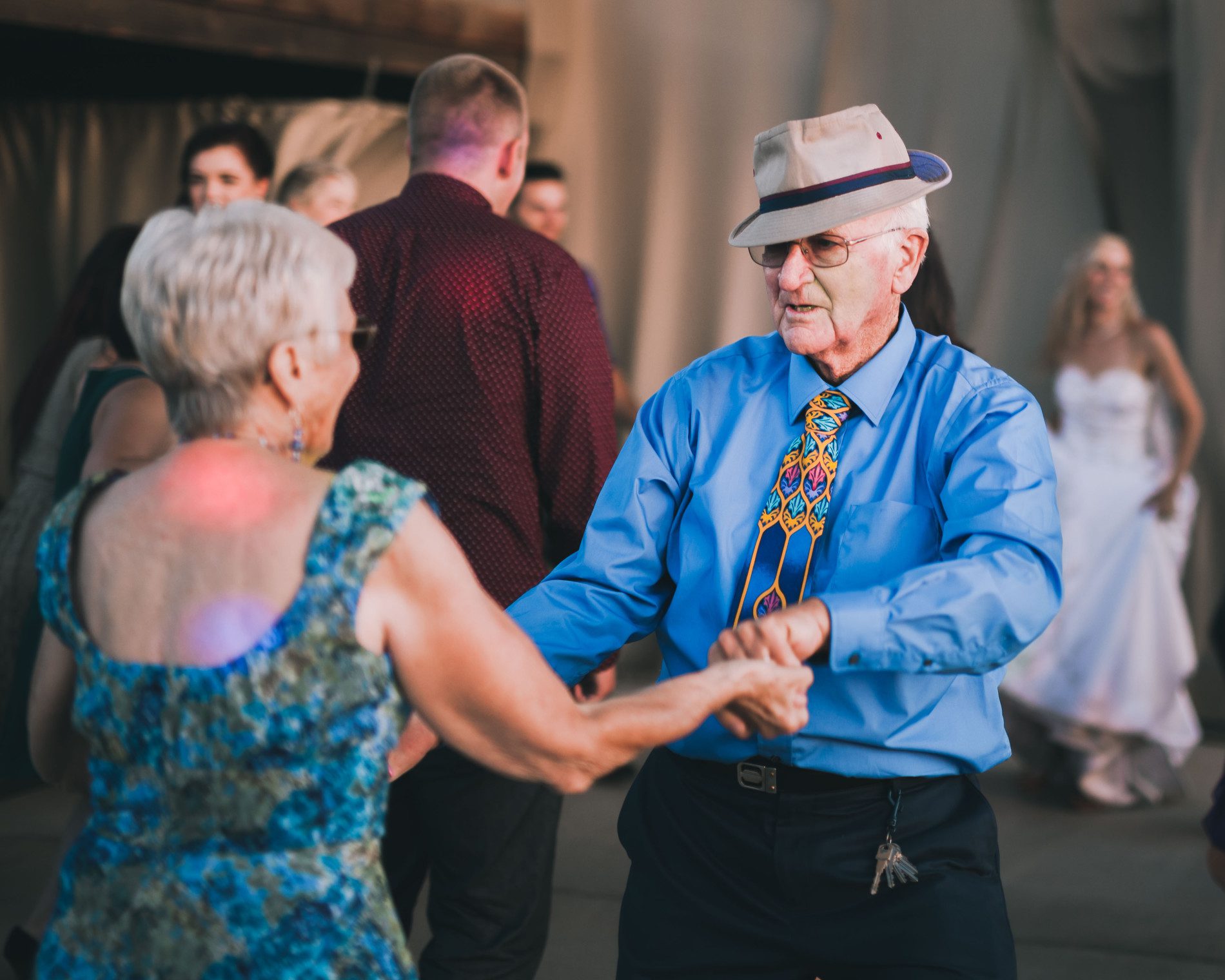 How Much Do 55+ RV Parks Cost?
Cost, from park to park, varies greatly. At Sunkissed the daily rate starts at $45 and the monthly rate starts at $600. This is within the norm of an average 55+ RV park.
The rates fluctuate seasonally and with the quality of your RV site.
Florida rates also tend to be 15-25% higher, on average, compared to Arizona rates.
What Did We Learn After Staying at a 55+ RV Park?
These parks aren't much different than your typical RV resort. They have well-kept amenities, lots of activities and smiling neighbors.
The differences are children. You won't find kids running around, splashing in the pool or playing on the playground.
This can be a huge relief for active seniors who don't want to be bugged by misbehaving kids.
Overall, 55+ RV parks are great communities for retirees to mingle and recreate with likeminded travelers.
The Best FREE Camping in the USA
We love camping across this amazing country. And, we really love it when its free. Here's our list of the 20 Best Free Campsites in the USA.
If you haven't tried free camping before, also known as boondocking, take a look at our beginners guide to boondocking filled with everything you need to know to get started.
Become a FREE CAMPING INSIDER and join the 100,000 campers that love to score the best site! Simply enter your email below.