Many RVers utilize the 2/2/2 rule when traveling. Using this rule can help eliminate many of the negatives that can spring up naturally when you're on the road.
However, many new RVers haven't learned what the 2/2/2 rule is all about.
Are you looking for an easy way to improve your travel days? If so, keep reading!
The RV 2/2/2 Rule
The 2/2/2 rule is one of the easiest ways to maintain a positive traveling environment, so you're not grumpy when you arrive at your destination. More importantly, it'll keep you safer and more alert.
Below we break down what each "2" means.
Remember, this rule doesn't work for everybody. However, anyone can take pieces of it and apply them the their travels for a better RV experience.
Drive No More Than 200 Miles a Day
While you and your fellow travelers might feel capable of covering huge distances, it's not ideal. This is especially true if you're planning consecutive travel days. Driving more than 200 miles in a day can be exhausting for passengers and drivers alike.
By limiting your drives to no more than 200 miles in a day, you keep things manageable. A shorter distance means less time on the road and more time adventuring and relaxing. This is particularly important for full-time travelers, especially families.
This tenant is one of the easiest to break in the 2/2/2 rule.
PRO TIP: Here are the secrets of finding great overnight parking spots.
If you do have to break this rule, know the limits of your fellow travelers and never drive when you're overtired. It's better to stop and take a break than to get into an accident.
Larry from the Brazen Brits says, "When starting out, we were so excited to keep moving and discovering new places that we were traveling 6-7 hours at a time. Not only is that a very tiring travel day, we missed out on some cool places. For some reason we thought that the further we drive, the greater the reward.
It turns out that actually, the shorter travel days are normally much more rewarding."
Stop for a Break Every Two Hours
Another piece of the 2/2/2 rule is to find a place to pull over every two hours. Whether it's to fuel up your tow vehicle, stretch your legs, or go to the restroom, these stops can make for a much smoother trip.
Use this time as an opportunity to eat snacks, get meals, or top off your fuel tank. Managing your time during these breaks can help avoid unnecessary stops later in the trip.
And, by all means, don't eat junk food at a gas station. Be prepared with snacks that'll refuel you!
Pro Tip: Here are the best snacks for a road trip.
OR Be in Your Campsite by 2 P.M.
One of the most frustrating circumstances in RVing is pulling into your campsite in the dark. Not only is it more challenging, but the campground has likely filled up already. To avoid this, plan to arrive at your campsite by 2 p.m. (or as early as you can if check-in is later) and give yourself time to enjoy the evening.
Getting to your campsite at a reasonable time allows you to settle down after traveling. You'll be able to get a great night's sleep and prepare for the next day.
If you're driving again the next day, you'll be more rested and ready.
Truly, this is our #1 personal rule. Even if we're driving 800 miles in a day, we start early so we can arrive before sunset.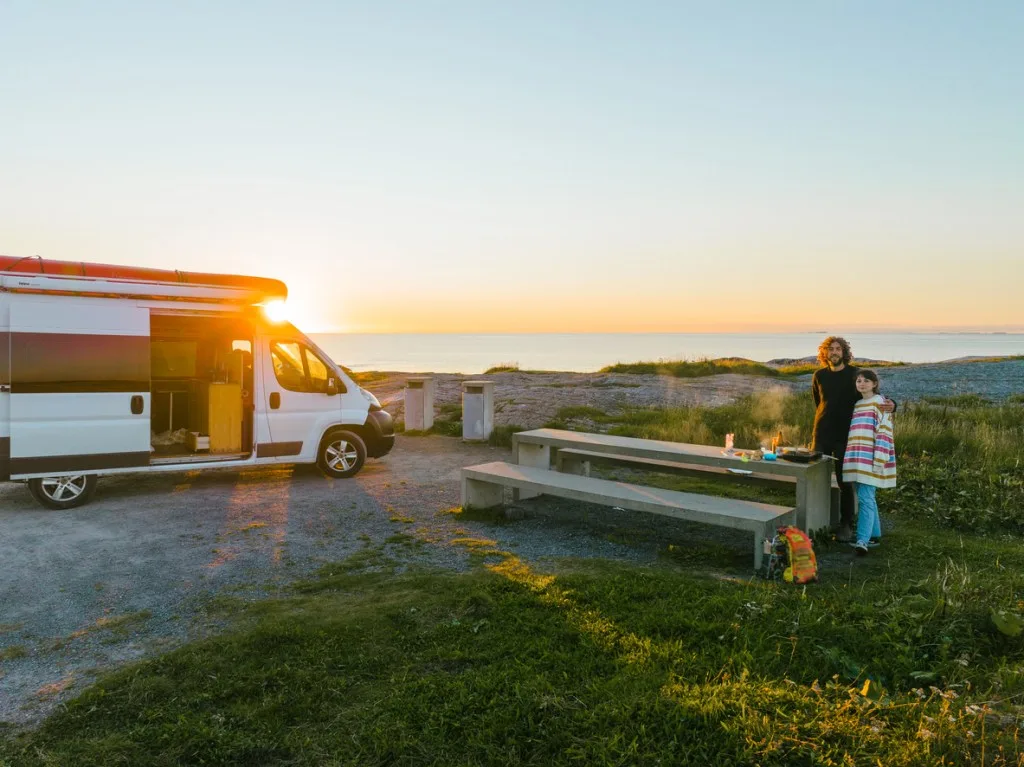 Stay at Least Two Nights in Each Place
The hitching and unhitching process can be draining. When you combine that with the weariness brought on by traveling, you have the perfect storm of exhaustion. One way to avoid this is to stay for at least two nights at each stop.
This is another section of the rule that RVers break frequently. Sometimes getting to your destination means staying only one night before hitting the road the next day. If that's the case, make the most of the time you have and get plenty of rest.
Try to see a local point of interest or hike a trail to burn off some of the pent-up energy from traveling all day.
An Alternative: The 3/3/3 Rule
There is an alternative rule, which is the 3/3/3 rule. This rule serves the same purpose as the 2/2/2 rule, but instead of 200 miles, two hours or 2 p.m., and staying for at least two nights, it's three. So you shouldn't travel more than 300 miles, stop every three hours, and stay at least three nights.
Whichever rule you pick, just make sure to communicate with your family or those traveling with you. When your fellow travelers know what to expect, it makes for a much smoother and more enjoyable traveling experience.
Danny Spain of the YouTube Channel RV America says, "We follow the "Rule of 3″.We travel no more than 300 miles in a day. We always try to arrive by 3pm. No one wants to set up in the dark. And we never travel that hard for more than 3 days in a row. No need to get that tired."
Benefits of Following the 2/2/2 Rule
Having a clear set of rules to follow while traveling has a few benefits. Let's take a look at why you might want to follow this guidance.
Prevent RV Driving Burnout
Towing while tired can be incredibly dangerous. In 2019, drowsy driving caused 697 deaths in the U.S. As excited as you are to get to your next adventure, you won't make it if you fall asleep at the wheel.
Driving for hours upon hours can slow decision-making and reaction times. If you can alternate drivers regularly, then do it. Having a fresh set of eyes and ears behind the wheel improves safety. If you're too tired to drive, find a safe place to pull over and sleep.
Keep in mind: Traveling too fast can cause an RV tire blowout.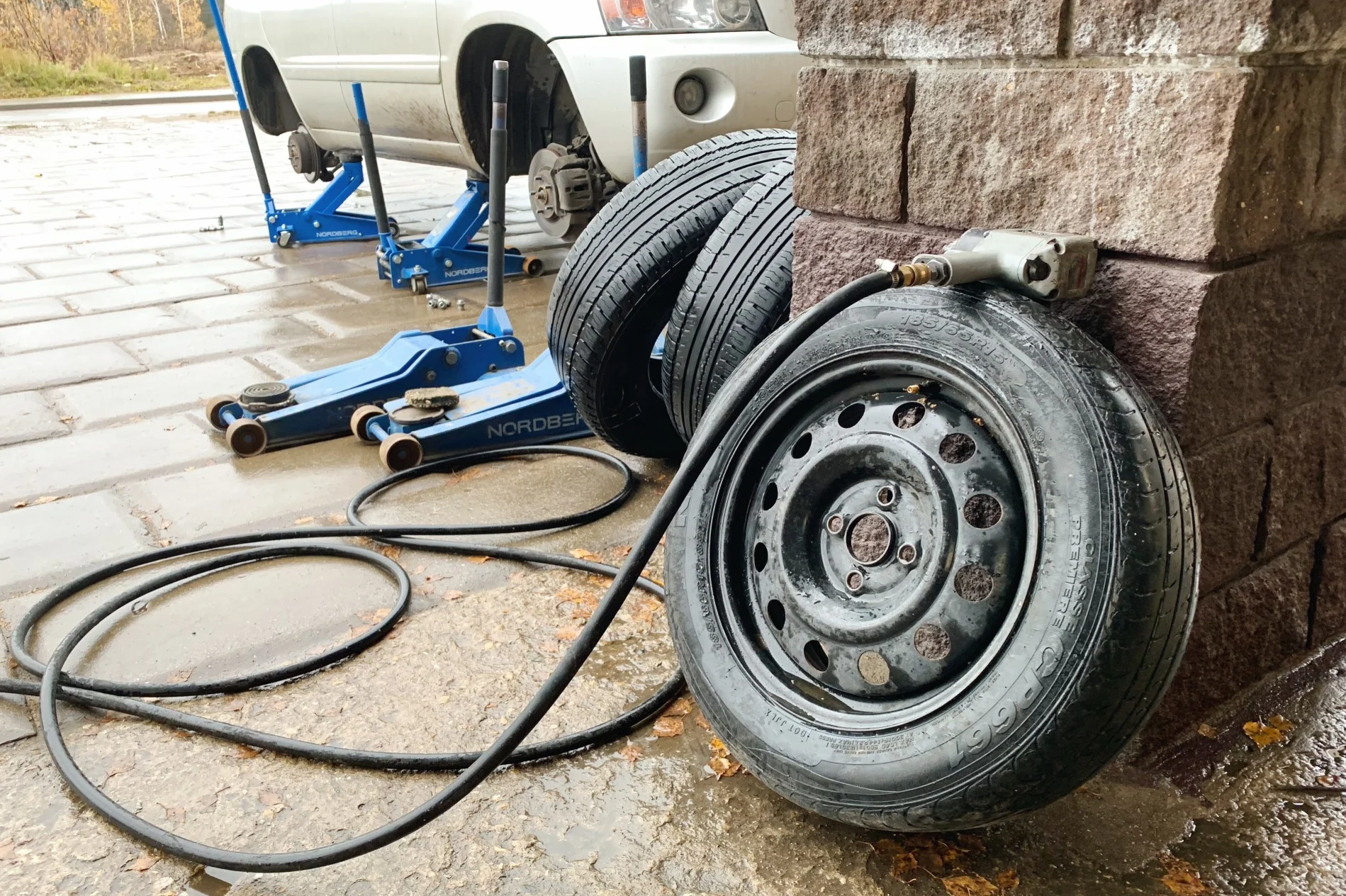 Makes Travel Days Less Stressful
Travel days can be incredibly stressful, especially if you're traveling with children. Someone is always hungry, has to use the restroom, or needs to charge a device. Having breaks built into the schedule can make your trip much less harrowing.
Keeping the stress level in your RV at a minimum improves everyone's travel experience. The driver will be much more comfortable behind the wheel without listening to complaints and fights.
Gives a Chance to Rest Between Travel Days
Consecutive travel days are exhausting, especially if you're also breaking the 200 miles in a day rule. Sometimes the best way to avoid a rough travel day is to take a rest day between travel days. This allows everyone to relax and not feel rushed to jump in the truck and sit.
Try to do something active on these rest days to keep your body moving. It doesn't have to be something incredibly exhilarating. Go for a walk around the campground or your campsite. Take the time to get some fresh air and enjoy nature. Your body, mind, and soul will appreciate it.
Whether you're towing a massive fifth wheel, hauling a travel trailer, or piloting a large Class A motorhome, travel days can be rough. Setting yourself and your fellow travelers up for success is important.
We're confident that your travel days will be much smoother if you follow these tips. What rules do you have to make travel days smoother?
Discover the Best Free Camping Across the USA
To be honest with you, we hate paying for camping. There are so many free campsites in America (with complete privacy).
You should give it a try!
As a matter of fact, these free campsites are yours. Every time you pay federal taxes, you're contributing to these lands.
Become a FREE CAMPING INSIDER and join the 100,000 campers who love to score the best site!
We'll send you the 50 Best Free Campsites in the USA (one per state). Access the list by submitting your email below: