Are you considering buying a travel trailer in the future?
If so, proceed with caution.
Even the most aesthetically pleasing travel trailers can be deceiving. Here's what the manufacturers and RV dealers aren't willing to tell you about travel trailers.
What are Mass-Produced RVs?
Mass-produced travel trailers are campers that are quite literally produced in mass. Manufacturers pump out as many of each model as they can to fill dealership lots. Mass-produced travel trailers are usually budget or entry-level campers.
Rapid travel trailer assembly done in-mass can pass on a lot of problems to the new RV owner.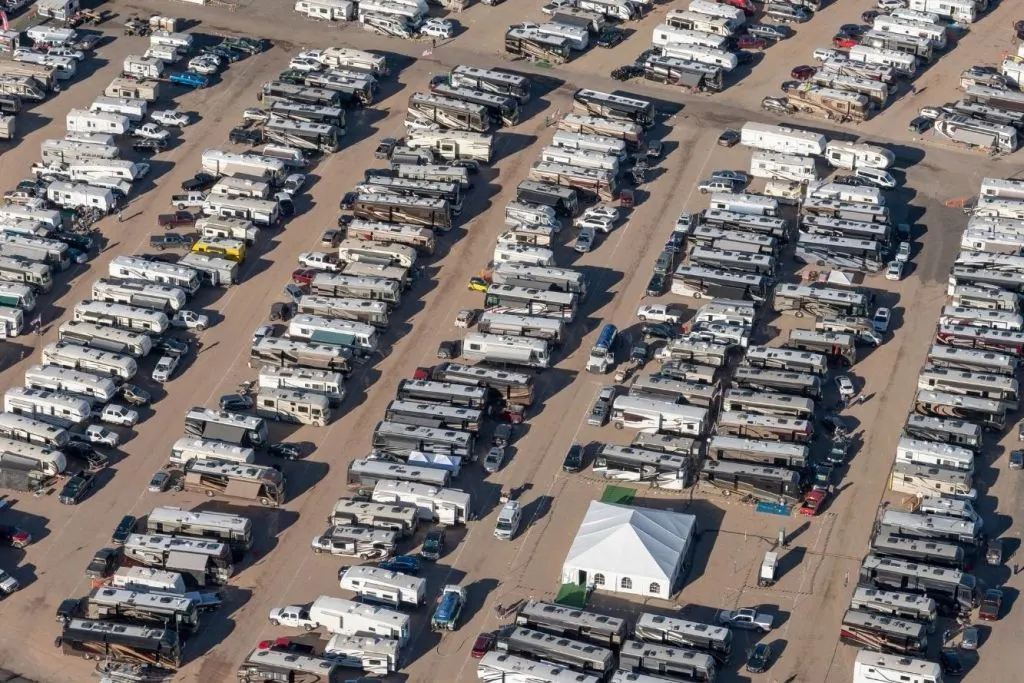 The Problem With Mass-Produced Travel Trailers
Travel trailers that are made in mass are also made with low price, lightweight materials. Rapid manufacturing combined with (usually) low-quality building materials is a recipe for disaster.
These types of travel trailers can begin to give owners issues almost immediately. Some problems may be minor, like a cabinet knob falling off.
However, other issues can be significant. The roof may leak, there may be poor fittings on the plumbing system, the walls may not be joined together well, and more.
Pr Tip: Here's what an RV Mechanic says will break first in your RV.
Some Manufacturers Cut Corners
The harsh reality is that most RVs are not made to last. And RVs are usually not made for full-time living.
Most brand new RVs come with a one-year warranty and are made for weekend use. With only 52 weekends in a year, manufacturers can cut corners with build quality and materials.
Most travel trailers just aren't made to live up to heavy use and wear and tear.
According to an "industry secrets" thread on Reddit, an RV technician claims that most RVs are only built to last 44 uses. An RV service manager confirms this claim, adding that many are made from the "cheapest materials possible."
How to Know Which Brands Are High Quality
There are more low-quality RVs on the road today than high-quality. And if you want a high-quality travel trailer that's going to last, expect to pay top dollar for it!
So how do you know what brands are high quality?
Customer Reviews and Stories
The first place to look is online. Look at brand-specific owner forums and reviews. Reading stories from actual owners is the best way to get an accurate idea of the RV quality.
Choose Well Known Brands
Go with a well-known, trusted brand. Seek out brands that put customer service and experience above all else. There is no "perfect" RV. So when purchasing an RV, it helps to know that the manufacturer is on your side!
Personally, we think Casita is a well known, well-built travel trailer.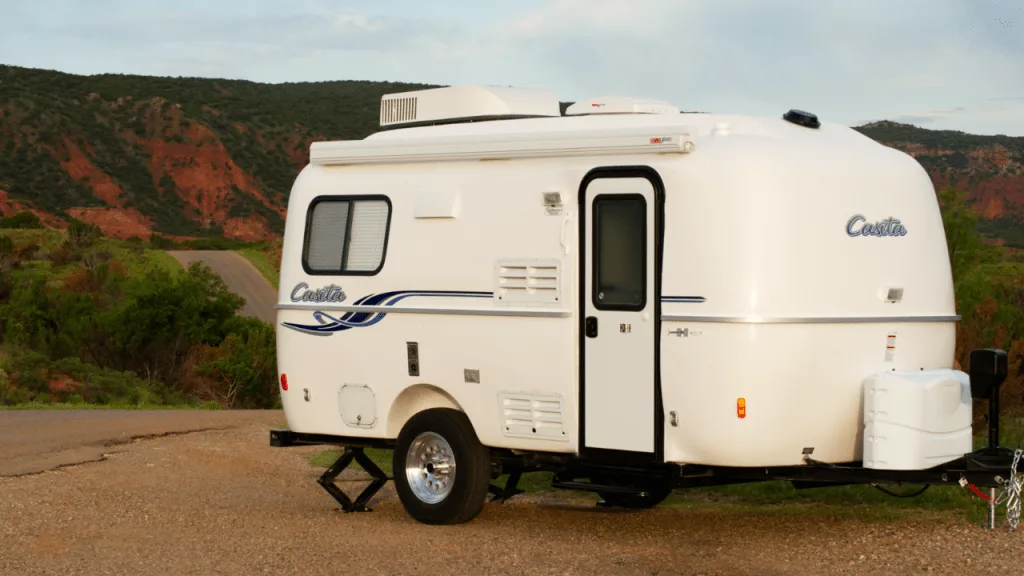 What To Look For When Purchasing a Travel Trailer
In addition to doing online research, there are many things you can look at when you physically go to see a travel trailer.
When looking at potential travel trailers to buy, don't be afraid to really get into it.
Examine seams around the ceiling and walls. Push on the walls.
Look in the storage bays and look at the plumbing. Operate all the systems: put out the slides, awning, leveling jacks, etc.
Take a look at the assembly of cabinets, drawers, and doors. You'll see the build quality pretty quickly!
Should You Buy New or Used?
With the problem of low-quality new RVs, should you buy used instead?
This is a highly personal preference. New RVs depreciate immediately upong purchase. Buying used is a good idea if resale value is important to you.
New RVs come with manufacturer's warranties that usually last a year after the date of purchase. If you purchase a used RV, you can always get an extended RV warranty.
Many RV owners will argue that older RVs contain higher-quality materials. This is anecdotal, and used RVs will have their own set of issues simply due to age and use.
Ultimately, the decision to buy new or used comes down to your personal preferences and budget. Every RV will have problems at some point, so don't think you will avoid issues by choosing one over the other.
The Best Small RVs of 2023
If you want to dive deeper into the brands and unit we hear great things about (and have toured ourselves) You must read this article: 10 Best Tiny Trailers in 2023
We hope this article helps you on your RVing jorney!
Discover the Best Free Camping Across the USA
To be honest with you, we hate paying for camping. There are so many free campsites in America (with complete privacy).
You should give it a try!
As a matter of fact, these free campsites are yours. Every time you pay federal taxes, you're contributing to these lands.
Become a FREE CAMPING INSIDER and join the 100,000 campers who love to score the best site!
We'll send you the 50 Best Free Campsites in the USA (one per state). Access the list by submitting your email below: