Mike and Vicki LeBlanc unknowingly rented their RV to a well-known conspiracy theorist. Unsurprisingly, the transaction quickly went south, and Mike and Vicki were thrown into a nightmarish situation.
Their beloved RV didn't come back looking like the rig that had left the property two months prior.
We'll look at what happened to the LeBlancs and see how you can protect yourself and your rig when renting to others.
Let's get started!
"QAnon Queen" Trashes a Rented RV
Like many RV owners, Mike and Vicki LeBlanc rent their motorhome out when they're not using it. It's a relatively smooth and painless experience for them most of the time. However, the transaction with Romana Didulo, the "QAnon Queen," was neither smooth nor painless.
A woman approached the couple on Facebook about renting their RV. However, the couple began to have concerns when a large caravan emblazoned with decals for the infamous QAnon Queen pulled into the driveway to take the rig.
The transaction was pretty typical until a dispute occurred when the tires on the rig needed replacement. Romana Didulo launched an all-out attack on the couple. She posted their personal information to her followers and ceased communicating with them.
With their camper missing for weeks and no contact from the individuals renting it, the LeBlancs reached out to the Royal Canadian Mounted Police for help. However, before law enforcement got involved, the couple received a text that the group had dropped off the RV approximately 120 miles from their home.
Once the couple found their rig, they discovered Didulo and her followers had trashed it. They even went as far as leaving sardines in the rig. It wasn't a pretty sight to see or smell. It needed thousands of dollars in repair, including damaged suspension. However, the couple was happy to have their motorhome back.
Who Is Romana Didulo?
Romana Didulo is a Canadian conspiracy theorist who considers herself the Queen of Canada and the QAnon Queen. She lost her parents and emigrated to Canada from the Philippines with her uncle when she was little.
During the early 2000s, a series of unsuccessful business ventures resulted in her being homeless. At this point in her life, she got sucked into the world of conspiracy theories. During 2020, Didulo began creating content to spread the ideas. She quickly gained popularity amongst conspiracy circles, especially the QAnon community.
Followers of QAnon believe that the "Deep State," a group of high-ranking government officials, controls the world. The group believes that many of these leaders are pedophiles and that President Donald Trump was trying to defeat them. The followers started turning to her for information when "Q" went silent for an extended time in late 2020.
She's traveled all over Canada, spreading the many conspiracy theories she believes. However, she's lost many of the most dedicated followers that traveled with her. They claim she was abusive and exhibited authoritarian behavior towards others. Some of her former followers have banded together to help warn communities that she and her caravan of followers are coming their way.
7 Tips For Protecting Your Rented RV
If you rent your rig to others, especially strangers, you'll want to do several crucial things in advance. We have seven tips that can help protect you and your RV.
#1 Purchase the Proper RV Rental Insurance
No matter how careful you or the renters are, accidents can happen in an RV. You can minimize the financial impact of these accidents by having the proper RV insurance. Often, rental services provide coverage for the duration of each contract. However, you'll need coverage between customers too.
It's a good idea to charge a damage deposit equal to your insurance policy's deductible. This helps eliminate the financial impact you, as the owner, would face from any damage caused. However, you want to ensure the damage deposit isn't so high that no one will rent your RV.
#2 Use an RV Rental Company That Vets Their Customers
Reputable companies, such as Outdoorsy and RVShare, can provide you with more peace of mind than doing everything yourself. These sites do a background check and confirm the identities of potential customers.
The LeBlancs said a woman initially contacted them through Facebook to rent their RV. They never mentioned using a rental company as a part of the transaction. If they had, there's a good chance they wouldn't have experienced as much hassle as they did.
Pro Tip: We compared Outdoorsy versus RVShare to uncover Which RV Rental Company Is Best?
#3 Require Proof of RV Renters Insurance From Your Customers
Most reputable RV rental companies provide customers with insurance. These policies minimize an owner's financial liability should an accident or damage occur during the contracted period. Always ask for proof of this coverage if you're, for some reason, not using a rental service.
We encourage you to take it further and confirm with the insurance provider that the policy is valid. You can do this by looking up the customer service contact information for the provider and giving them the policy number and the name of the individual on the contract.
#4 Have a Clear Contract for Your Rented RV
Draft a contract that spells out any specific restrictions or fees associated with the rental. Many owners who rent their RVs don't want them used for music festivals or large events. If that's how you feel, it needs to be clearly stated in a contract.
A clear contract states how many people can use the RV, whether you allow pets, or how long the individual can use equipment like generators. You want to be able to charge fees that cover any expenses associated with the rental, and a contract helps make this possible.
There's no limit on the number of rules you can have for someone renting your RV. However, having too many restrictions can make your listing less appealing. While having plenty of rules can help you avoid shady renters, having too many can discourage good ones from considering your rig.
#5 Provide a User Manual and Checklist
While you may know the ins and outs of your RV, a renter likely won't. It's a good idea to create a shortened version of the owner's manual to help answer some of the most frequently asked questions. In addition, having checklists for things like setting up and taking down the RV can be extremely beneficial.
You reduce the chances of a mishap by providing renters with easy-to-read instructions and information. Checklists can help ensure they do important tasks properly without skipping any steps, which could result in injuries or severe damage to the rig.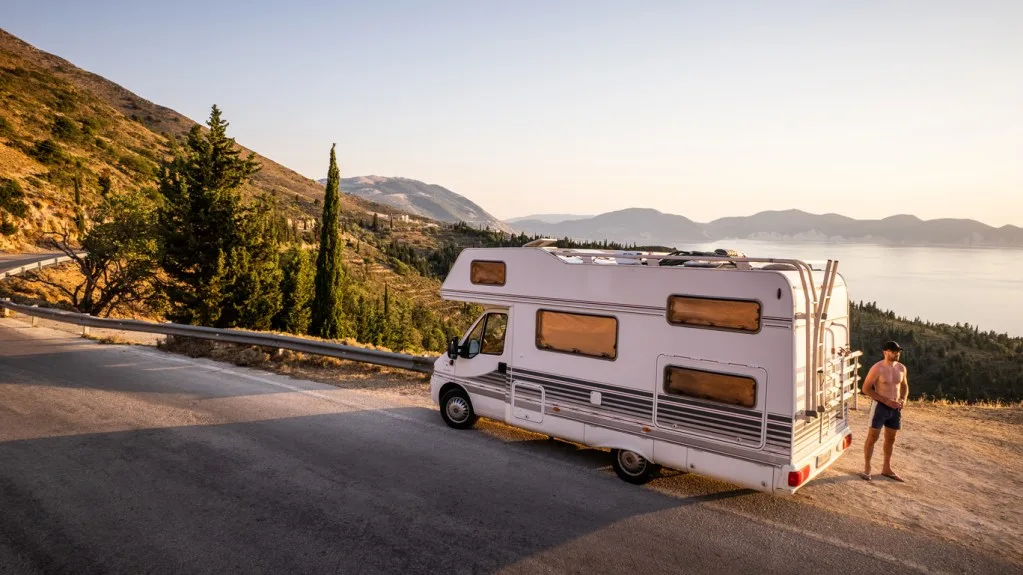 #6 Do a Video Walkthrough With Every Customer
Some people are visual learners, so it's a good idea to show them how to do some things. Doing a video walkthrough allows you to show them how to use the vehicle properly. If they have any questions, that's the time for them to ask them. They can then replay the video during their adventures if they forget how to do something or use a feature inside your rig.
A walkthrough video is also helpful for you as the owner to show the status of everything inside the rig. If you discover that a renter has damaged your RV, a video can show that the damage wasn't there when they took possession of the rig. This is important if the customer contests your claims that they are responsible for the damage. This should be done on both the inside and outside of a rig.
#7 Encourage Delivery of Your Rented RV
Whether you have a towable or driveable RV, moving a camper from Point A to Point B can be challenging. As a result, many owners encourage or require delivery. This is the time with the greatest risks of damage or any kind of accident.
This means you, as the owner, are responsible for delivering the RV to the location where the renter will need to use it. If something goes wrong, at least you know it's your fault and that you did everything possible to prevent it.
Pro Tip: We crunched the numbers to uncover How Much Do RV Rentals Cost?
Protect Your Investment Before Your Rent Your RV
If you're on the fence about letting others use your RV, it's important to note that what happened to the LeBlancs isn't typical. The couple rented their RV to someone who then gave it to Didulo. Even if you used a reputable rental business, there's still a small risk of abuse of the system and your rig. However, the company should provide financial and legal support.
Don't let this transaction scare you away from renting your RV and making extra cash. Let it remind you of the importance of having your ducks in a row beforehand. You can have a great experience and fund future RVing adventures if you do.
Have you ever rented out your RV? Tell us about your experience in the comments!
Discover the Best Free Camping Across the USA
To be honest with you, we hate paying for camping. There are so many free campsites in America (with complete privacy).
You should give it a try!
As a matter of fact, these free campsites are yours. Every time you pay federal taxes, you're contributing to these lands.
Become a FREE CAMPING INSIDER and join the 100,000 campers that love to score the best site!
We'll send you the 50 Best Free Campsites in the USA (one per state). Access the list by submitting your email below: