When looking for the weird, wonderful, or unique on a road trip, Atlas Obscura is always part of our plan. The site and books catalog everything from sculpture gardens to wild apple orchards around the globe.
Recently, the online side of the site came out with a brand new tool that'll help you discover something new. It may even be in your backyard.
Let's look at Atlas Obscura's new feature and see where it could lead.
Join us!
What Is Atlas Obscura?
Travel guides are nothing new. You can find guides for just about every kind of travel adventure. Atlas Obscura founders Joshua Foer and Dylan Thuras met in 2007 and came up with something unique. Together they created the platform for what became the largest gathering of unusual places in the world.
In the early days, the team recognized that one organization couldn't employ enough travel bloggers to cover the globe. Instead, they encouraged users to submit their stories of the bizarre and fantastic to share. Over the years, the site published over 25,000 stories showcasing the world.
Atlas Obscura tells the stories, whether they cover temples and restaurants or rainbow ponds and hermit huts. And we're here for it!
What Is the Atlas Obscura Map?
Altas Obscura already organizes trips and gatherings around the world. But this new tool allows you to plan your journey with ease.
The interactive map plots all of the 24,304 locations worldwide for your enjoyment. Whether you want to explore your hometown or travel across the ocean, the map has something for you. Simply click down into your area and see what's there. From pole to pole, it's all here.
This tool previously existed on the Google platform, and their apps still use it that way. But their web application flipped to Apple, and we think you'll appreciate the change.
One of the reasons we travel is to escape the demands of our day-to-day lives. Atlas Obscura released In Search of Sanctuary, a new component that aids that process. The site map can be overwhelming, but this unique feature isn't. It highlights quiet, meditative, and natural wonders to take you within yourself.
Pro Tip: Plan your adventures with these Best Books for RV Life | Research, Planning & Inspiration.
What Other Obscura Tools Would RVers Love?
Atlas Obscura leverages its platform and resources in other ways as well. For RVers looking for adventure, the site offers several tools to expand their mind, palate, and Instagram reel.
Gastro Obscura
Eating on the road is always an adventure. But endless chain restaurants get old quickly, and we constantly seek the best, most unique spot to eat. Gastro Obscura makes this as easy as possible by gathering all its food-centric content in one place.
Like their map of everything, Gastro Obscura plots out all of the unique spots for your convenience. From an underwater restaurant to fine dining at a truck stop, you may even find something you didn't know you were missing.
Atlas Obscura Courses
Online learning is another tool Atlas Obscura offers that RVers may find interesting. Sure, you can take MIT classes online, but can you learn taxidermy or perfumery?
All the courses are on-demand or live and cover quirky subjects you won't find anywhere else. Classes work much like adult education classes offered by community colleges.
Take a look at their offerings! We're sure you'll find something that interests you. Prices range from $70 per person to upwards of $240 per person, but the content is worth it.
Atlas Obscura Trips and Experiences
If you're ready to get off the beaten path and explore some of the harder-to-reach sites on AO, they have something for you. Through Trips and Experiences, the site organizes small group trips worldwide. Guided by expert locals, the trips promise to unveil the mysteries along the way.
Experiences are a membership perk that offers behind-the-scenes access to wonders from every corner of the world. It's like the Discovery Channel but on a micro level that takes you deep into the world of science, fiction, and fantasy.
Is Atlas Obscura Good for Homeschoolers?
For families educating children at home, Atlas Obscura seems like an excellent source of information about the world. And it can be if you keep a few caveats in mind.
The writing is all 6th to 8th-grade reading level, and the content is engaging. You'll find thousands of articles that may help young readers to connect with the outside world.
However, because much of the content on the site is user-generated, it isn't all 100% accurate. Like Wikipedia, Atlas Obscura relies on users to ensure that content is correct, which takes extra effort.
Double-check if you plan to use AO to supplement your RV-based home school.
Are There Atlas Obscura Sites Near Me?
Chances are unless you're in a black hole, there are sites near you. One of the best ways to check if you're already out on the road is the Atlas Obscura app, available for Android and Apple devices. It provides on-the-go access to the AO database, and you can also share your location to get specifics.
RVers may also love that you can use the app to plan your trips around specific sites. They'll help you plan an itinerary and make the most of your time on the road.
Of course, you can always access the site itself for the information. But the app helps keep the information at your fingertips.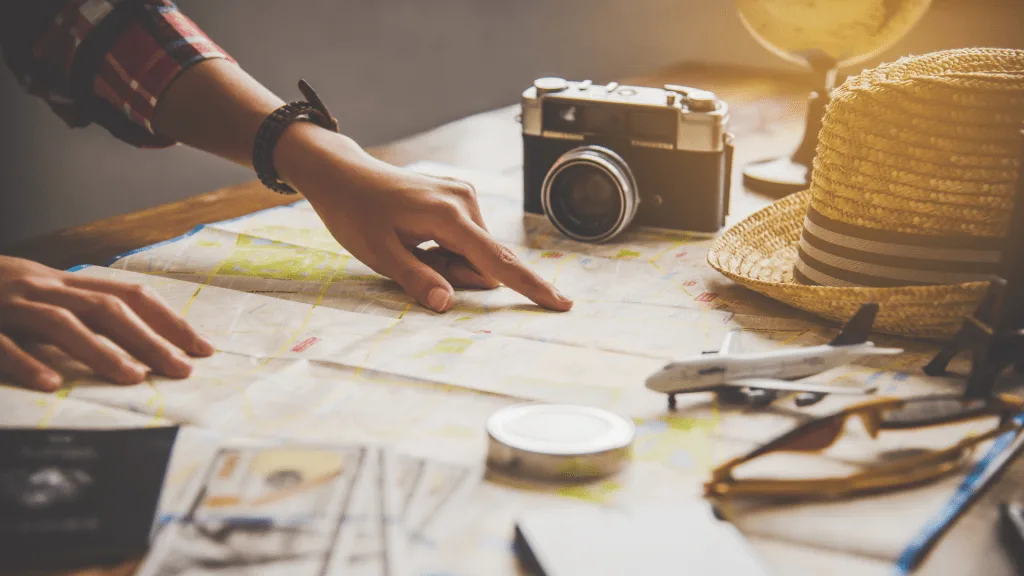 Is There a Membership?
Atlas Obscura wants everyone to enjoy their content for free. And, while most of the features on the website and app are free, there are perks to being a member.
With their pay-what-you-want model, memberships start at $5 per month and go up from there. If the content is worth more to you, spend more! But there aren't extra benefits that come with paying more.
You'll have reduced ads, no pop-ups, and a monthly newsletter as a member. A neat little badge will also appear on your profile. Additionally, they'll give you a $100 credit towards your next Atlas Obscura Trip.
Pro Tip: Do you know these Don'ts of RV Membership Clubs? Find out!
Is Atlas Obscura Worth It for Road Trippers?
If you travel to see the sights and wonders of the world, Atlas Obscura is worth it for RVers. Each entry uncovers hidden gems across the country filled with community-gathered lore. Even better, there's something for all kinds of tastes.
You can discover so many stops along the way that you'd miss otherwise. In fact, you'll probably stop so often that you'll never get to your final destination. But, as we always say, it's about the journey.
Discover the Best Free Camping Across the USA
To be honest with you, we hate paying for camping. There are so many free campsites in America (with complete privacy).
You should give it a try!
As a matter of fact, these free campsites are yours. Every time you pay federal taxes, you're contributing to these lands.
Become a FREE CAMPING INSIDER and join the 100,000 campers who love to score the best site!
We'll send you the 50 Best Free Campsites in the USA (one per state). Access the list by submitting your email below: