The RVDA (RV Dealer Association) recently handed Don Clark and the folks at Grand Design a set of awards.
Everybody likes getting awards and recognition for their achievements and efforts, and RV manufacturers are no different. However, this wasn't the first time Grand Design has received the award.
In fact, the RVDA has been quite generous with Grand Design. We'll cover which awards the company one and whether or not they deserve them.
Let's check it out!
RV Dealer Association Recognizes Grand Design
Each year the RV Dealer Association hands out "Quality Circle Awards" to manufacturers based on the Annual Dealer Satisfaction Index (DSI) Survey. This marked the 28th survey that has been done that reflects how dealers feel about manufacturers and recommending them to customers. It's an honor for RV manufacturers to receive the award.
On receiving the award, Don Clark said, "It's extremely important to Grand Design because we are scored based on the principles we work and strive to improve every single day for our dealer partners: quality, parts, warranty, and sales."
However, Grand Design didn't just receive one "Quality Circle Award" from the RVDA. They received an award for all five of the RVs they produce. However, this award is nothing new to Grand Design. Their entire product lineup has received it since 2019.
Grand Design RVs isn't alone in receiving this award. Ten other manufacturers also received "Quality Circle Awards' for 2022. Other notable recipients include Airstream, DRV, Alliance, Jayco, and Forest River. Overall, there were more than 40 RVs that received the award.
What Is the RV Dealer Association?
The RV Dealer Association (RVDA) is a representative group of dealers to help promote and maintain a positive image for the nomad lifestyle. They're the ones who lead the way when it comes to dealer-manufacturer issues, represent full-timers at state and federal levels, and maintain the Go RVing marketing campaign.
The group is vested in growing the market and helping educate potential future customers. However, their motives aren't entirely selfish. They want to help consumers have the best RVing experience possible for now and years to come. Still, the more they can keep a positive image for the community, the more rigs they can sell.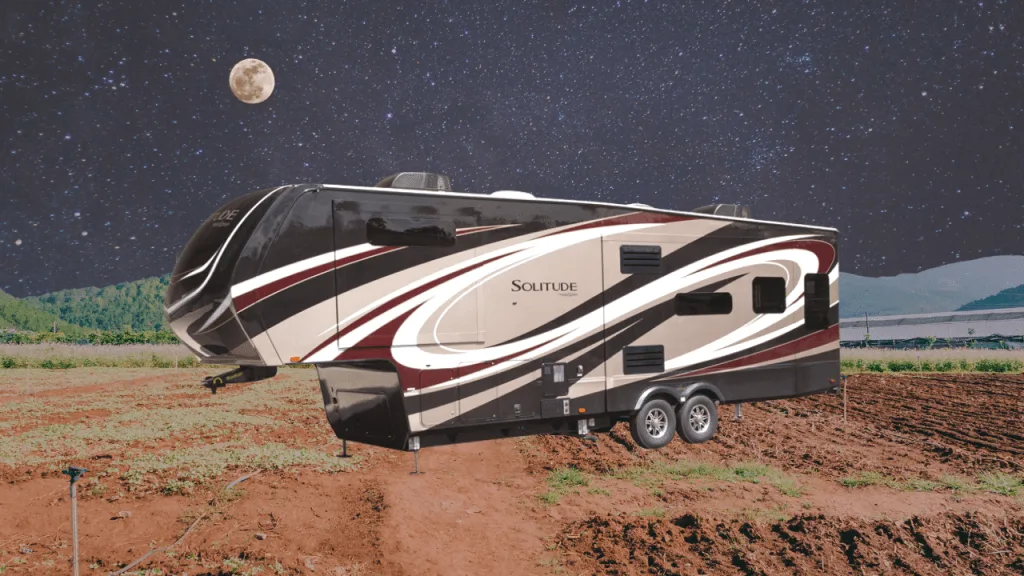 Who Is Grand Design RVs?
While some brands have been around for decades, Grand Design RVs is relatively new. The manufacturer launched in 2012 to create a business that had longevity in mind. Their mission statement is "A company whose culture requires a long-term, personal connection with our customers, employees, and dealers."
Winning the RVDA and other awards year after year helps Grand Design achieve its goal of creating customers for life. In the past decade, they have grown a lot. They now maintain over 400,000 square feet of manufacturing facilities on their 67 acres in Middlebury, Indiana.
Whether you're looking for a rig to take out on your weekend adventures or one you can live in full-time, this award-winning company offers it. They're a premium RV manufacturer that produces towable campers. You'll find everything from smaller travel trailers to massive toy haulers.
Their travel trailer lineup includes Transcend, Imagine, Reflection and Momentum. In addition, they have a line of fifth wheels. No matter which model you choose, you're getting a well-built rig.
Who Owns Grand Design?
Winnebago Industries announced at the start of October 2016 that they had acquired Grand Design RV. The purchase price was an astounding $500 million. Don Clark, co-founder and CEO, continued to remain in charge of the company and added Vice President of Winnebago to his job title.
Like any RV manufacturer, there are complaints from owners. Many feel the company has gotten too big and lost some of the personal touches. However, even loyalists felt the sellout was unfavorable.
Some also complain that the Winnebago Industries acquisition has led to a decrease in quality. However, it's worth noting that Grand Design received fewer RVDA awards before the purchase than they have in recent years.
Pro Tip: Learn more about how this Famous YouTuber Helped Grand Design Create an RV.
Are Grand Design RVs Rated for Full-Time Living?
RVing has become very popular in recent years. As a result, many people are choosing to live and travel in their rigs. However, some manufacturers don't stand behind their products and cancel warranties if they suspect owners live in them. Grand Design RV isn't one of them!
The company produces every rig with its "Extended Stay Approval." This means they're built to withstand the bumps in the road you're sure to experience as a full-timer. If you do experience an issue while living and traveling in your rig, Grand Design isn't going to void your warranty because of it.
However, just because it's built for a full-time living doesn't mean you don't have to do maintenance. Failure to keep up with routine maintenance and follow the recommended maintenance schedule could result in a warranty claim getting denied. So don't make that mistake!
Are Grand Design RVs Reliable?
Their success with the RVDA awards is no accident since Grand Design RVs are very reliable compared to other manufacturers. Does this mean they aren't going to experience issues? Absolutely not. However, they send every rig through a 300-point pre-delivery inspection before they leave their plant. If they find any problems, they address them before sending them to dealers.
Of course, they may still miss issues from time to time. It's also possible something could happen between the inspection and the time of purchase. However, Grand Design has a reputation in the community for standing behind its product and making things right.
Like any company, they don't get it right 100% of the time. But you hear fewer complaints from RV owners than you do about other brands in the community.
Pro Tip: You want an RV that will last for all of your adventures, so find out Which RV Brand Lasts the Longest?
Is the RVDA playing favorites?
Overall, the company is one of a handful of RV manufacturers that do a better job than the rest of the competition. The RVDA has no incentive to give Grand Design or any other manufacturer an award they didn't deserve.
The truth is, year after year, they meet and exceed the demands of customers and dealers across the country. The RV industry and community would be completely different if this were the standard for all manufacturers.
Discover the Best Free Camping Across the USA
To be honest with you, we hate paying for camping. There are so many free campsites in America (with complete privacy).
You should give it a try!
As a matter of fact, these free campsites are yours. Every time you pay federal taxes, you're contributing to these lands.
Become a FREE CAMPING INSIDER and join the 100,000 campers who love to score the best site!
We'll send you the 50 Best Free Campsites in the USA (one per state). Access the list by submitting your email below: