If you want to survive your next trip to this national park, you'll want to avoid these Smoky Mountain Sins.
Some of these missteps could even be deadly. If you want to stay safe during your next trip to the forests of Tennessee, you'll need to pay close attention.
Getting injured (or worse) will surely ruin your vacation, but we've put together this list of don'ts to ensure you have a harm-free experience in the mountains.
Let's check it out!
Don't Do These 7 Smoky Mountains Sins
The Great Smoky Mountains have been ranked the third deadliest national park, behind only Yosemite and the Grand Canyon. From 2010 to 2020, rangers reported nearly 100 deaths in their jurisdiction.
The primary cause of death in the recreation area has been car crashes. Roads throughout the grounds tend to be curvy and feature stellar views. This can be considered a fatal combination. Animals have attacked visitors, and some people have contracted the parasite giardia. Adventurers have also perished in drowning accidents.
Other common missteps include hikers being ill-prepared. Sometimes they may not have trained enough and overexert themselves, other times, they didn't bring enough supplies. The wilderness can be unforgiving, as the park's death toll suggests.
A lot can go wrong during a trip to this region, but if you avoid these seven deadly Smoky Mountain sins, you'll probably have an incredible experience.
Pro Tip: Spend the night here at the Best Free Camping Near the Smoky Mountains.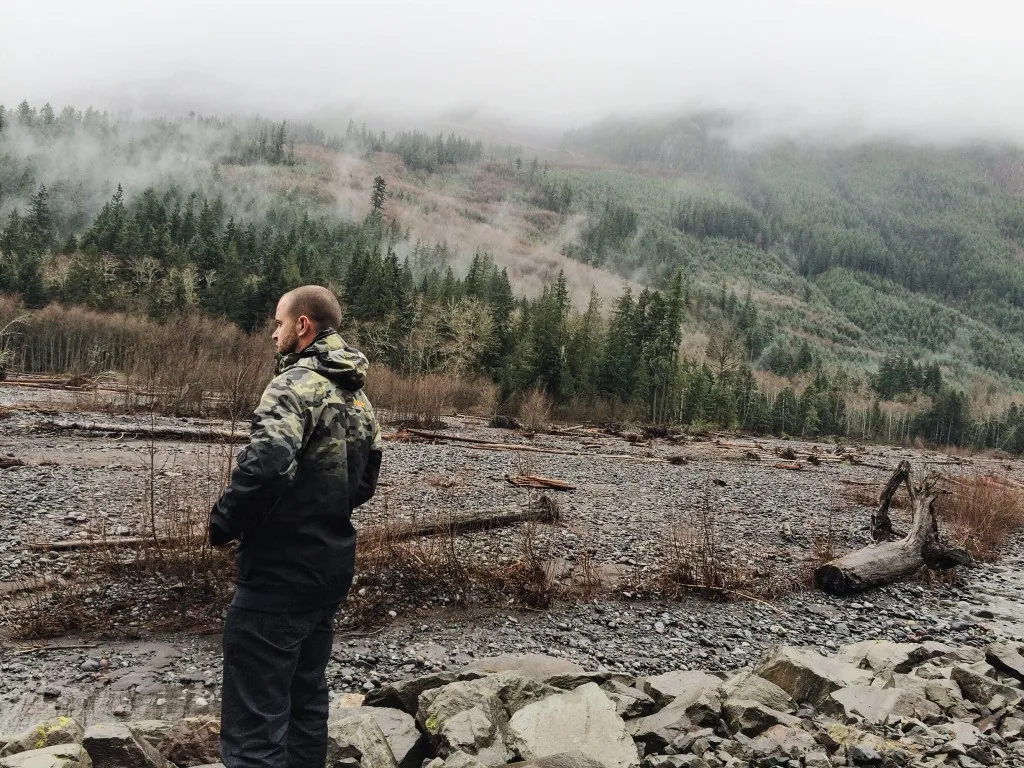 #1 Mess with the Bears
This area of Tennessee has the greatest population of black bears west of the Mississippi river. Give them at least 50 feet of space. As long as you leave them alone, they'll leave you be too.
You also want to avoid sneaking up on a them. Don't scream or run away, but do talk to the animal and consider raising your arms above your head to show that you aren't prey.
Most importantly, don't feed animals in the park. Keep your food secured so they cannot get into it. Be sure to follow any guidelines at your campsite, like using the bear cables in the backcountry. Keep the wildlife wild and away from you and other people by not sharing your snacks.
#2 Ignore the Weather
Weather in any mountainous region can be dangerous. In the winter, temperatures consistently drop below freezing. There might be only an inch of ice at lower elevations, but several feet of snow if you hike into the mountains. Depending on the elevation, it can be up to 20 degrees cooler or hotter in certain areas of the park.
Afternoon thunderstorms commonly occur in the Smokies. Visitors should dress in layers and prepare for anything. You don't want to be caught without dry clothes to warm up in after the rain.
#3 Drive Reckless
Traffic accidents have consistently been the leading cause of death in this national park. Driving recklessly on the narrow and winding Smoky Mountain roads can be a deadly sin, especially for motorcyclists. The speed limit in the region reaches only 35 miles per hour, so slow down!
In the winter, snow-covered roads can have slick patches of ice. It may also be harder to see the center lines, so use extreme caution in the winter. In the summertime, trucks may overheat climbing some of the steep roads, creating additional hazards.
You can be a safe driver by going the speed limit or slower if the weather calls for it. Pull over into a turnout if you'd like to take in the view and don't cross the center line.
#4 Hike Without Preparation
Heading out into the wilderness ill-prepared can have deadly consequences. Many accidents that occur to adventurers are avoidable.
This park has more than 800 miles of trail. You can prepare yourself by wearing the right gear and dressing in layers. Bring along a copy of the trail map. Usually, you can pick one up from the park rangers for free. Don't forget snacks and plenty of water.
One common mistake hikers make is not telling anyone their itinerary. Make sure you tell someone where you plan to go and when to expect you back. Then if anything goes awry, help will be able to find you quickly.
#5 Drink the Water
The next Smoky Mountain sin can lead to serious illness. You should only drink the water you find in the park after filtering it, even if it looks clean. All the rivers and ponds in the Appalachian backcountry need treatment before you can safely drink.
Failing to boil water for at least a minute or using a filter can make you very sick. Commonly, backpackers who drink from rivers or ponds without treating it have wound up with debilitating cases of Giardia.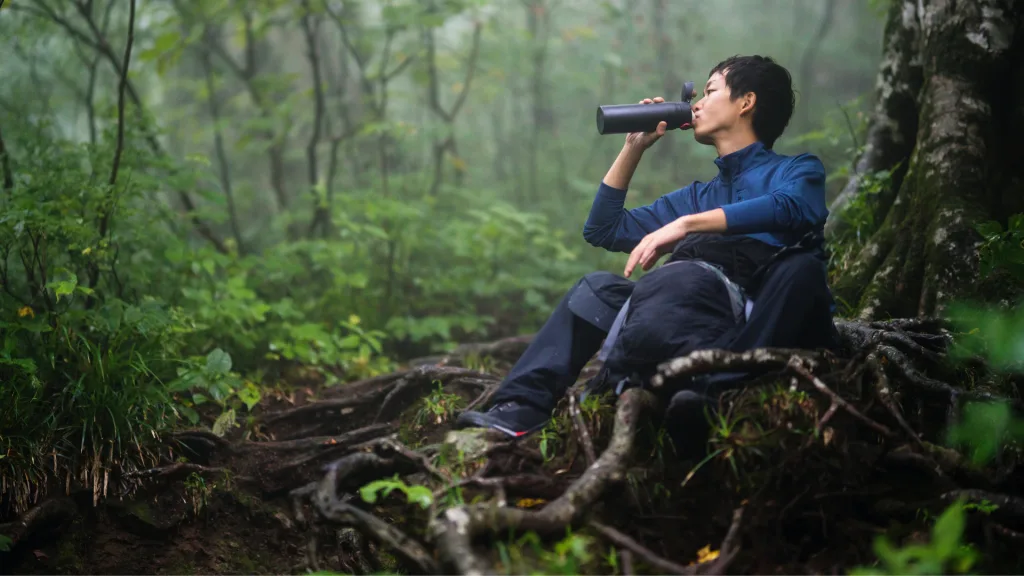 #6 Trust Your GPS
A Global Positioning System, or GPS, can be a fantastic tool. However, overreliance on it has caused numerous hikers to become lost in the Smokies. Even drivers have ended up lost on dead-end roads by blindly following their GPS.
If you plan to visit these mountains, get a map. You can print one out before you go or obtain one from the visitor center when you arrive. GPS systems have proved inaccurate and unreliable in this region. Don't get caught without a copy of the park map.
#7 Play in the Water
We already mentioned that you shouldn't drink the water, but you might want to think before taking a dip too. The park doesn't have designated swimming areas, and they don't have lifeguards. Rangers have called drowning one of the leading causes of death in the Smokies.
Hikers should also use caution if their route has stream crossings. After rainfall, rivers can become impossible to ford. You shouldn't attempt to walk through an area that appears to be flooded. Rangers suggest wearing special shoes and using your trekking poles to double-check footing if you do wind up tempting fate.
Pro Tip: Keep an eye out for these Most Dangerous Creatures in the Smoky Mountains.
Enjoy the Smoky Mountains Without These Sins
Smoky Mountain National Park may be one of the most gorgeous regions in the U.S., but it can also be considered one of the deadliest. Luckily, you can keep yourself safe by being prepared.
Check the weather, wear layers, and carry a map. Steer clear of the water when possible and drive carefully. Don't commit the aforementioned Smoky Mountain sins, and you'll love your time here.
Discover the Best Free Camping Across the USA
To be honest with you, we hate paying for camping. There are so many free campsites in America (with complete privacy).
You should give it a try!
As a matter of fact, these free campsites are yours. Every time you pay federal taxes, you're contributing to these lands.
Become a FREE CAMPING INSIDER and join the 100,000 campers who love to score the best site!
We'll send you the 50 Best Free Campsites in the USA (one per state). Access the list by submitting your email below: