American National Parks are for nature lovers, explorers, and roaming nomads. But, lately, they're also for partying.
Post-pandemic travelers have trended toward being more free-spirited. Having boozy enjoyment makes for a fun trip, but it also leads to repercussions for all travelers.
Here's the scoop.
What National Park is Mandating Sobriety Check Points?
The fun ends at Mammoth Cave National Park according to it's March 23rd press release. Molly Schroer, the press release contact, says:
"Mammoth Cave National Park law enforcement officers will conduct periodic sobriety and safety checkpoints on park roadways and riverways for the remainder of 2023. The checkpoints will help identify drivers and boat operators who may be under the influence of drugs and/or alcohol (DUI).
The special operations are being conducted to reduce the incidence of DUIs and increase public awareness of the dangers associated with drinking and driving.
Rangers will contact drivers and boaters passing through the checkpoint for signs of alcohol and/or drug impairment but will strive to not unnecessarily delay other motorists or boat operators."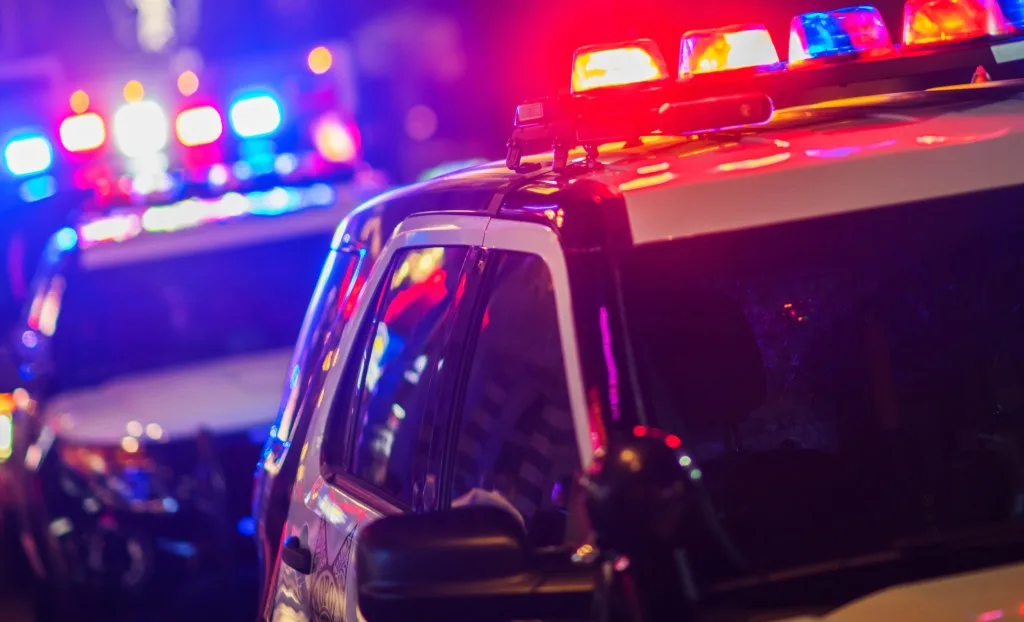 Why Is The Focus on Mammoth Caves National Park?
Mammoth Caves' proximity to the Kentucky Bourbon Trail may be causing the issue.
The Kentucky Bourbon Trail is a tourism experience that takes visitors through the history, culture, and process of making bourbon in Kentucky.
It consists of a collection of distilleries throughout the state that produces bourbon whiskey, a type of American whiskey made primarily from corn and aged in charred oak barrels.
Visitors to the Kentucky Bourbon Trail can take a self-guided tour of participating distilleries. They can learn about the history and process of bourbon making, see the production facilities, and sample different bourbons.
The trail includes some of the most famous bourbon distilleries in Kentucky, such as Maker's Mark, Jim Beam, and Woodford Reserve.
That said, alcohol access is easy and novel in the Mammoth Caves region.
FYI: These bourbon accessories are perfect for any bourbon lover.
DUIs in National Parks are No Joke
Any crime in a National Park is a federal offense.
The penalties for a DUI (driving under the influence) in a national park can vary depending on the specific park and the state where the park is located.
However, the penalties for a DUI in a national park can be severe.
We're talking about $1000s of dollars severe.
Additionally, if you are convicted of a DUI in a national park, it could impact your ability to visit other national parks in the future. The National Park Service takes DUI offenses seriously and may prohibit individuals with a conviction from entering certain parks or participating in certain activities.
The Unique and Beautiful Side of Mammoth Caves National Park
Mammoth Cave National Park in Kentucky is one of the most unique and exciting places in the United States. Here are five things you can do while visiting Mammoth Cave National Park:
Explore the Cave – The park's main attraction is the Mammoth Cave system itself, the world's longest-known cave system, with over 400 miles of explored passageways. Visitors can take a guided tour of the cave to learn about its history, geology, and unique features.
Hike the Trails – The park has over 80 miles of hiking trails, ranging from easy nature walks to challenging backcountry hikes. Some of the most popular trails include the Cedar Sink Trail, the Green River Bluffs Trail, and the Sand Cave Trail.
Go Camping – The park has several campgrounds where visitors can pitch a tent or park an RV. The campgrounds offer a variety of amenities, including showers, fire pits, and picnic tables. Backcountry camping is also available for those who want a more rugged experience.
Take a River Trip – The Green River runs through the park and offers visitors the opportunity to take a scenic river trip. Canoe and kayak rentals are available, and guided tours are also offered.
Visit the Historic Sites – The park has several historic sites, including the Mammoth Cave Hotel, which was built in 1886 and is listed on the National Register of Historic Places. Visitors can also see the remnants of the historic saltpeter mining industry, which was active in the area during the 19th century.
The Best Free Camping Near Mammoth Caves
Sadly, there isn't any free camping around Mammoth Caves. However, there is a silver lining.
At the Interstate (I-65) intersection that connects to the highway (HWY 70) that enters the park, there's a Cracker Barrel.
On AllStays, a free camping app, this Cracker Barrel has a 5-star review for being an excellent overnight parking spot.
Staying at this Cracker Barrel can allow you to prepare for your trip into Mammoth Caves or help you regroup on your way out.
Just don't commit any of these 7 Deady Sins of Cracker Barrel Parking.
Have a Wonderfully Sober Experience in the Nation Park
We know that Kentucky is a prime state to drink bourbon. The lesson here is simple, don't do it on federal land property inside the National Park.
Discover the Best Free Camping Across the USA
To be honest with you, we hate paying for camping. There are so many free campsites in America (with complete privacy).
You should give it a try!
As a matter of fact, these free campsites are yours. Every time you pay federal taxes, you're contributing to these lands.
Become a FREE CAMPING INSIDER and join the 100,000 campers who love to score the best site!
We'll send you the 50 Best Free Campsites in the USA (one per state). Access the list by submitting your email below: