In the eyes of some people, it seems the popular Harvest Hosts program has lost its way. The platform that brings RVers and hosts together has once again expanded its reach.
Harvest Hosts has been a great resource for travelers for a number of years. But recent changes could be the final straw for some users.
Today, we're exploring this innovative business to see what it's all about and if it's actually worth your time and money.
Let's dig in!
Harvest Hosts Continues to Grow, Launching New CampersCard Program
In an effort to incorporate traditional campgrounds into their expansive network, Harvest Hosts has announced the new CampersCard. This membership program rewards RVers with perks and discounts at campgrounds around the country. RV parks can join for free. They get advertising at no cost, and all they have to do is offer a deal to CampersCard members.
The company's owners predicted a drop in campground visits in the coming years. They hope Harvest Hosts can help bridge the gap in lost revenue.
About Harvest Hosts
Harvest Hosts connects their paid RV members with unconventional places to camp. These host sites are on private land and include businesses like farms, wineries, breweries, and museums.
Travelers must have a fully self-contained vehicle with their own bathroom, water, and waste tank. Tents are prohibited, and only indoor cooking is allowed. Finally, campers are limited to a one-night stay, but hosts can extend the invitation for an additional night at their discretion.
In exchange for a free place to park overnight, it's common courtesy for RVers to purchase something from their host. It could be a bottle of wine or a basket of freshly picked produce. Harvest Hosts' Code of Conduct strongly encourages members to spend at least $20 per visit, but the average purchase price is often closer to $50.
Depending on where you choose to stay, you may spend more on goods or services from your host than you would've paid for a traditional campsite. But the experience is usually worth the extra cash.
How Has Harvest Hosts Changed?
Don and Kim Greene started Harvest Hosts in 2009 when they learned about Europe's booming agritourism industry. They created the platform to connect RVers with businesses offering a place to camp.
The Greenes sold the company to Joel Holland and Mary Ashley in 2018. As new owners, they took a great idea and ran with it. What once connected about 600 hosts with the RV community ballooned to a network of over 4,700 locations throughout the US.
Shortly after taking over the company, the couple announced their acquisition of Boondockers Welcome. Just as Harvest Hosts linked campers with host businesses, Boondockers Welcome connected RVers with individuals offering accommodations on their property.
Campers can purchase different membership packages, depending on the type of stay they're interested in.
Pro Tip: Get the inside scoop on The Don'ts of RV Membership Clubs.
What is the CampersCard?
The CampersCard is perfect for people who enjoy traditional RV campgrounds. Cardholders get special perks, including early check-in and late check-out times, nightly discounts, and free firewood.
Joel Holland noted that while he loves staying at unusual Harvest Hosts locations, campgrounds are more feasible for people who spend a lot of time on the road. After all, campers are limited to a single-night stay with the original program. So full-time RVers would have to travel frequently to make the most of their membership.
How Do Hosts Make Money?
Host businesses don't charge Harvest Hosts members for overnight stays, but they make money off campers' purchases. In 2021, members spent over $40 million at host locations. Well-established hosts can see anywhere from $10,000 to $25,000 annually by welcoming RVers.
Over 200,000 active members are regularly looking for unique places to stay. And they're willing to pay for the experience.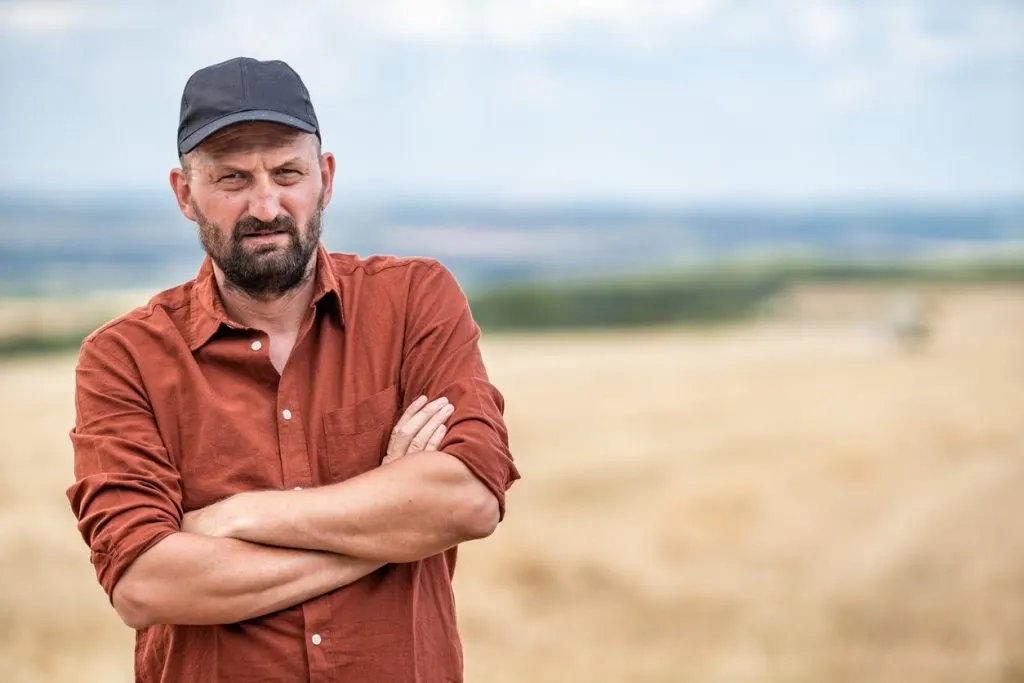 Is Harvest Hosts Trying To Do Too Much?
There's no denying that the program has benefited both members and hosts, especially since its 2018 acquisition. But the company may have taken on more than it can handle.
The mobile app proved glitchy in its infancy. Harvest Hosts lost members who were frustrated by technological setbacks and wanted a more streamlined way to book their stays.
We've also heard complaints from RVers who found it impossible to book a spot, even weeks ahead of their intended stay. That's no surprise, as RV sales skyrocketed over the last few years. Demand for unique experiences simply outweighed the supply.
But it's important to remember that such frustrations indicate that the system is working. It's great that hosts have so many members lining up to patronize their businesses. And it means that tons of members are enjoying these unconventional sites.
Is Harvest Hosts Worth it?
Before signing up, it's important to read the fine print. Tent campers can't utilize the network, and hosts usually don't have hookups. Some sites are far off the beaten path, so you may need to spend a little extra time on the road. And finally, you can't book a stay very far in advance.
But reviews of Harvest Hosts are overwhelmingly positive. This program is worth the money for RVers looking to shake up their routine. A membership can pay for itself in just a few stays, and the experiences you'll have are priceless.
Renewed interest in the company has made up for any members Harvest Hosts lost in its early days. We'll see if the CampersCard is worth the additional cost in time. But for now, the traditional membership program is booming.
Pro Tip: Still unsure if Harvest Hosts is right for you? We took a deeper look into Is Harvest Hosts RV Club Worth the Money?
Evolving But Not Necessarily Lost
Harvest Hosts has evolved over the years, but it doesn't appear they've lost their way. The company continues to expand to meet the needs of its members and hosts.
Sure, they've had some growing pains. But the overall platform offers a creative solution to the RVers' age-old question: where to camp. If you like unique adventures and supporting small businesses, a Harvest Hosts membership might be perfect for you.
Discover the Best Free Camping Across the USA
To be honest with you, we hate paying for camping. There are so many free campsites in America (with complete privacy).
You should give it a try!
As a matter of fact, these free campsites are yours. Every time you pay federal taxes, you're contributing to these lands.
Become a FREE CAMPING INSIDER and join the 100,000 campers that love to score the best site!
We'll send you the 50 Best Free Campsites in the USA (one per state). Access the list by submitting your email below: