Google Smart Home devices have been around for over a decade. But the variety of gadgets keeps growing, and technology only improves.
As home-based machine learning becomes more common, knowing what's out there is a good idea.
But which products are worth getting, and which are a rip-off? We did some research and found the best and worst Google smart home devices out there.
Let's have a look.
What are Google Smart Home Devices?
Smart homes, or houses run by an automated system, are becoming popular. No, there aren't robots rolling around the house cooking dinner for you. But they have one central hub where you can control things like your lights, thermostat, and television.
Google smart home is a mobile app that can manage all your devices. The original version launched in 2016 with a speaker, much like Alexa. But to keep up with the competition, Google created a much more robust platform.
Google makes managing daily house tasks easy. It integrates functions whether you only have one device, like lights, or dozens of other gadgets. The app makes growing your automated ecosystem a lot of fun.
One of the best things about Google Home is its ability to automate daily routines. You could program it to have your alarm go off in the morning, turn on the lights and radio, and start the coffee machine. Likewise, you can create a sleep routine. When you want the TV off and the lights to go down, you just need to say, "OK, Google, it's bedtime!"
Pro Tip: We compared Google Maps Vs. Apple Maps (for Road Trips) to help you decide what to use.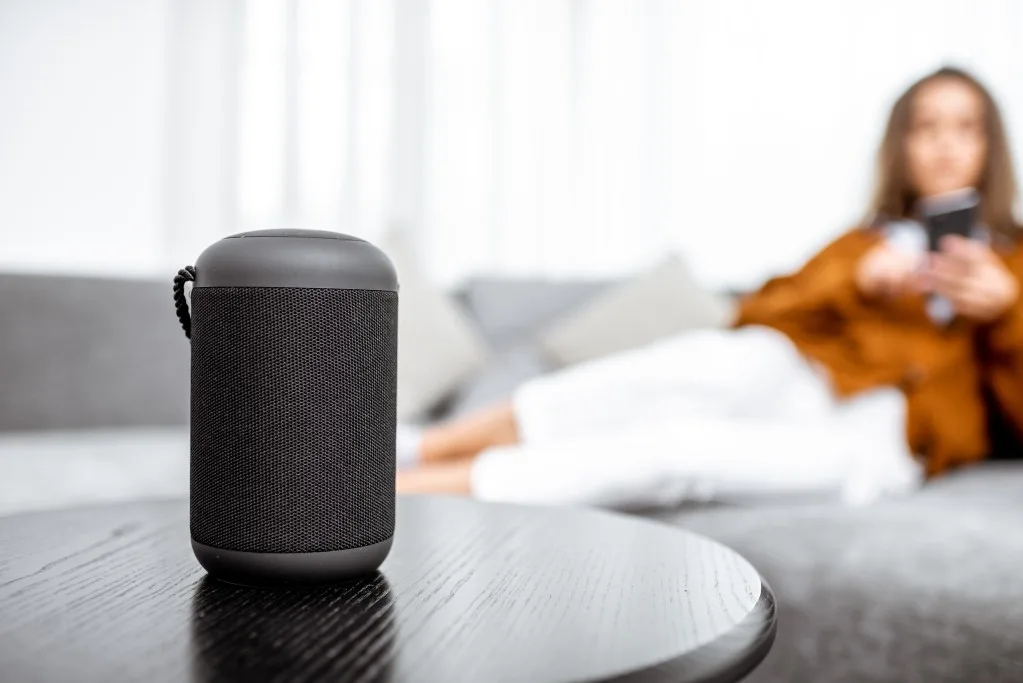 3 Best Google Smart Home Devices
Google Home works with over 100 smart devices. It integrates with multiple brands. Also, if you're confused by the name of some products, you're not alone. The tech giant acquired Nest almost ten years ago, so the same company runs both.
#1 Google Nest Hub Max
If you have cameras at home, you'll want to monitor them. The Google Next Hub Max is a smart display for camera monitoring and much more. You can watch YouTube, listen to music, and view digital photos. Basically, this display is a giant step up from a speaker.
Google Nest Hub Max price point is excellent because you get a screen and camera monitor in one. The sound is better than most, which makes video calls even better. Customers say it's by far the best Google smart home device to have.
#2 Nest Learning Thermostat
This next Google smart home device may send grandma running out of the house. But don't worry! It's only technology. The Nest Learning Thermostat is a gadget that learns what you like the longer it's in your home. You can program it to set different temperatures in each room. In theory, the result is lower energy bills!
The Nest Learning Thermostat is the first of its kind with an energy star rating. The internal software is so clever it can even alert you to what energy sources are running your home. If you have any issues with your HVAC system, this innovative device will let you know.
#3 Philips Hue Bulbs
Phillips smart bulbs come in many shapes, sizes, and colors. The color-changing lights can shift the mood of any room in an instant. So controlling these lights with an app can be really fun.
Google Home integrates seamlessly with Philips Hue bulbs. The app comes with commands that let you personalize which lights come on. But if you want to get creative, ask Google to activate color blends like Ocean Dawn and Savannah Sunset. A slight change in mood goes a long way.
Pro Tip: Use this guide on How to Turn Off Voice Assist on Your Devices.
3 Worst Google Smart Home Devices
Smart devices are fun and can make life easy. But let's face it. They also can make easy living stupidly complicated. Some products are made just to make you think you're signaling luxury. In reality, you've just bought something you'll need to return.
#1 Miliboo Smart Sofa
Sofas don't need to be high-tech. They should be comfortable, easy to maintain, and compatible with your taste. Apparently, someone out there is buying these things. But we say just walk on by.
Miliboo Smart Sofas have lights and a phone charger embedded in the armrest. The built-in speakers connect with what you're watching. This means heavy cushion vibrations while you're watching your favorite action movie. Your five-year-old may find this fun. But most working folk just want to come home and relax.
The weirdest thing about this couch is that the speakers are inside them. As any audio expert, they'll tell you why this is one of the worst ideas ever.
#2 Omo Smart Trash Can
The Omo Smart Trash Can isn't terrible, but it's unnecessary. It's a touchless container that seals garbage bags when full and automatically opens the bin on your command. You can tell Google Home to open the lid or have the built-in sensor detect when you are close.
This high-tech garbage can will cost you $300. It comes with 15 liner bags which can be ordered via google when they need replacing. Although hands-free means germ-free, someone will still need to clean it.
So is it worth it? It may be for those with specific disabilities. Otherwise, we think this Google smart home device is unnecessary.
#3 Samsung Bespoke AirDresser
The Samsung Bespoke AirDresser might as well come with a warning for people with obsessive-compulsive disorder. Keep this one far away from your friends who are germaphobes.
This closet-tall contraption deodorizes and disinfects three clothing items at a time. Although it steams your clothes, it doesn't replace dry cleaning or washing. And it costs about $1000.
We know that this luxury item may be worth it for folks with a massive budget. But at the same time, it seems like a space sucker with very little practical value.
Honorable Mention: Smart Billy Big Mouth Bass
If you're old enough to know the name, you'll get a kick out of this one. Once upon a time, around 1999, Big Mouth Billy Bass was all the rage. It's an electric fish that sings and moves to songs like Don't Worry Be Happy. It's hilarious.
In 2023 you can take the fun up a notch and connect it to your smart outlets. Although it works more efficiently with Alexa gadgets, we're not sure why anyone would be bothered to try it. Maybe watching the plastic fish dance to Abba or whatever is on your playlist is worth it.
Do You Need Any Smart Home Devices?
Our lives are increasingly intertwined with technology. We have smartphones, smartwatches, and even smart trash cans.
Google smart home devices integrate nicely into one app. People say they love the app and have fun with the automated tasks.
That said, the whole idea isn't for everyone. Some of us actually like turning lights on and off by hand. Others may not want anyone mining their data. But the good news is that Google can take on as many or as few tasks as you and your family prefer.
Discover the Best Free Camping Across the USA
To be honest with you, we hate paying for camping. There are so many free campsites in America (with complete privacy).
You should give it a try!
As a matter of fact, these free campsites are yours. Every time you pay federal taxes, you're contributing to these lands.
Become a FREE CAMPING INSIDER and join the 100,000 campers that love to score the best site!
We'll send you the 50 Best Free Campsites in the USA (one per state). Access the list by submitting your email below: