When it comes to major retailers, Walmart has a reputation for its generous return policy. This policy is likely one of the many reasons for the company's tremendous success.
If you've ever bought the wrong size or a defective product, you've likely benefited from it. However, there are some lesser-known aspects of this policy that most customers don't know or use.
Today, we're revealing five secrets you need to know about Walmart's return policy. Whether you're a frequent shopper or not, you'll want to know this information.
Let's dive in!
The Scoop on Walmart?
Walmart is an American retail corporation that operates various types of retail locations. The company was founded in 1962 by Sam Walton and has its headquarters in Bentonville, Arkansas.
With over 11,000 stores in 27 countries, it is the world's largest retailer. In addition, with over 2.3 million employees worldwide, it's also the largest private employer in the world. It achieves these honors by offering a wide selection of products, including groceries, electronics, clothing, and more, all at affordable prices.
In addition to physical stores, the company offers a massive online shopping platform. Walmart.com is a convenient way for customers to shop from home and have their items delivered to their doorstep. They're going toe-to-toe with colossal retailers like Amazon.
Sometimes shoppers have buyer's remorse, or a product doesn't meet their expectations. In these situations, the retailer makes it easy to refund customers. All you need to do is bring the item and its packaging back to any store. They may ask for a reason for the refund, but that's typically to know whether they can resell it.
To make the process as easy as possible, it's a good idea to hold onto your receipt. However, there are options for returning an item without a receipt. They may offer you cash, store credit, or refund your credit card. It is that easy!
Pro Tip: Make sure you know these 10 Unwritten Rules for Shopping at Walmart before you head to the store.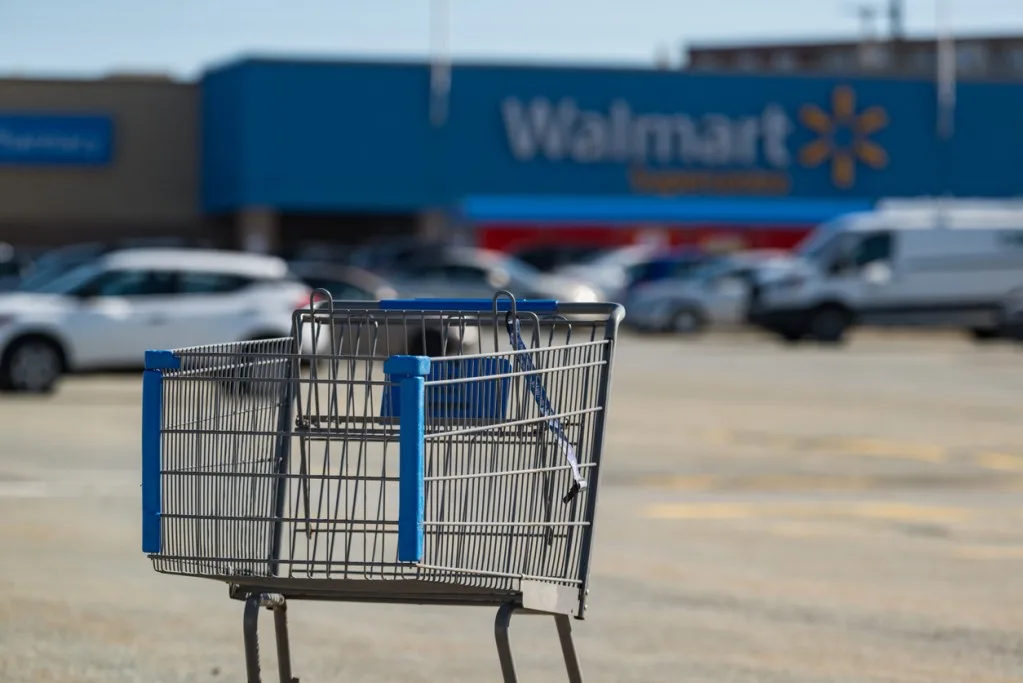 5 Walmart Return Policies You Want to Know
Walmart's return policy is extremely considerate of customers. However, there are a handful of secrets about it that you should know. Let's look at how you might be able to be a better shopper!
#1 Walmart Return Policy Without Receipt
While you may be out of luck returning an item without a receipt at some stores, that's not the case with Walmart. The store's policy is incredibly generous in that the store accepts items with or without a receipt within 90 days. If you come without a receipt, the store can look up the transaction if you have the card you used to purchase.
On the other hand, if you paid with cash or don't have the card with you, there are still options. You may not receive a full refund, but you're not out of luck. The store will give you the item's current price or the lowest price in the last 90 days. In addition, these transactions are typically only given as store credit or an exchange.
#2 Use the Walmart App and Keep the Item for Free
The company's app is a fantastic way to make shopping more accessible, but it also has some potential perks. Some customers have purchased items through their app and initiated refunds. However, instead of getting instructions for returning the product, the retailer refunded their money and instructed them to keep it.
Depending on the product, dealing with the refund process may not be worth their effort and time. You can't bank on this when making purchases through the app, and it's typically only going to be low-value items. Don't get your hopes up that you'll score a free TV or other expensive electronics.
#3 Walmart Online Shopping Returns Policy
Shopping online is a convenient way to get the products and items you need and have them delivered to your doorstep. However, returning products ordered online can be a pain. Luckily, Walmart's online policy matches its policy for in-store purchases.
You can return items purchased online for up to 90 days. You can return an item via FedEx at no cost or take it to any Walmart store to complete your refund.
#4 The Plant Return Policy to Walmart Can Be a Year
While refund windows can vary based on the product type, many shoppers don't realize that plants are returnable. Not only can you bring them back, but you have up to a year to do so. However, you must still have your receipt under this policy.
This policy is in line with competitors like Home Depot and Lowes. If you discover that you don't have as green of a thumb as you thought, it's okay. The trees, shrubs, and perennials can even be completely dead. Just make sure you bring your receipt.
#5 There Is a Walmart Policy for Perishable Food
Walmart has a Fresh Guarantee for any perishable food it sells. Unfortunately, food may not always meet the customer's expectations for one reason or another. In these instances, Walmart allows returns for flowers and food items purchased from meat, bakery, deli, dairy, and frozen departments.
The only exceptions to this rule are that you must have the receipt and initiate the return before the "best by date" for the product. If you made your purchase through the store's app, there's a chance you won't even have to return it.
Are There Exceptions to Walmart's Return Policies?
While the store is extremely lenient regarding returns, there are some exceptions. Not all items are eligible for the store's 90-day policy. For example, prepaid wireless phones only have a 14-day window, and most electronics have a 30-day policy. Items like prescription glasses, contacts, and hearing aids typically have a 60-day policy.
Unfortunately, not every item is eligible for a return. Walmart has a rather sizable list of items, including RV sewer lines, trading cards, and pregnancy tests, which are all non-refundable. Electronic games and software downloads are also exempt from the refund policy.
Knowing this information when purchasing is essential so you don't waste your money. If you're purchasing these items, take the time to do your research and select the right item the first time.
Pro Tip: Do you prefer Target over Walmart? Check out these 10 Reasons Not to Hate Walmart.
Conclusion
You can make the most of your purchases by understanding the ins and outs of Walmart's return policy. Knowing the rules can help you avoid any potential issues or wasting money. Whether you're a frequent Walmart shopper or simply looking to make the most of your next purchase, keeping these secrets in mind is important.
Hopefully, you can be a better shopper and avoid experiencing buyer's remorse for future purchases.
Discover the Best Free Camping Across the USA
To be honest with you, we hate paying for camping. There are so many free campsites in America (with complete privacy).
You should give it a try!
As a matter of fact, these free campsites are yours. Every time you pay federal taxes, you're contributing to these lands.
Become a FREE CAMPING INSIDER and join the 100,000 campers that love to score the best site!
We'll send you the 50 Best Free Campsites in the USA (one per state). Access the list by submitting your email below: