RVs and camper trailers are very susceptible to catching sap. The best campsites are often tucked under a canopy of trees.
While this may be the exact vacation you're looking for; the sap is bound to be on your RV once you return home!
Today we're sharing a few methods (some traditional, some unique) to get this sticky substance off your beautiful camper trailer.
Keep in mind – use this information as the first step in your research. RVs are not all made the same. Not all methods will work for you; some may cause damage if used on the wrong surface.
RVs and trailers range widely in materials. Know what yours is made of, and dig a little deeper once we provide you with the introduction information.
Let's dive in!
#1 Goo Gone Automotive
We've used Goo Gone in the past and have seen great results. But, a word of caution, use the Goo Gone Automotive spray if you're dealing with automotive surfaces.
The "full power" Goo Gone might be too intense for glossy surfaces.
The official statement from Goo Gone reads:
"Bugs, tree sap, bumper sticker residue, and other substances can be tough to remove from your car. You want to ensure that any product you use doesn't scratch or mark the surface, and Goo Gone Automotive does just that."
If your RV is more like an automobile (Class B, Class C), it may be a great fit. Check the label; it might be harmful to rubber roofs.
#2 Hand Sanitizer
Now more than ever, RVers carry hand sanitizer with them. This trick works due to the alcohol content.
You must catch the sap droppings early, before it becomes too hard.
A little squirt and some gentle rubbing might remove the sap pretty quickly! Don't use this trick on surfaces sensitive to alcohol.
#3 Simple Green
Simple Green is a bio-friendly solution that can remove grime without using chemicals. The lack of chemicals also indicates that it should be compatible with most surfaces.
You must use the Simple Green before the sap hardens. We recommend carrying a bottle in your RV. This way, you can zap the sap before you drive home!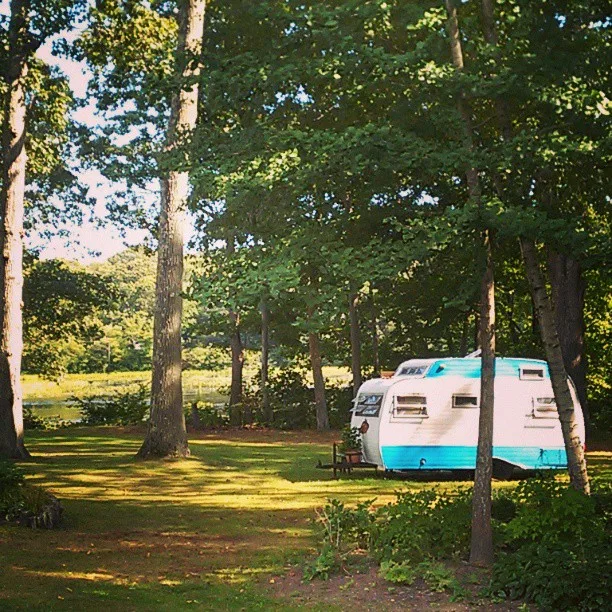 #4 Turpentine
Many RVers have claimed successful sap removal with turpentine. This is a pretty strong product, so I'd suggest more research before using it.
However, in the Forest River Forums, one user says, "Instead of Mineral Spirits Id use turpentine. It is actually made from tree sap and is a better solvent for the sap on your roof."
Research the material used on your roof and figure out if turpentine will be a good fit.
#5 Butter
Let it melt, rub it in, and watch the sap remove! It may sound a bit bizarre, but RV and travel trailer owners have used this method.
The great thing is – you're probably traveling with a stick of butter.
If you've used this old-school method, please let us know!
Sap on a Rubber Roof Might Be Better Left Untreated
I know it's annoying to see sap on any surface. However, you might want to consider letting it be.
Rubber roofs are sensitive to many chemicals.
And, you don't want to create more issues for yourself down the road.
Think of the sap as a little extra protection on your rubber roof!
Prevention is the Best Protection
If possible, prevent sap from collecting. Sometimes it's impossible if you're out camping.
When in storage, you can easily protect your RV, though!
Buy a trailer or RV cover and extend the beauty and longevity of your RV.
Explore the Best Campsites in America
At Drivin' & Vibin' we've been full-time RVing for five years. From Florida to Washington we've visited amazing campground.
We'll send you our favorites in all the lower 48 states!
Access the free list below: