If you're new to buying an RV, your first thought is probably, "where is my nearest RV dealer?"
But there are many reasons why buying from a dealer, even though it seems like the easiest option, may not be the best plan of attack.
Buying an RV is stressful. It's a significant decision and a lot of money!
And your family is excited and ready to camp NOW.
Before you make snap decisions, you need to do research into which RV type is best for you. Then you need to get a reasonable price, so you feel OK with your decision using negotiation strategies.
An RV dealer could be your best path forward. However, consider these 5 reasons to avoid RV dealers before you blindly stroll onto the lot!
Cash Isn't King
In reality, RV dealers don't want cash. They make money with financing, which is just easy income to them on top of the initial price paid.
The tip here is to negotiate, but do not commit to financing or tell them you're paying cash until the paperwork is delivered. Offering a "cash price" is typically NOT the best price they will offer you, contrary to most people's thought processes.
However, when buying from a private seller, cash has muscle.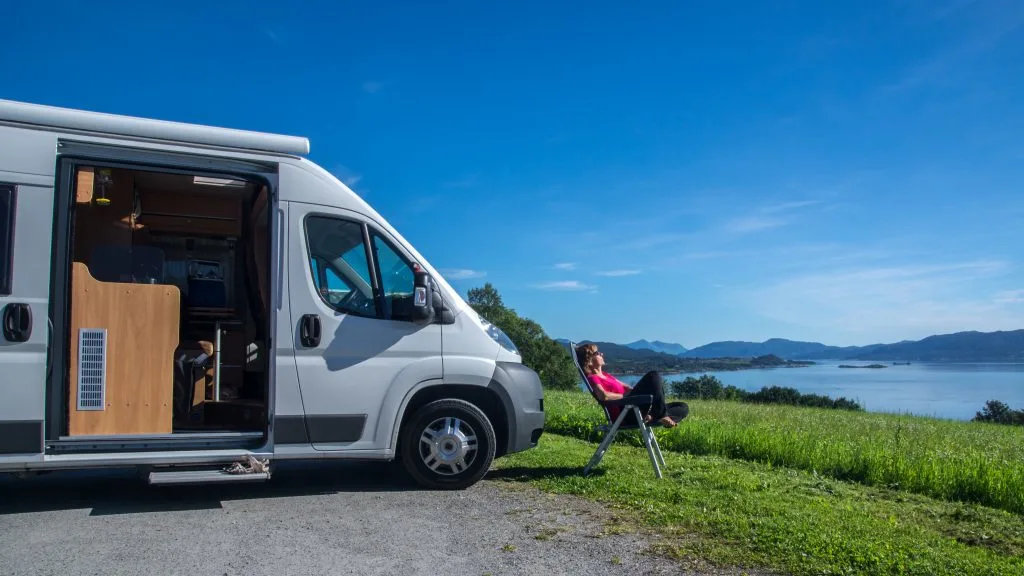 Your Salesperson May Not Be an RVer (and, have minimal expertise)
Many buyers assume an RV salesperson is an expert. While they may know the specs, there's a good chance they haven't gone RVing in years (if ever)!
Buyers use that salesperson to help them with decisions and information such as how much a rig weighs, their tow vehicle, or how certain features work.
Many even rely on a salesman's advice on what size or layout of the trailer they should buy! In reality, most salesmen don't own RVs, don't tow, and rarely know how the mechanics and features actually work in the field.
They're best trained at getting you to sign on the dotted line.
Dealers Aren't Incentivised to Offer Deals Now (Unlike Private Sellers Who Need Extra Cash)
Right now, due to the current pandemic, RV dealerships are at an advantage. They have very little stock, because manufacturers were closed down, and many components are from overseas, so RVs can't be completed.
This created a shortage of units, while families changing vacation plans to RV travel has increased demand on sales inventories.
This results in a seller's market, where prices are higher, and negotiations are less likely to get them to budge on prices.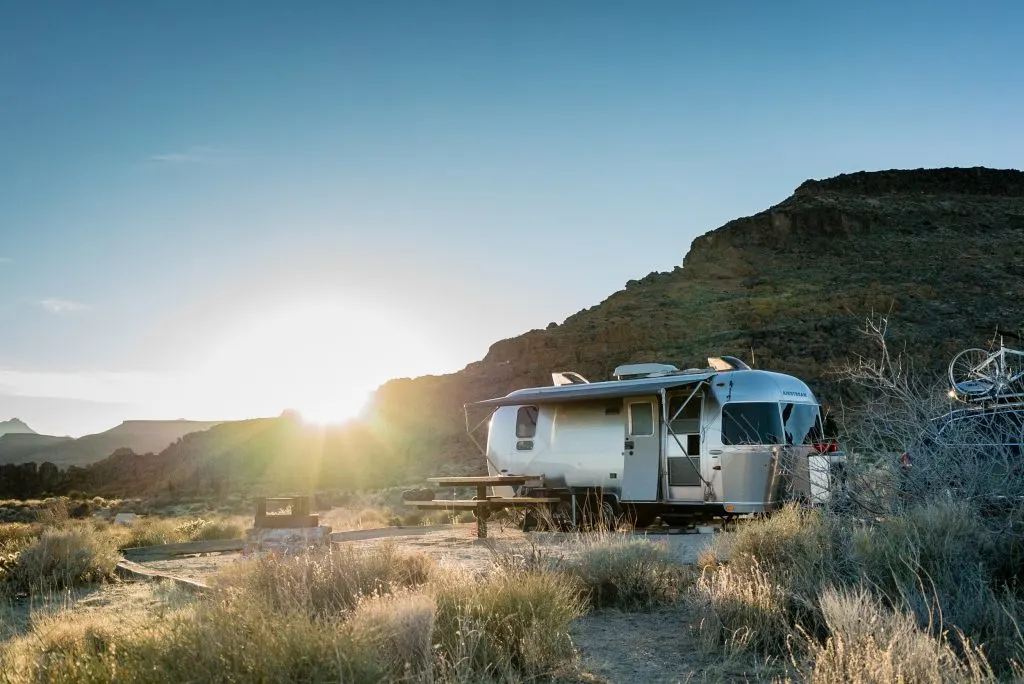 Immediate Depreciation Driving Off RV Dealer Lot
A big drawback to buying a new RV is depreciation. As soon as you leave the RV dealer lot, your rig is worth significantly less than you paid.
Sadly, if you decide the RV isn't the right one for you, you will typically lose a large amount of money trading or selling it, even within a few years. This is why many people prefer to buy slightly used units (from private sellers) and let someone else take the depreciation hit.
RV Dealers Know You're Excited, They'll Strike on that Enthusiasm
Dealers also try to upsell you on additional purchases and add-on accessories. They're skilled at persuasion techniques.
Sales reps will often make it sound great to "roll it into your payment" and "it will only be $10 more a month" for add-on accessories that usually cost significantly less outside the dealership.
Many accessories offered at the dealerships aren't even the best quality brands on the market. Don't be convinced to purchase last-minute impulse items at the checkout station!
Buying New? An RV Dealer Is The Only Choice.
While looking at rows of shiny new RVs at a dealer is a fun afternoon activity, buying from a dealer, especially in a seller's market, isn't the best way to save money.
If money isn't a concern, or you absolutely need a new RV, an RV dealer will be the best option.
You can always save on camping costs, though! Try free camping in America.
10 Places to Buy an RV that not's a Dealership
If you're looking to buy, sell, or rent an RV (Recreational Vehicle), there are multiple alternatives to traditional dealerships. Here are some options to consider:
Online Marketplaces:

RVTrader is a well-known online platform where individuals and dealers list their RVs for sale.
Craigslist: Local listings often have RVs for sale by owners.
Facebook Marketplace: With the growth of Facebook's buy and sell platform, many people now list their RVs there.
eBay Motors: It's another platform where you can find RVs being sold by both dealers and private sellers.

RV Shows: These events showcase a variety of RV models and are great for getting a hands-on feel of different types of RVs. Dealers, manufacturers, and sometimes private sellers display their vehicles here.
RV Rental Platforms:

Outdoorsy and RVshare are peer-to-peer RV rental platforms where individual RV owners list their vehicles for rent. This is like the Airbnb model but for RVs.

Local Classifieds: Newspapers and local classified magazines often have listings for RVs.
Bulletin Boards: Community centers, local grocery stores, or RV campgrounds may have bulletin boards where people post RVs for sale.
Consignment Lots: Some businesses specialize in selling RVs on consignment. This means the business will sell the RV for you and then take a commission once it's sold.
Auctions: Sometimes, RVs are sold at various auction platforms, which might include repossession sales, estate sales, or general merchandise auctions.
Networking: Inform friends, family, and colleagues about your interest. Someone might know someone else looking to sell their RV.
RV Clubs and Groups: Joining an RV club or group can connect you with enthusiasts who might be selling their RV or know someone who is.
Direct from Manufacturer: Some RV manufacturers sell directly to consumers, bypassing the traditional dealership.
Remember to always do your due diligence when purchasing or renting an RV from any source. It's essential to inspect the vehicle, verify ownership, ensure there are no liens on it, and understand its maintenance history.
Discover the Best Free Camping in America
To be honest with you, we hate paying for camping. There are so many free campsites in America (with complete privacy).
You should give it a try!
As a matter of fact, these free campsites are yours. Every time you pay federal taxes, you're contributing to these lands.
Become a FREE CAMPING INSIDER and join the 100,000 campers that love to score the best site!
We'll send you the 50 Best Free Campsites in the USA (one per state). Access the list by submitting your email below: