Albuquerque is the perfect jumping-off point for so many day trips. While this bustling city is known for hot air balloons, sunshiney weather, and mountain views, surrounding destinations have just as much to offer!
Whether you're looking for fine dining at the top of a mountain or a relaxing hot spring visit, it's all doable just outside city limits.
Today, we're exploring the best day trips around Albuquerque to help you start planning your next vacation.
Let's go!
About Albuquerque, New Mexico
Albuquerque, sometimes called ABQ, is the biggest city in New Mexico. It's also one of the fastest-growing places in the country. It's easy to see why folks love this desert town. The natural beauty, rich heritage, and vibrant culture offer something for everyone.
This desert paradise rests in the foothills of the Sandia-Manzano Mountains, the perfect setting for all kinds of outdoor activities. You can go hiking or mountain biking during the warmer months or enjoy skiing, snowboarding, and tubing during the winter. The city even has its own baseball, soccer, football, and roller derby teams.
There's a ton of history to explore here, too. You could check out the local museums or poke around Old Town, which has been the city center since 1706. Route 66 runs through Albuquerque and offers plenty of opportunities to visit historic sites.
Speaking of exploration, a visit to ABQ would be incomplete without experiencing the food, art, and culture. Order a traditional New Mexican meal with red or green chiles. Or try one with both, also known as "Christmas style."
Visit any of the 100 galleries and bring home a piece of art or jewelry made by locals. You could check out the First Friday Artwalk or catch a performance at the KiMo Theatre.
There's plenty to do in town. But if you venture outside the city limits, you won't be disappointed there either. Here are five of the most amazing day trips near Albuquerque.
We found some fantastic places to stay: 7 Best RV Parks in Albuquerque, New Mexico.
#1 Ride the Tram to the Top of Sandia Peak
This day trip is a must for a breathtaking bird's-eye view of Albuquerque. The Sandia Peak Tramway is only minutes outside the city and stretches nearly three miles to the top of the mountain. The ride only takes 15 minutes, but you'll climb almost 10,400 feet high! This tram has windows on all sides, providing a stunning 360-degree perspective along your ascent.
And the fun doesn't stop when you reach the summit. Grab a bite at Ten3, a restaurant on Sandia Peak that offers drop-in casual eats and reservation-only fine dining. You can also take advantage of seasonal activities like hikes and skiing. Round-trip tickets for adults start at $33.
#2 Visit the Coronado Historic Site
If you're a history buff, add the Coronado Historic Site to your list of Albuquerque day trips. This area was home to the Indigenous Tiwa people, who called it Kuaua, meaning "evergreen."
They inhabited the land for nearly 200 years until Spanish conquistador Francisco Vásquez de Coronado and his army claimed the territory. Although the Tiwa abandoned the village in the late 1500s, some architecture and art survived.
A visit to the Coronado Historic Site, only 20 minutes from downtown ABQ, includes a tour of a preserved ceremonial chamber or kiva. You can explore the Visitor's Center, where the paintings discovered in the kiva are now displayed. There's also an interpretive trail if you want to take a self-guided tour of the area.
Tickets start at $7 for adults and are free for kids 16 and younger.
We found more areas to explore around Albuquerque: Avoid Santa Fe and Visit These Nearby Towns Instead.
#3 Take a Breaking Bad Tour
If you binge-watched this wildly popular TV series, you probably know Breaking Bad was shot in ABQ. So why not make a day trip out of Albuquerque's best-known film locations?
Most sites are within five miles of the city center, but the infamous RV's original desert hiding spot is about 30 minutes west of town.
Many popular locations are accessible to the public. In fact, with a bit of research, you can take your own self-guided tour. Google can help you find Walt and Skyler's car wash, Los Pollos Hermanos, and the main characters' homes.
And guided tours are an option as well. Breaking Bad RV Tours offers a three-hour journey through the show's filming locations and hotspots. The ride starts in Albuquerque's Old Town, a central and super convenient starting point. And as a bonus, you get to ride in a replica of Walt and Jesse's RV. Tours start at $95 per person.
#4 Unwind in Jemez Hot Springs
It's a one-hour day trip to Jemez Hot Springs from central Albuquerque, but it's worth the drive. People have enjoyed the springs' warm, healing waters for thousands of years.
The town of Jemez Springs offers different experiences. You can hike from various trailheads to unspoiled, primitive areas like Spence Hot Springs or McCauley Hot Springs. Here you'll find pools that are open for swimming.
If you prefer to relax without a hike, Jemez Springs has multiple paid bathhouses and spas with a range of treatments. Get a massage or facial and enjoy the views of distant mesas. Their prices vary based on the services you choose.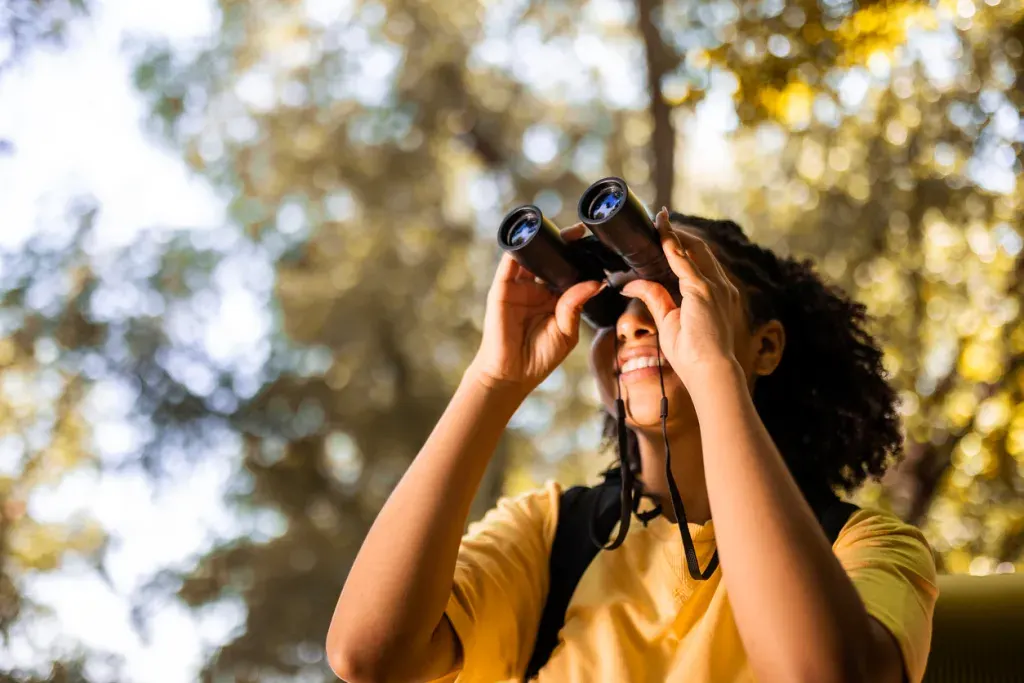 #5 Birdwatch at Bosque Del Apache Wildlife Refuge
The Bosque Del Apache Wildlife Refuge is a birdwatcher's dream. Over the years, researchers have observed 374 species of birds in this area alone. This wetland environment draws many types of fowl, including geese, cranes, and raptors. The refuge is a haven for birds that migrate seasonally.
But birding isn't the only activity at Bosque Del Apache. You can take a bike ride, hike one of the refuge's 12 nature trails, or fish at one of three onsite canals. It's about an hour and a half from the city center, but this is an Albuquerque day trip you won't want to miss. Entrance fees start at $5.
Plan your trip to the state with the New Mexico Bucket List Adventure Guide.
Albuquerque Day Trips Won't Disappoint
Albuquerque is a gorgeous city with so much to offer, but a day trip is a great way to really get to know the surrounding area inside and out.
You'll find lots to explore in this part of the Southwest. There's certainly just as much fun waiting for you outside Albuquerque as inside the city. Add this New Mexico gem to your must-see list and start planning your trip!
Discover the Best Free Camping Across the USA
To be honest with you, we hate paying for camping. There are so many free campsites in America (with complete privacy).
You should give it a try!
As a matter of fact, these free campsites are yours. Every time you pay federal taxes, you're contributing to these lands.
Become a FREE CAMPING INSIDER and join the 100,000 campers who love to score the best site!
We'll send you the 50 Best Free Campsites in the USA (one per state). Access the list by submitting your email below: