More national parks are making it illegal to drive personal vehicles inside their borders. While officials say the change is necessary, many visitors are understandably upset.
Concerns over accessibility are rising, but officials say the benefits will outweigh the risks.
Today, we're digging into these changes in our national parks to see how you might be affected.
Let's go!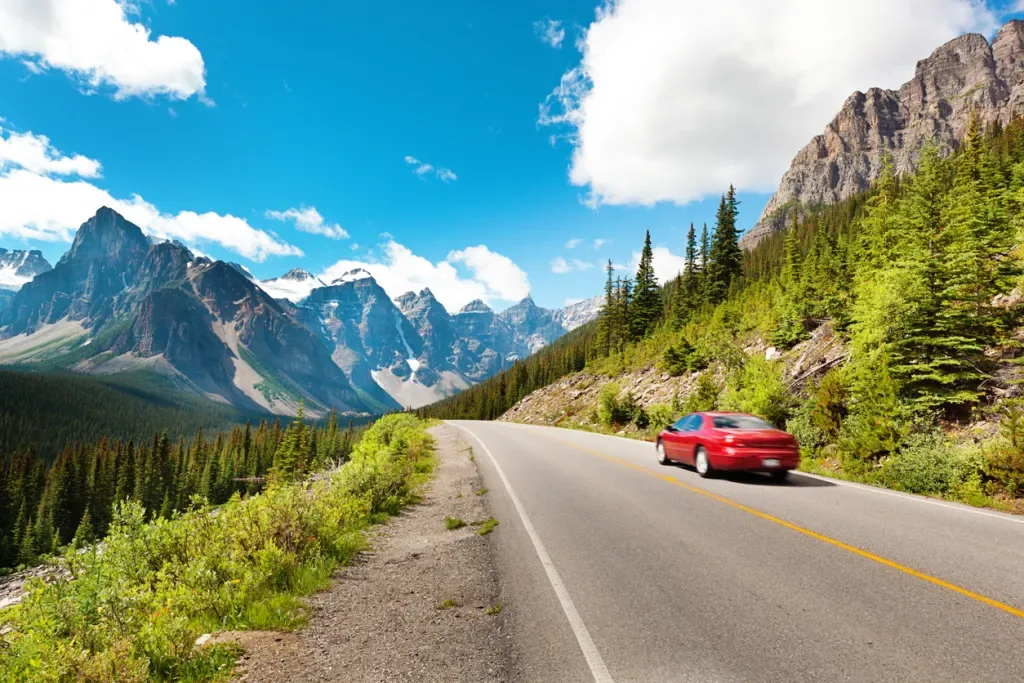 Banff National Park Makes it Illegal to Drive on Certain Roadways
Banff National Park in Canada is one of the world's most popular destinations. But a recent policy change may affect that.
Parks Canada, the agency that manages the country's national parks, recently decided to close Moraine Lake Road. This highly-trafficked route provides Banff visitors with a direct, convenient path in and out of the preserve. But officials say its heavy use contributes to congestion, which affects more than just visitor experiences.
Overcrowding also strains animal and plant life inside the park. Additionally, full car lots and roads make it nearly impossible for emergency vehicles to access people in distress.
Officials claim the decision to close the road didn't come lightly. Parks Canada's self-stated mission is to preserve the natural environment while facilitating human access to it. The high traffic volume threatened both people and wildlife, leaving no other solution.
Banff National Park isn't the only one to make driving illegal within its borders. Several preserves across the world have implemented similar rules or discussed the possibility of it.
What Other National Parks Have Made Driving Illegal?
Several national parks in the U.S. have made it illegal for the public to drive on park roads. Some preserves have had this policy for a long time already.
Zion's roads are closed most of the year. Meanwhile, Denali restricts access to all but 15 miles of its main road. Both locations accommodated the change by offering shuttle and bus systems for visitors.
More recently, officials restricted access to the roads inside Rock Creek Park near Washington, D.C. Their decision came from a traffic safety standpoint, much like Parks Canada's decision regarding Banff. Rangers said the change would create a safer environment for folks walking in and around Rock Creek.
High traffic seems to be a factor in most of these decisions. Eight of America's national parks implemented reservation policies in 2023 after record-breaking visitor numbers. If more people head to these parks, the restrictions will likely increase.
The views in the area are stunning. Plan on tackling some of the Best Day Hikes in Banff National Park.
How Do National Parks Benefit From Making Driving Illegal?
Publicly-owned lands are one of the great perks of living in countries with national parks. In the U.S., the National Park Service (NPS) aims to inspire environmental appreciation among folks of all ages and backgrounds. So how does making it illegal to drive in these areas accomplish that goal?
While the NPS has a responsibility to the public, it's also tasked with protecting the land it manages. Conservation isn't always easy, especially with gas-powered vehicles in the picture. Cutting back on cars and trucks means reducing harmful emissions.
There's also the issue of safety. Visitor well-being becomes a serious liability when emergency vehicles can't answer a distress call inside a park. Restricting traffic helps officials ensure visitor safety.
Additionally, vehicle access requires safe, basic infrastructure. Many national parks' annual budgetary needs are way higher than the money they receive. If roads can't be repaired or maintained, they'll have to consider alternatives.
Many people think Glacier is better. Let's find out: Banff vs Glacier: Which National Park Should You Visit?
How Could Banning Cars Backfire for National Parks?
Clearly, national parks are making it illegal to drive within their borders for a reason. NPS can't ignore safety concerns or threats to the environment. But could these decisions hurt the parks more than help them?
Disability advocates say car bans make park visits nearly impossible for disabled people. Many people with mobility issues use wheelchairs. And while they may have vehicles with chair accommodations, shuttles often don't.
Additionally, several trails within these areas are inaccessible even to motorized chairs. This leaves disabled people with few options for visiting.
Location is another problem. Many protected lands are in remote locations. If visitors can't drive private vehicles into these areas, the question of access becomes pretty dire.
Only a handful of national parks and preserves are easily accessible without personal transportation. In fact, while some have shuttle systems, most of these places have no alternative. If cars are completely banned, some folks may quit visiting out of simple necessity.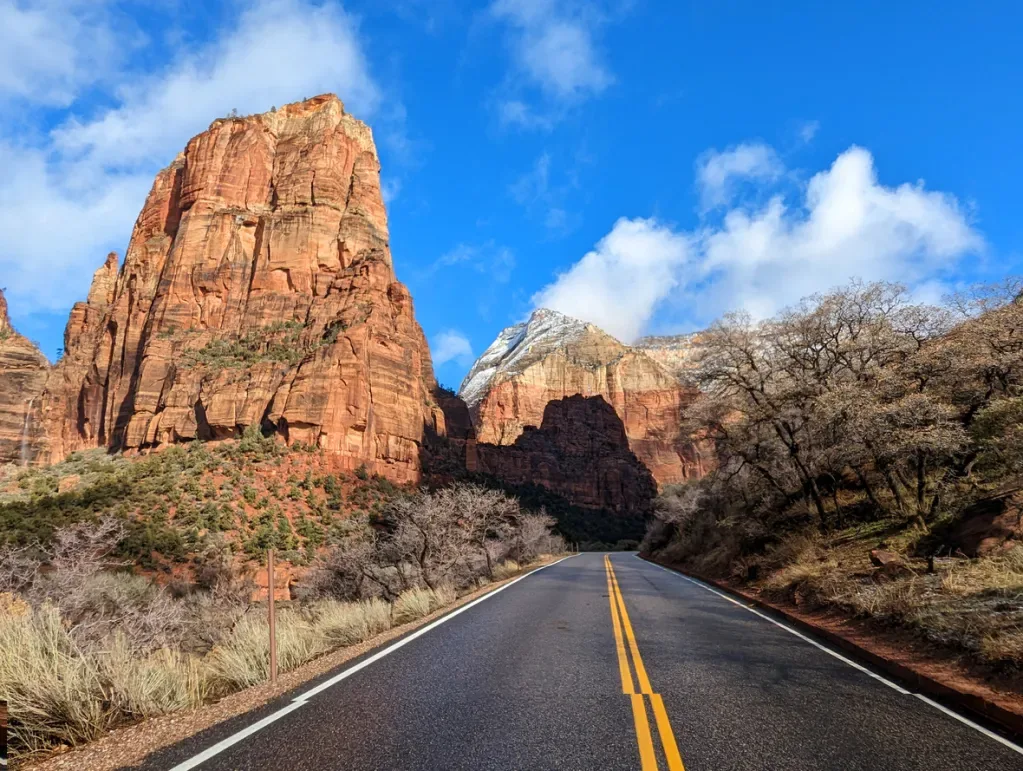 Alternatives to Driving in National Parks
These rule changes may seem pretty restrictive. But don't worry. If your favorite national park makes driving illegal, you can explore other options.
So far, the parks that have banned personal transportation are implementing bus, tram, or shuttle programs. This means you'll still be able to travel the same routes you'd have traveled in your own vehicle.
You could also create new memories by changing the way you see your favorite preserves. Consider a hiking-only visit or bringing your bike on your next trip. Taking the car out of the equation could make your experience even more special.
In some cases, these options might be even more fun. After all, if no one's driving, everyone gets to take in the beauty of the place. And one sneaky benefit to car bans is an overall reduction in traffic. If you enjoy peace and quiet, take advantage of these changes and make the most of them.
When you head to Banff, don't take these 5 Worst Canadian Border Crossings for US Citizens.
Adjusting to the Times to Benefit Everyone
Change is always difficult, and those coming to certain public lands are no exception. But personal vehicle bans aren't the end of the world. In some cases, they might make your experience even better.
These changes will ultimately aid both people and the environment. And with options like shuttles and pedestrian-friendly areas, lack of transportation shouldn't be a problem.
Discover the Best Free Camping Across the USA
To be honest with you, we hate paying for camping. There are so many free campsites in America (with complete privacy).
You should give it a try!
As a matter of fact, these free campsites are yours. Every time you pay federal taxes, you're contributing to these lands.
Become a FREE CAMPING INSIDER and join the 100,000 campers who love to score the best site!
We'll send you the 50 Best Free Campsites in the USA (one per state). Access the list by submitting your email below: