During the last 30 days we looped around Lake Michigan touring many of the small coastal communities along the way. After surviving the 4th of July weekend-rush, we decided it was time to move west and catch up on some R&R.
Prepared to chill, we pulled into Buckhorn Campground & Resort in Necedah, Wisconsin.
Here's the breakdown:
[youtube https://www.youtube.com/watch?v=N_CNfDR28CA%5D
Location: Necedah, Wisconsin
GPS: 43.94790, -90.01266
Price: $30 for water & electric sites
Date/Temp: We camped here for four nights at the beginning of July. The highs were in the low 90s and the lows were in the 60s.
Amenities: The campsites have water & electrics hookups, and individual picnic tables and fire pits. There is a large shower house located in the center of the park; it was well kept during our entire stay. Our favorite amenity was the large pool – it was clean and had many lounging chairs for catching rays.
Noise: The park is split up into two sections; seasonal & weekend. We camped in the weekend section, and it was surprisingly quiet. Our site had many shade trees that provided us with peace & privacy.
Wifi/Cell: Buckhorn Campground offers wifi in the main office building. Fortunately, the office is close to the weekend sites and we were able to pick up the signal inside our camper. We easily streamed Game of Thrones and uploaded YouTube videos. Our AT&T service received a mild 4G LTE signal and our T-Mobile received a week 3G signal.
Grocery/Errands: There are two nearby towns: Necedah & Mauston. At ten miles away, we were able to complete small errands (Post Office trip) in Necedah. Mauston is about 20 miles from camp, but offered better grocery shopping and a much needed laundromat.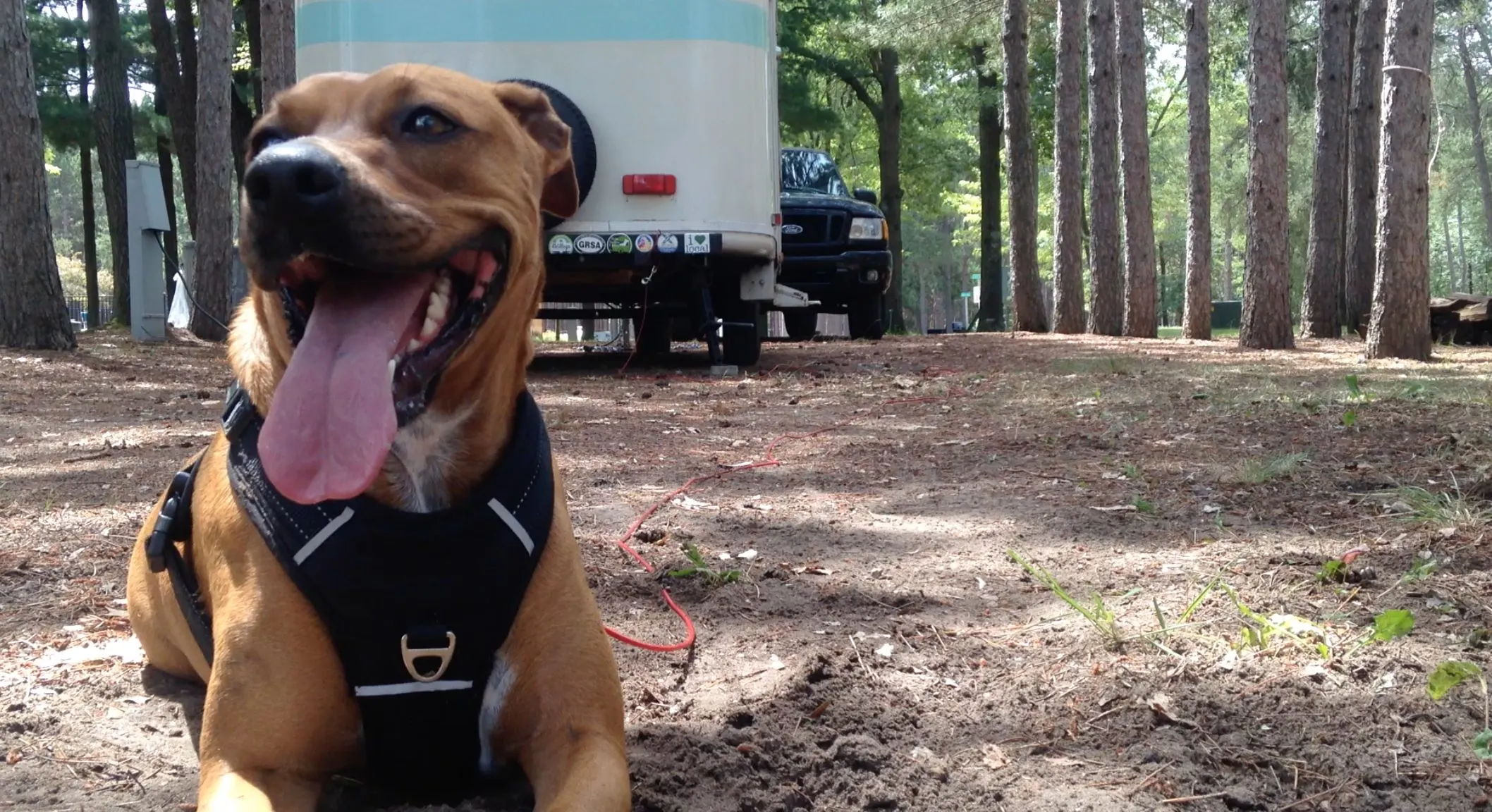 Dog Friendly: The campground is dog friendly, and River really enjoyed playing outside. Our site had enough room to play fetch and the park was large enough to go on long walks with her.
Entertainment: Our favorite activity at Buckhorn was chilling at the pool and hanging in the hammock. With the solid wifi connection, we also caught up on lots of streaming. When we ventured outside of the campground, we stumbled onto an awesome estate sale and scored a box full of vintage books.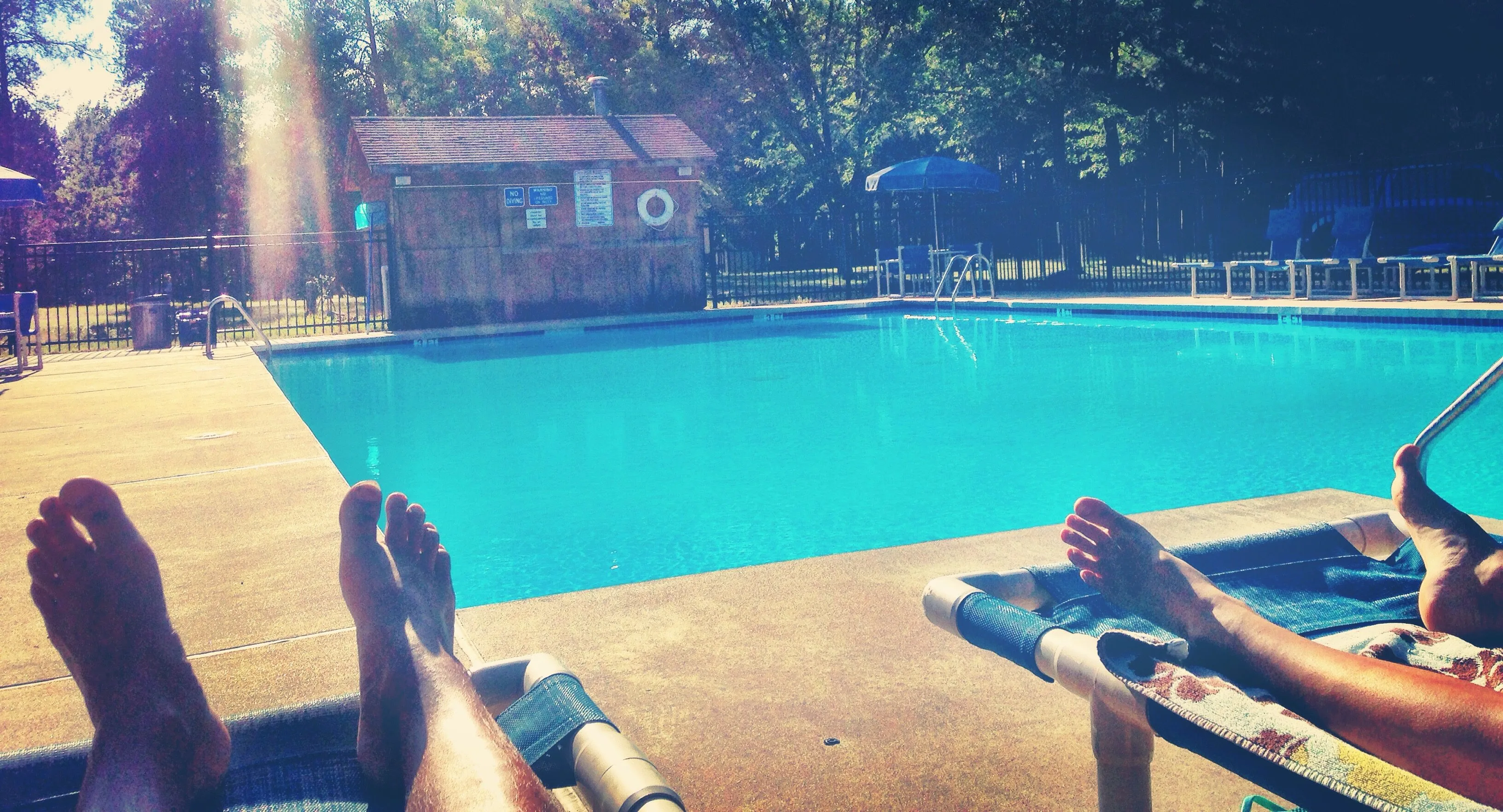 Thanks for reading our blog. Help support our mission – to live freely and deliberately – by checking out our Etsy store or shopping Amazon through our link.
Disclaimer – A big thanks to Buckhorn Campground for allowing us to camp free of charge. As usual our thoughts and opinions are our own and not swayed or purchased. We just like to explore and discover new places!