As we begin the journey into Colorado, Great Sand Dunes National Park is our first landing point. We set up camp about 6 miles south of the park entrance on BLM land. The site is called Como Lake Road on FreeCampsites and Sacred White Shell Mountain on Campendium.
Like most BLM land, there is a 14 day stay limit. The site can be accessed by vans & RVs, but we'd proceed with slight caution if you're driving a Class A. The road in is bumpy and there are a few minimal dips.
Here's the Breakdown:
[youtube https://www.youtube.com/watch?v=Ir389TmBL7k%5D
Location: Great Sand Dunes, Colorado
GPS: 37.526985, -105.593536
Date / Temp: We camped here for three nights in early July. The temps were pretty mild, but during the sunny afternoons the highs reached the high 80s. Evenings were in the 50s – perfect for sitting outside with our fire bowl!
Amenities: This BLM site offers no amenities and practices a "pack in, pack out" policy. If you need to dump or fill up with fresh water, The National Park offers an easy access area to do both for free (with the National Park pass or the price of admission).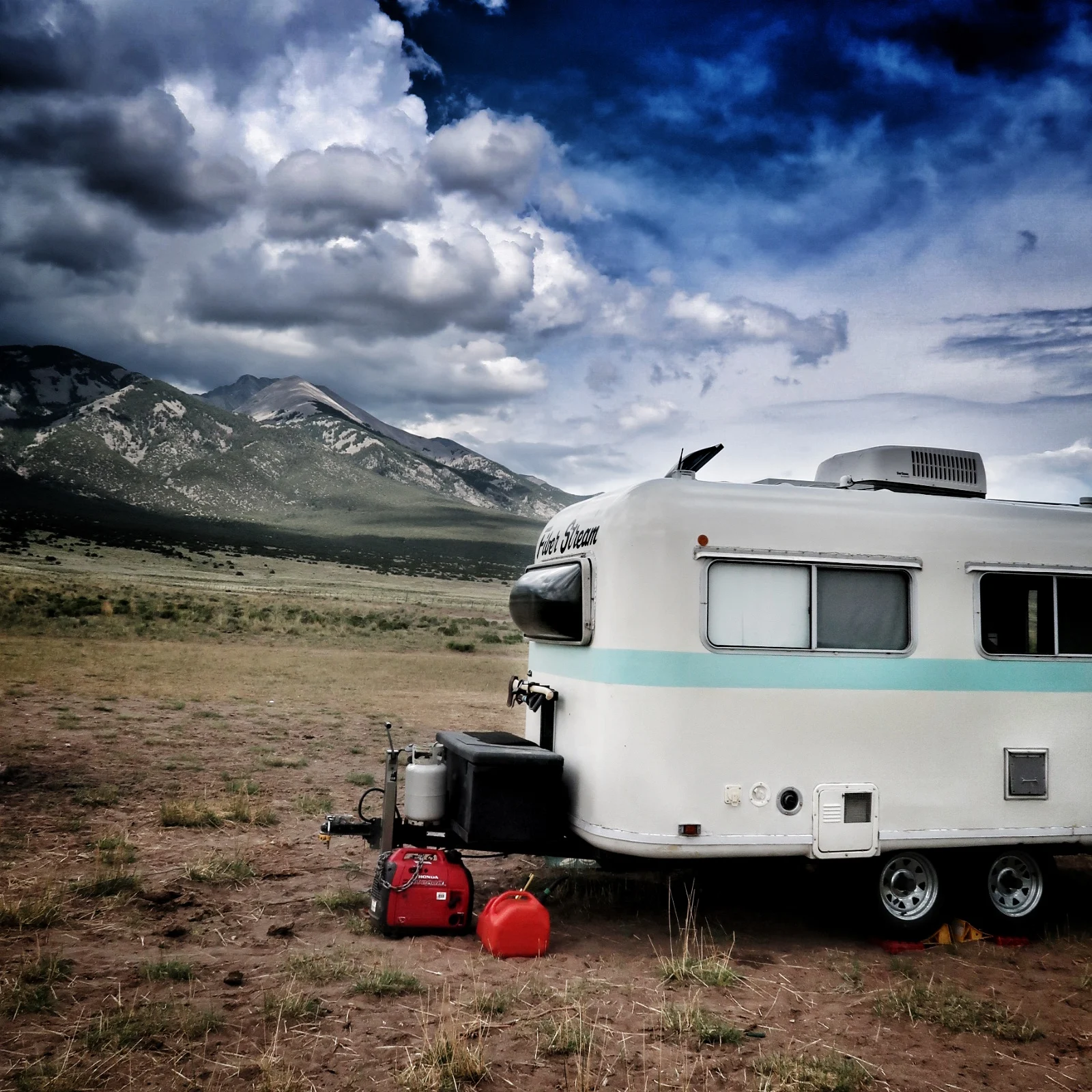 Wifi / Cell: One of the highlights of this site is its connectivity. We received 4G LTE with our AT&T and T-Mobile service. The T-Mobile speeds were fast enough to stream videos and easily upload content to YouTube. AT&T struggled to get more than 1Mbps down or up, but is was enough to do light internet browsing.
Noise: This is another super quiet campground. There is a lot of space to spread out and keep to yourself. The road does have occasional jeep traffic, but not enough to become annoying.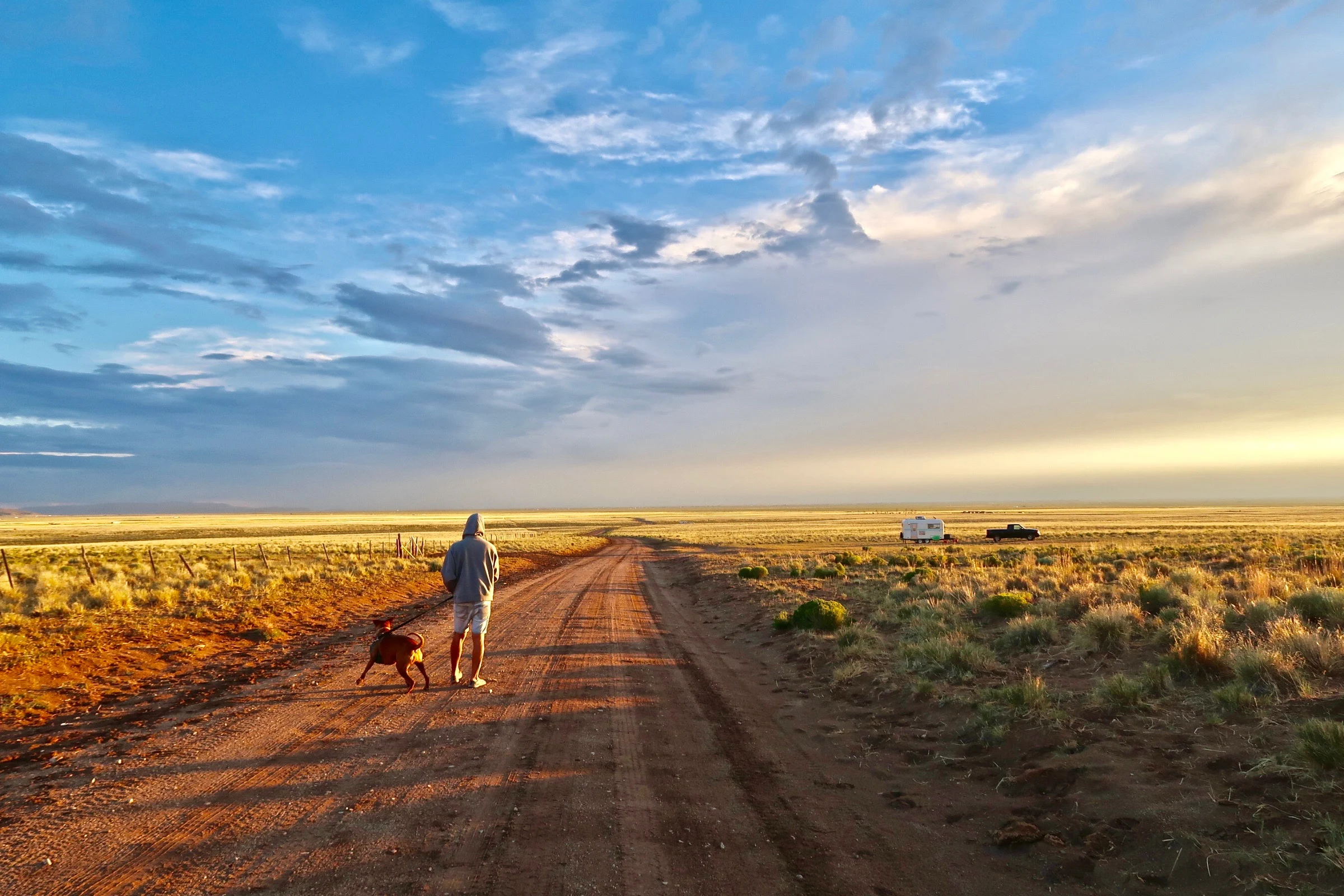 Grocery / Errands: Alamosa is the closest city where we found grocery stores and restaurants. It's about 20 miles from camp, but a straight shot (with 60mph speeds the whole way).
Dog Friendly: This site is very dog friendly. River had a lot of space to play and explore. The National Park even allows dogs to hike on the sand dunes! If you do go hiking the dunes with your pup, be sure to bring a lot of water.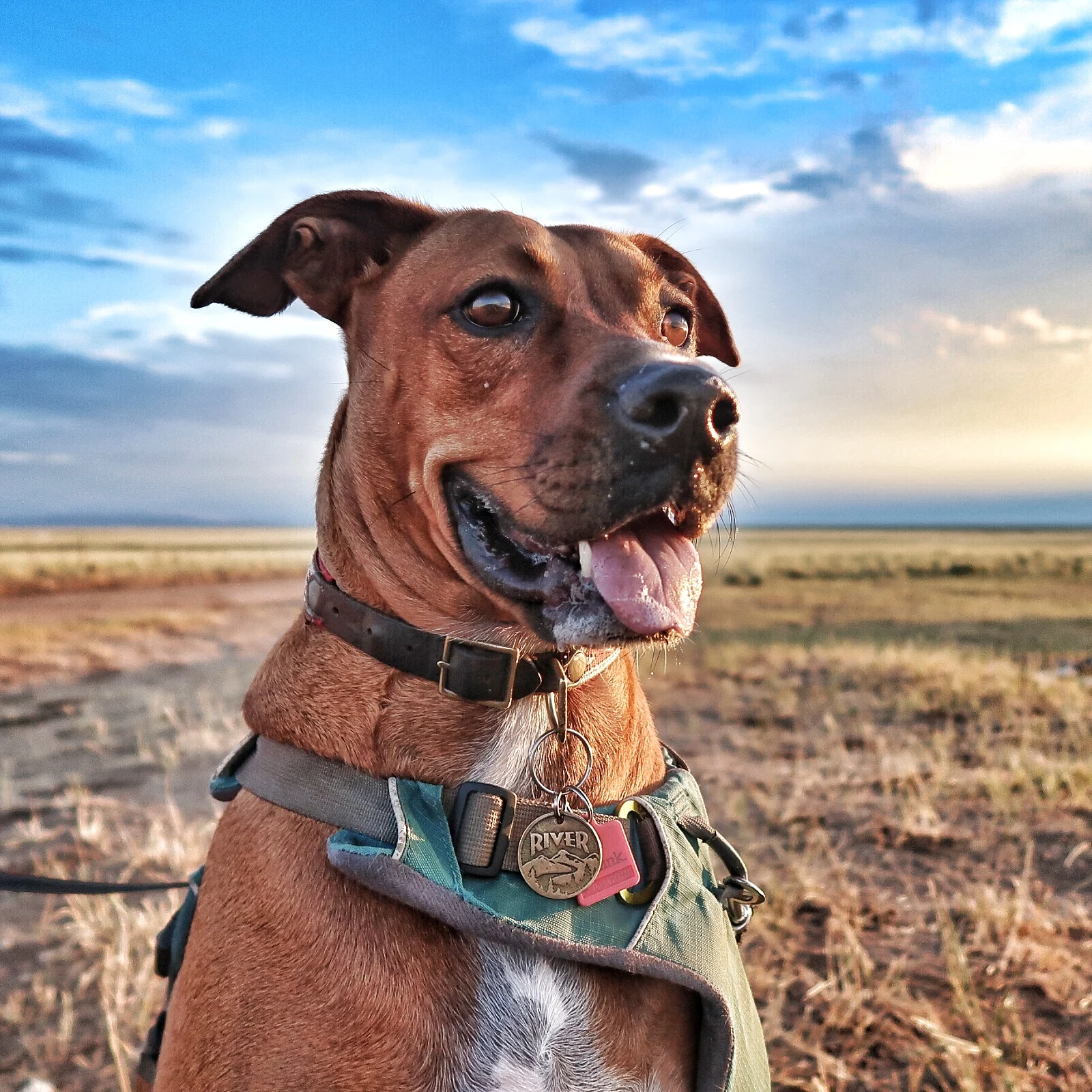 Entertainment: This area has rich native history and a long mystical past. It's a hotspot for UFO sightings and other paranormal activity. We enjoyed learning about that aspect of the San Luis Valley. Obviously, the national park is the main tourist draw, and for good reason – but if you want to beat the crowds, simply enjoying an evening fire on the foot of the mountain is great entertainment!
Thanks for reading our blog! Our mission is to live minimally & deliberately as we explore the earth and it's many communities. Help support our mission by shopping through our Amazon Link, visiting our Etsy shop, or better still, listening to our new album!