After a week of boondocking in the San Luis Valley, it was time to get hooked up to electricity at an RV Park. Little did we know we were about to stumble upon the hippest RV park we've ever been to!
Sand Dunes Recreation Pools & RV Park is located in Hooper, CO – just down the road from Great Sand Dunes National Park. The facility can accommodate all size RVs, tent campers, and has cabins available too!
Here's the Breakdown:
[youtube https://www.youtube.com/watch?v=2E5fFIHg_BE%5D
Location: Hooper, Colorado
GPS: 37.7789, -105.8553
Date / Temp: We camped here for three nights in early July. The daytime temps were in the high 80s with nights dropping down to the 50s.
Amenities: The amenities at this RV Park are awesome! First, the main pool area is huge and is fed by natural hot springs. There is a pool-side restaurant, gift shop and plenty of lounge chairs to catch some rays
Best of all is The Greenhouse – its an adult only pool with a bar and multiple hot spring tubs at different temperatures. The night time vibe here is amazing.
As for the RV sites, they only have water & electric available. A dump station is located on site and is free for RV guests to use.
Wifi / Cell: The park does provide usable wifi. It has speeds fast enough for streaming. We also received AT&T and T-Mobile 4G LTE connections.
Noise: At the RV section of the property, the noise is pretty quiet. As you get closer to the main pool, the sound of "fun" is in the air. The pools are open from 10am-10pm (with slight seasonal changes). We liked The Greenhouse Pool for its chill vibe!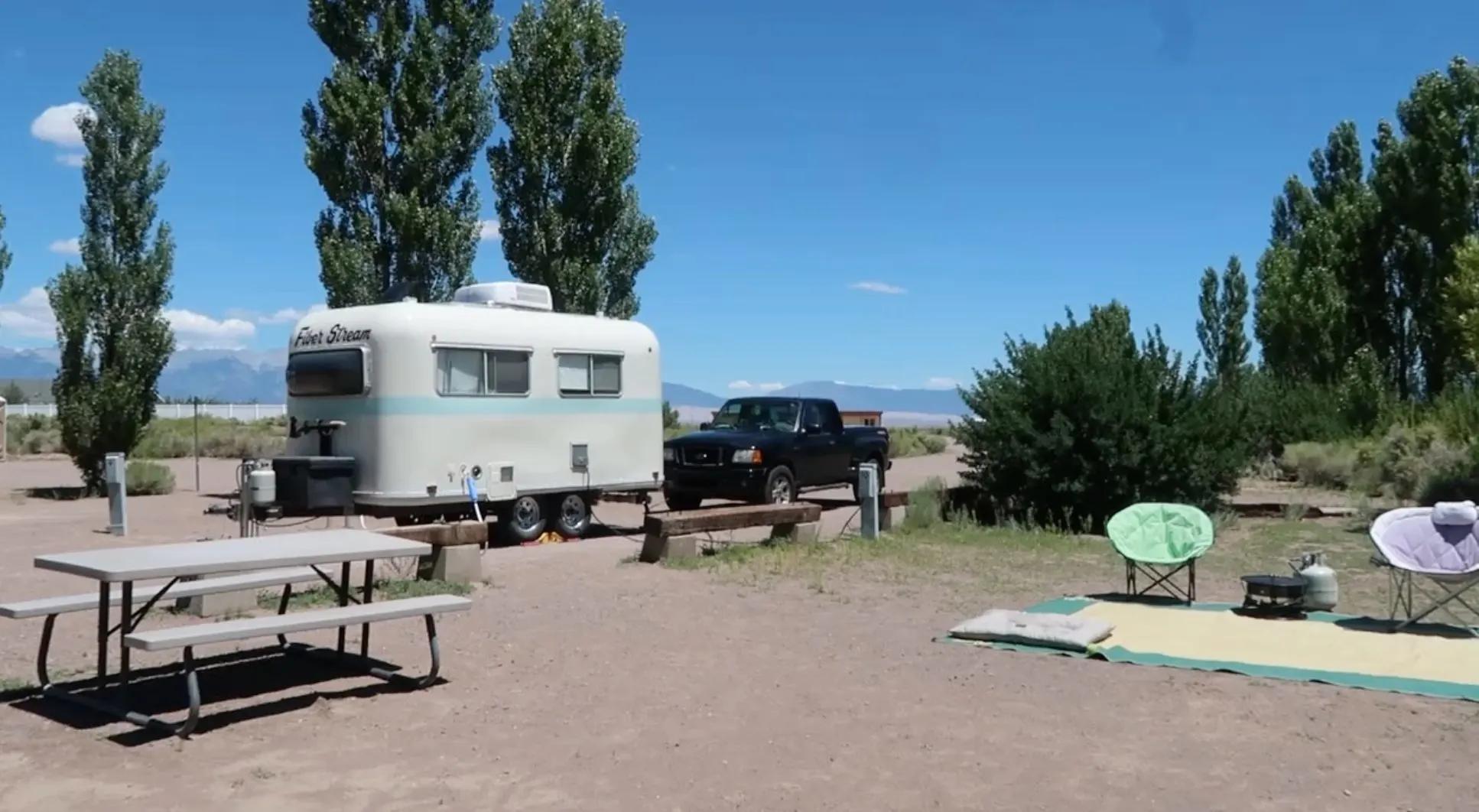 Grocery / Errands: Alamosa is the closest city where we found grocery stores and restaurants. It's about 20 miles from camp, but a straight shot (with 60mph speeds the whole way).
Dog Friendly: This site is very dog friendly. River had a lot of space to play and explore. The park offers free doggy bags as well!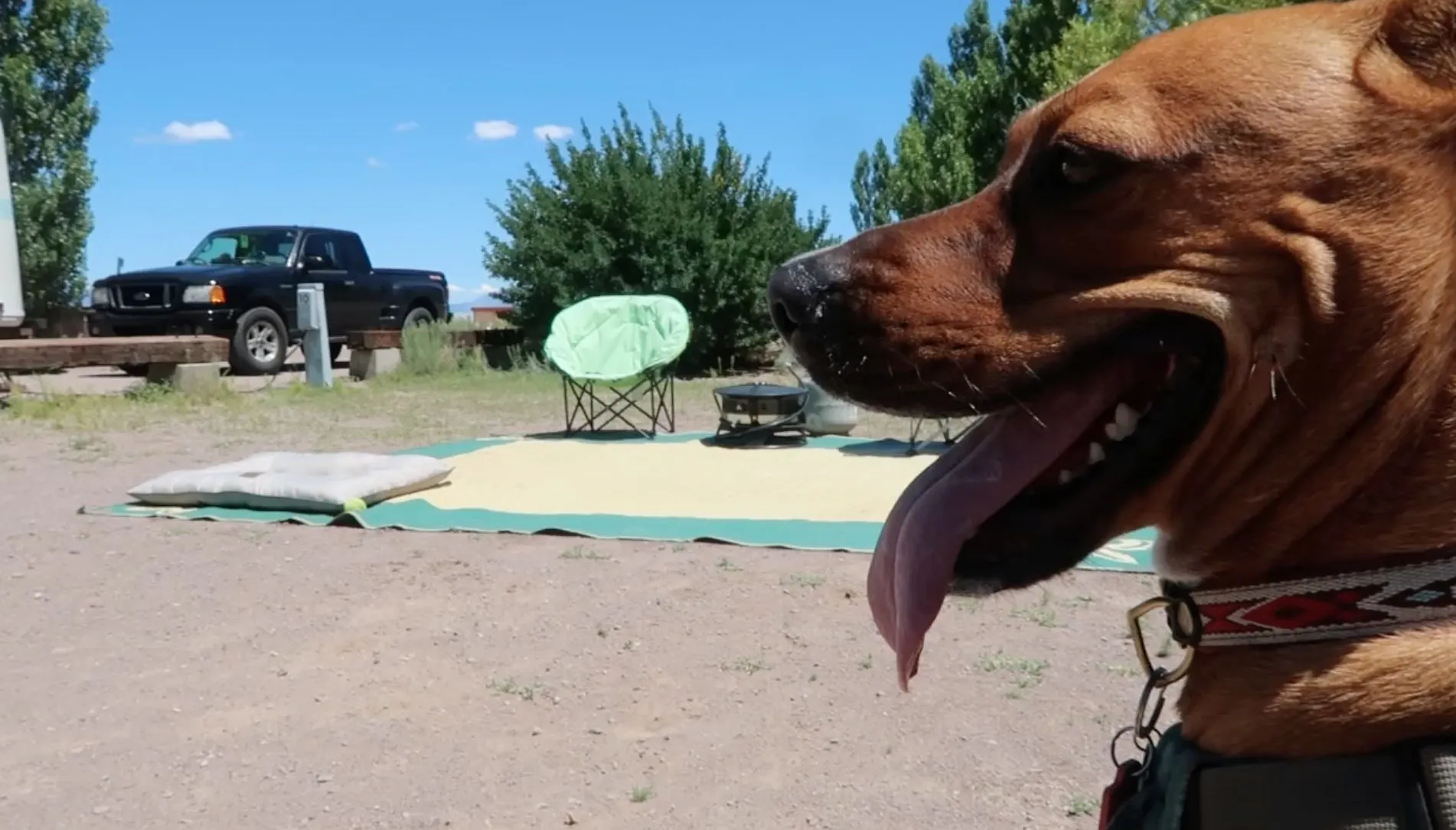 Entertainment: We didn't need to go any further than the pools to get our entertainment. It was great to work on our tans, chill in The Greenhouse and dine by the pool.
But, if you want to get out and explore – this area has rich native history and a long mystical past. It's a hotspot for UFO sightings and other paranormal activity. We enjoyed learning about that aspect of the San Luis Valley. Obviously, the national park is the main tourist draw, and for good reason – but if you want to beat the crowds, simply enjoying an evening fire on the foot of the mountain is great entertainment!
Thanks for reading our blog! Our mission is to live minimally & deliberately as we explore the earth and it's many communities. Help support our mission by shopping through our Amazon Link, visiting our Etsy shop, or better still, listening to our new album!