Why We're Quitting RV Life After 5 Years?
It's a strange time to be RVing!
Olivia & I hit the road fulltime in 2015. We sold most of our belongings, put the rest in a small storage unit, and never looked back…until now.
To be clear, we're not selling our vintage Airstream and ditching RV life altogether. We're putting the old girl in storage, getting a sticks & bricks, and using our RV as a recreation vehicle (not a full-time home-on-wheels).
There are a few HUGE reasons we made this decision. And to be frank, it was an easy decision to make.
Here's why we decided to quit full-time RV Life: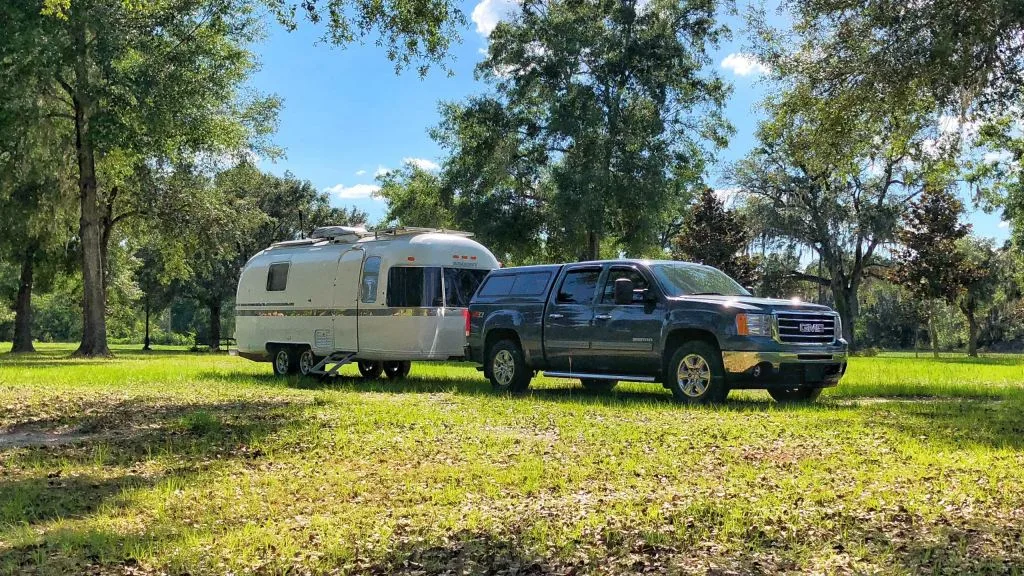 Traveling Stinks During This "New Normal"
When we started RVing five years ago, our desire to live life by the seat of our pants was a driving force.
We love to pack up camp and move on a whim. Boondocking (aka free camping) gave us this experience.
In this "new normal," whims are no longer doable.
States have unique restrictions. Some federal camping lands remain closed. And making reservations was never our specialty.
Quite simply, the freedom we came to know was limited (to say the least) by these new restrictions.
Health is a Top Priority
As we grow our family, staying healthy is a top priority.
We ventured out in our RV this summer and felt uneasy with the state of affairs. Crowded RV resort pools, employees not taking mandated precautions, and shared facilities made us second guess how much (or little) we want public exposure.
As introverts at heart, quarantining isn't too bad. But, isolating in an RV without traveling isn't too fun.
Taking a break from full-time RV life made sense in these terms.
Too Many RVs on The Road
At the risk of sounding like a cranky old man, "there are too many damn RVs on the road!"
I'm thrilled that more Americans are taking RV vacations. It's just that I can't get a reservation anywhere. The combination of state restrictions and an onslaught of RVers make it very frustrating trying to plan a trip.
Additionally, the reports of National Park vandalism and increased RV incidents have left us totally uninspired.
We feel like it's our turn to step away and make room for new RVers exploring America.
Our Family Needs More Space to Move
I don't know how Less Junk More Journey does it? With our 1-year-old daughter, we were about to lose our minds in that 24-foot Airstream.
Having a small house has allowed us more room to play, work, and chill.
That Which Frees Us, Eventually Imprisons Us
Our motto for full-time RV living has always been, "we'll do it until it doesn't feel right."
Throughout my 37 years on this floating rock, I've repeatedly learned that freedom is relative. The feeling of freedom stays the same; the way it's obtained is always changing.
We once felt like full-time RV life gave us freedom. It suddenly shifted to making us feel like prisoners inside a 24-foot aluminum can.
At that point, we knew it was time for a change.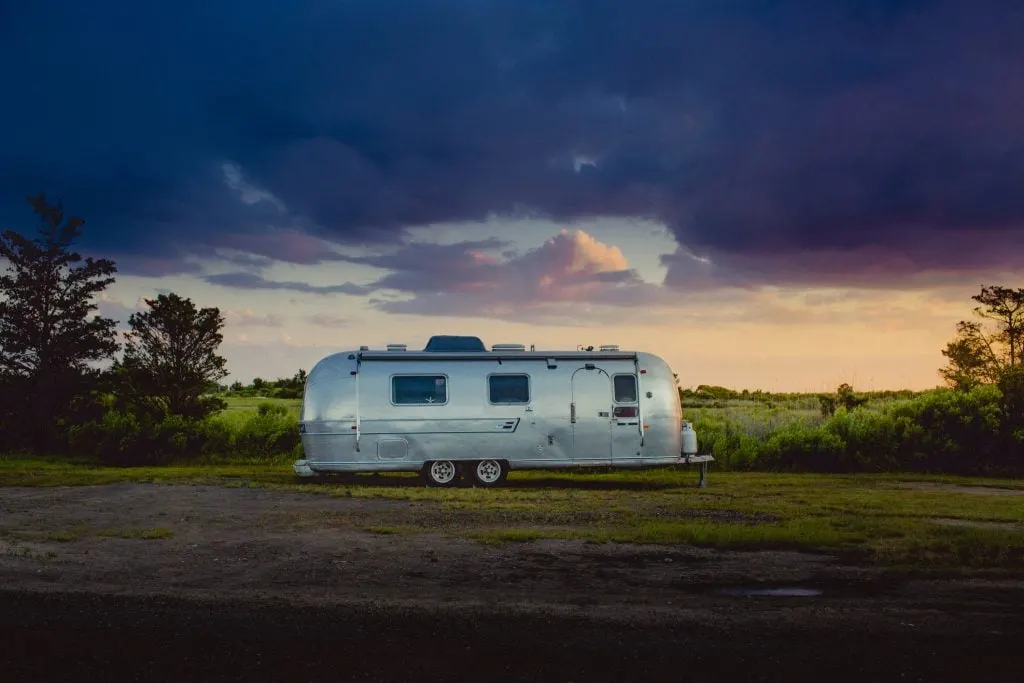 Are We Still RVers?
Hell, yeah! Let's be honest, 99% of RVers don't do it full-time. We're joining that bunch.
RV ownership is a must for the rest of our lives. We simply want the best of both worlds now!
And we sure as hell plan to continue writing about RV life and RV news.
Pro Tip: We decided to keep our vintage Airstream in 100% enclosed storage equipped with power. It costs about $250/month, which is a little steep. However, it gives us great peace of mind.
We recently wrote about all the RV storage options. You can learn more about RV storage facilities here.
Once more free camping spots open back up, I guarantee you, we'll be out there enjoying nature.
Discover the Best Free Camping Across the USA
To be honest with you, we hate paying for camping. There are so many free campsites in America (with complete privacy).
You should give it a try!
As a matter of fact, these free campsites are yours. Every time you pay federal taxes, you're contributing to these lands.
Become a FREE CAMPING INSIDER and join the 100,000 campers that love to score the best site!
We'll send you the 50 Best Free Campsites in the USA (one per state). Access the list by submitting your email below: