Is Thousand Trails RV Membership Worth It?
If you've spent any amount of time learning about the RV life online, you may have heard of Thousand Trails. Many RVers (including ourselves) recommend this camping membership to anyone who wants to save money on full-time RVing.
But, is Thousand Trails really all it's cracked up to be?
We know that Thousand Trails is totally worth it for some RVers. The big questions is…are we (or possibly you) one of those RVers.
Let's talk about our personal reasoning regarding it's value to us.
Here we go!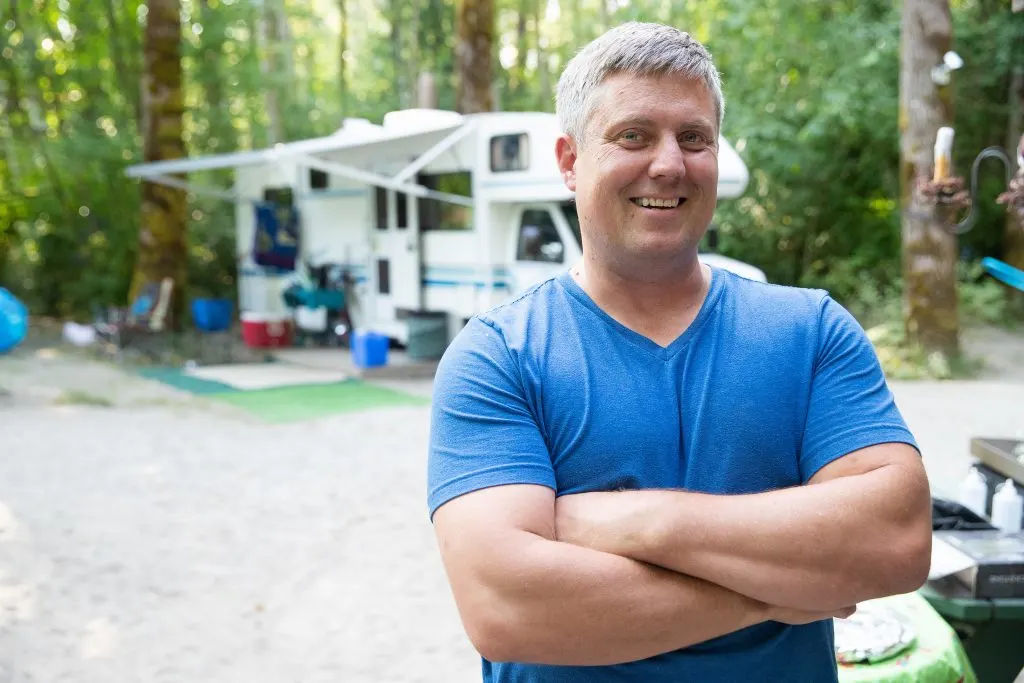 What is Thousand Trails?
Thousand Trails is a collection of campgrounds around North America that are owned by the same company. This company sells memberships for customers to enjoy these campgrounds at no cost (many restrictions and variations apply depending on membership).
Thousand Trails campgrounds and resorts are typically large with many resort-style amenities. Many are located in prime locations.
How do Thousand Trails Memberships Work?
There are many different types of Thousand Trails memberships, and they all work differently. Some memberships allow you to stay 14 days in a park, then 7 days out. Some allow you to go park-to-park with no days out.
This is all dependent on what membership you choose!
All memberships have great benefits. And, Thousand Trails is a great way to save money as a full-time RVer if you enjoy RV park life.
We know there are many reasons to join Thousand Trails. But, you don't hear the negatives of joining very often. So, here we've compiled 5 reasons it loses value for our RV experience.
Some Facilities Are Run Down
It's true. Some Thousand Trails facilities are pretty run down. You can learn this without ever visiting one, just read the reviews on different campground review websites.
Thousand Trails campgrounds are run and managed independently, so each park is different. Different rules, different standards of service, and so on. Many Thousand Trails Resorts have a family lounge and an adult lounge. Also, some have a kids pool and an adult pool.
This might not seem like a big deal, until you're trying to enjoy peace and quiet in the adult pool or hot tub and kids barge in being loud and splashing everywhere.
Membership Terms Can Be Really Confusing
Every experienced Thousand Trails member knows this: membership terms can be super confusing. Thousand Trails has a call center of salespeople selling memberships.
Most of the time, these people have no experience with RVing and just have a sales quota to fill.
This can lead you to getting roped into paying way more than you need to.
If you do your research, and lots of it, you will find that there are many ways to become a Thousand Trails member. You can even buy resale memberships at a lower price, and it's totally within the terms and conditions to do so.
If you're thinking about joining Thousand Trails, do your research and talk to experienced members.
Pro Tip: Take a look at this guide to Thousand Trails Membership Options here.
You Have To Make Reservations Several Months in Advance for Some Parks
For the most popular Thousand Trails parks, you have to make reservations well in advance. Some of these parks are in prime locations. Or, are prime locations for a certain season – like Verde Valley RV Resort near Sedona, or Palm Springs RV Resort in Palm Desert.
These are winter RVing hot spots, and, as a result, are always full!
Having to make campground reservations several months in advance is common for many RV campgrounds, not just Thousand Trails. But, for a membership that you want to exclusively spend your time at, it can be a slight annoyance. Especially if you're a go-with-the-flow person instead of a rigid planner!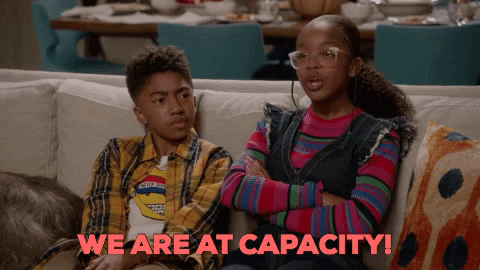 Cell Signal Can Be Challenging at Some Parks
Just like RVing in general, some of the parks in the Thousand Trails system have spotty or non-existent cell service. This is tough for those digital nomads out there!
Many parks make an effort to provide wifi for guests, but this isn't always reliable, as you might have learned from other campground experiences.
If you rely on good wifi or strong cell signal to get work done, do your research before booking a park. And, as always, have a plan B… and a plan C.
If you are serious about internet, we suggest traveling with an RV cell booster.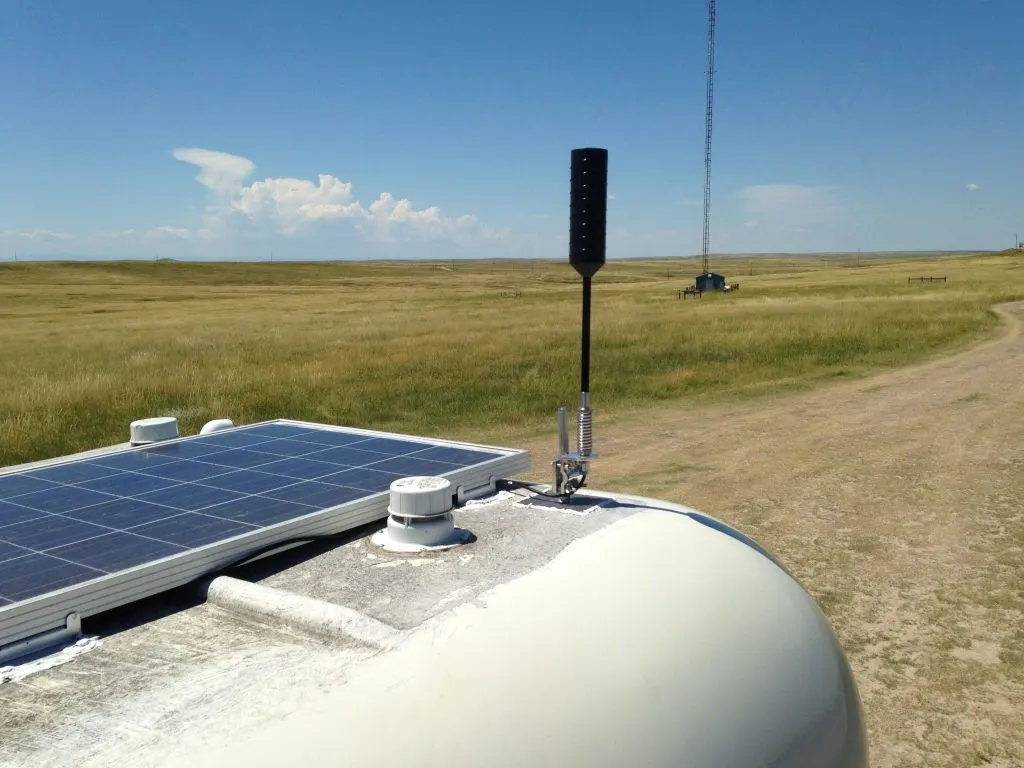 Parks Are Independently Managed – Leading to A Possible Inconsistent Experience
As we stated in #1 – the parks in the Thousand Trails systems are independently managed and run.
This means that while the campgrounds are under the same company and many have the same facilities, they've got different management and different rules.
Before booking a Thousand Trails park, be sure to read the reviews.
Always take reviews with a grain of salt. Some people have a much higher standard than others. And, some people can find something to complain about no matter what.
The most important thing is to know what you are getting yourself into before you head in to pick out a campsite.
Should You Get A Thousand Trails Membership?
In our opinion, the positives of Thousand Trails far outweigh the negatives. What is a deal-breaker for one person might not even be noticed by another.
That being said, if you decide to join Thousand Trails (and we recommend it), just do your research. Be educated, be informed, and have fun!
Discover the Best Free Camping Across the USA
To be honest with you, we hate paying for camping. There are so many free campsites in America (with complete privacy).
You should give it a try!
As a matter of fact, these free campsites are yours. Every time you pay federal taxes, you're contributing to these lands.
Become a FREE CAMPING INSIDER and join the 100,000 campers that love to score the best site!
We'll send you the 50 Best Free Campsites in the USA (one per state). Access the list by submitting your email below: